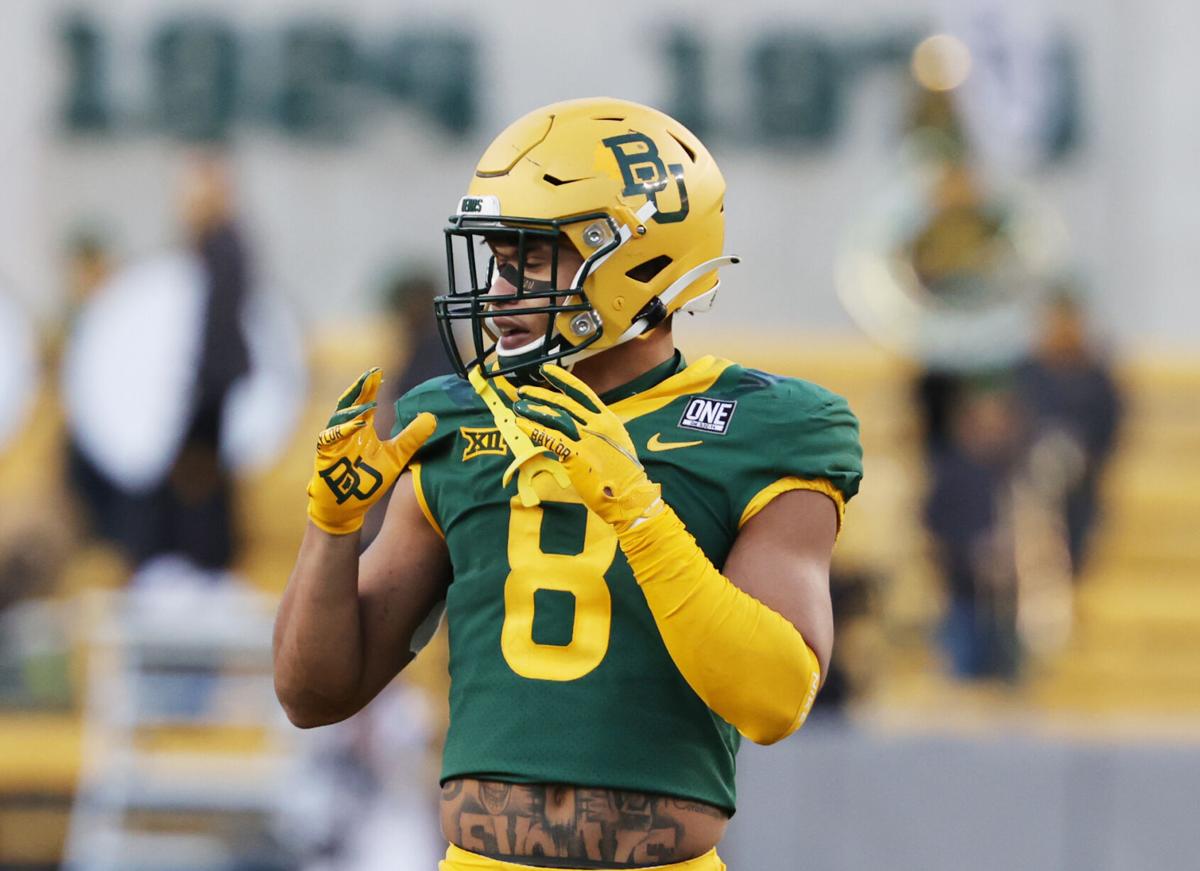 When Kevin Curtis joined Baylor's coaching staff in February, it didn't take him long to realize that he was inheriting an experienced, high-performing room of cornerbacks.
Both Raleigh Texada and Zeke Brown are back for their sixth seasons while Kalon Barnes and Byron Hanspard Jr. return for their fourth years. They helped the Bears rank second in the Big 12 by allowing 203 yards passing per game with a league-low 12 touchdown passes.
"It's been great," Curtis said. "They've taken my coaching and have done everything I've asked them to do. They come to work every single day. They're listening and you can see them try to do it. They're getting better, so I'm excited about the group."
Along with a veteran group of safeties led by all-Big 12 hybrid safety-linebacker Jalen Pitre, Baylor's secondary has a chance to be even better in 2021.
A former All-America safety at Texas Tech, Curtis arrived at Baylor following a three-year coaching stint at SMU. He wants Baylor's cornerbacks to play as aggressive as they can with a focus on forcing interceptions and fumbles.
"When we're pressing, I just try to make sure we're on top of the route at 10 yards to give our rush a chance," Curtis said. "The next thing is to locate the ball. The receivers give you indicators, and when they look, you look. If you're a DB, if you don't get your head around you'll never make plays. Then the next thing is attacking the ball. If you're the second guy there, try to punch the ball or rip the ball."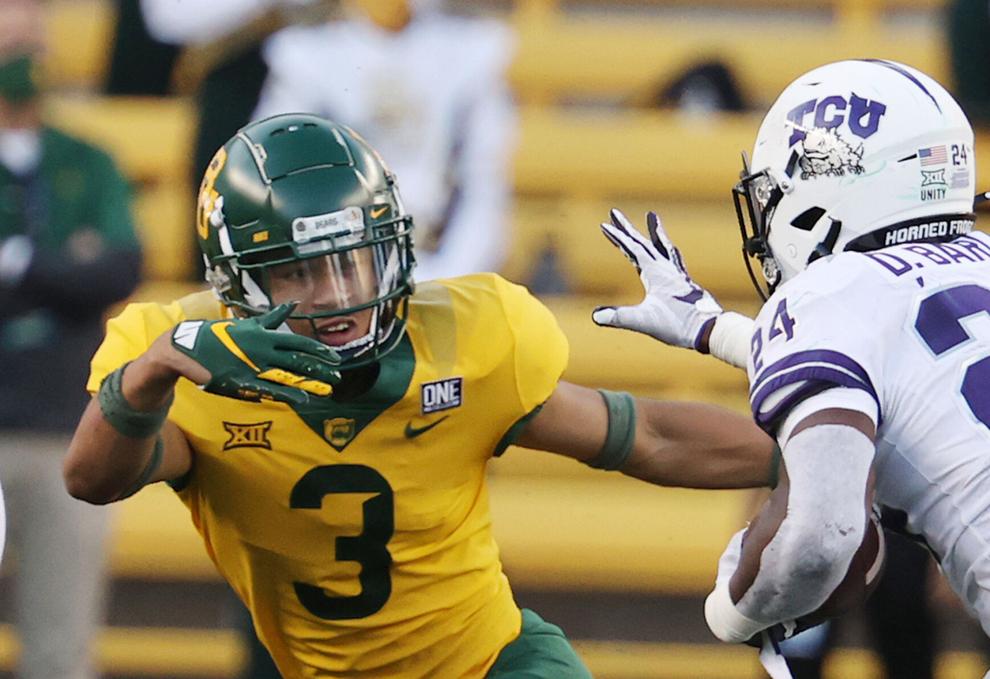 Baylor's defense intercepted 12 passes last season as Texada, Brown and Barnes picked off one apiece. They would all like to increase those numbers while also breaking up more passes and tightening their coverage skills.
"I expect us to take it to the next level," Brown said. "A lot of turnovers, I expect that to continue and get better with that all around. Coach Curtis is helping a lot in our ball skills, making sure we locate the ball and making sure that we have equal opportunity with the receiver to go get the ball and not just be turned around, so we can make a play and help our defense to get the ball back to our offense."
Led by Pitre's two interception returns for touchdowns, Baylor's safeties had considerable success forcing turnovers in 2020. Both JT Woods and Christian Morgan are back for their senior years after they each intercepted three passes last season.
"Last year, I think they did a tremendous job just as far as alignment, assignment, doing their job, knowing their job," said Baylor safeties coach Matt Powledge. "Lots of production out of those guys. You really dial in and kind of get a magnifying glass out and look at some of those games, and there probably could have even been more production."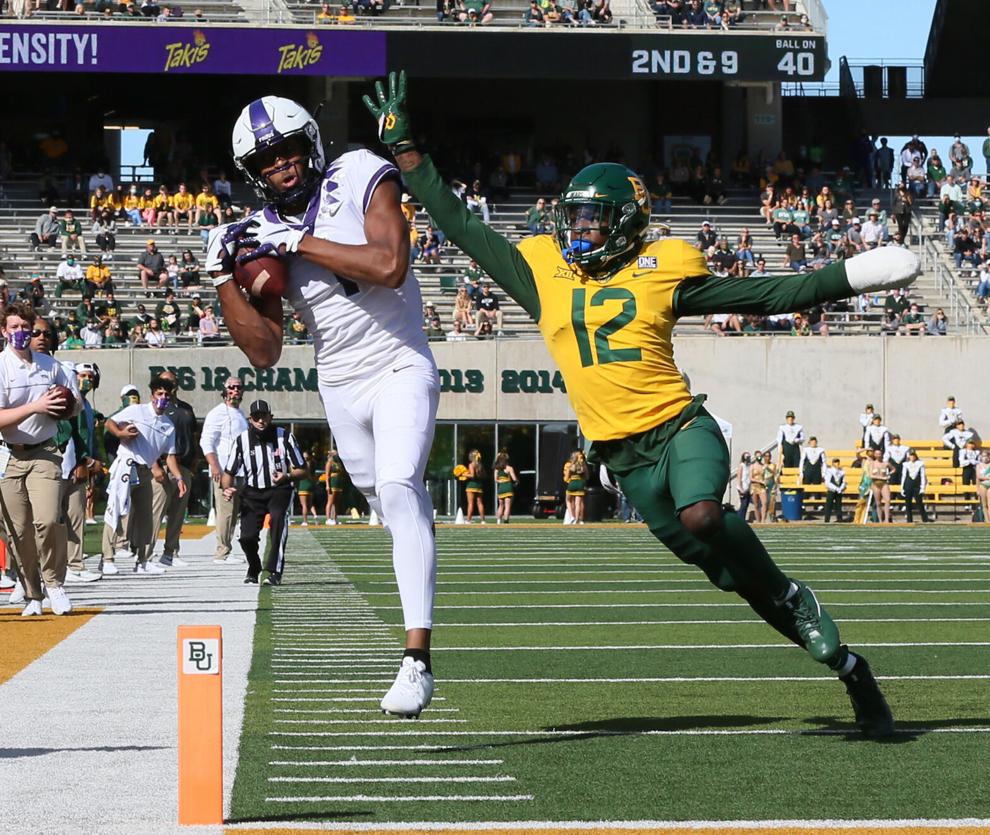 While that veteran trio will lead the group, Baylor should have more depth this season with sophomore Devin Neal, redshirt freshman Lorando Johnson and sixth-year senior Jairon McVea on board.
"I feel like we have six guys right now that are competing, playing really fast right now, being generals kind of in the back end, being great communicators," Powledge said. "I think that is a little bit different than maybe where we were last year from a depth standpoint. So that's really, really exciting."
Powledge understands McVea's value on defense because the former walk-on can line up at several positions, including both safety spots and the star position.
"Since I've been here, he has been like our Mark Vital on the basketball team, he's kind of been our glue guy," Powledge said. "He did a tremendous job last year from the standpoint of he played three different positions, played them all well. And then did a tremendous job on special teams, too."
Johnson is an up-and-coming young player who could have a breakout season. He's learned to play safety this spring from working with the veterans surrounding him.
"Lorando came from the corners room," Powledge said. "We kind of made a swap with Al Walcott, moved him to corner, who had been at safety. I think both those moves have been really good for both guys. I think both guys could probably play either position, but what are they best at? We're trying to figure that out this spring, and it's really worked out for us."