MORGANTOWN, W.Va. — With only a smattering of fans at Milan Puskar Stadium due to COVID-19 restrictions, Baylor appeared to have its best chance ever to sneak out of West Virginia with a win.
The Bears forced two overtimes, but came home empty once again.
Leddie Brown plowed through the Baylor defense for a three-yard touchdown run in the second overtime to lift West Virginia to a 27-21 win before a limited crowd of 978 Saturday afternoon.
The Bears are now 0-5 at Milan Puskar Stadium since the Mountaineers joined the Big 12 in 2012. It was Dave Aranda's first loss as Baylor's head coach after opening with a 47-14 win over Kansas last weekend at McLane Stadium.
"I feel bad for our group," Aranda said. "To come up short and to be right there and to see the hurt in their faces hurts me. We talked in the locker room about the opportunity to learn and grow. Our potential is great and I know our team is full of a bunch of high character people. So we'll bounce back from this."
The Bears were missing five defensive players, including three starters: defensive end TJ Franklin, cornerback Kalon Barnes and jack position player Ashton Logan. Defensive linemen Chidi Ogbonnaya and Gabe Hall were also unavailable. Baylor doesn't reveal specific reasons for players missing games.
But even with those absences, Baylor's defense was outstanding as it limited West Virginia to 345 yards with a pair of sacks. The Bears forced four turnovers, including fumble recoveries by William Bradley-King and Will Williams and interceptions by Terrel Bernard and JT Woods.
"We game-planned and knew the formations and the plays they were going to give us," said Bernard, who finished with a game-high 13 tackles. "Getting turnovers was a big part of it. It was huge. That's something that's been preached to us, and to create negative plays. We did that in the first half. We didn't do as well in the second half as we needed to win."
But Baylor's offense struggled all afternoon as it gained only 256 yards. Quarterback Charlie Brewer hit 23 of 38 passes for 229 yards and three touchdowns, but threw two interceptions and was sacked six times.
Baylor's offensive line hoped to improve since starting center Xavier Newman-Johnson, guard Jake Burton and tackle Blake Bedier returned to the lineup after missing the Kansas game.
But the Bears are still very much a work in progress up front.
"I thought their attitude and competitiveness was very strong," Aranda said. "I thought they wanted to get into the fight. There was never a time where their eyes were down or they were pointing fingers. But there were definitely some tough times in there."
Scoring their first touchdown since the second quarter, Baylor tied the game at 14-14 when Brewer hit Josh Fleeks crossing over the middle for a 34-yard touchdown with 1:19 remaining in regulation.
Fleeks was flagged for unsportsmanlike conduct for flexing his muscles after he scored, but the Mountaineers couldn't score on their next possession as the game went into overtime.
The touchdown was a welcome sight for the Bears after the officials ruled that John Lovett didn't cross the goal on a run on fourth-and-one with 4:06 remaining.
"You really couldn't tell the ball position," Aranda said. "From where I was, it looked like a score. And from the view that we had off the big screen, it wasn't as clear."
Opening with the ball in the first overtime, West Virginia scored first when Bryce Ford-Wheaton made a leaping catch for a six-yard touchdown over Baylor cornerback Mark Milton on a pass from Jarret Doege.
But Baylor quickly responded when Brewer found tight end Ben Sims uncovered for a 25-yard touchdown to pull into a 21-21 tie.
Brewer tried to hit Trestan Ebner for a touchdown to start the second overtime, but his pass sailed high and West Virginia's Tykee Smith intercepted the ball at the back of the end zone.
With Baylor failing to score, Brown ran for gains of five and four yards to set up his three-yard scoring run to win the game.
"It was really frustrating," Bernard said. "We tried to stay together as a team and played hard to the end. It's sad not to win this game but we'll get better."
The defenses set the tone in the first half as the Mountaineers gained 160 yards while Baylor picked up just 116 yards.
West Virginia picked up most of its first-half yards on the opening drive by grinding out 70 yards for a touchdown on 15 plays.
The Mountaineers converted on fourth-and-six when Doege hit Sam James for six yards to the 32.
Doege scored the touchdown on a one-yard run as he trotted into the end zone following a tremendous fake. Doege hit seven of nine passes for 51 yards on the first drive and finished 30 of 42 for 211 yards.
The Bears missed an ideal opportunity to score after Bradley-King blew through West Virginia's offensive line to sack Doege for an 11-yard loss while also forcing a fumble at the Mountaineers' 19.
Missing five defensive players, Bradley-King stepped up for the Bears with six tackles with two for loss.
"We had to make some adjustments late and we put William at a little different spot," Bernard said. "We had a little different personnel. He responded and made a lot of negative plays."
But Baylor's offense was flagged for an ineligible receiver downfield and Lovett was nailed for an eight-yard loss back to the 32. John Mayers missed a 46-yard field goal with 4:21 left in the first quarter.
To open the second quarter, Bernard intercepted Doege's pass and returned it two yards to Baylor's 39.
The Bears drove to the 30, but this time Mayers' 48-yard field goal attempt hit the right upright with 10:55 left in the second quarter.
But Baylor's offense finally converted after Woods intercepted Doege's pass and returned it 28 yards to West Virginia's 30.
"Every week we try to get three turnovers," said Baylor linebacker-safety Jalen Pitre. "It didn't have anything to do with the offense. We're just going out every week and trying to make the offense turn the ball over as much as possible."
The Bears got a break when Nicktroy Fortune's interception of Brewer's pass off a deflection was rubbed out by a pass interference call against the Mountaineers.
Brewer hit Tyquan Thornton over the middle for 18 yards to the 9. Facing third-and-goal, Brewer hit RJ Sneed over the middle for a seven-yard touchdown for a 7-7 tie with 6:44 left in the second quarter.
Getting the ball for the last time in the first half, Baylor moved to West Virginia's 34 but the Mountaineers blocked Noah Rauschenberg's 51-yard field goal attempt as time expired.
Photos: Baylor football at West Virginia: Oct. 3, 2020
Baylor West Virginia Football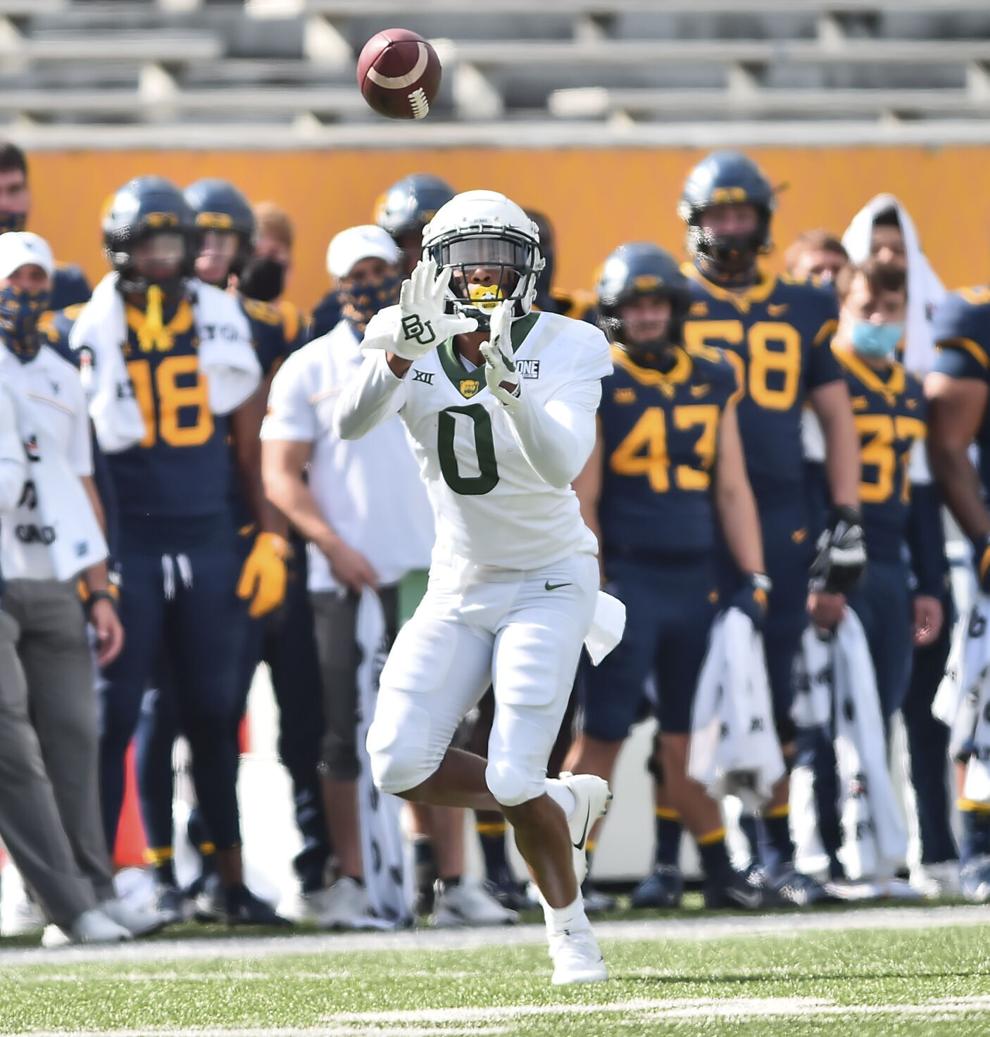 Baylor West Virginia Football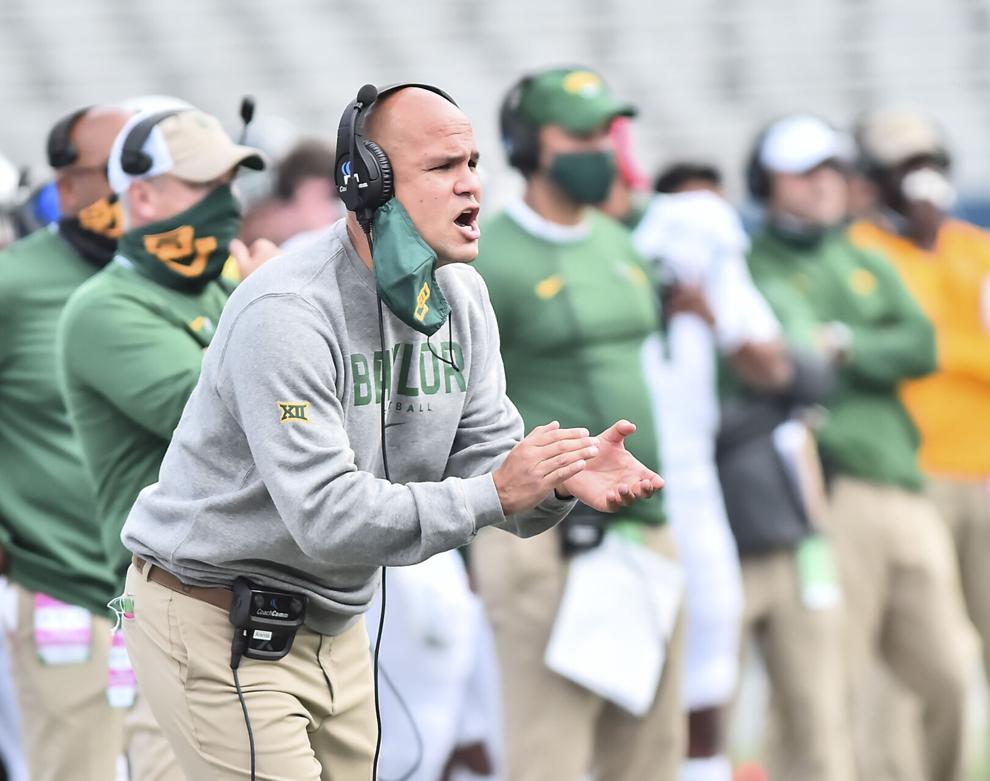 Baylor West Virginia Football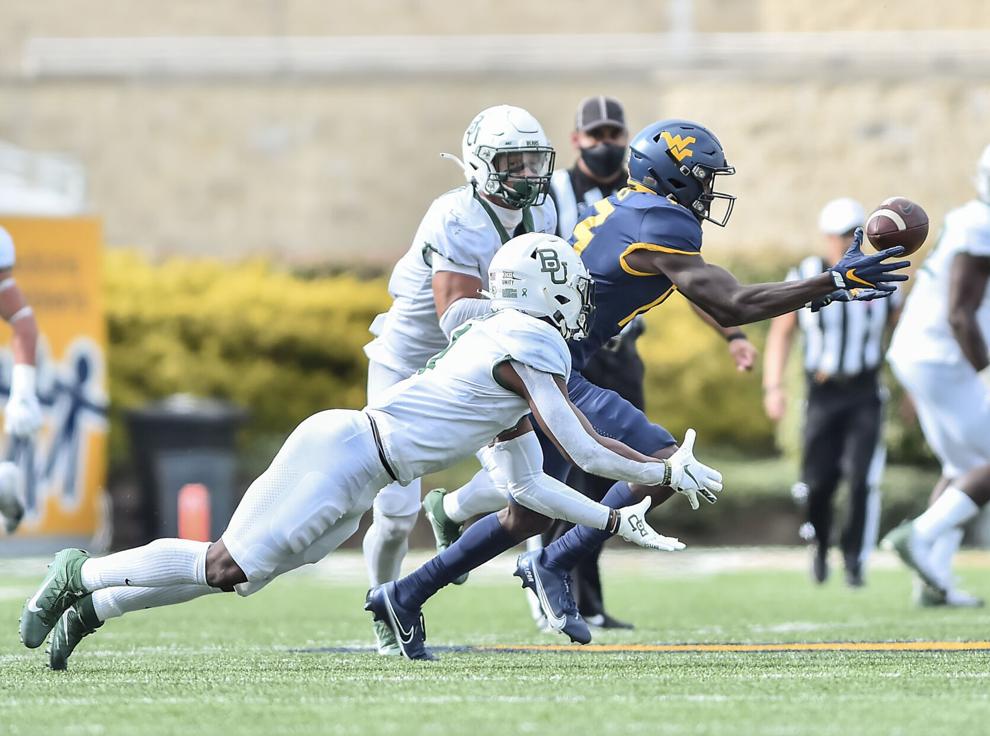 Baylor West Virginia Football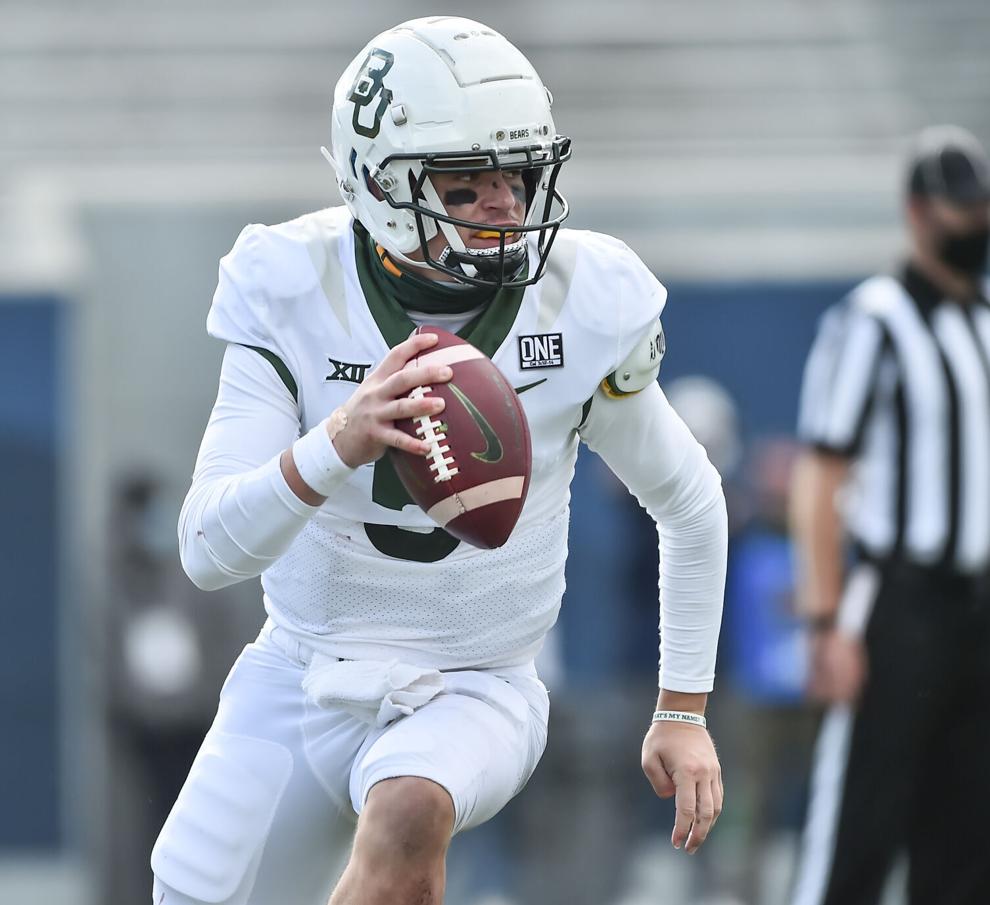 Baylor West Virginia Football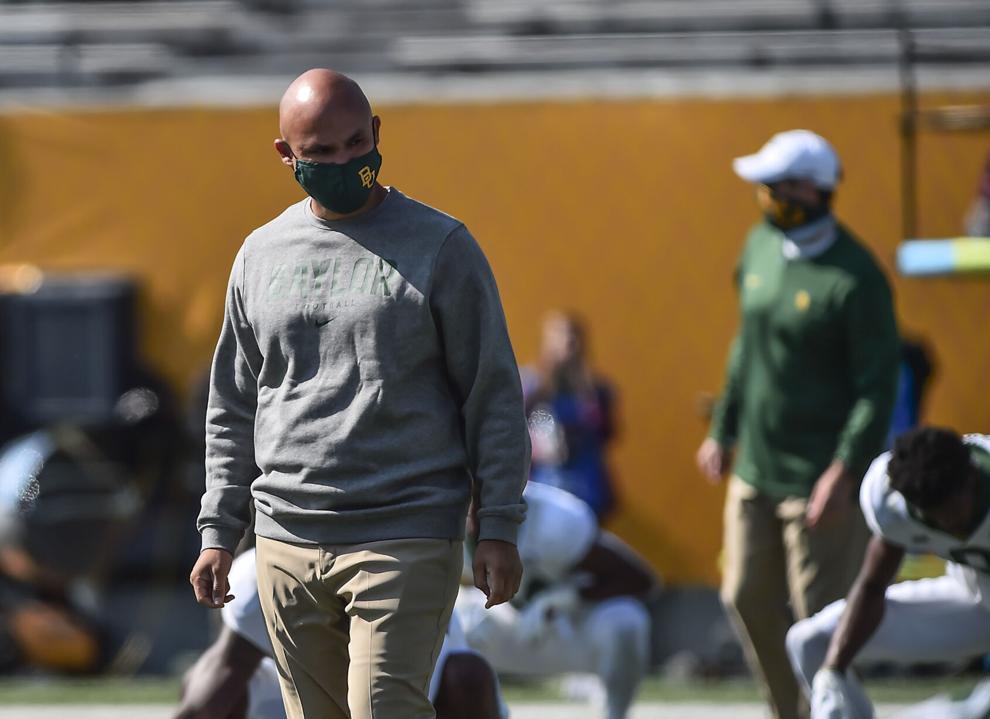 Baylor West Virginia Football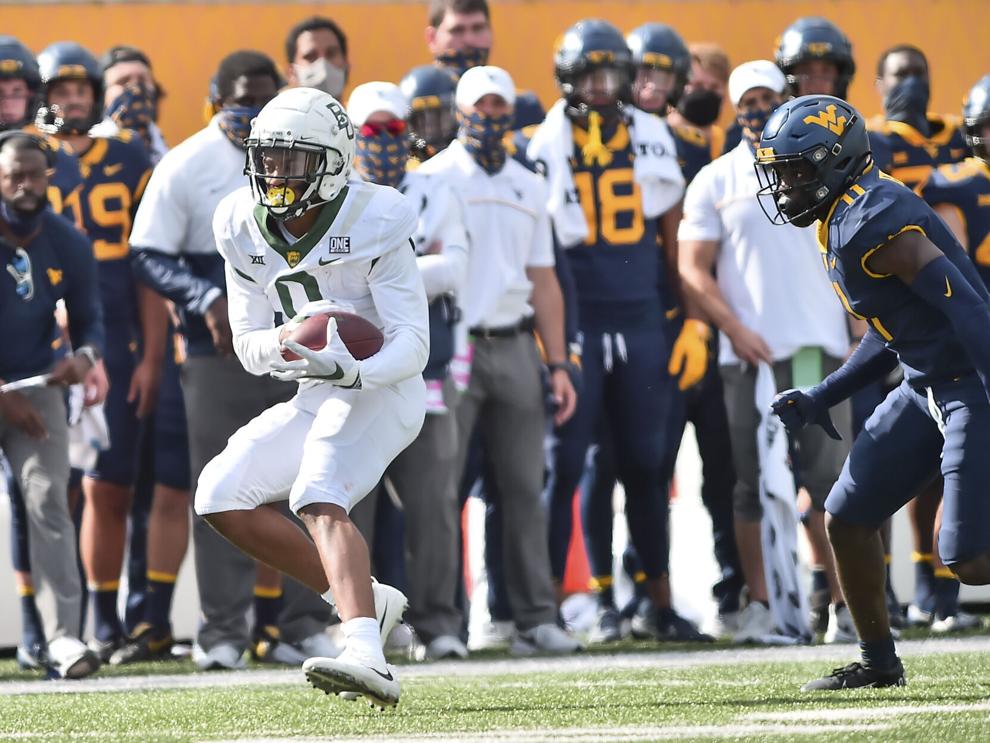 Baylor West Virginia Football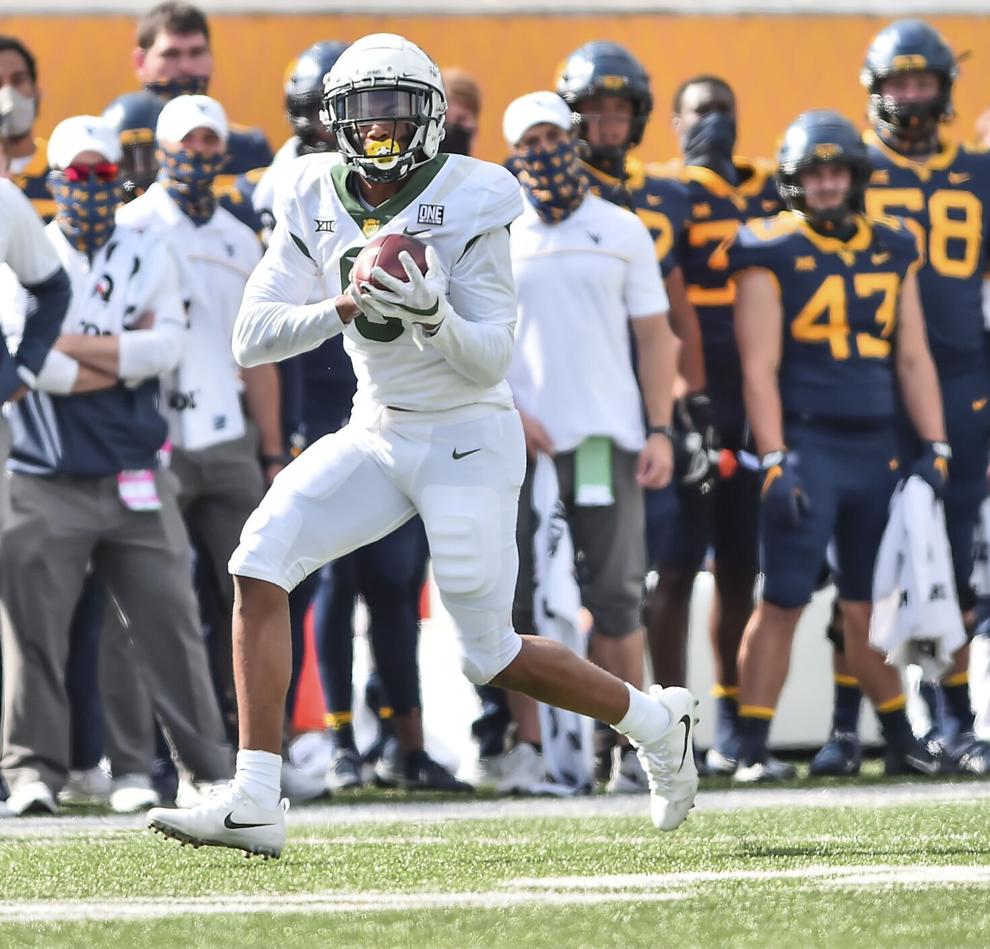 Baylor West Virginia Football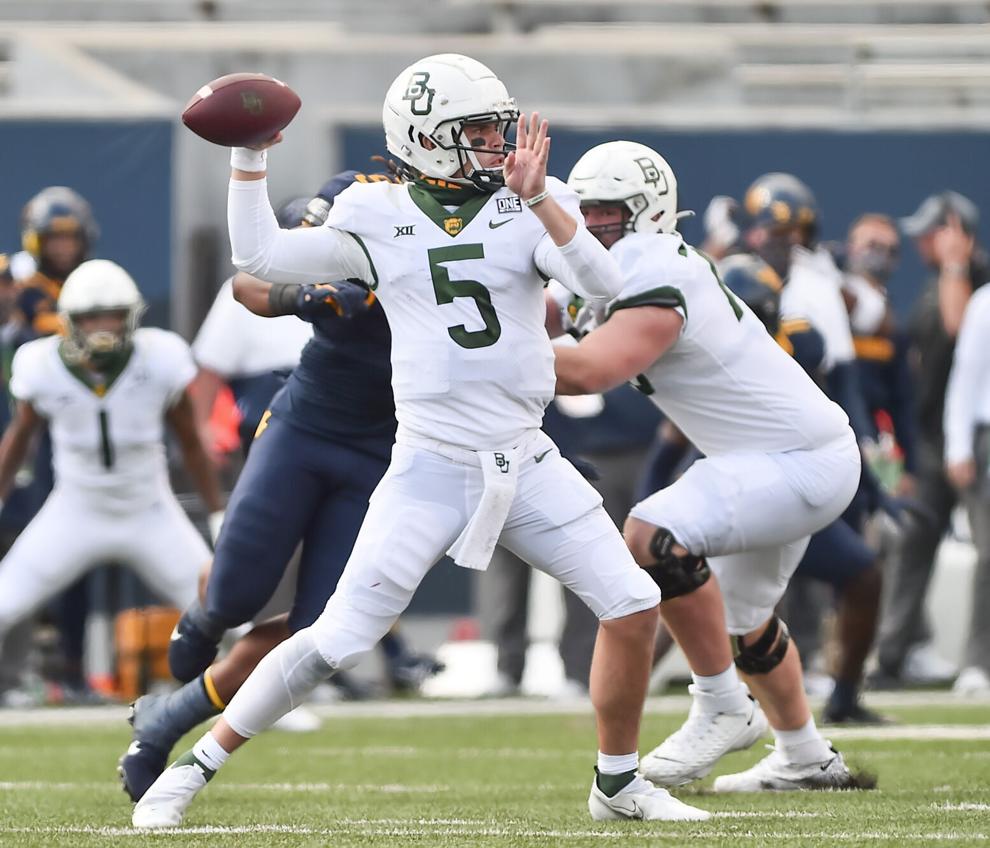 Baylor West Virginia Football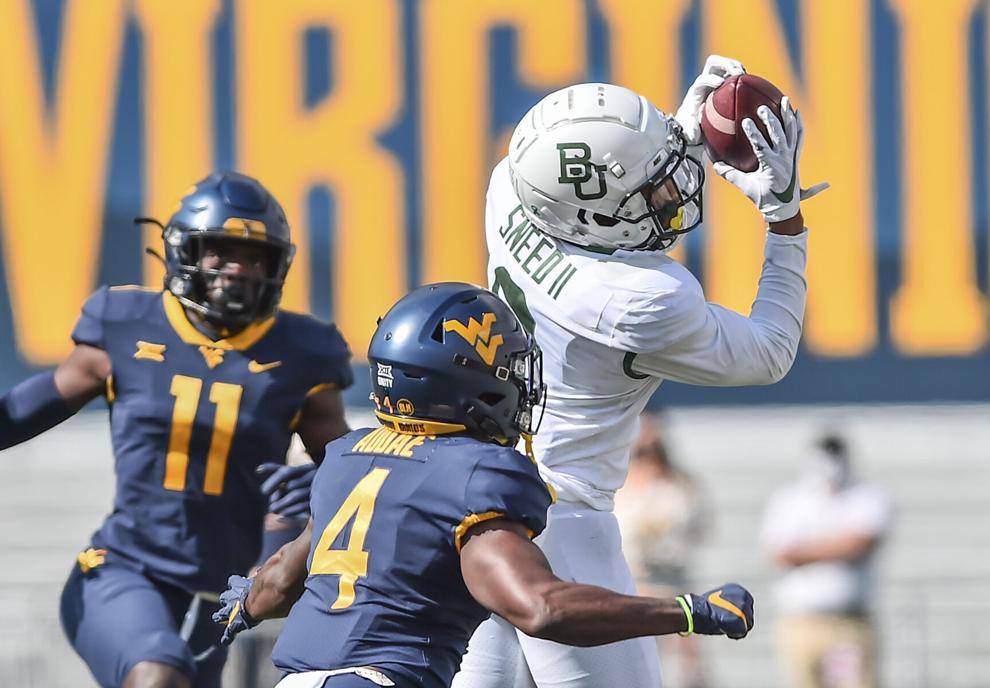 Baylor West Virginia Football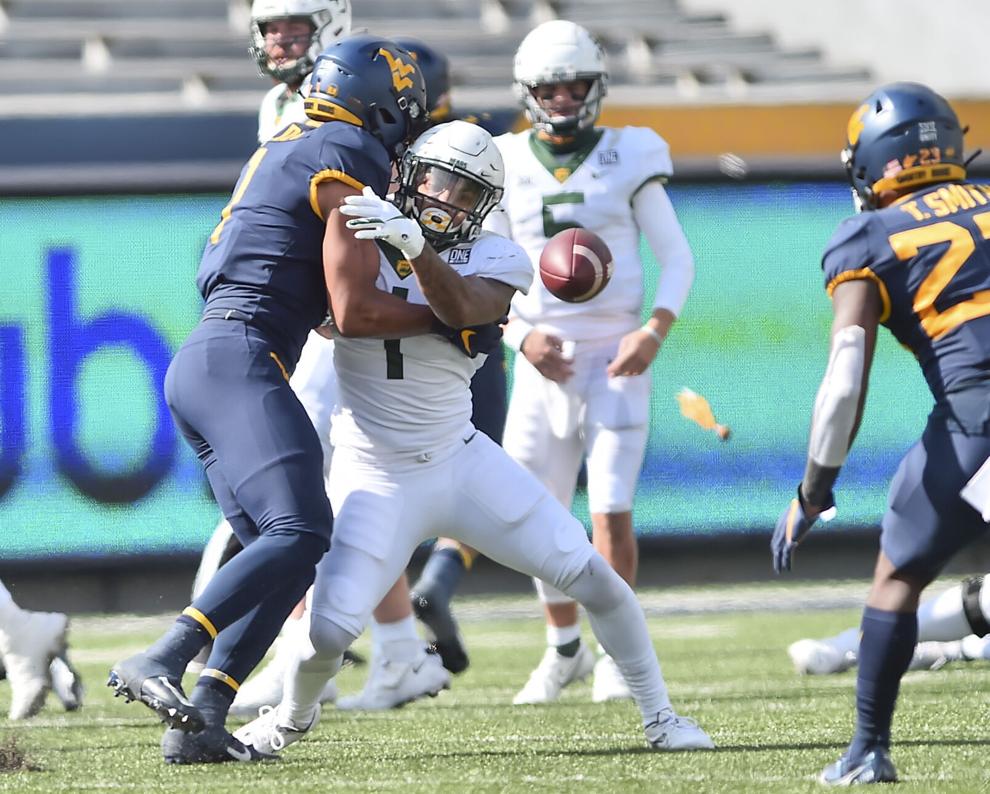 Baylor West Virginia Football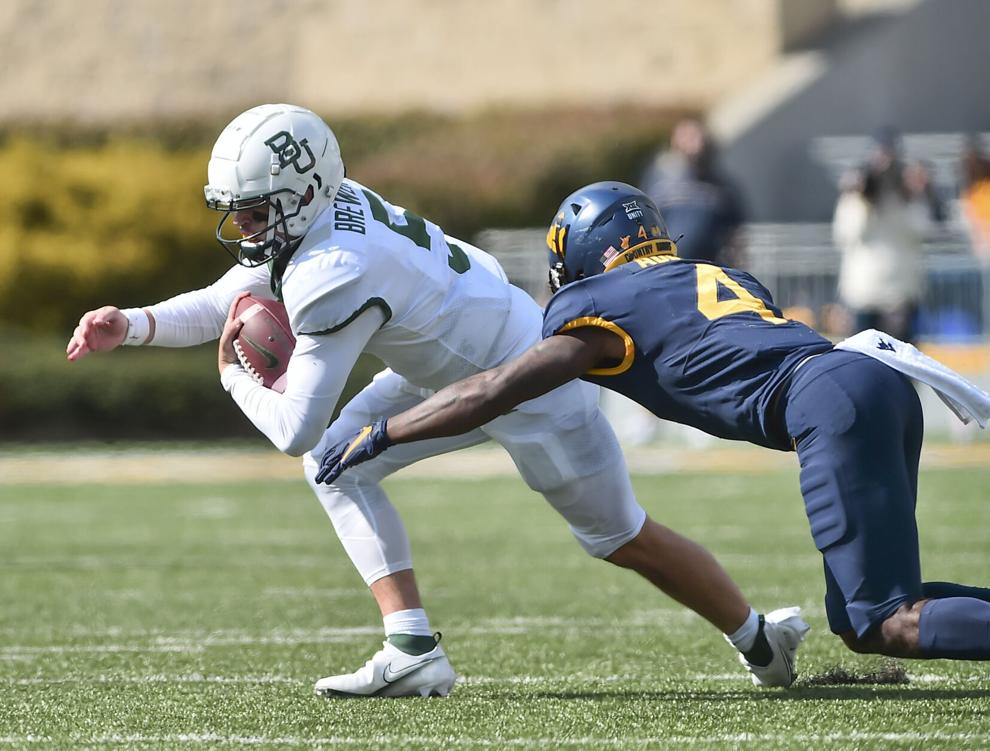 Baylor West Virginia Football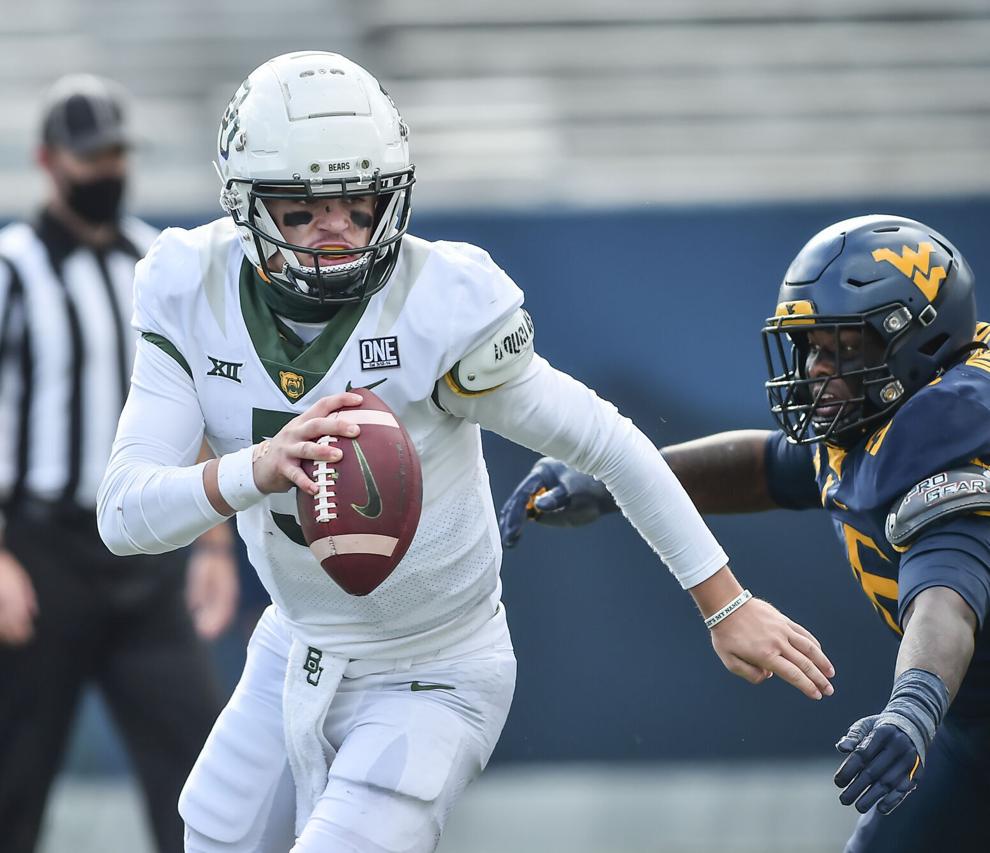 Baylor West Virginia Football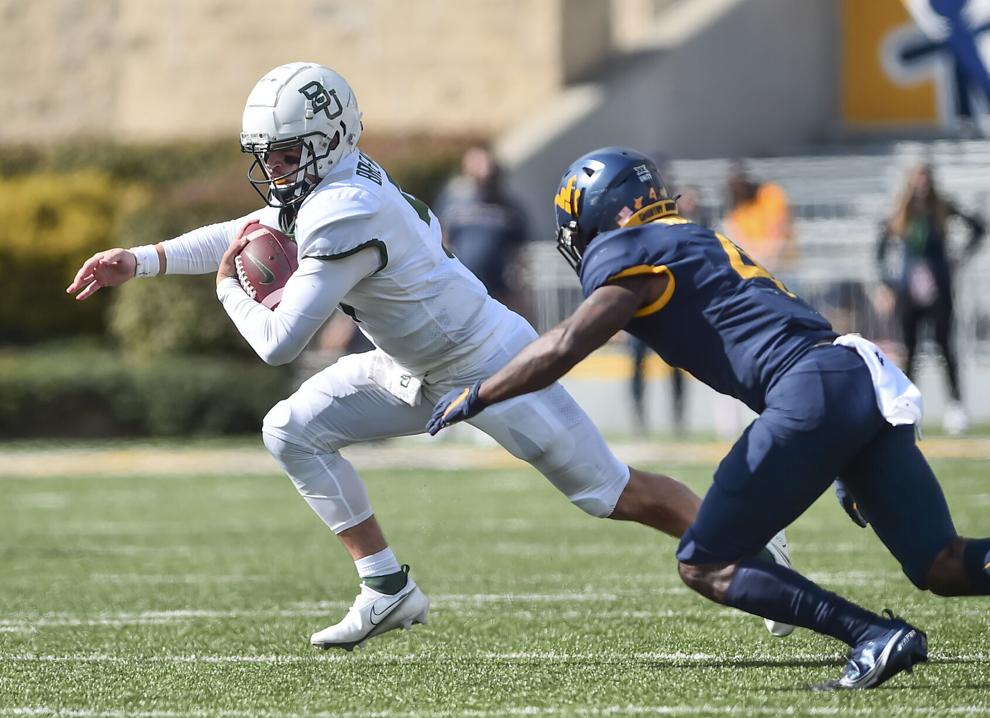 Baylor West Virginia Football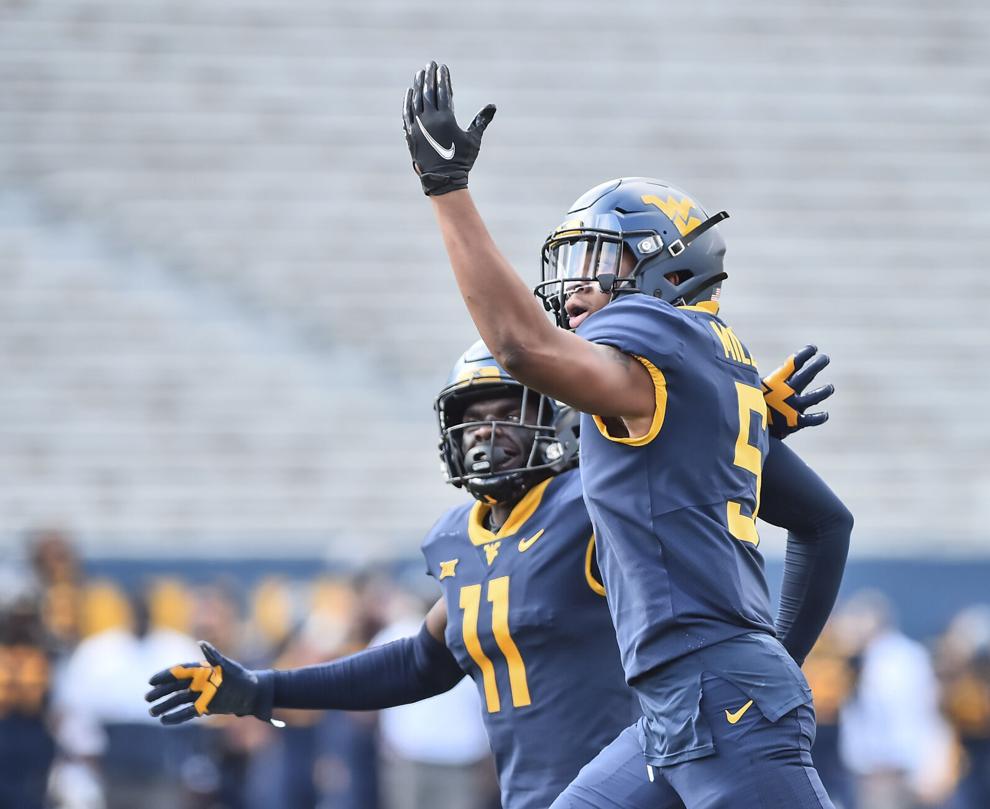 Baylor West Virginia Football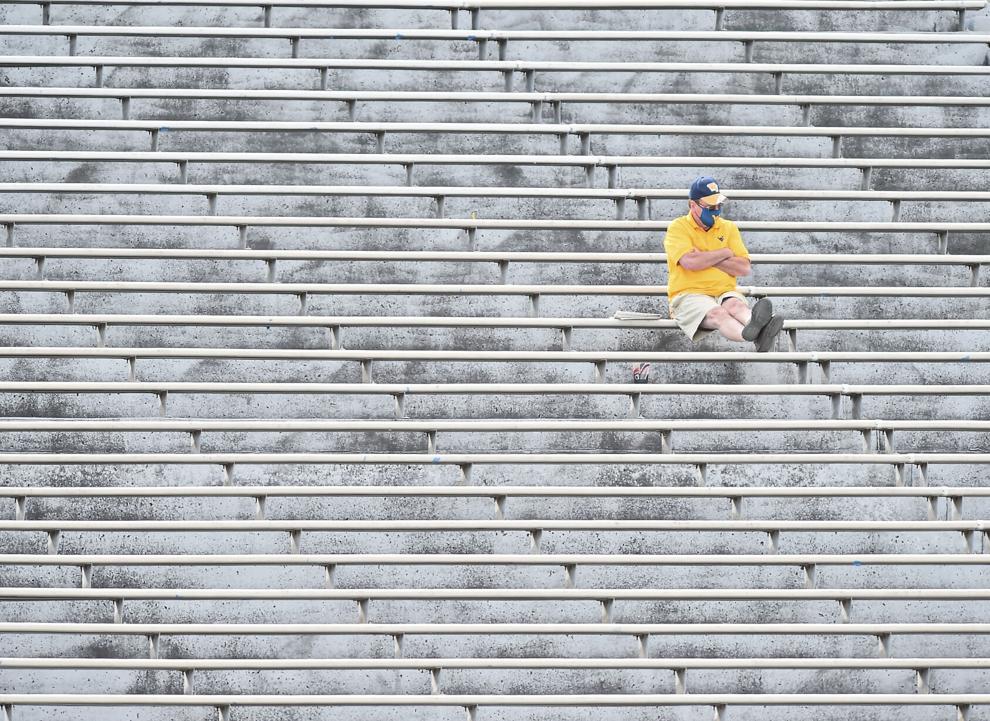 -- HIDE VERTICAL GALLERY ASSET TITLES (copy) -- (copy)