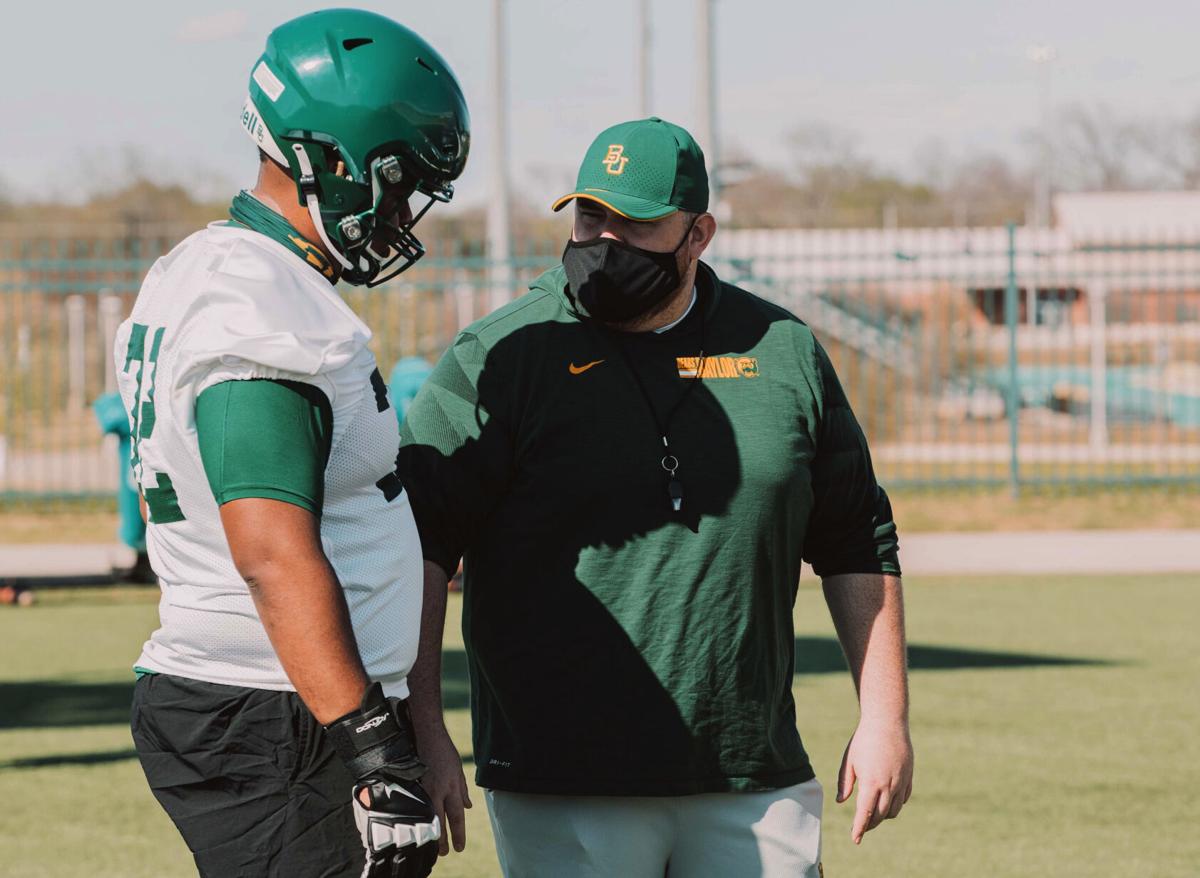 Baylor offensive line coach Eric Mateos has only been back in Texas for a few months, but he plans to stay and retire here someday far down the road.
After all, it is the home of Whataburger. His go-to meal is the Patty Melt and onion rings.
"I've been able to enjoy Whataburger, maybe a few too many times," Mateos said. "Don't sleep on the onion rings."
Mateos' main focus is to build the beef up front for the Bears. After struggling last year to protect the quarterback and open holes in the running game, the Bears' offensive line is looking for major improvement.
After serving as BYU's offensive line coach the last two seasons, Mateos followed offensive coordinator Jeff Grimes to Baylor in January. Before his BYU stint, the Kansas native served one season as Texas State's offensive line coach.
Mateos saw how effective an offensive line can be as BYU ranked in the top 10 nationally with 522.2 yards and 43.5 points per game in an 11-1 2020 season. Led by All-America offensive tackle Brady Christensen, the Cougars allowed just 12 sacks while rushing for 34 touchdowns.
"My job as a coach is that I believe what I'm teaching is the best stuff out there," Mateos said. "I'm giving them the best tools for their tool box. Where they started is really irrelevant. Everybody starts at different places. For me the goal is how many tools do we have ready and sharp when we kick off the first game."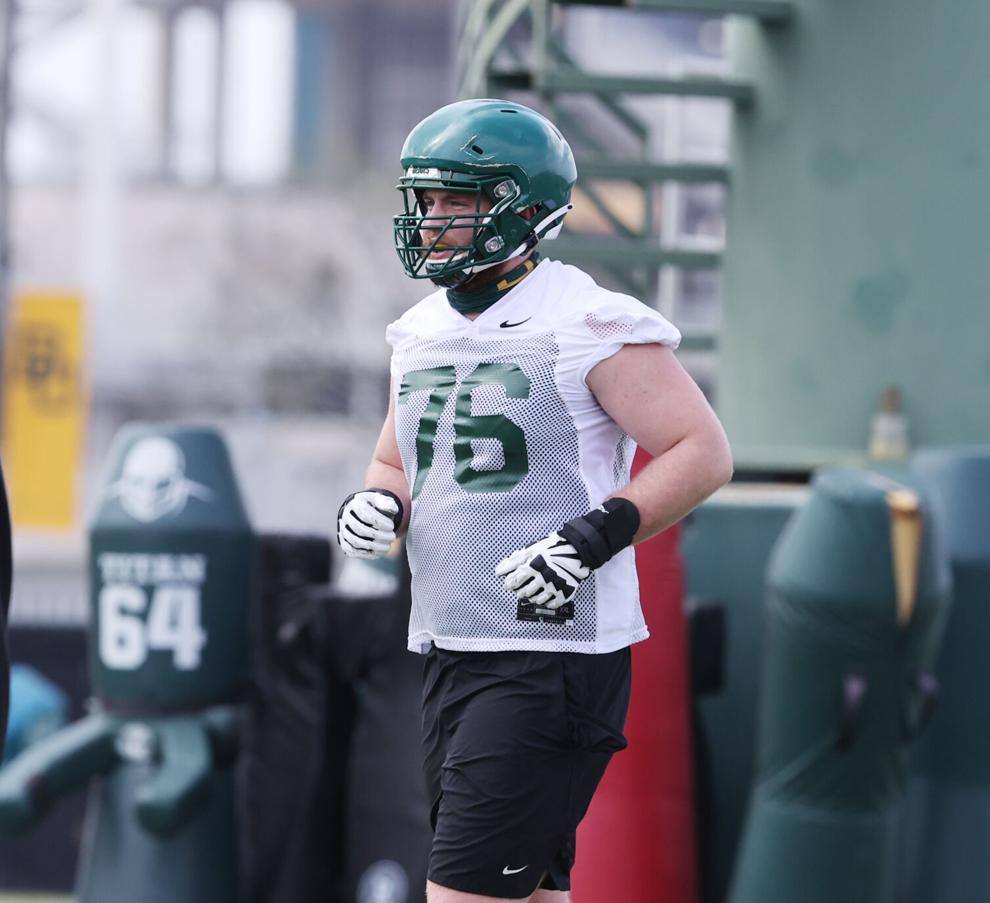 Mateos hasn't watched film from Baylor's 2020 season because he doesn't want to prejudge his offensive linemen. The Bears ranked ninth in the Big 12 by allowing 31 sacks in nine games while the running attack was the worst in the league with 90.3 yards per game and eight touchdowns.
Mateos believes the best way to learn to play offensive line is for all hands on deck to practice every position.
"Position versatility especially in the era of contact tracing and COVID, you never know when somebody's going to disappear from your locker room," Mateos said. "When I was at BYU, over the course of two seasons, I played 28 different offensive line lineups because of injuries and COVID. The more you train guys and teach them the entire scheme of the offense, then when you move guys when those moments come up they're ready."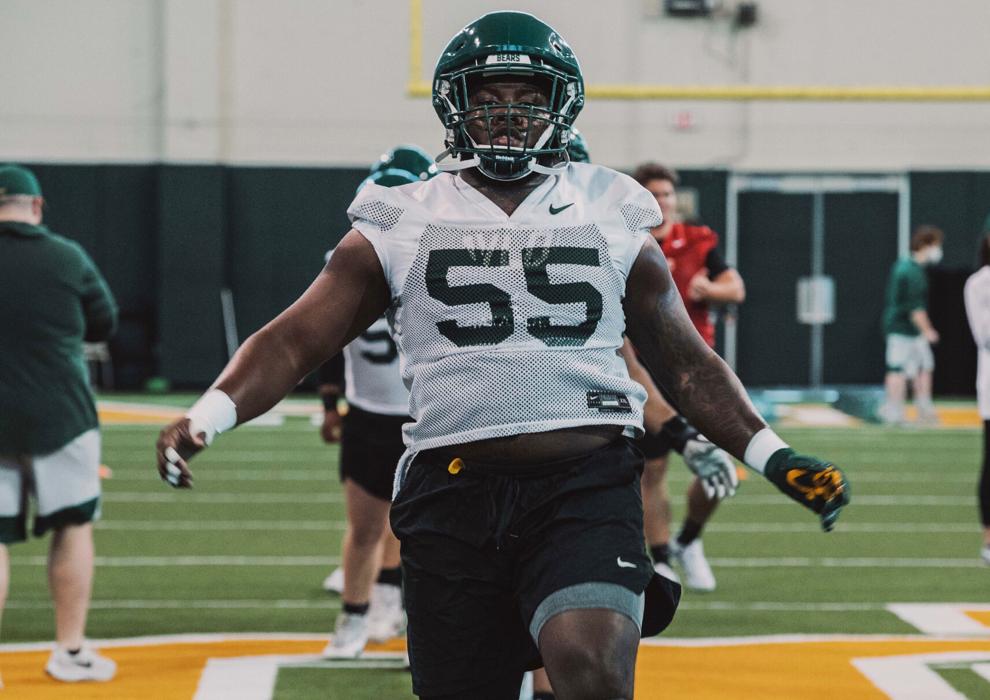 Led by three-year starting senior left tackle Connor Galvin, the Bears have some veterans to build around. Fifth-year senior guard Xavier Newman-Johnson has 19 starts under his belt while senior guard Khalil Keith has nine starts over the last two years.
"I would say I've been able to lean on Connor," Mateos said. "He's really buying into what we're teaching. It fits his skill set very well. He's been very accessible and has really been working on his vocal leadership, which I think has already come a long way in 10 or 11 practices. I've been really impressed with him."
Vanderbilt transfer Grant Miller is a strong addition after starting 16 games for the Commodores, including 14 at center. Veterans Johncarlo Valentin, Casey Phillips and Henry Kilinge will also play into the mix.
"We're progressing every day," Mateos said. "The guys are eager to play well and want to be coached and we're seeing steps forward every single practice. We won't set a starting five until two weeks out before our first game. So we've got a long way to go on setting the best five."
Though the offensive linemen are always building to get bigger and stronger, Mateos said they already possess a lot of strength up front.
"We've got some strong cats," Mateos said. "We've got some bonafide freaks. It's not an empty cupboard. There's talent in the room and it's my job to coach them and give them the technique and the confidence to go play fast and run through somebody's face."
The Baylor veteran offensive linemen like the energy Mateos brings to practice every day. They've learned a a great deal during the past month in spring drills and are soaking in everything they can as they've shifted to different spots along the offensive line.
"During the course of a season you never know what could happen," Newman-Johnson said. "If you're practicing every position and getting better at every position, you'll be ready when your name is called. It just gets everybody's football IQ up and the knowledge of the playbook."