After COVID-19 stopped three attempts to play a season opener, Baylor finally got on the field against a team it feels quite confident against whether there's a pandemic or not.
With Trestan Ebner exploding for four touchdowns, the Bears made Dave Aranda's head coaching debut a success as they rolled to a 47-14 win over Kansas on Saturday night at McLane Stadium.
After it was over, the Baylor players presented Aranda with the game ball in the locker room.
"It means a lot," Aranda said. "To be part of the team, I just feel I belong here. I feel just a really strong brotherhood here. There's people that care past the player or coach part to the person part. To be a part of that is special."
Baylor extended its winning streak over the Jayhawks to 11 games under four head coaches. Senior quarterback Charlie Brewer has won all four of his starts against Kansas beginning with a 38-9 win in the first start of his freshman year in 2017 in Lawrence.
Ebner scored on a one-yard run in the first quarter followed by an 18-yard touchdown pass from Brewer in the second quarter. Ebner brought down the house with a dazzling 100-yard kickoff return for a touchdown to open the second half.
Then he became the first player in Baylor history to return two kicks for touchdowns in a game when he broke away for 83 yards in the fourth quarter. He also became the first player in Big 12 history to score on a kickoff return, a reception and a run.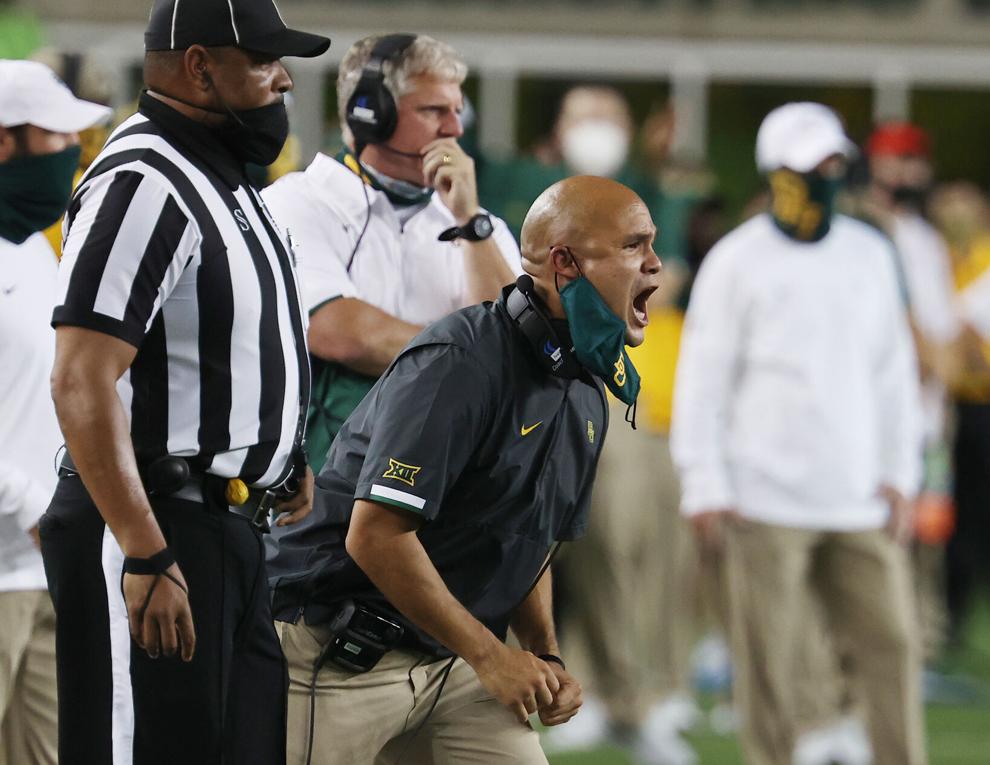 "When you watch him in practice, he's explosive and a team player," Aranda said. "You think of somebody that provides energy and juice to our team, toughness to our team. Those are all things that showed up in those returns. The emotion on our sideline was pretty strong after both of those."
The McLane Stadium crowd was 11,667 since it was limited to 25 percent capacity due to COVID-19 restrictions. But the Bears were happy to get a chance to play after their originally scheduled Sept. 6 season opener against Ole Miss, a Sept. 12 date against Louisiana Tech and a Sept. 19 game against Houston were canceled or postponed due to the coronavirus.
"The Baylor atmosphere, they brought it today," said Baylor running back John Lovett. "It still felt like a regular game. That's a blessing to have these loyal fans behind us and come out here and still support us during this pandemic."
The Bears played with a makeshift offensive line since three starters – tackle Jake Burton, guard Blake Bedier and center Xavier Newman-Johnson — were unavailable for the game. Baylor officials didn't reveal the reasons for their absence whether it was for COVID-19, injuries or other issues.
The starting offensive line included tackles Connor Galvin and Casey Phillips, guards Khalil Keith and Mose Jeffery and center Jason Moore.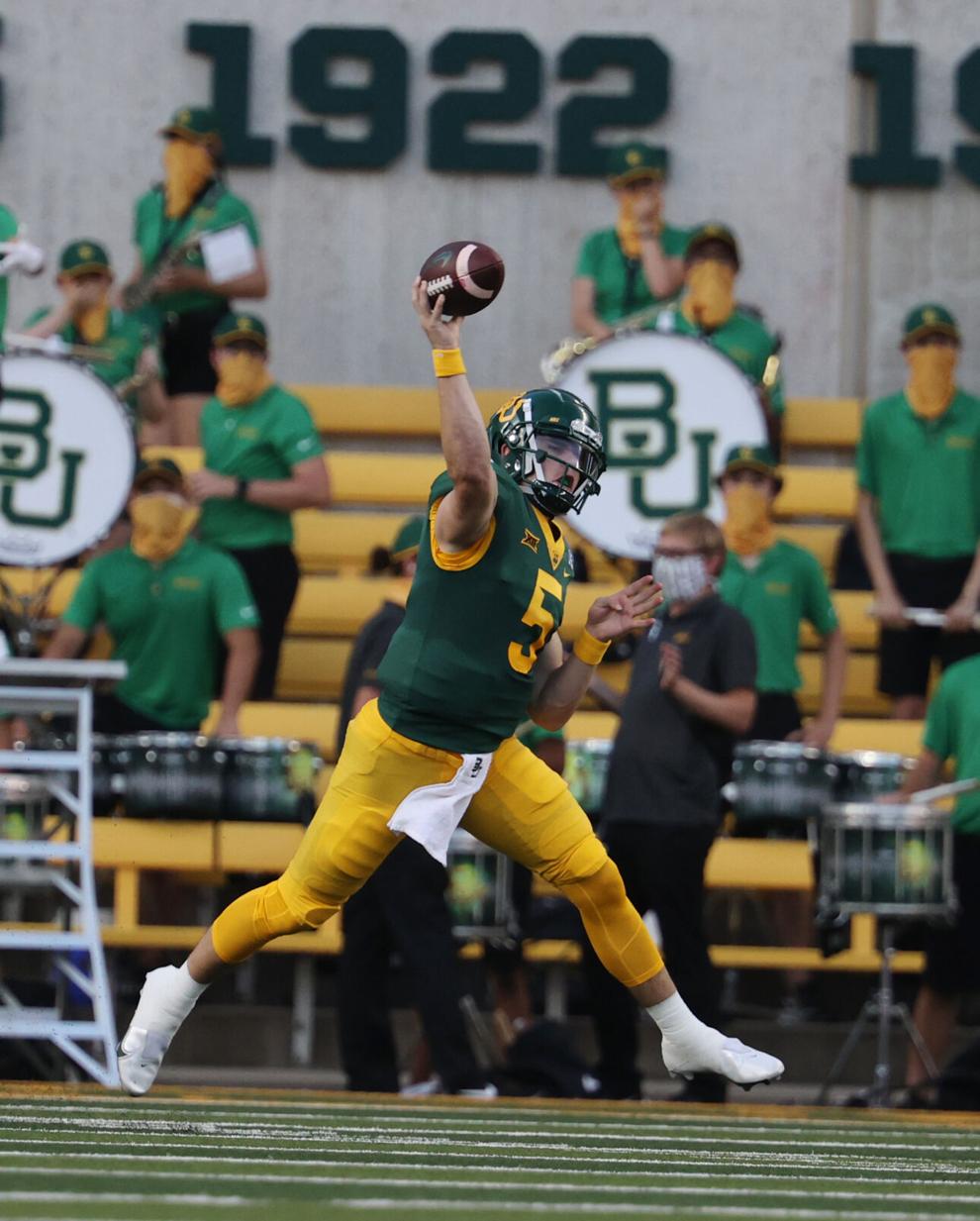 Getting solid protection, Brewer hit 15 of 23 passes for 142 yards and a touchdown while Lovett led the ground game with 78 yards on 17 carries.
All-Big 12 linebacker Terrel Bernard led the defense with eight tackles and 2.5 sacks, including one for a fourth-quarter safety.
"I think with this scheme that we're in right now, we're pressuring a lot more and really try to get to the backfield and make those negative plays," Bernard said. "I think what Coach (Ron) Roberts is doing is allowing us to play like that."
The Bears sputtered offensively to start the game, but improved as the night progressed.
Though they dropped a 38-23 decision to Coastal Carolina in their Sept. 12 season opener, the Jayhawks at least had a game under their belts.
After receiving the opening kickoff, the Jayhawks drove 79 yards on eight plays to take a quick 7-0 lead.
Kansas freshman quarterback Jalon Daniels hit Stephon Robinson for 23 yards before Pooka Williams exploded for a 21-yard touchdown run around the right side.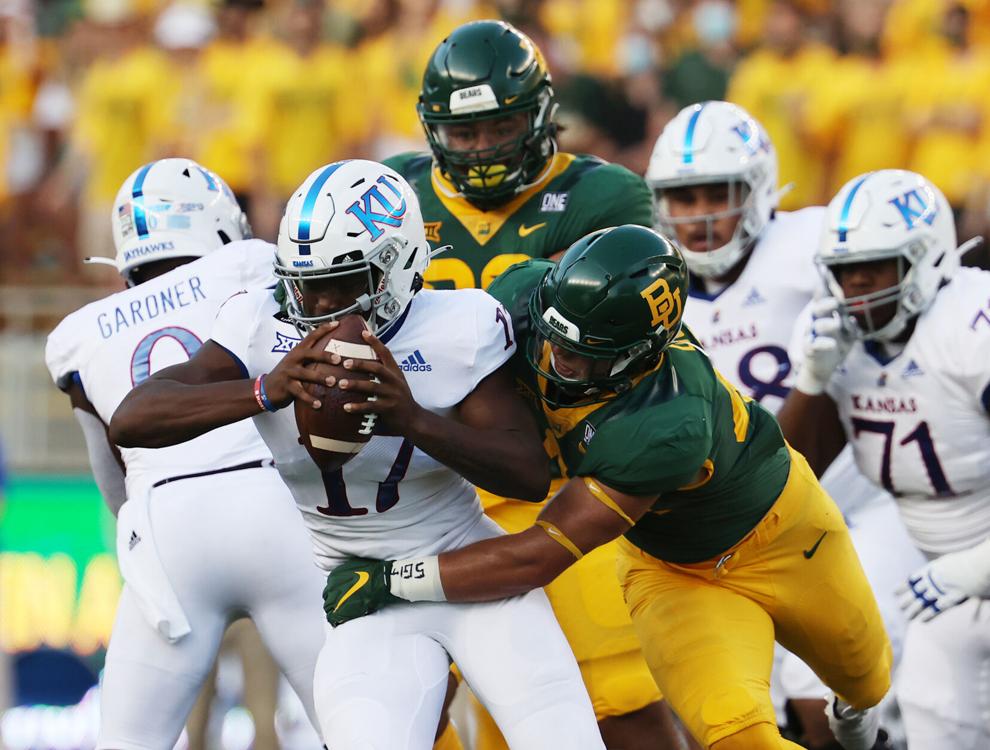 Baylor's defense came up with a big stop on Kansas' next possession as Bernard nailed Daniel Hishaw for no gain on fourth-and-one at Baylor's 45. After Kansas' opening drive, the Bears didn't allow another score until the fourth quarter.
"We came over to the sidelines and made adjustments," Bernard said. "Really, it was just communication from the sideline to the field and from the backers to the D-line and from the backers to the safeties."
Taking advantage of great field possession, Lovett popped for gains of 19 and 11 yards. Facing third-and-10 at Kansas' 25, Brewer hit a nine-yard pass to Gavin Holmes, who made his first catch since 2017 after missing most of the last two seasons with ACL injuries.
The Bears picked up a first down on an illegal substitution penalty against Kansas. Ebner then got loose for 10 yards before driving a yard for the game-tying touchdown with 5:24 left in the first quarter.
Driving 60 yards on 20 plays, the Bears were stopped at Kansas' 30, but John Mayers drilled a line drive 47-yard field goal for a 10-7 lead with 8:07 left in the second quarter.
On their next possession, the Bears moved 67 yards on seven plays with Brewer finishing it off with an 18-yard touchdown pass to Ebner along the left sideline to open up a 17-7 edge with 4:13 left in the second quarter.
Kansas put together a scoring threat to close the first half, but on fourth-and-11 at Baylor's 34, William Bradley-King and Bernard combined to sack Daniels for a five-yard loss.
Ebner put the Bears in command with his 100-yard kickoff return to open the second half.
After avoiding several Kansas tacklers to start the return, Ebner broke around the right side and outran everybody down the sideline for the touchdown to push Baylor's lead to 24-7.
"John Lovett hustled his tail off and helped me with my lead block and I was able to get around the edge and score," Ebner said. "I'm just thankful for all my blockers and the effort. They try to give me the ball in multiple different ways. I'm just glad we could come out there and execute it."
With the offensive line looking more assertive as the game progressed, the Bears drove 61 yards on nine plays on their next drive to extend their lead to 31-7.
Brewer picked up first downs on runs of six and 16 yards before hitting RJ Sneed for 16 yards. Lovett pounded up the middle for 10 yards before finishing off the drive with a seven-yard touchdown run around right end with 9:07 left in the third quarter.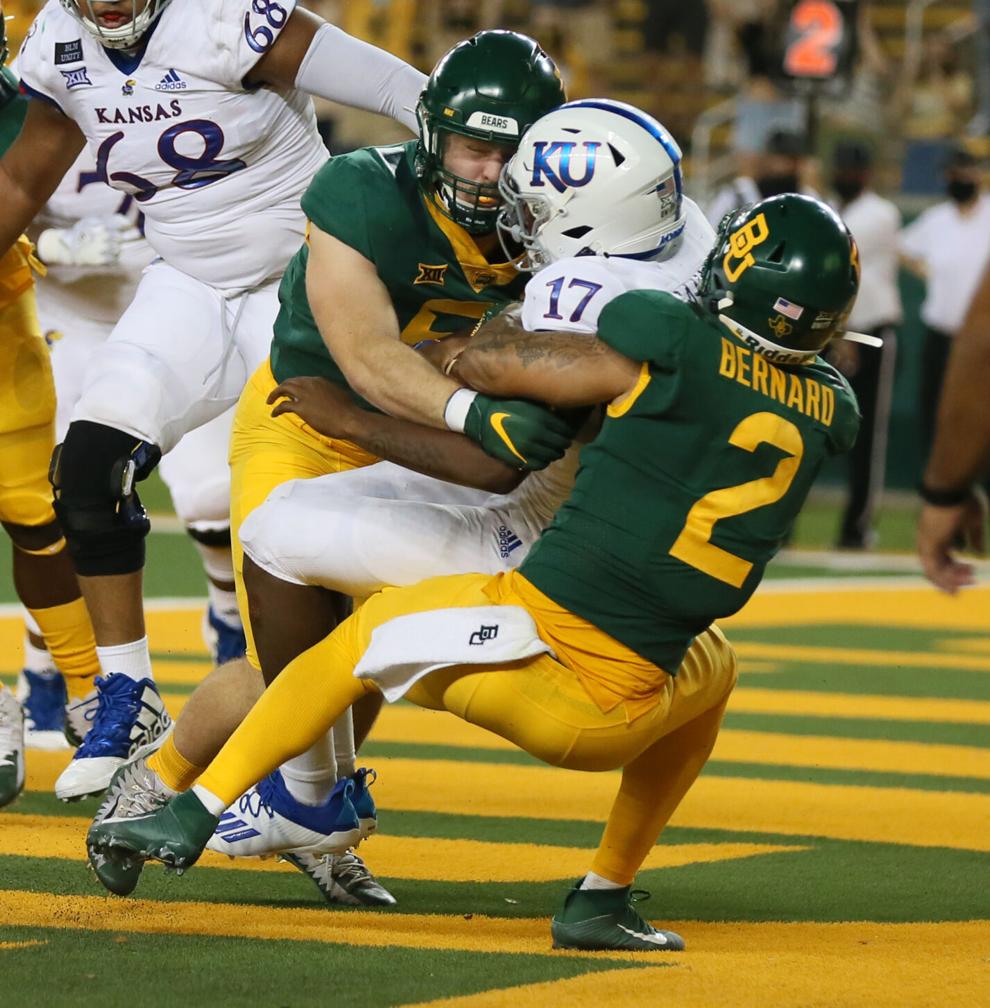 Early in the fourth quarter, Issac Power pinned the Jayhawks with a 33-yard punt at the 1, and Bernard made them pay as he crashed through the line to sack Daniels for safety.
Ebner exploded again on the kickoff when he found a crease down the right sideline for an 83-yard touchdown to propel Baylor's lead to 40-7.
The Jayhawks finally scored their first touchdown since the first quarter when Williams ran for a 16-yard touchdown with 7:03 remaining.
Craig Williams scored Baylor's final touchdown when he popped around the right side for 26 yards with four minutes to play.
"There's been adversity all around us," Aranda said. "Having games postponed. Those skills (fighting through adversity) can be applied to football, and really I think that's the right order to all of it. So I was really feeling strong that that was going to shine through today, and I feel that it did."
---
Photo gallery: Aranda gets 1st win at Baylor
Photos: Baylor beats Kansas in Aranda's first game — Sept. 26, 2020
Kansas Baylor Football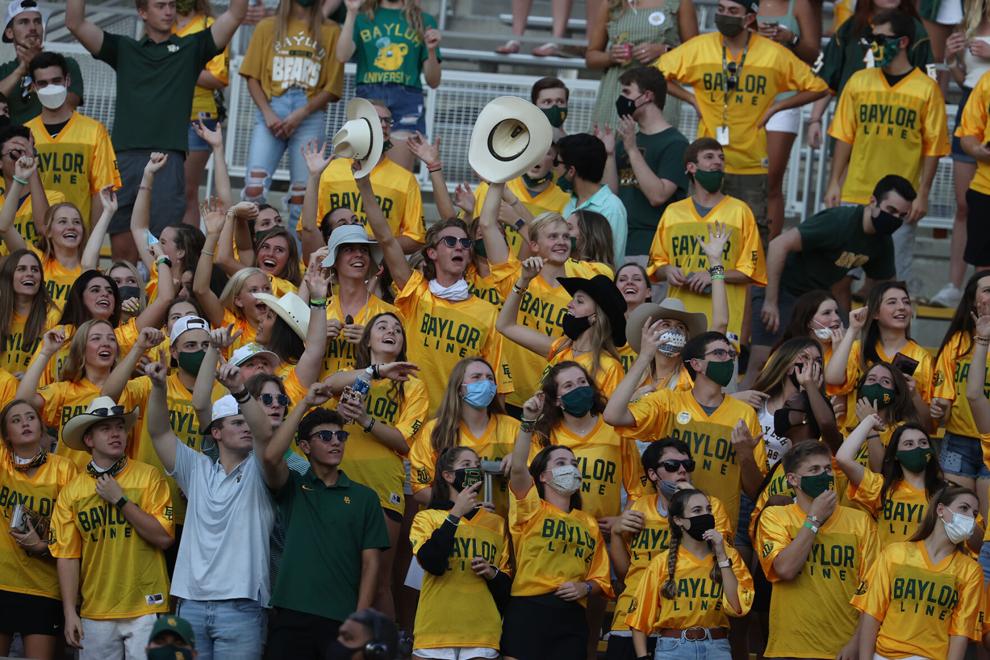 Kansas Baylor Football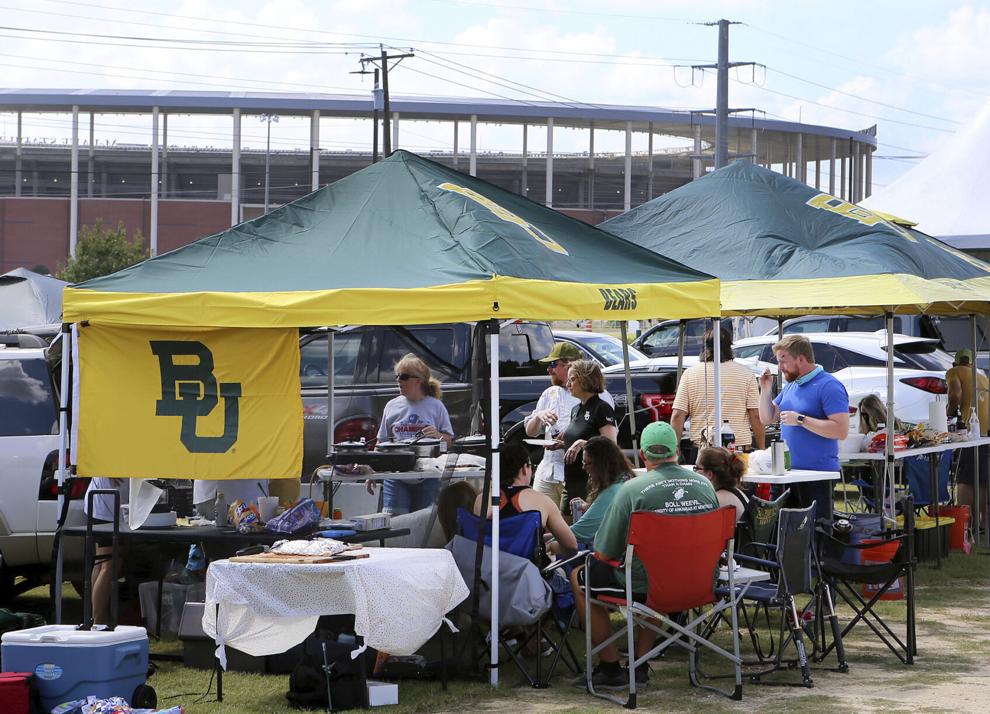 Baylor Kansas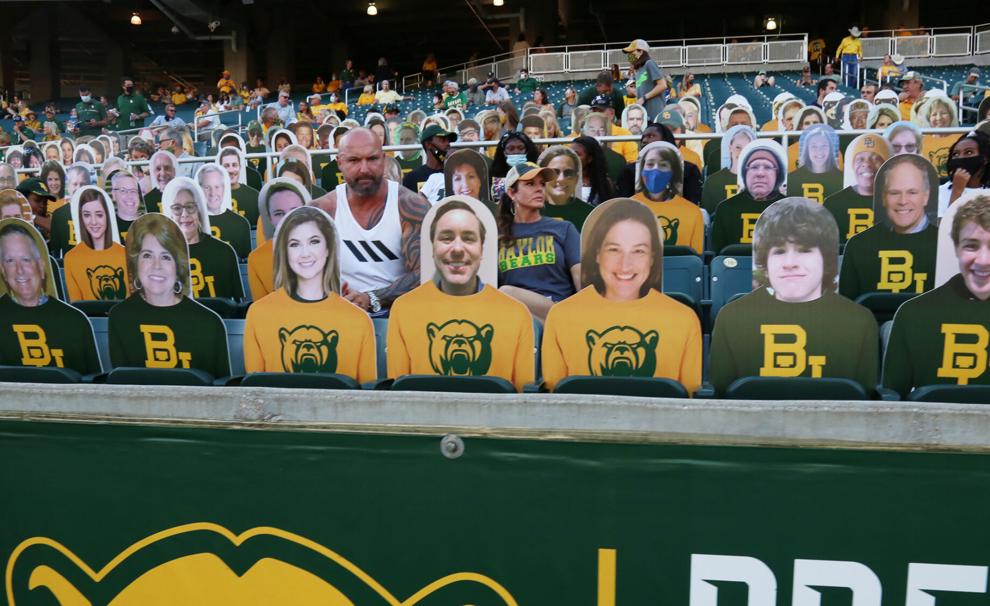 Kansas Baylor Football
Kansas Baylor Football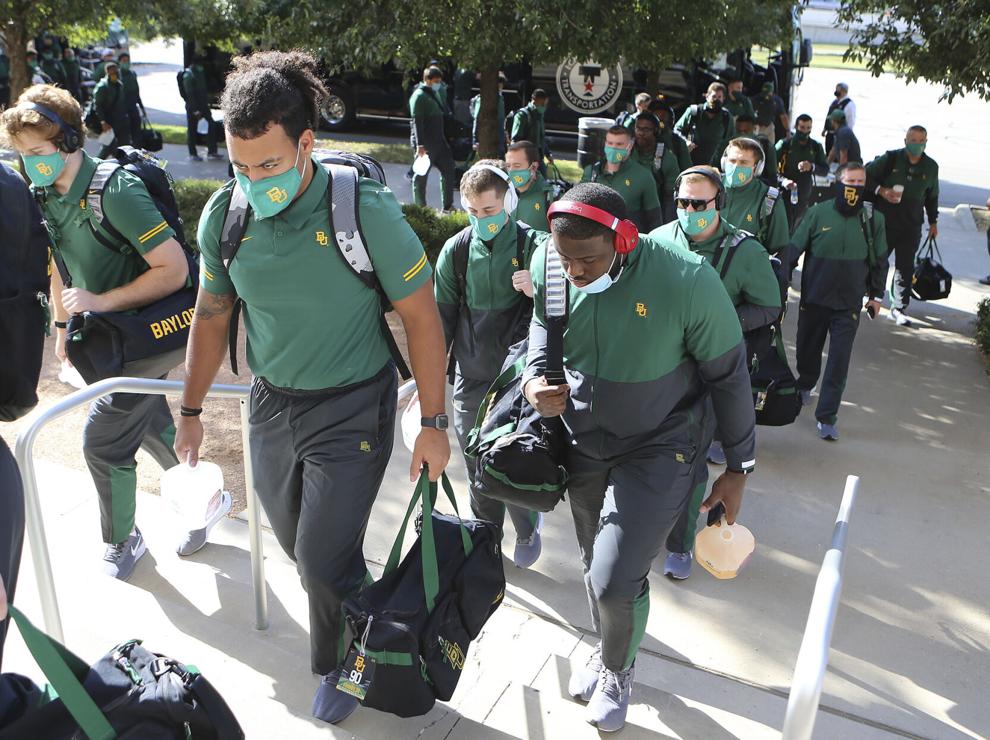 Kansas Baylor Football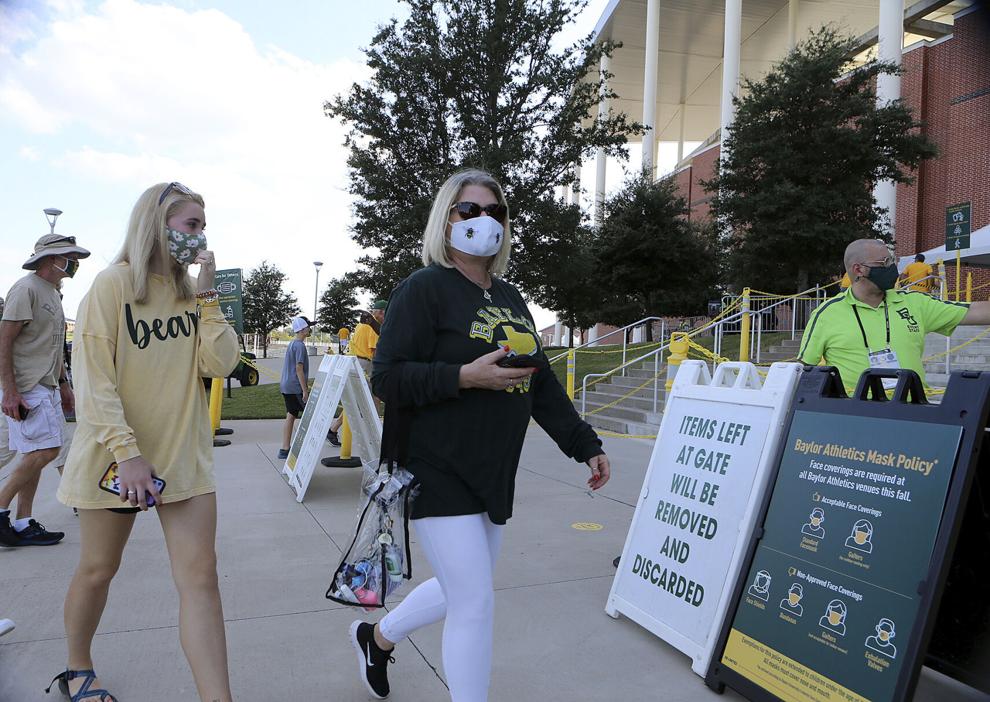 Kansas Baylor Football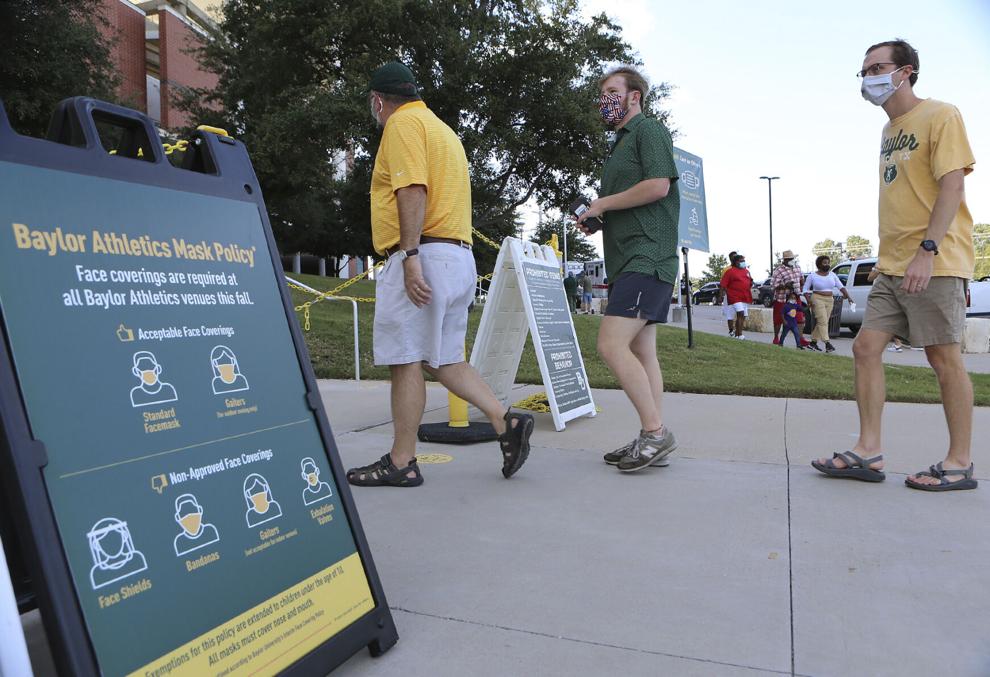 Kansas Baylor Football
Kansas Baylor Football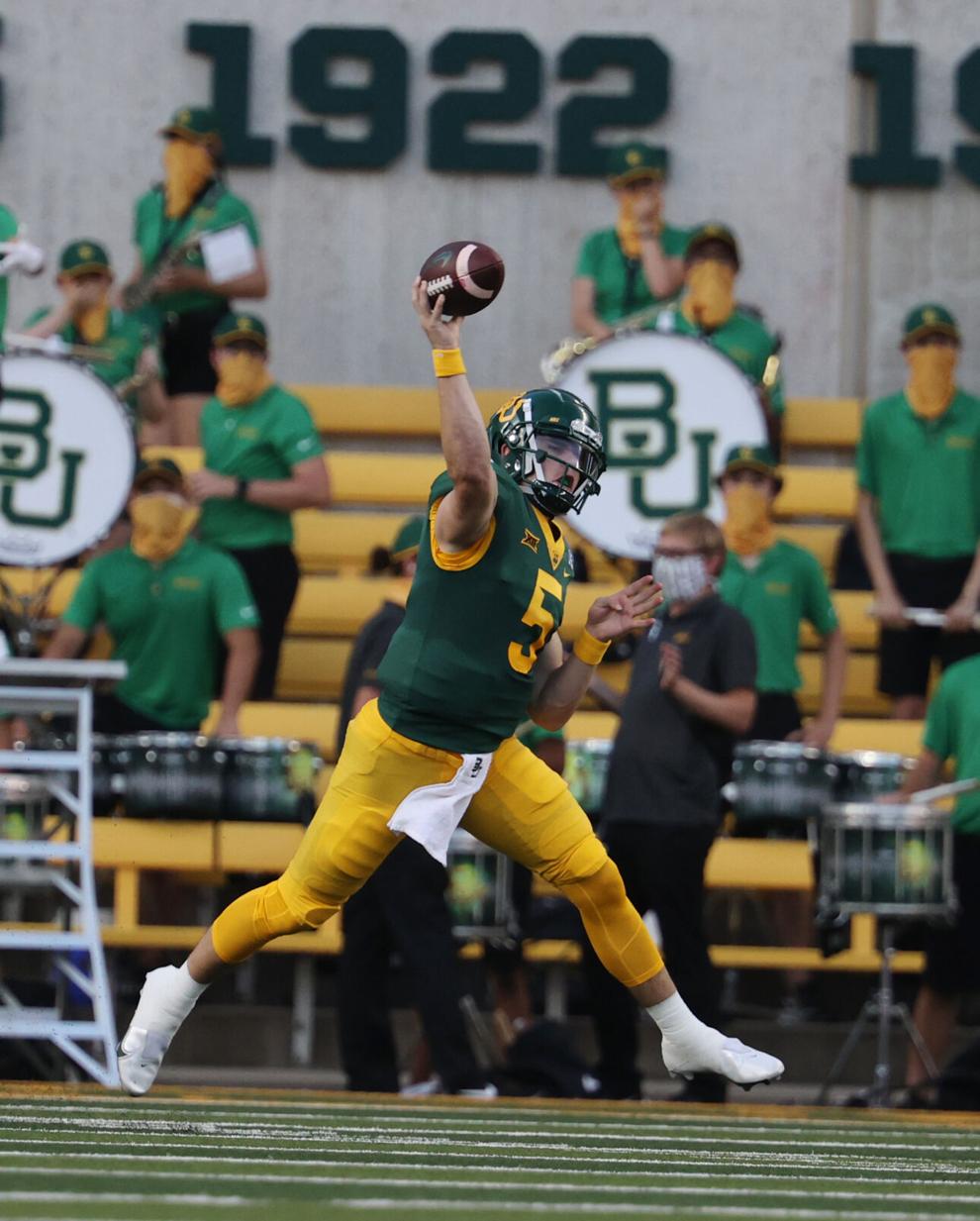 Kansas Baylor Football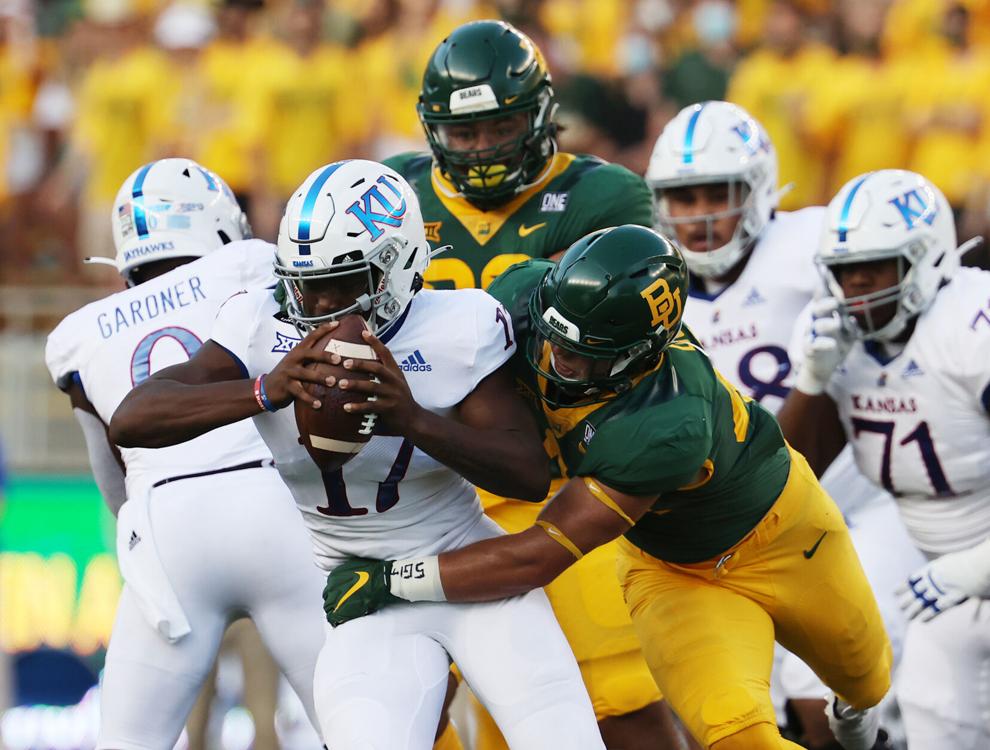 Kansas Baylor Football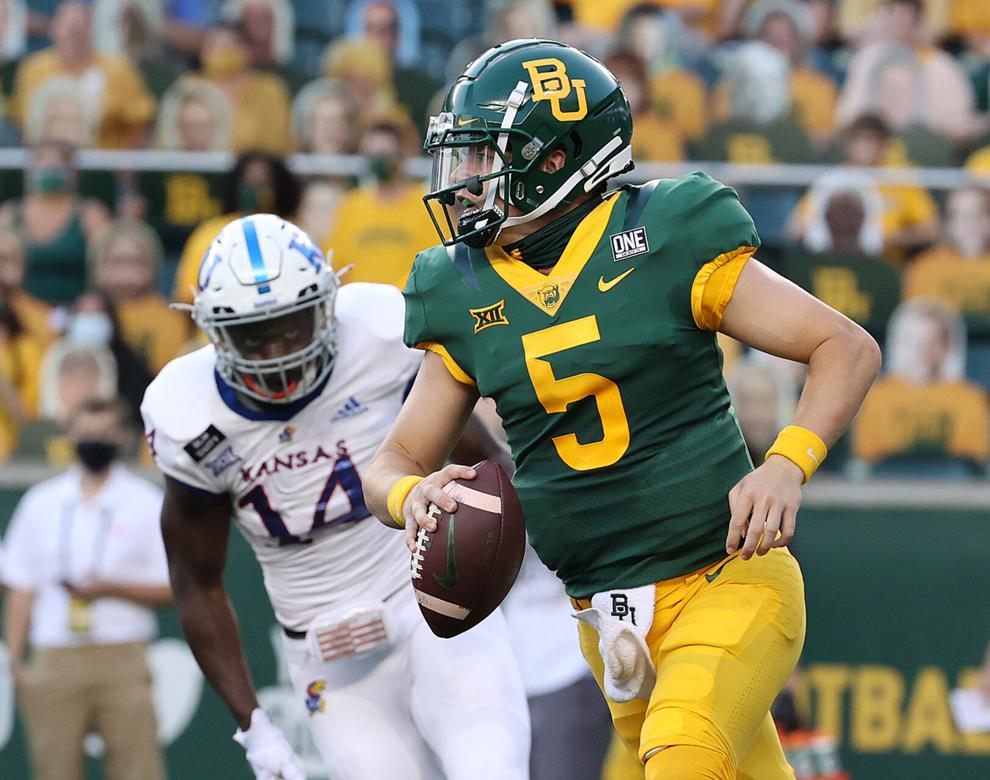 Kansas Baylor Football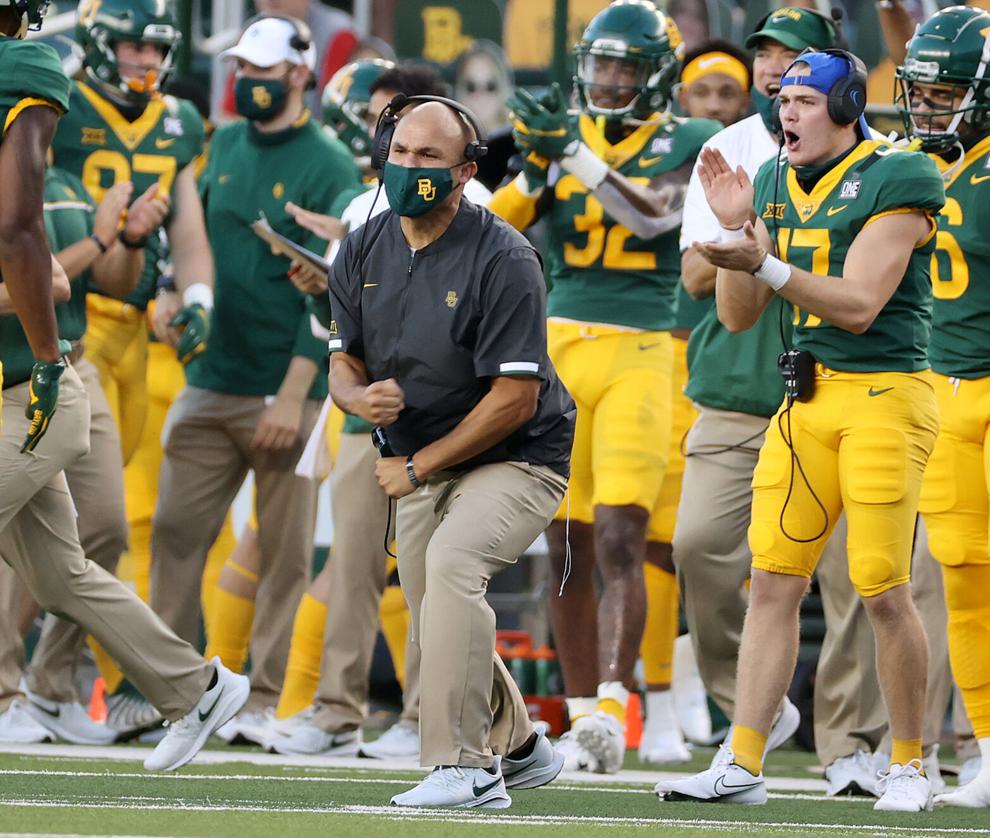 Kansas Baylor Football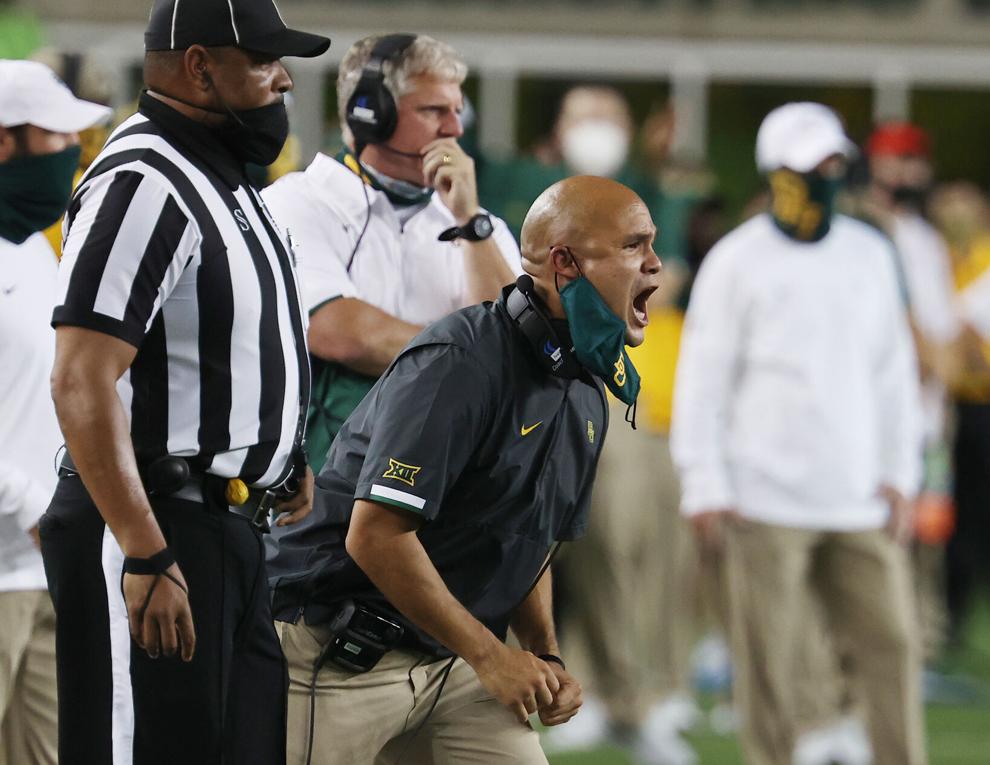 Kansas Baylor Football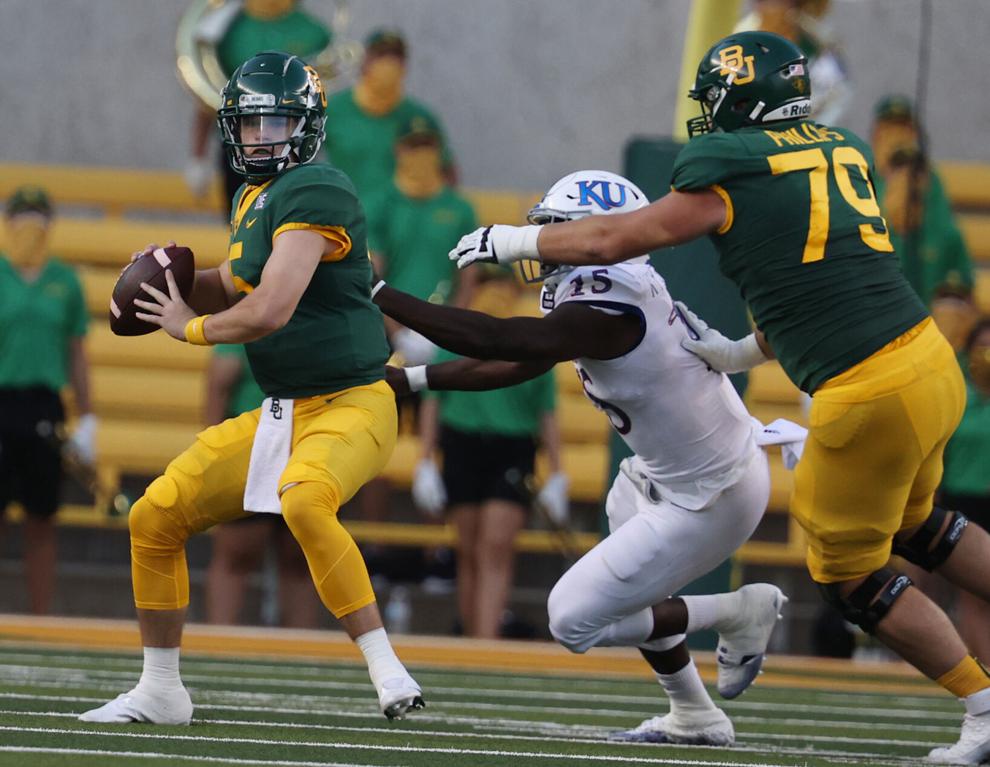 Baylor Kansas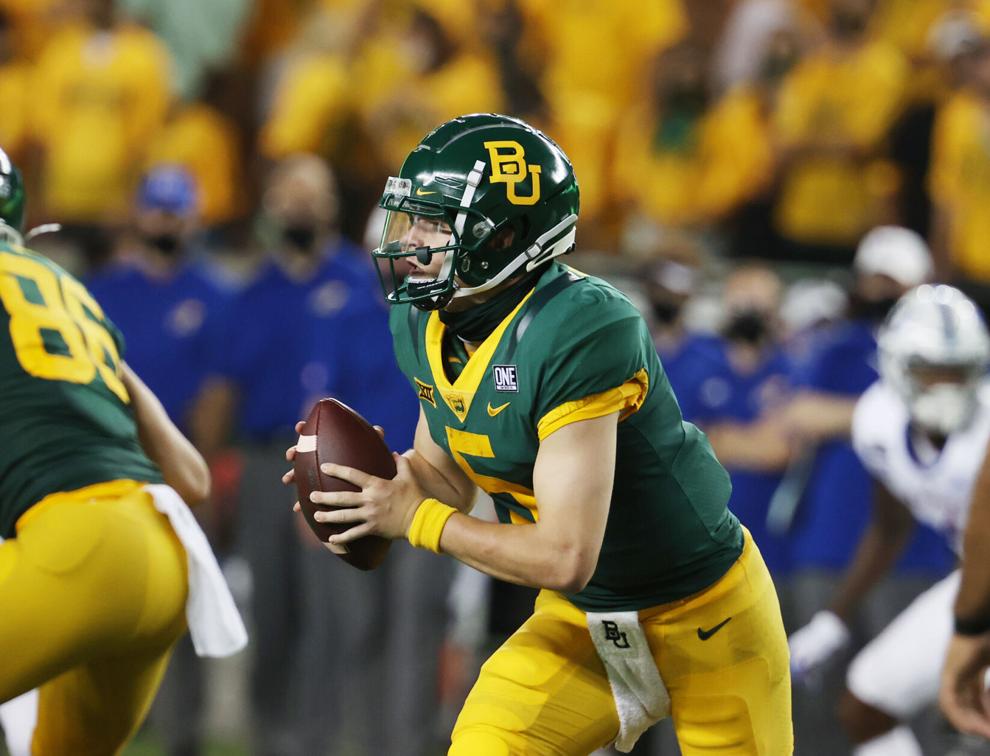 Baylor Kansas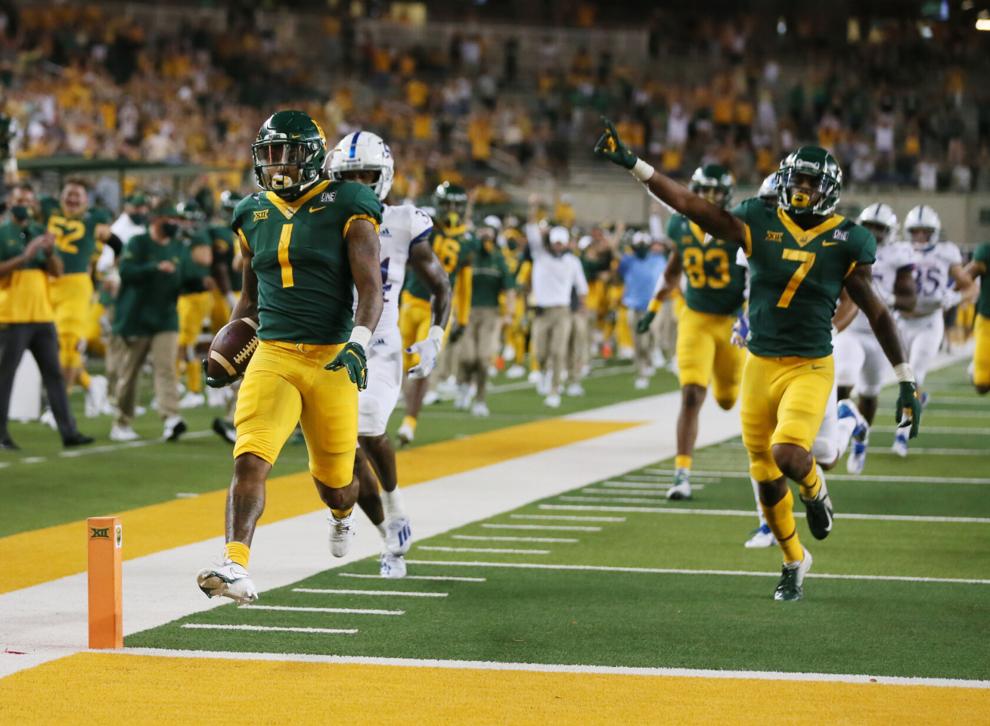 Baylor Kansas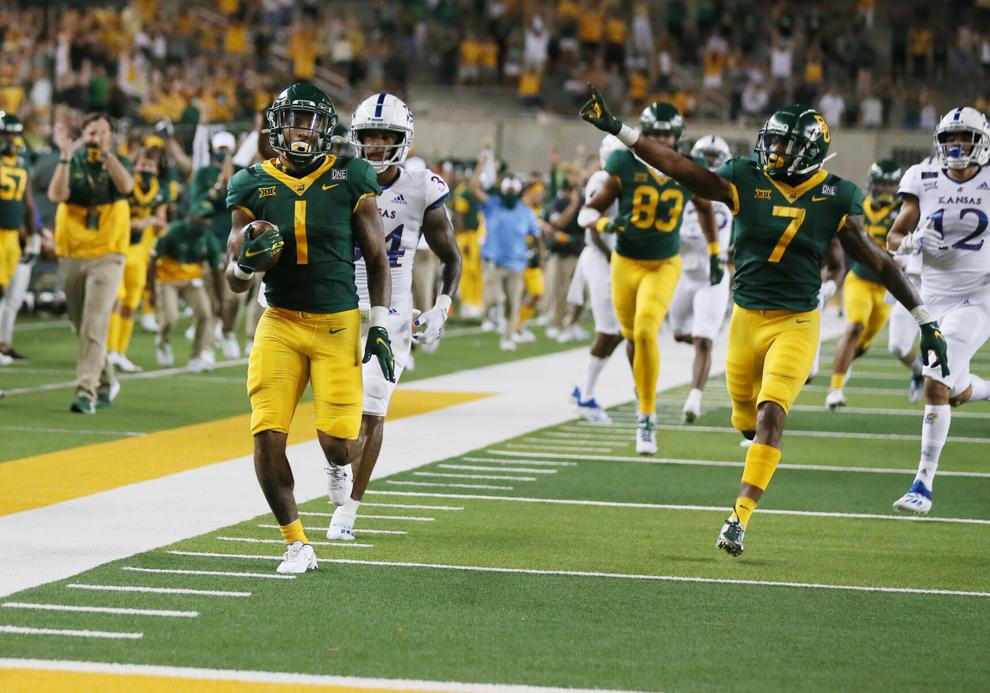 Baylor Kansas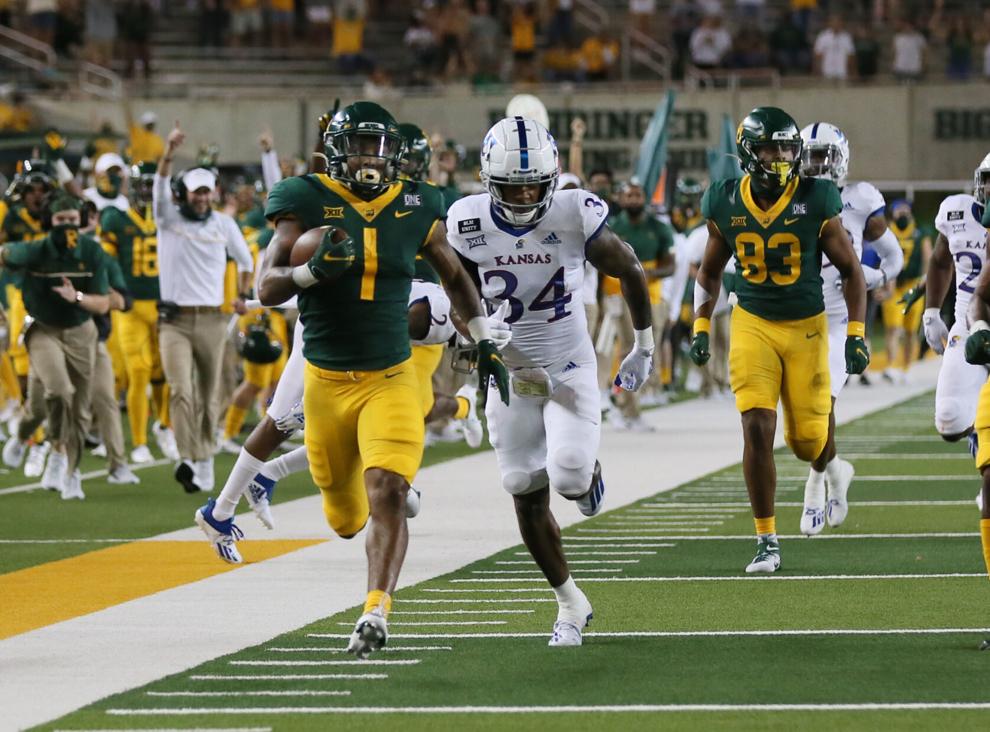 Terrel Bernard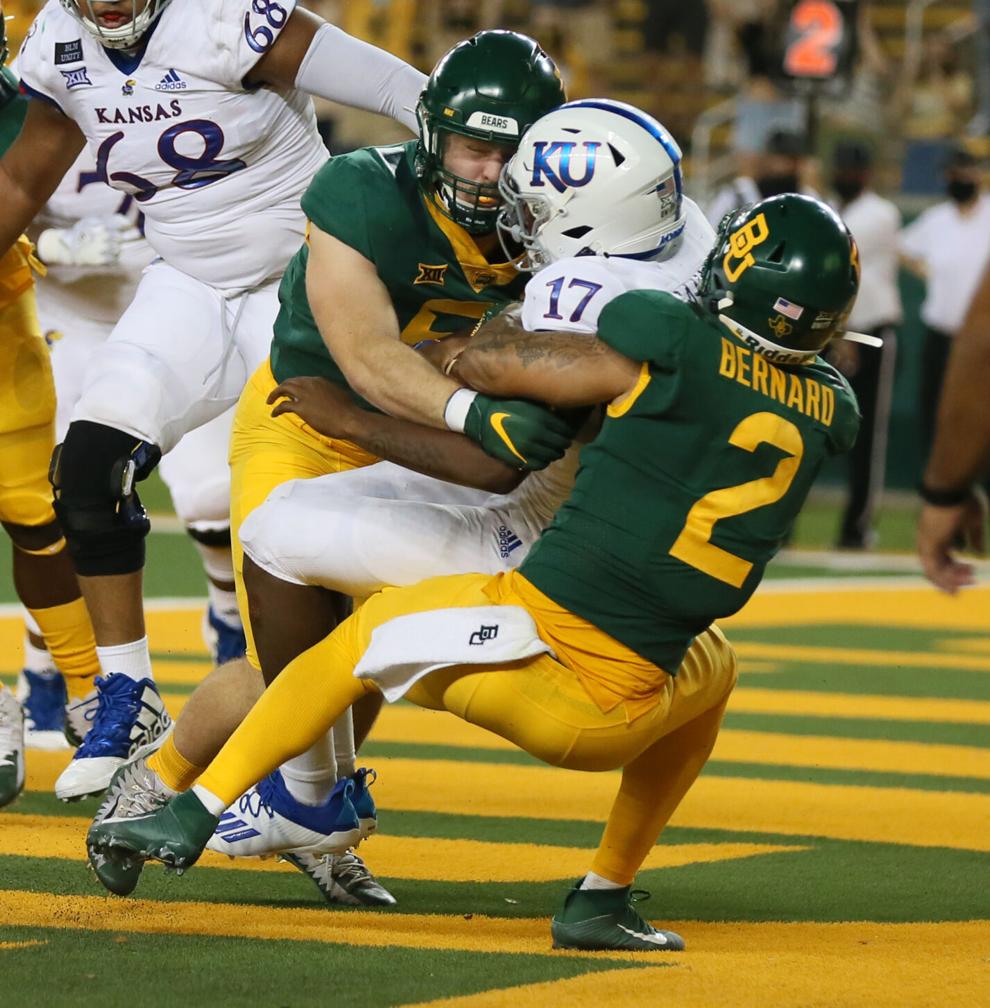 -- HIDE VERTICAL GALLERY ASSET TITLES (copy) -- (copy)
B74I0111.JPG
B74I0160.JPG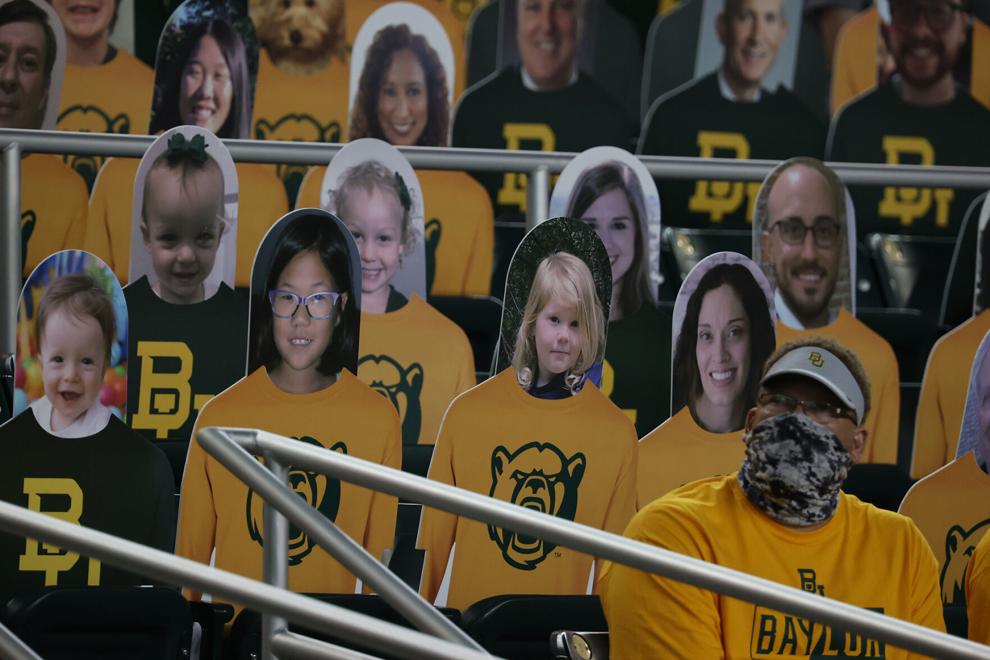 B74I0834.JPG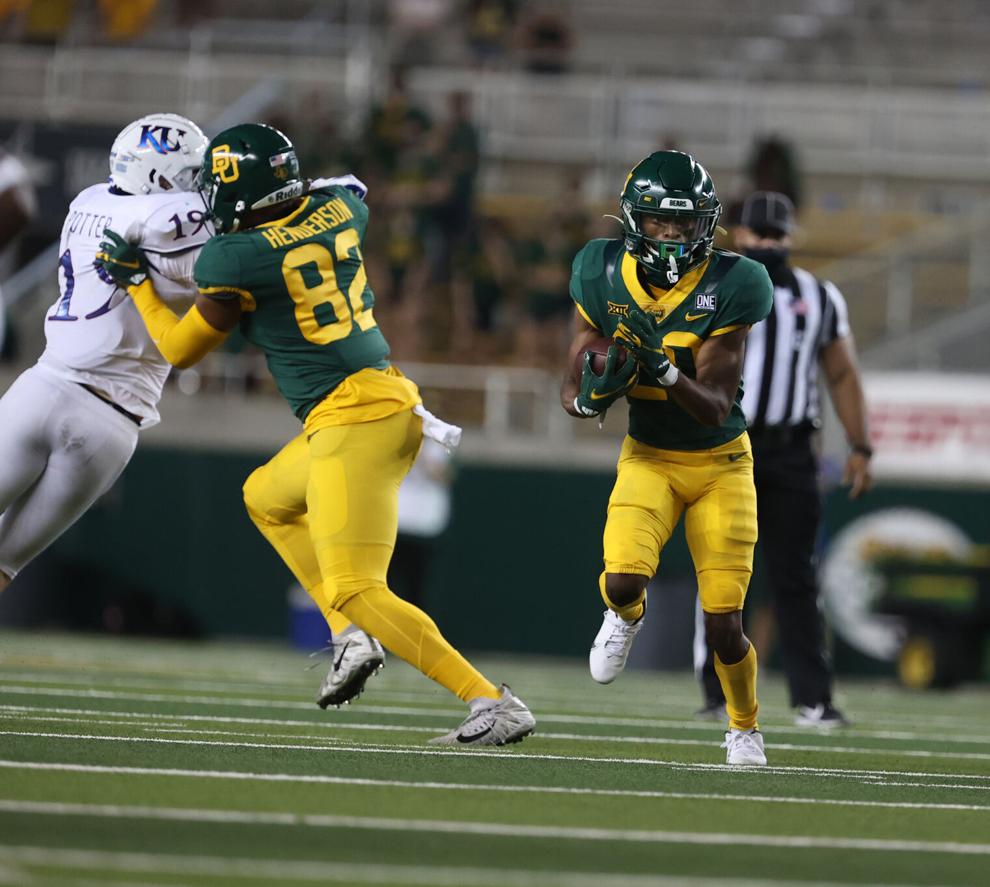 B74I0854.JPG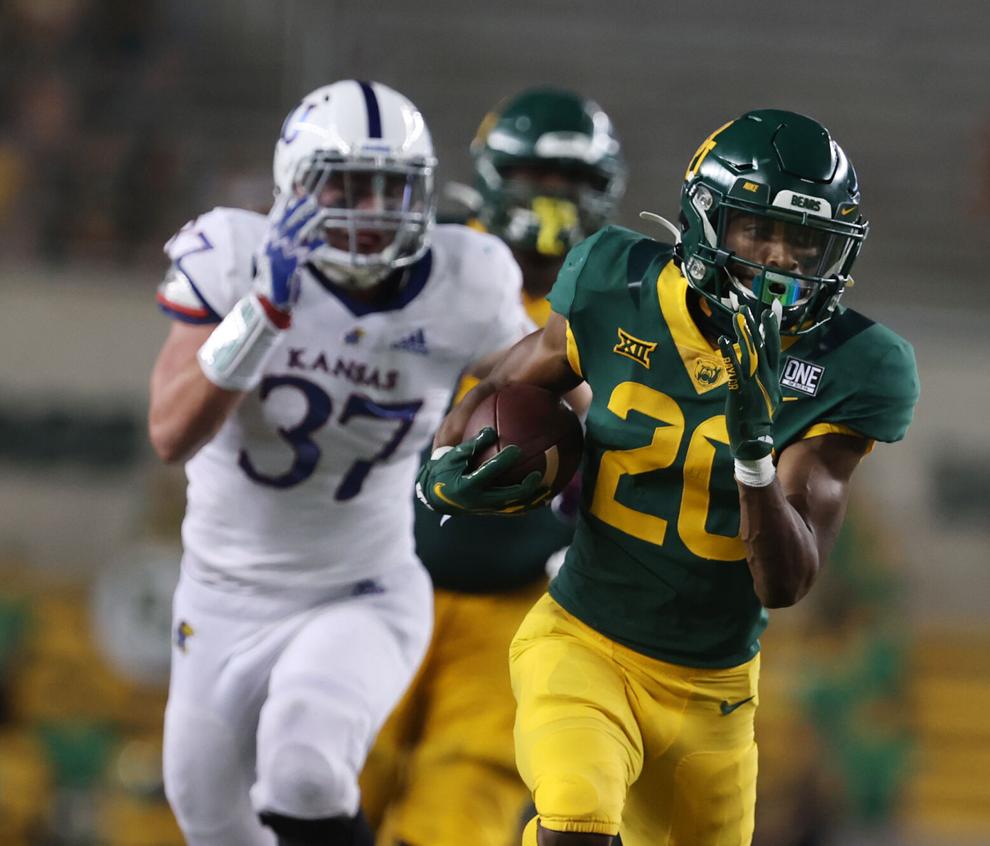 B74I0870.JPG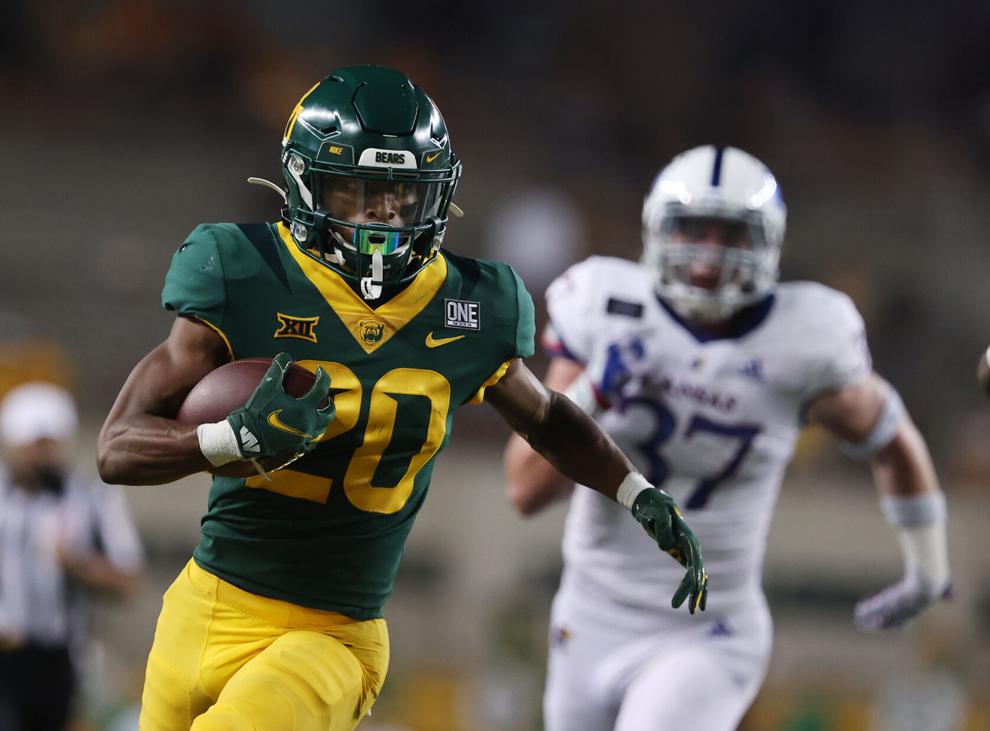 B74I0878.JPG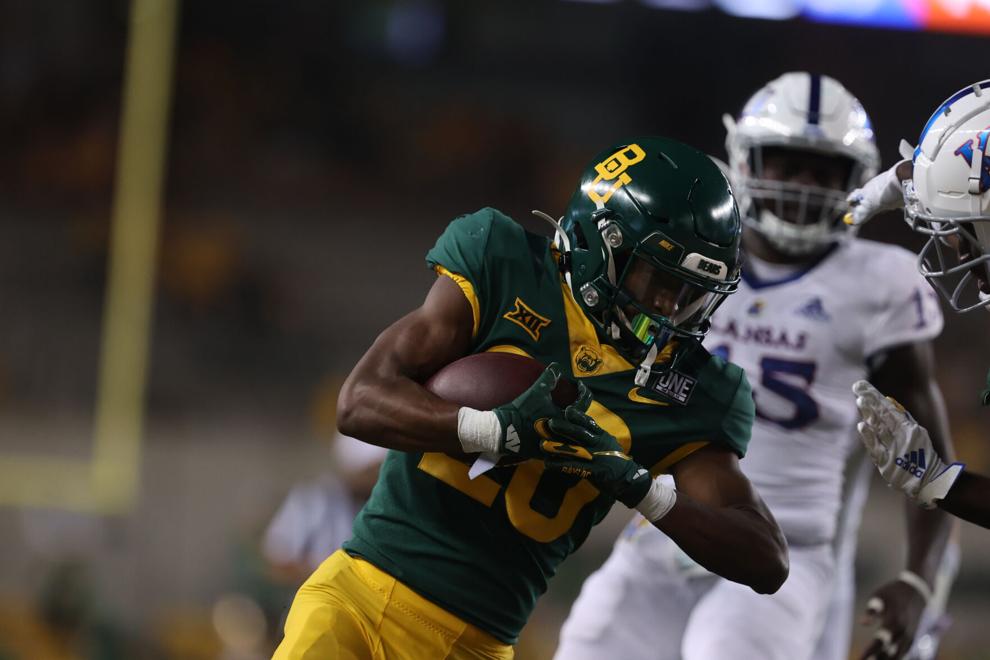 B74I7003.JPG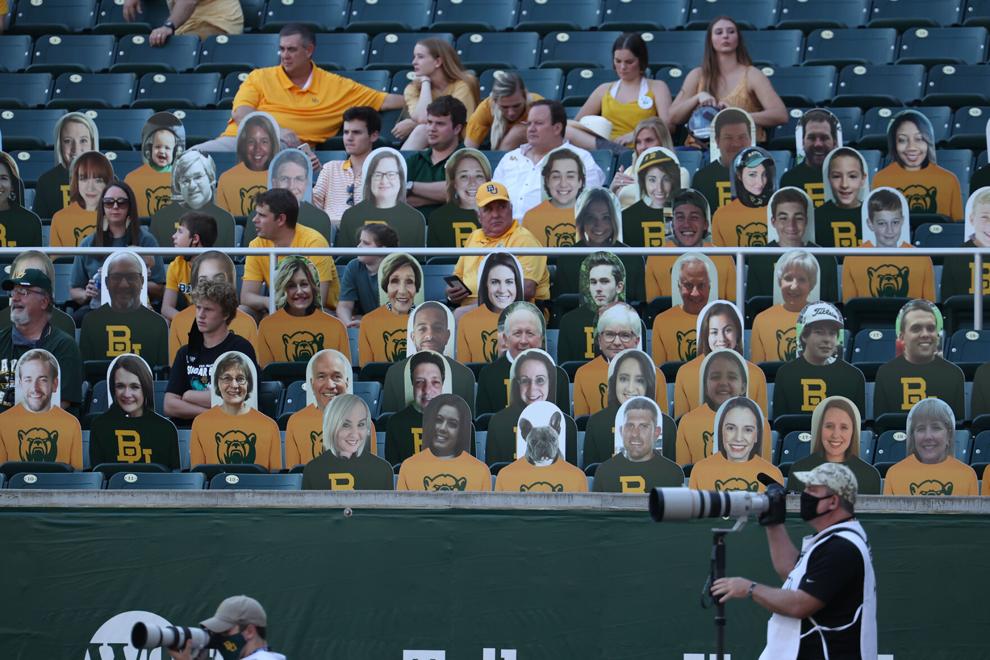 B74I7039.JPG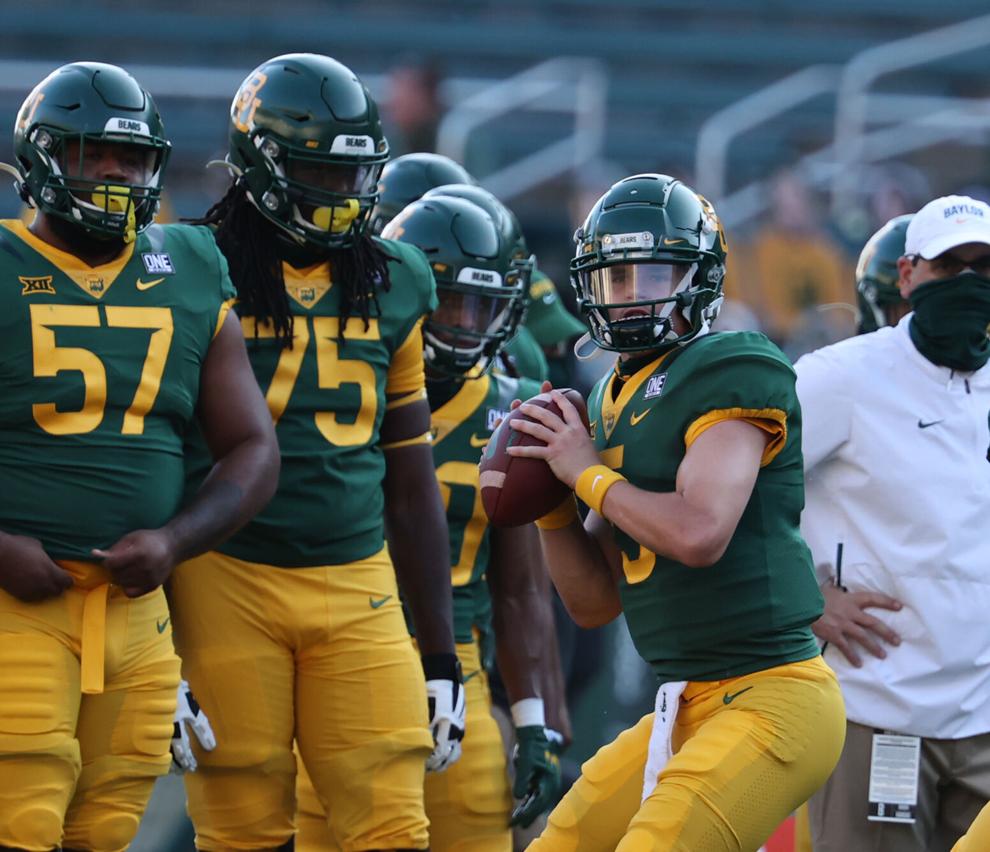 B74I7071.JPG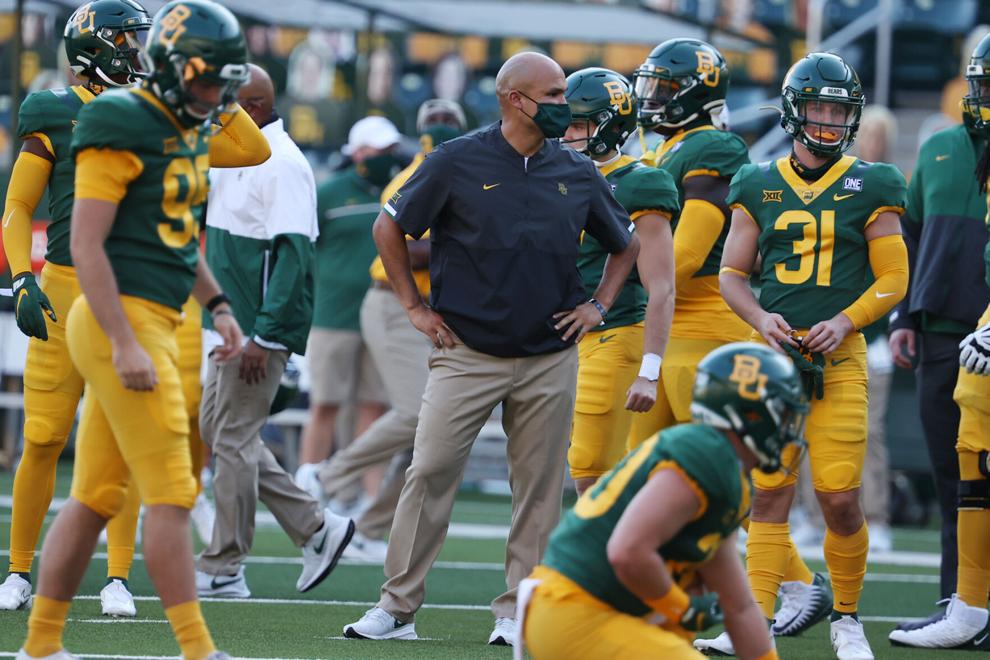 B74I7087.JPG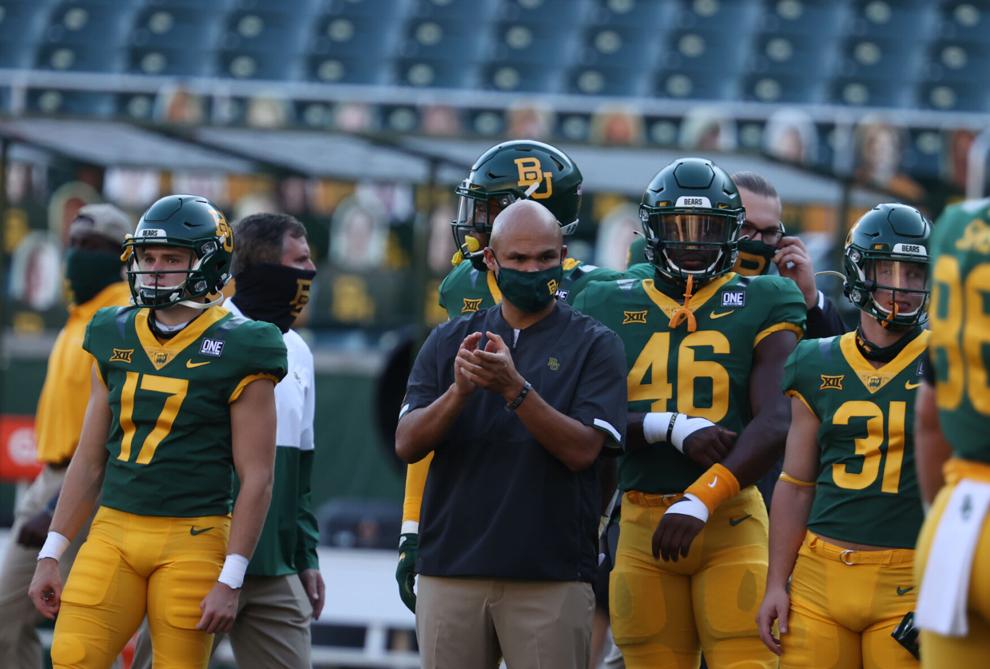 B74I7107.JPG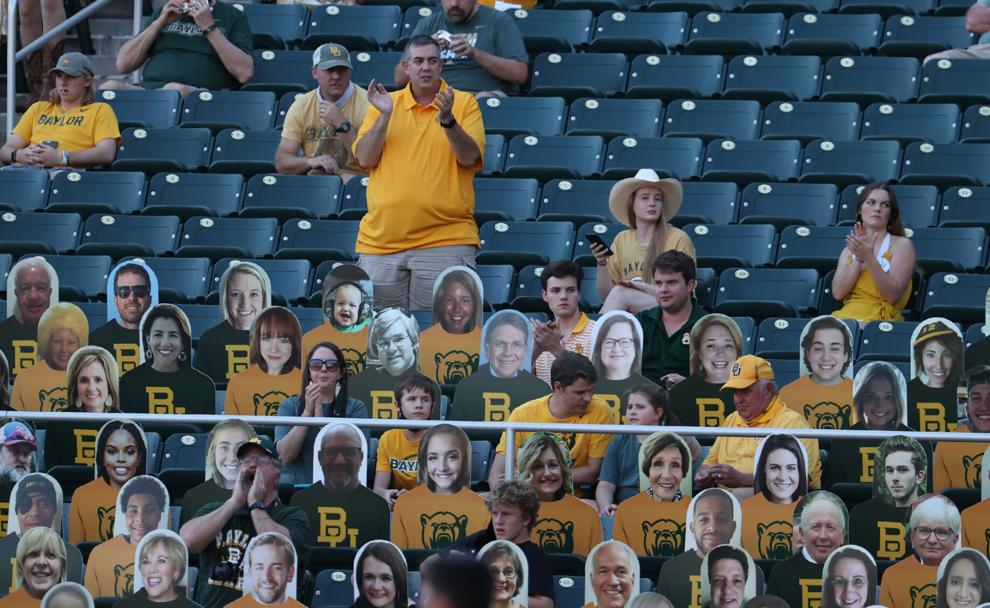 B74I7122.JPG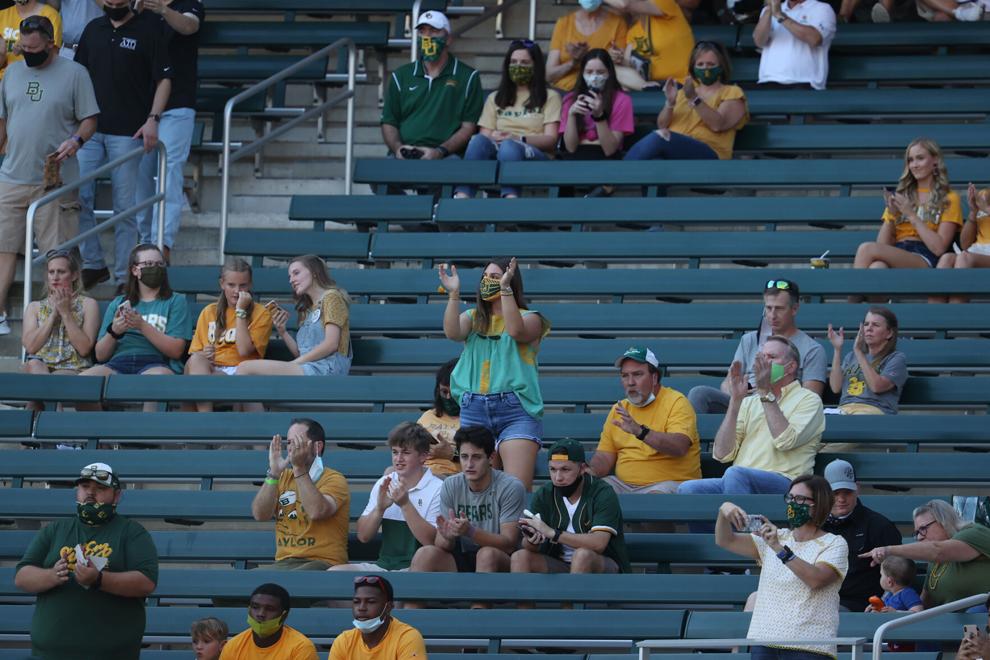 B74I7146.JPG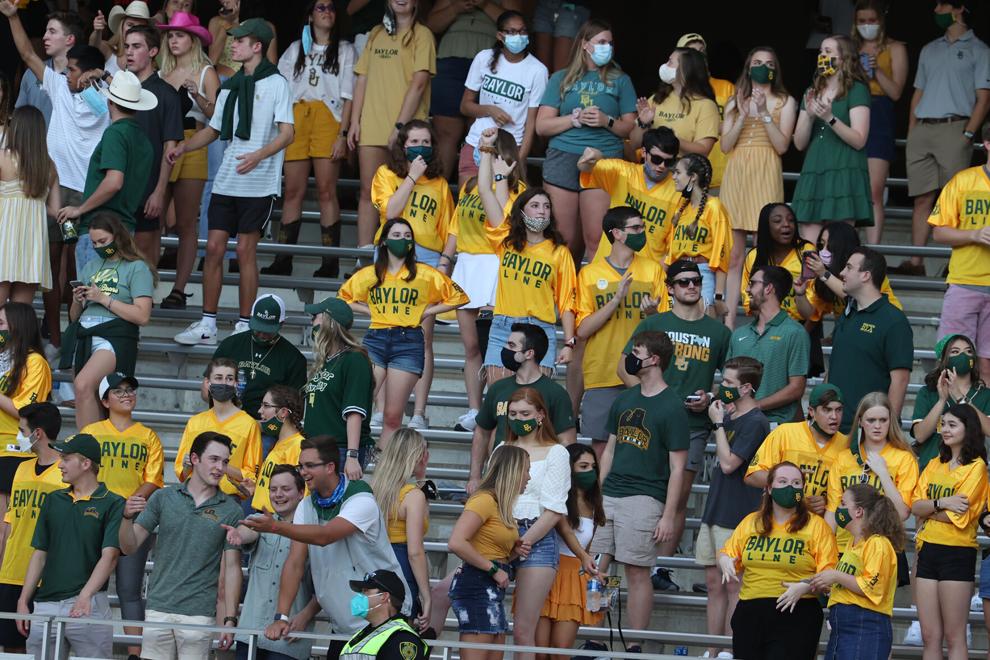 B74I7197.JPG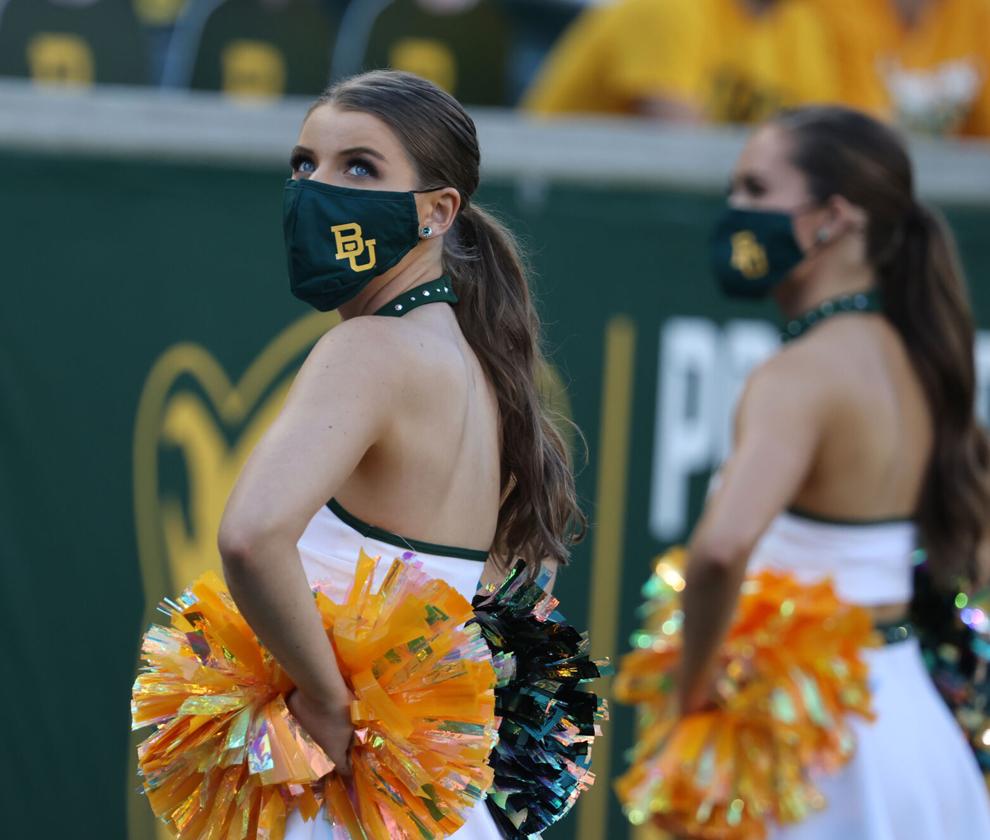 B74I7220.JPG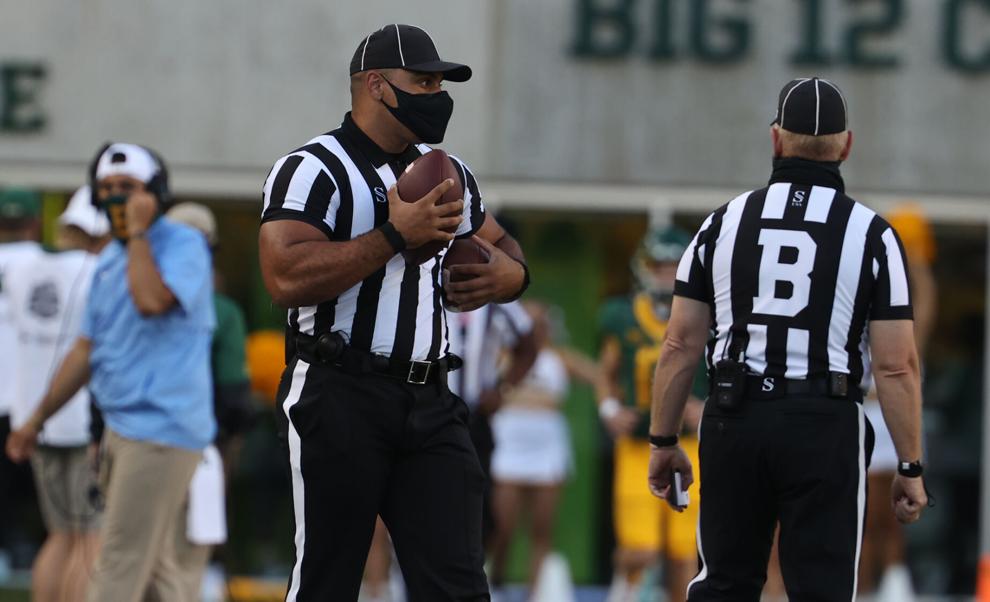 B74I7249.JPG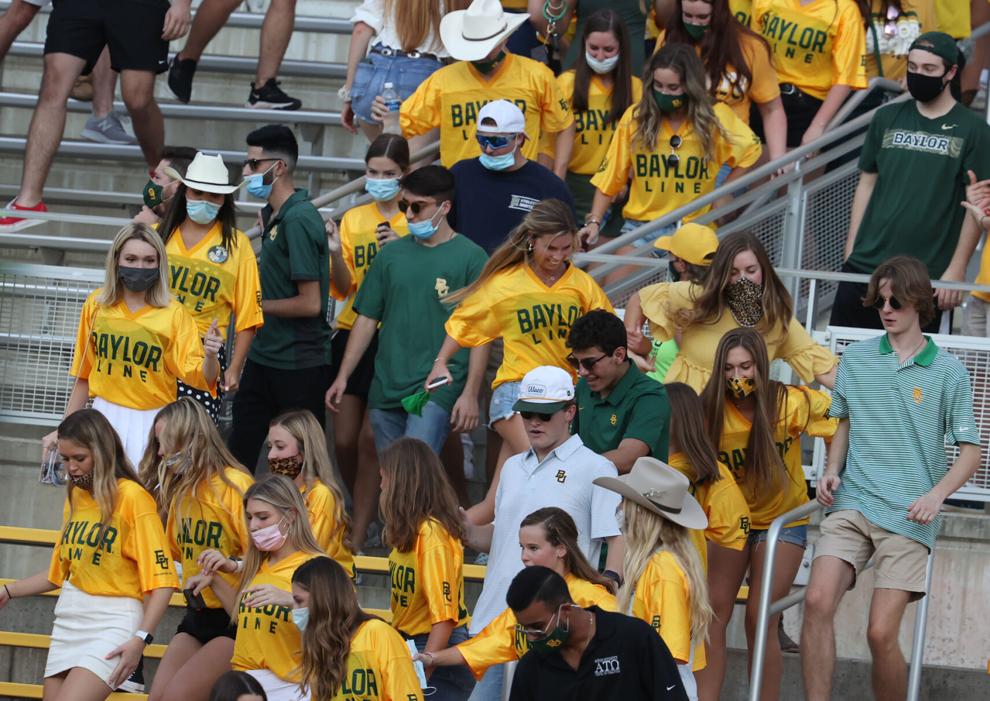 B74I7282.JPG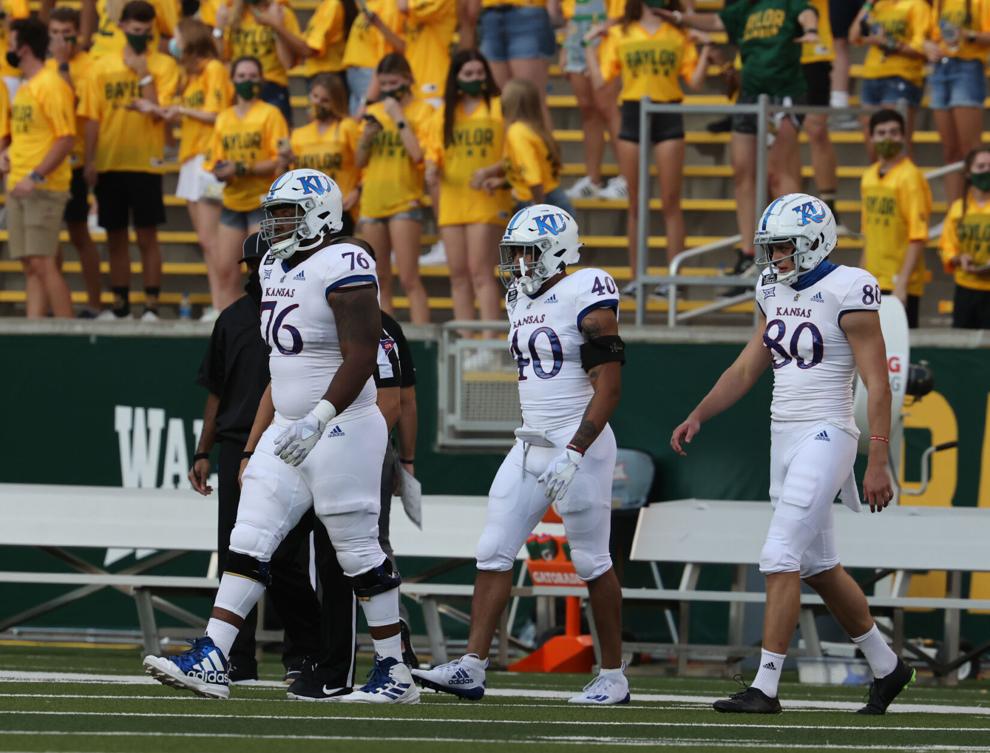 B74I7297.JPG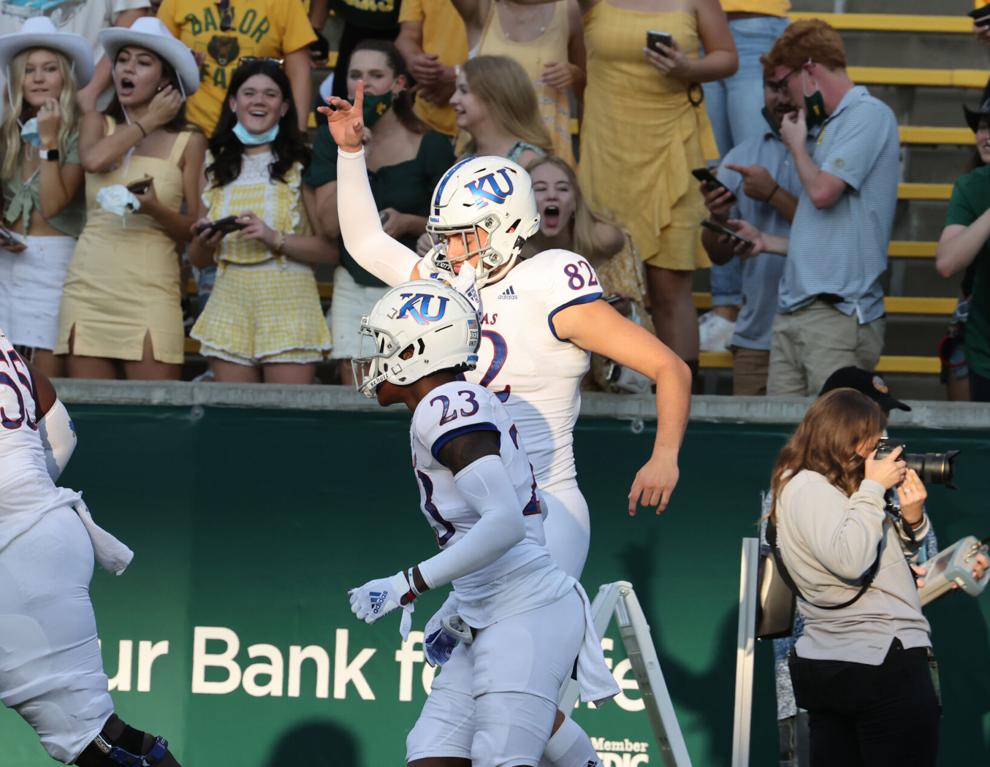 B74I7311.JPG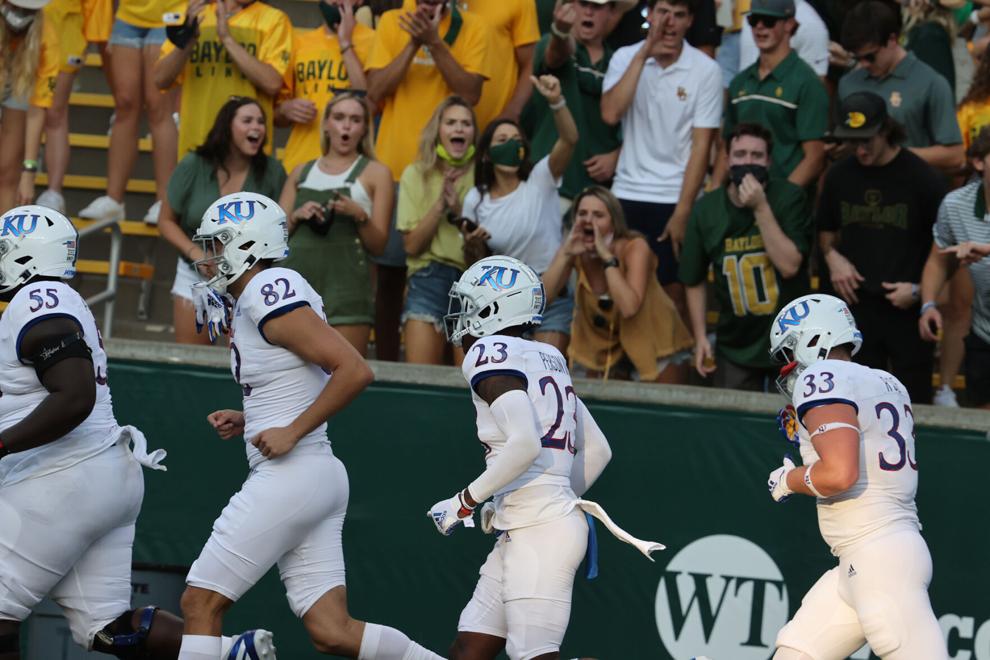 B74I7347.JPG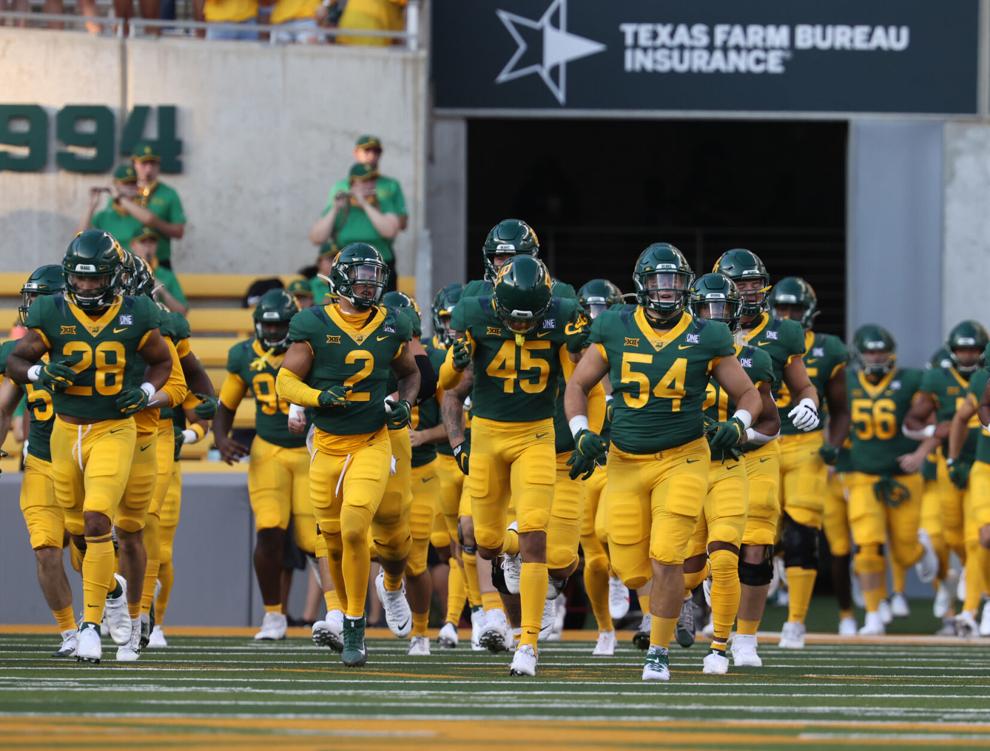 B74I7371.JPG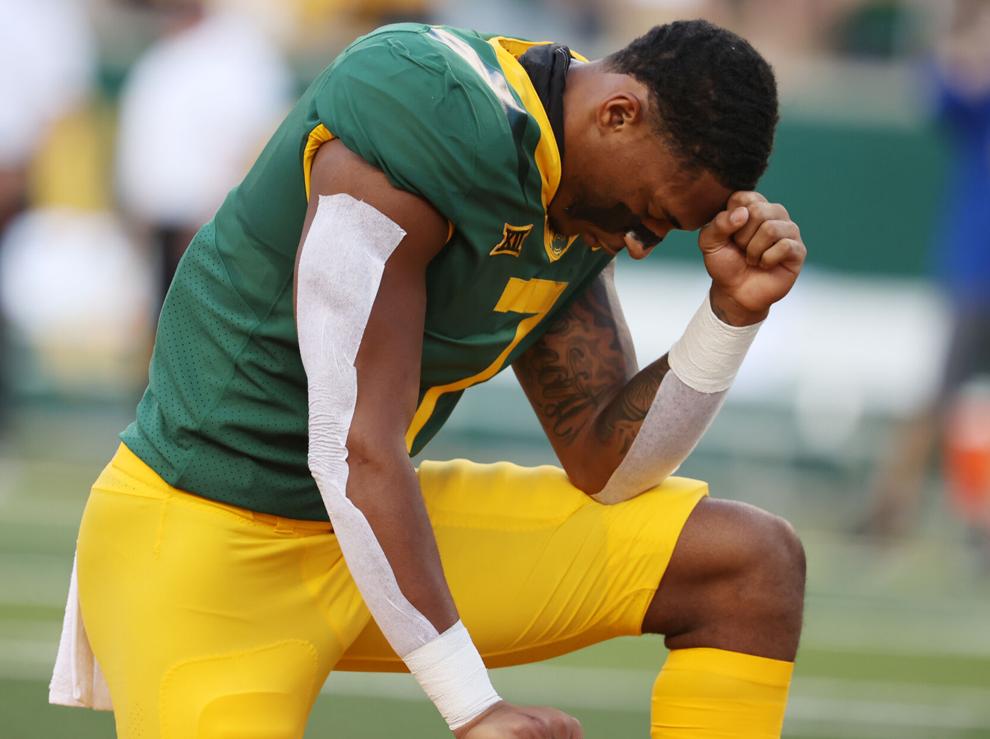 B74I7412.JPG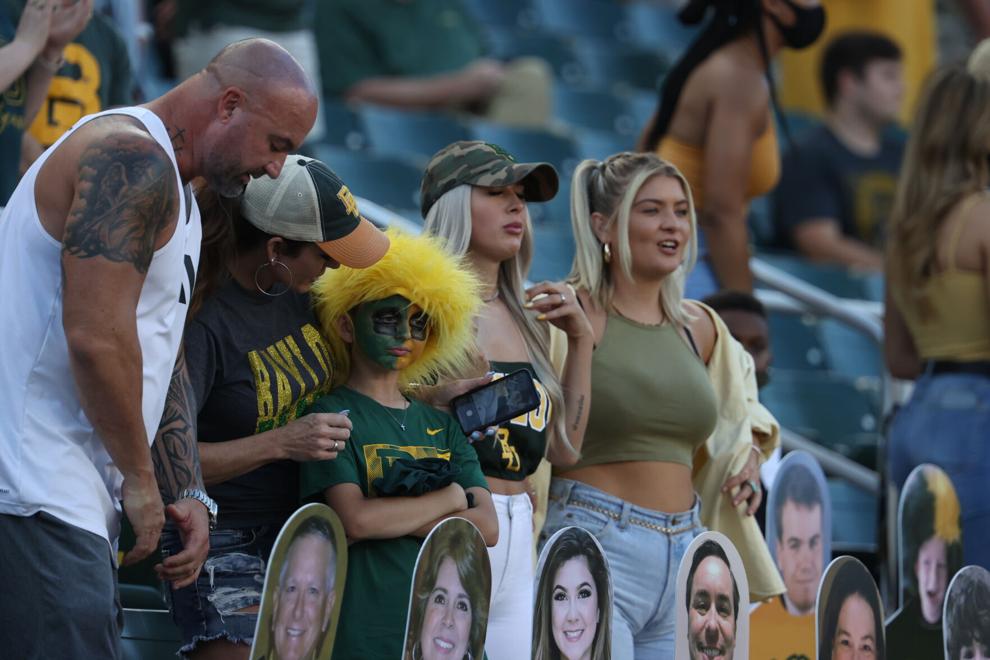 B74I7475.JPG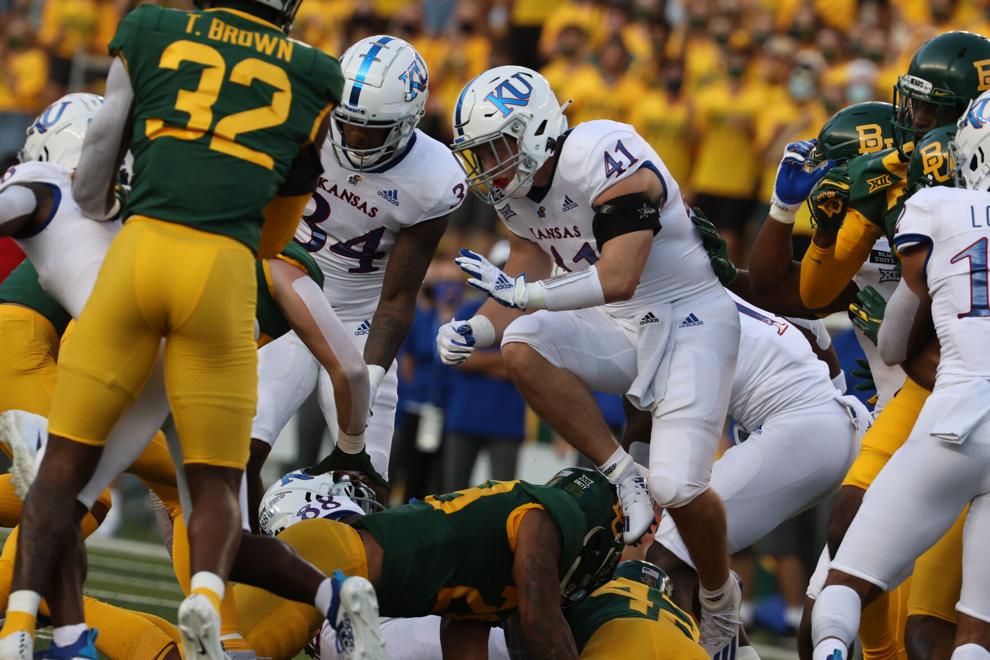 B74I7487.JPG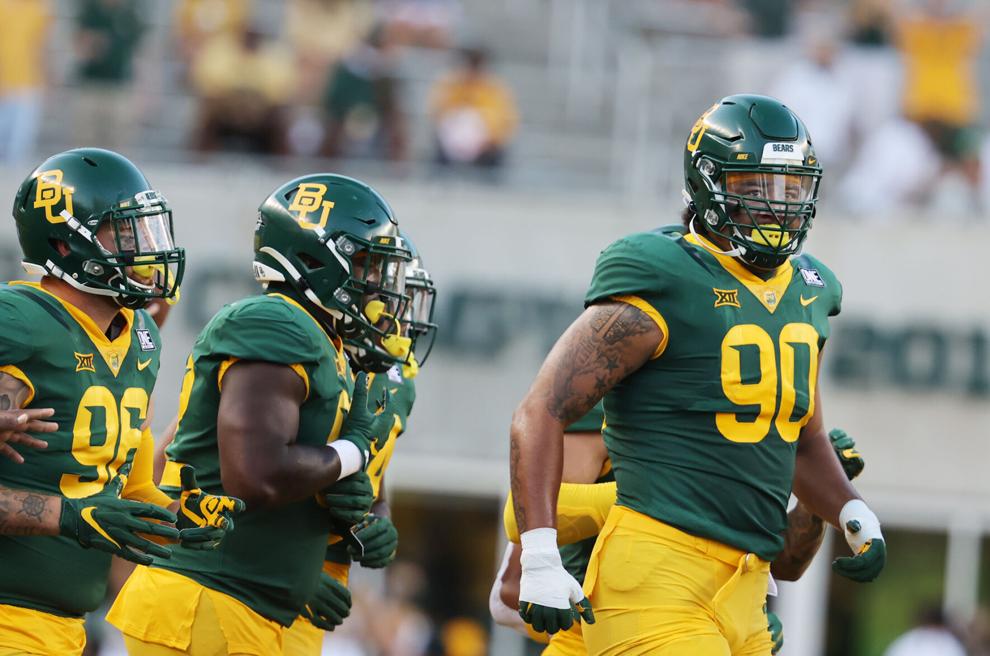 B74I7505.JPG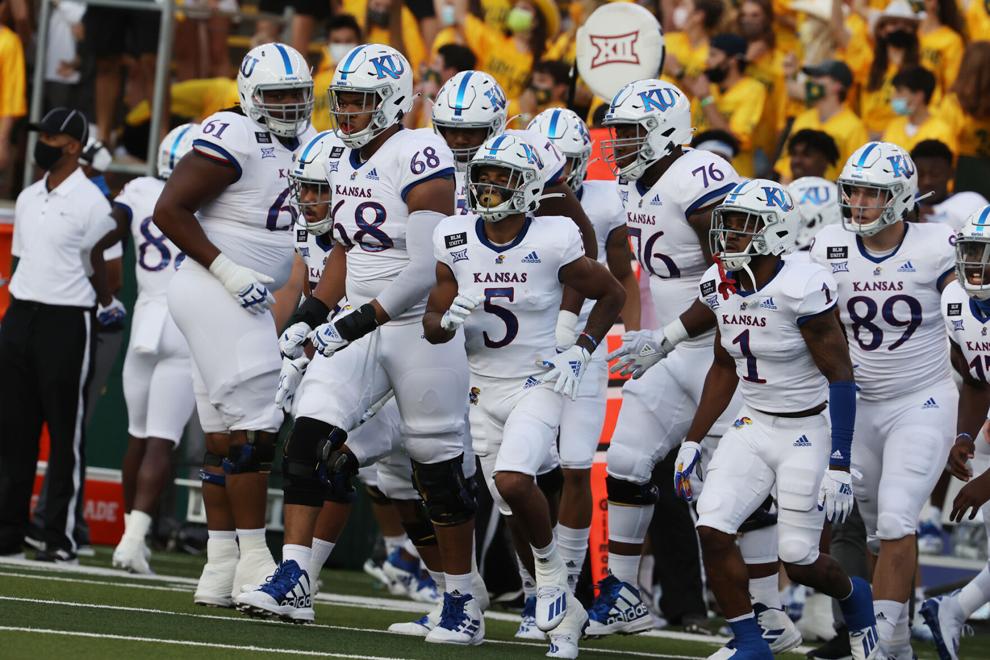 B74I7556.JPG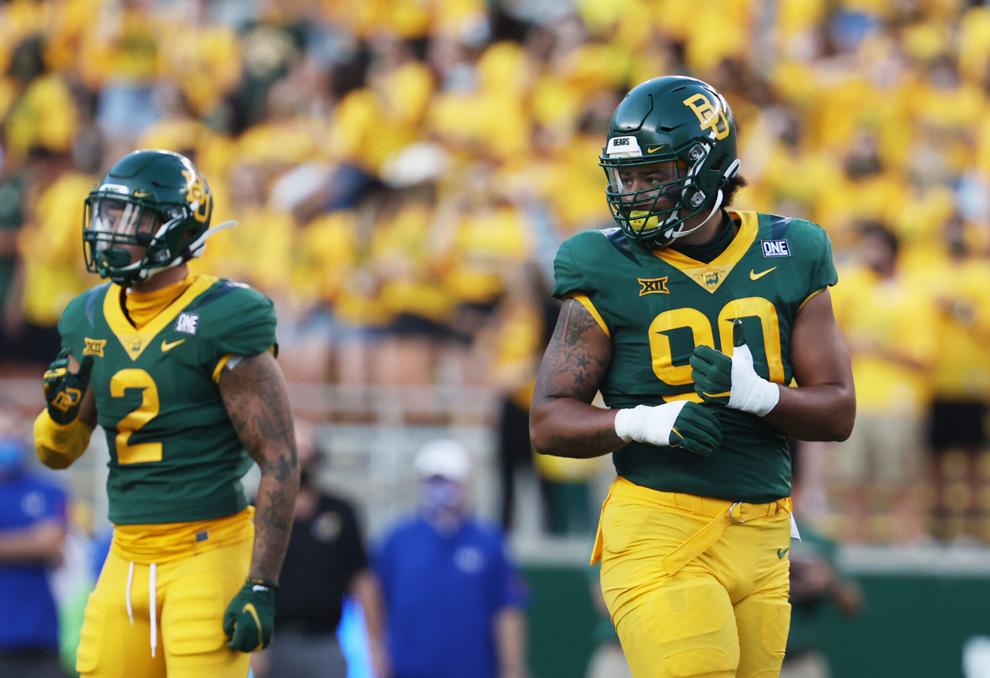 B74I7598.JPG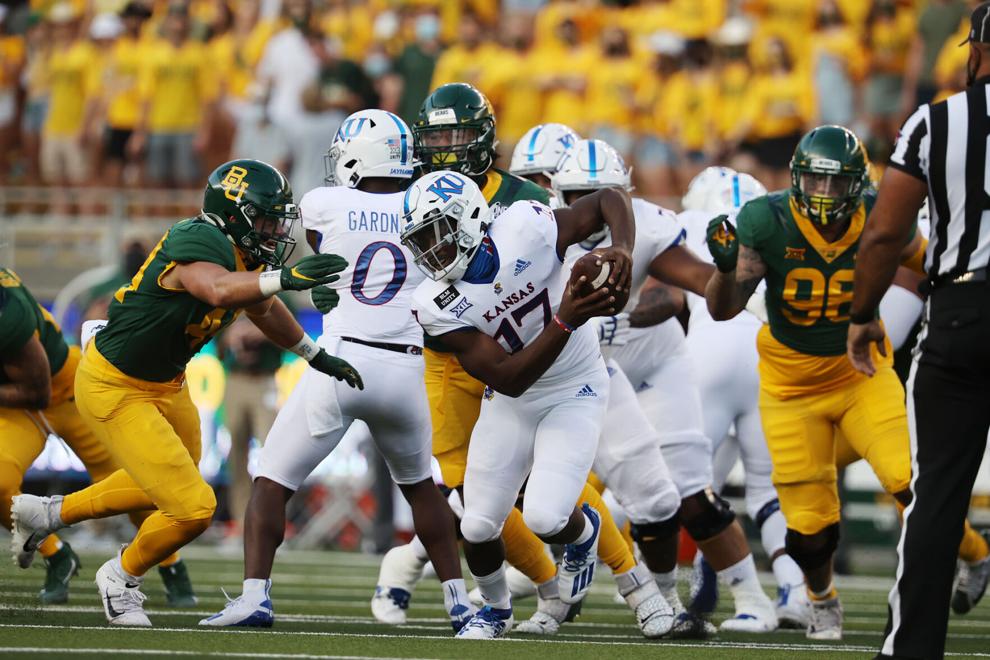 B74I7604.JPG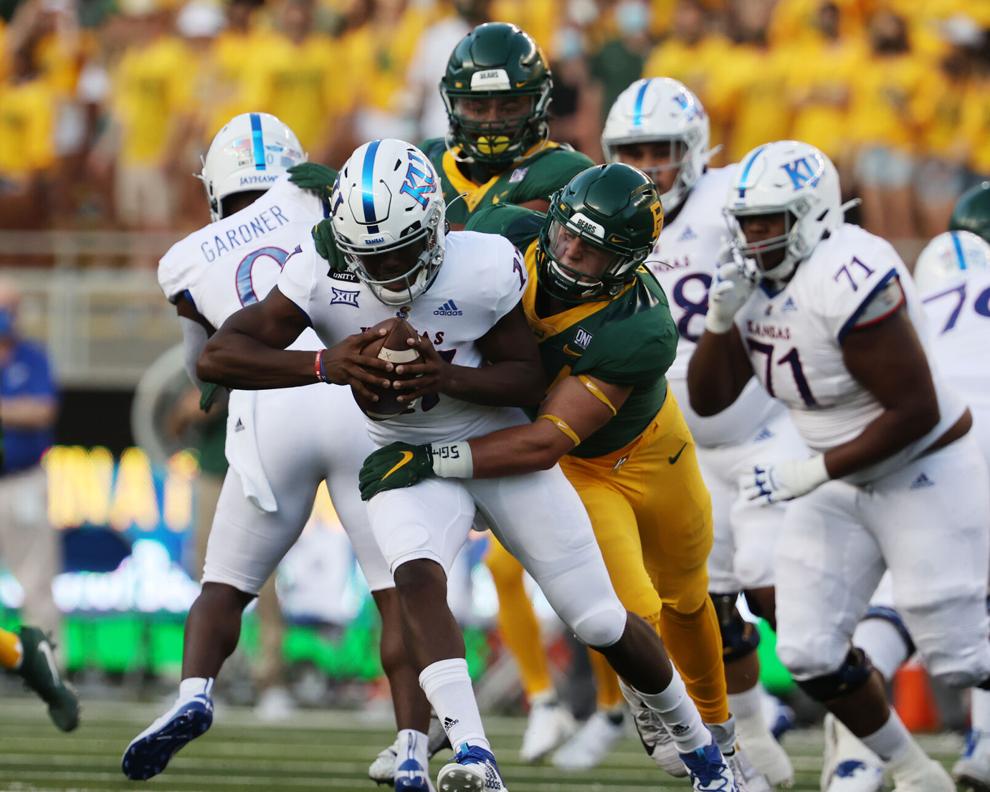 B74I7612.JPG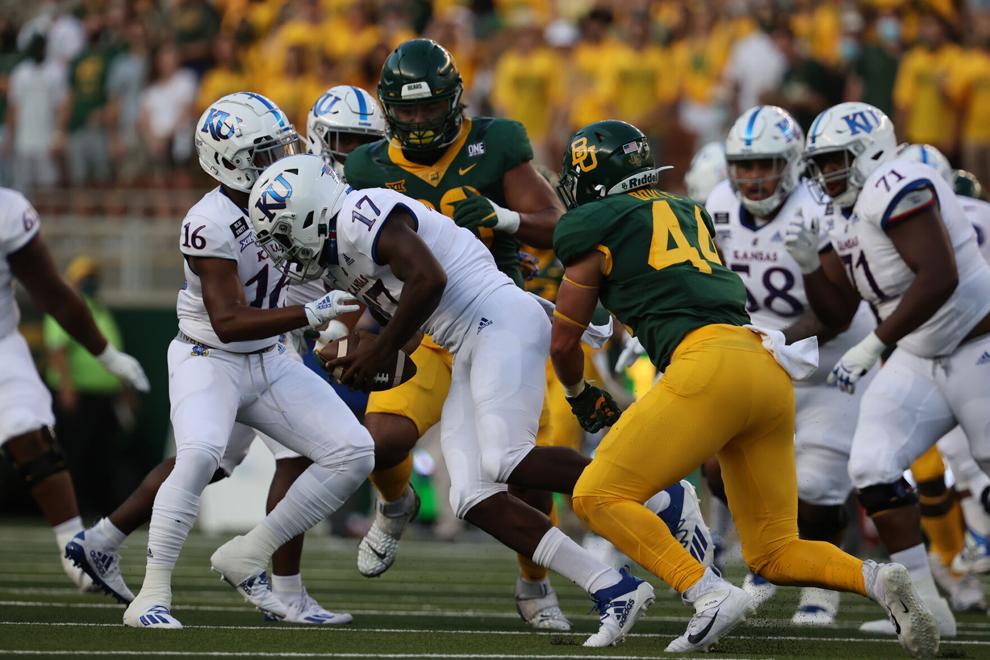 B74I7625.JPG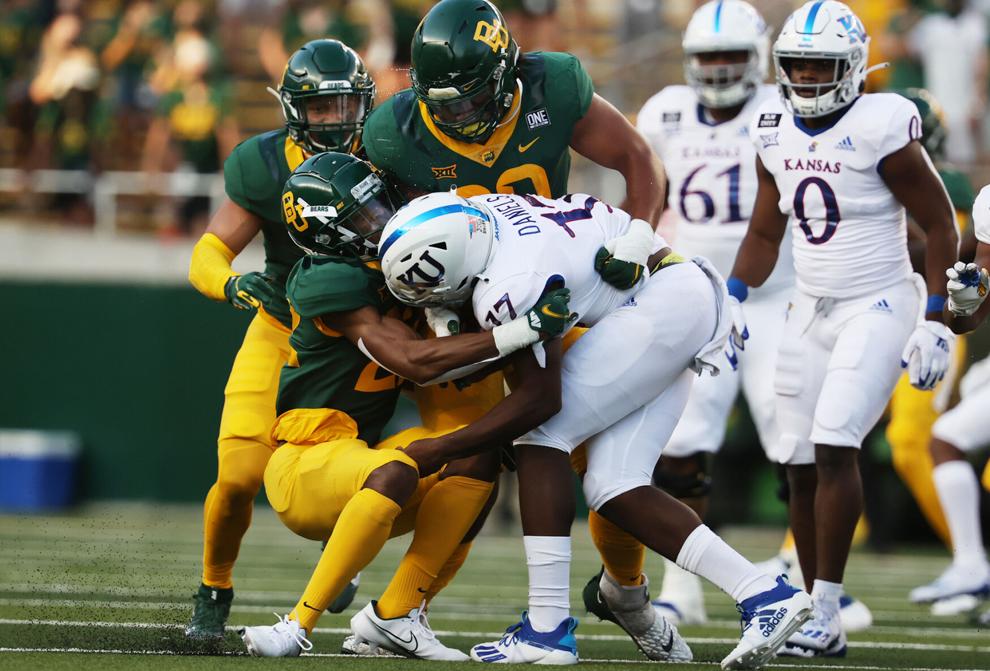 B74I7812.JPG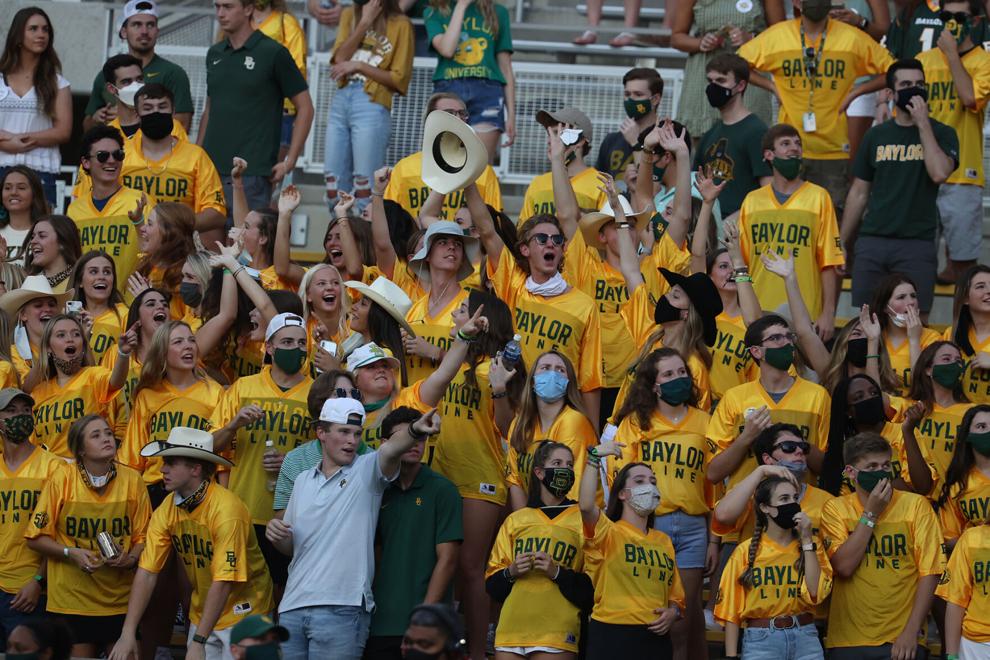 B74I7841.JPG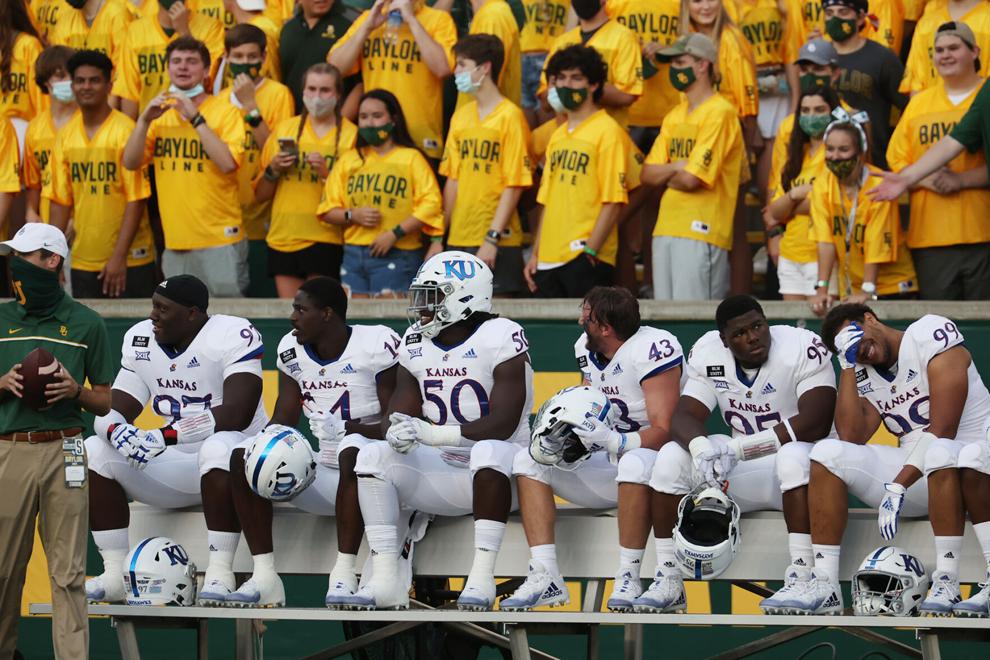 B74I7924.JPG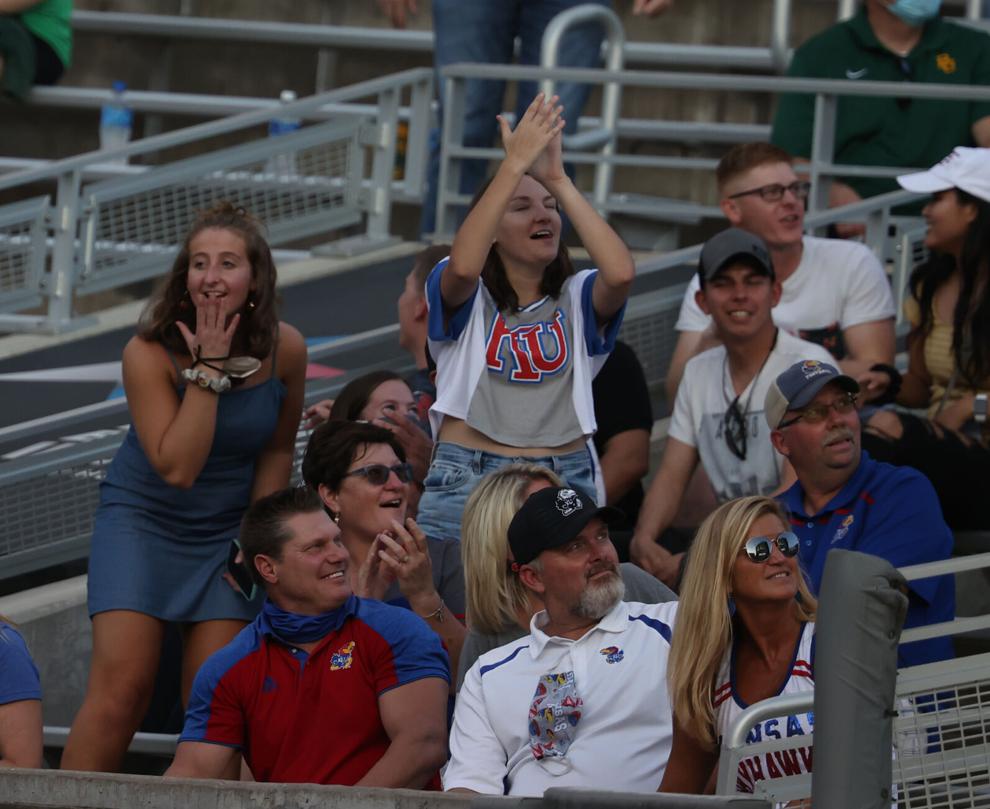 B74I8031.JPG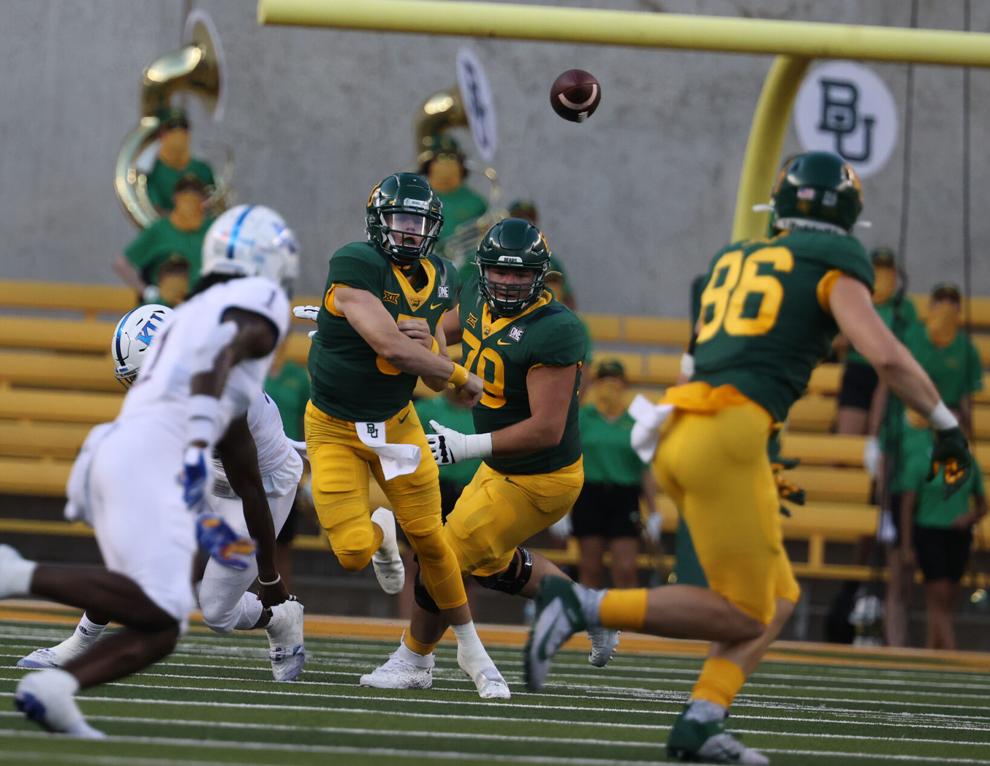 B74I8115.JPG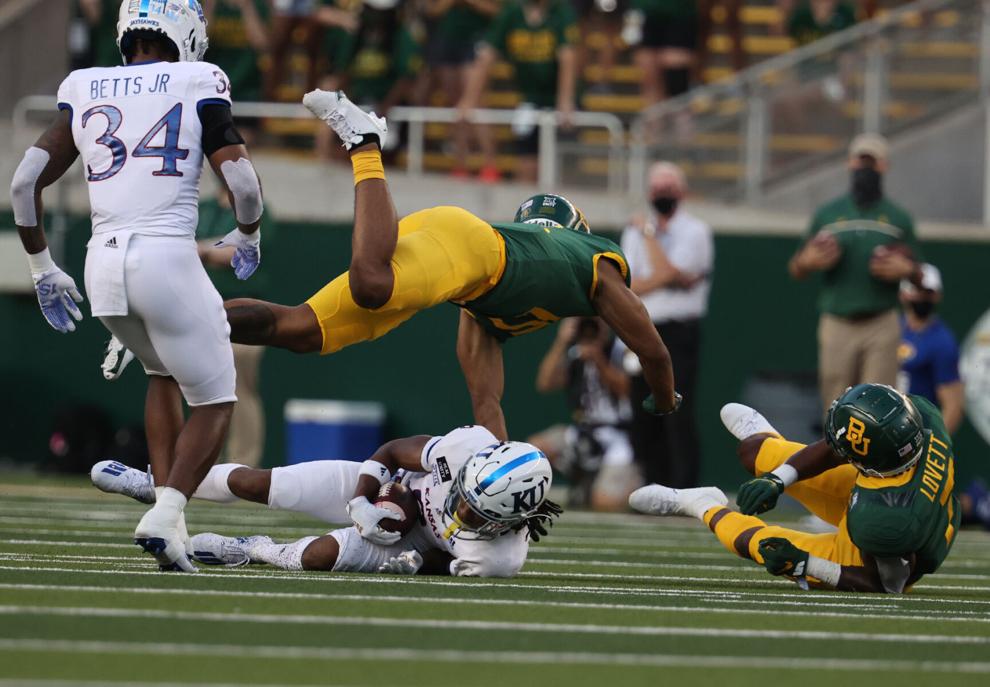 B74I8282.JPG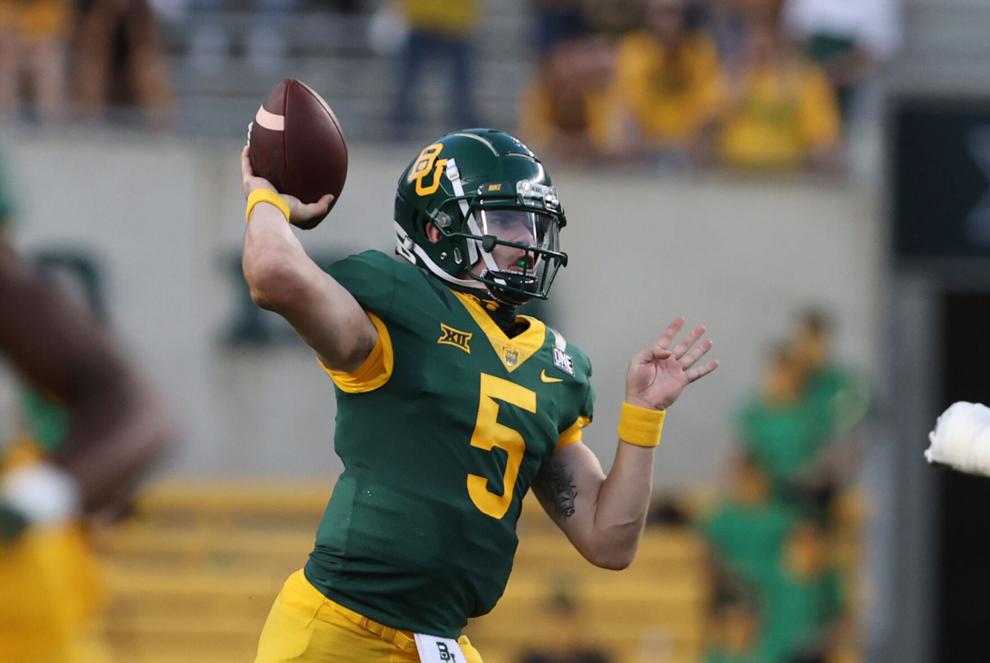 B74I8333.JPG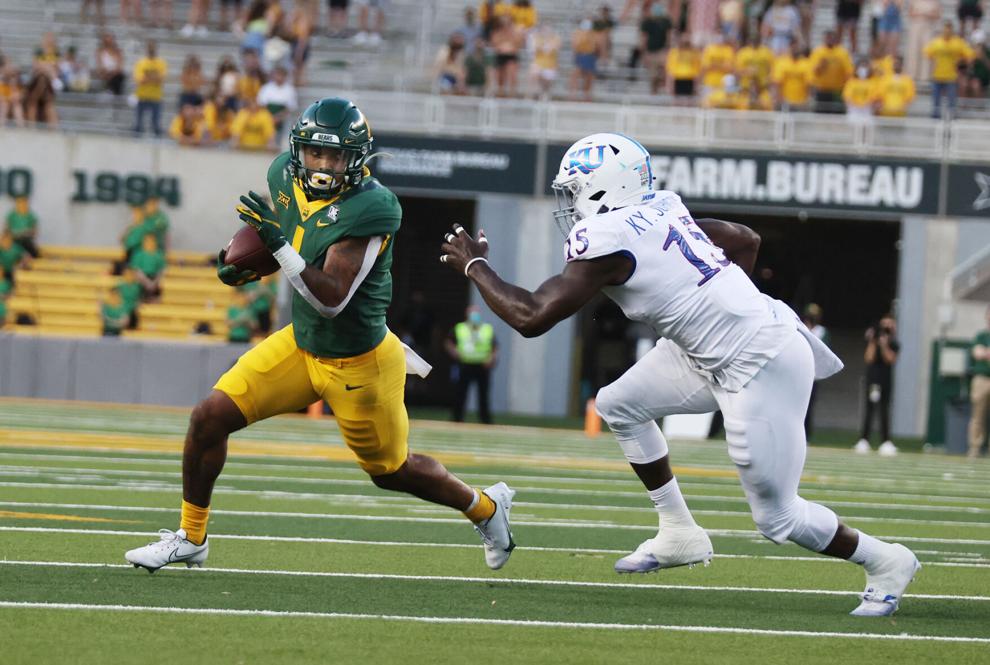 B74I8347.JPG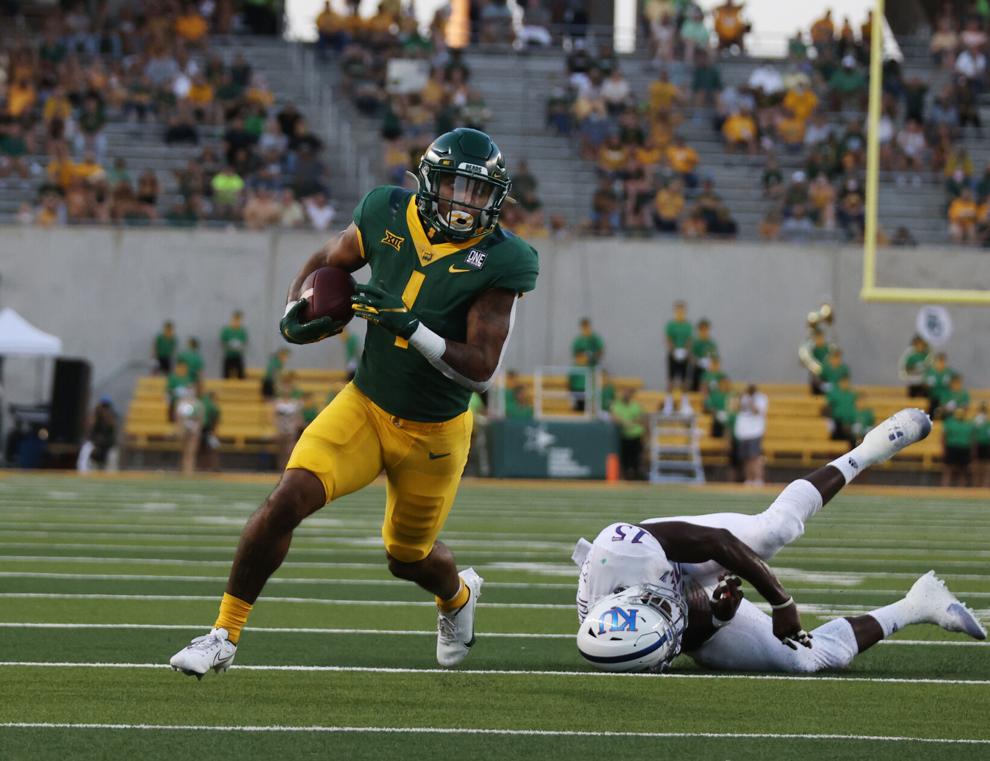 B74I8395.JPG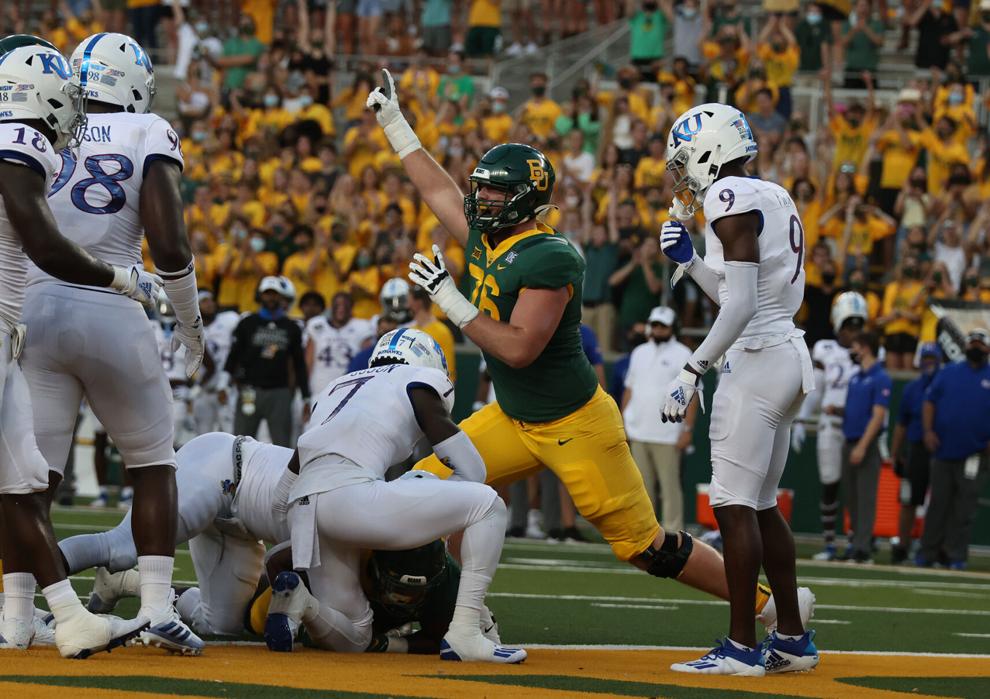 B74I8474.JPG
B74I8904.JPG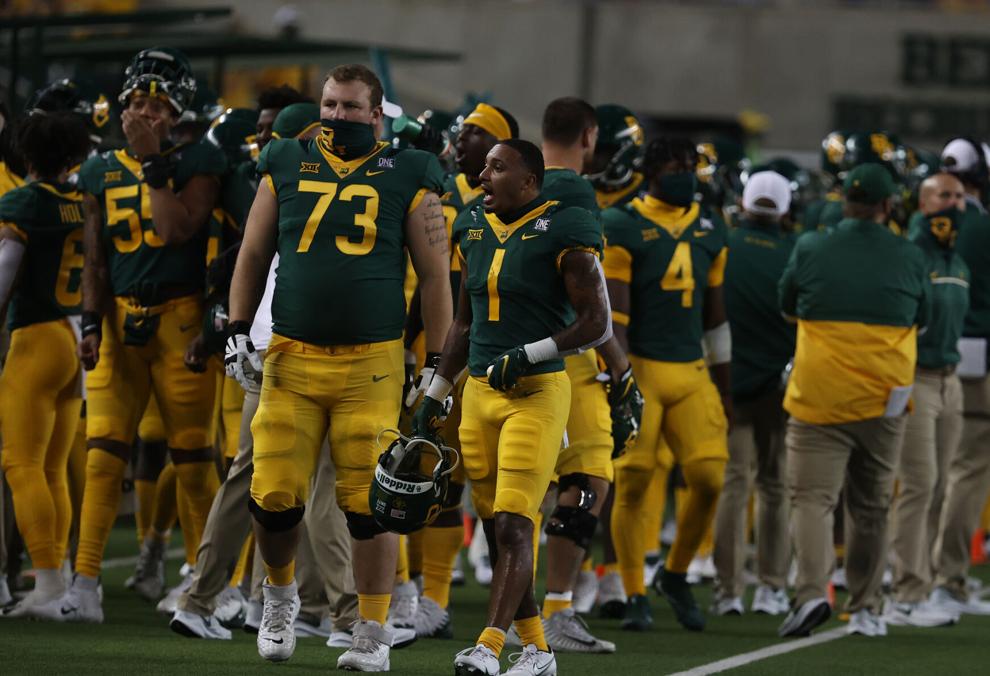 B74I8981.JPG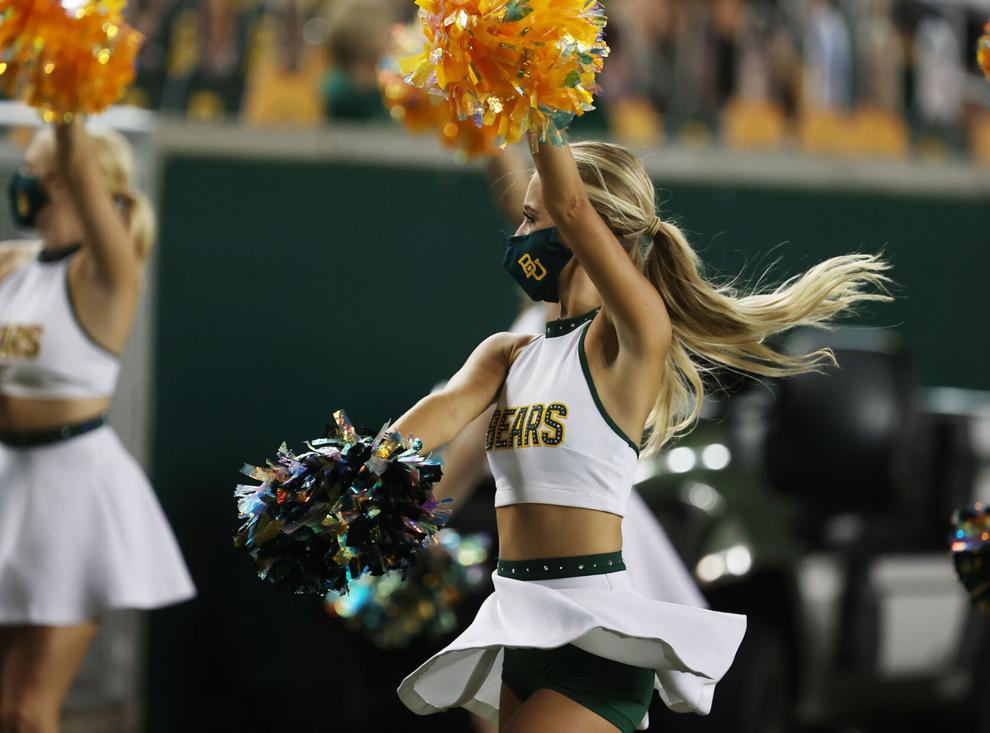 B74I9163.JPG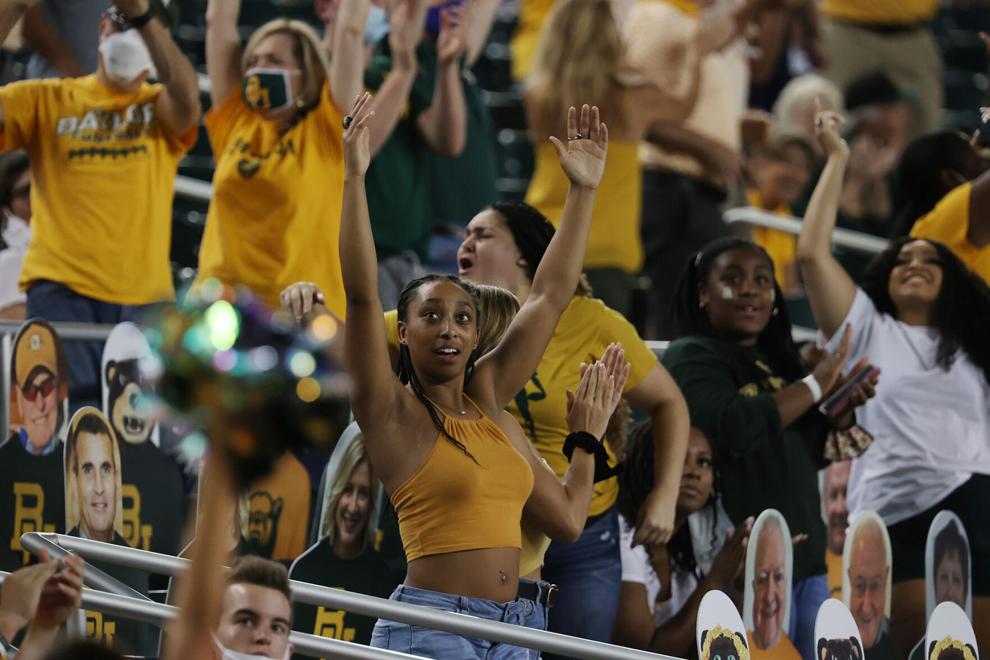 B74I9186.JPG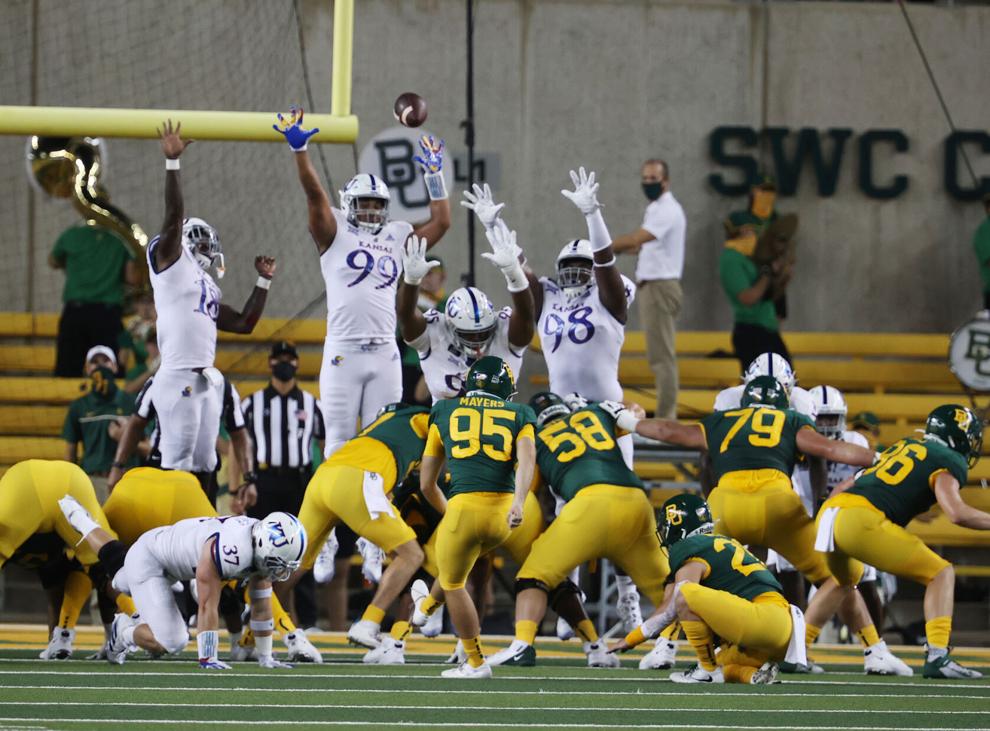 B74I9201.JPG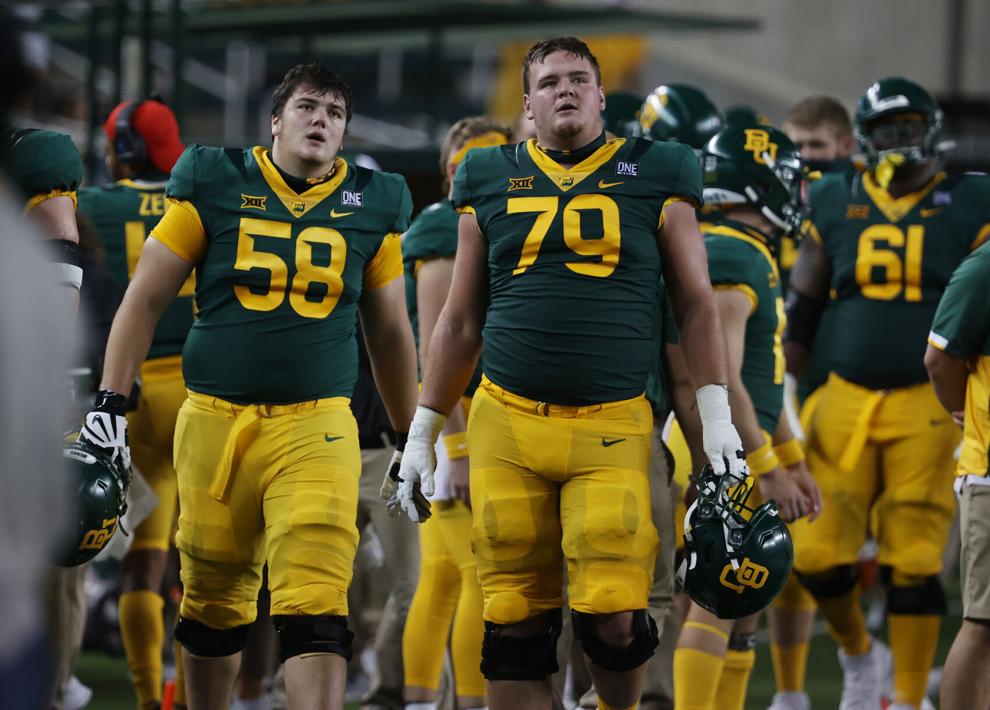 B74I9249.JPG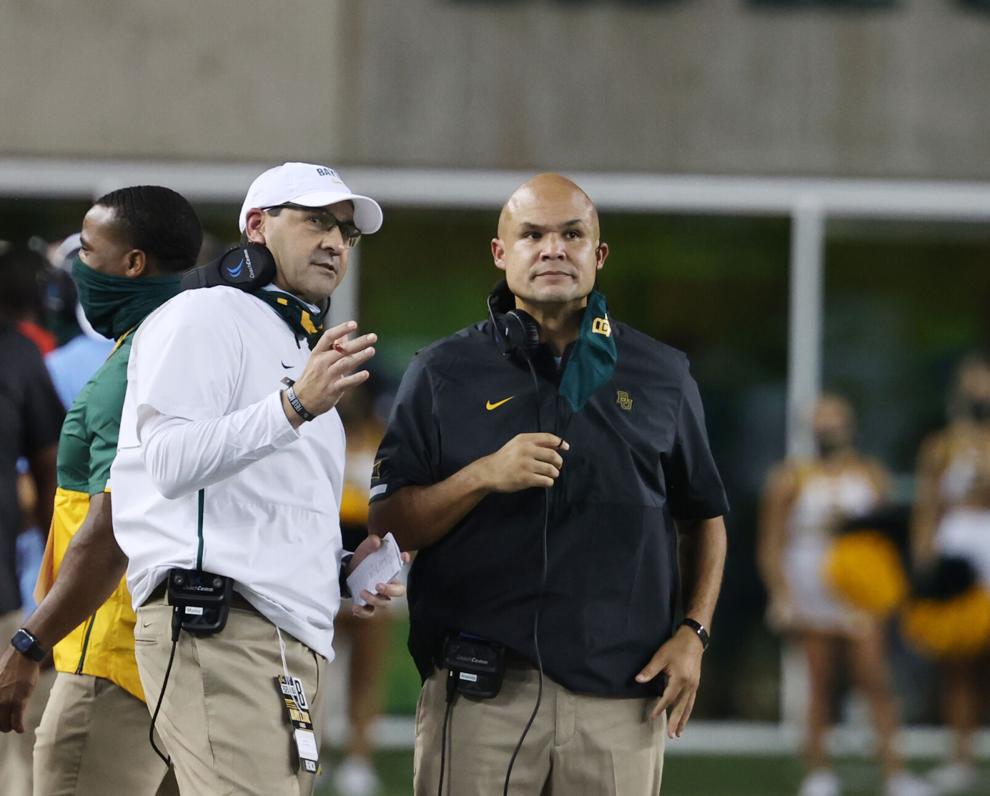 B74I9272.JPG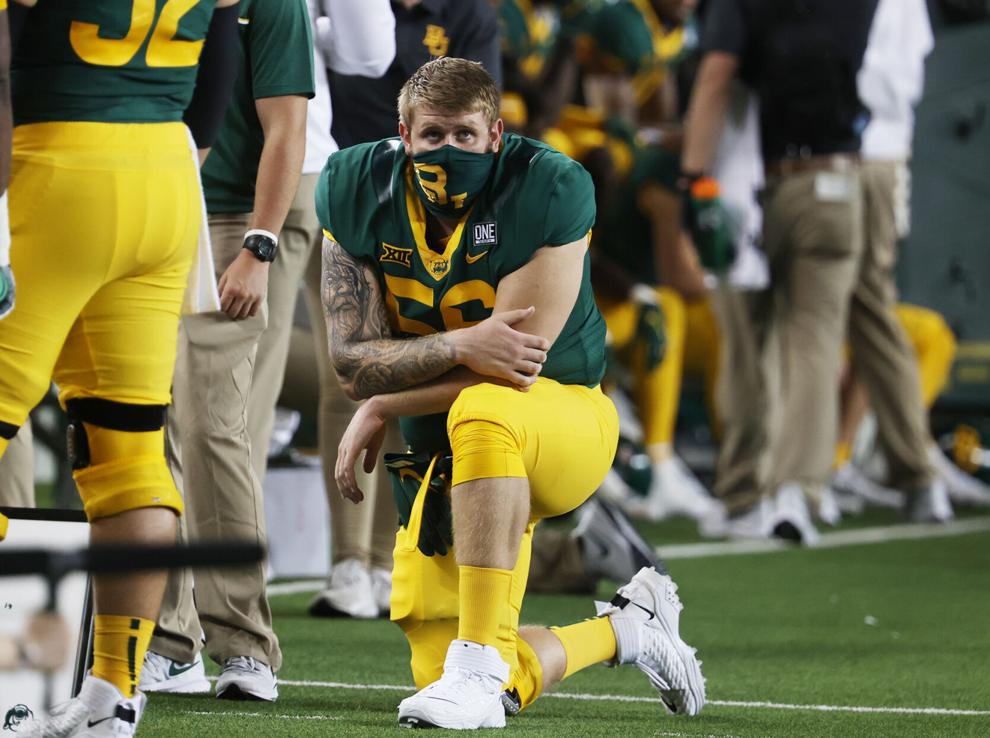 B74I9296.JPG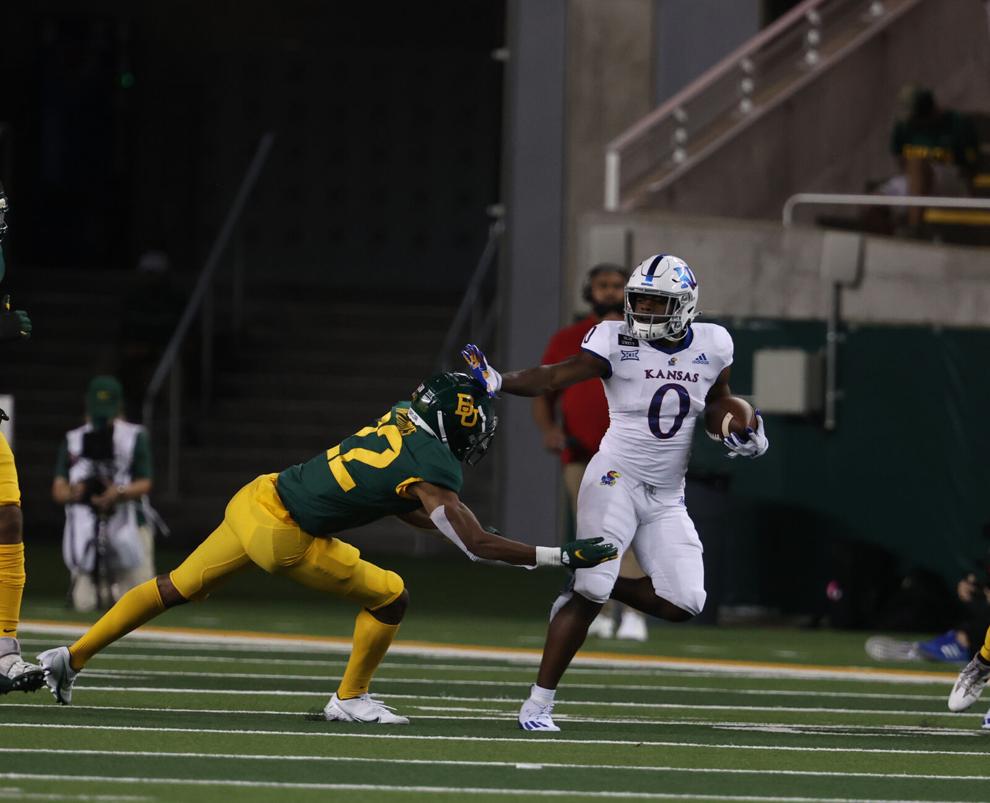 B74I9378.JPG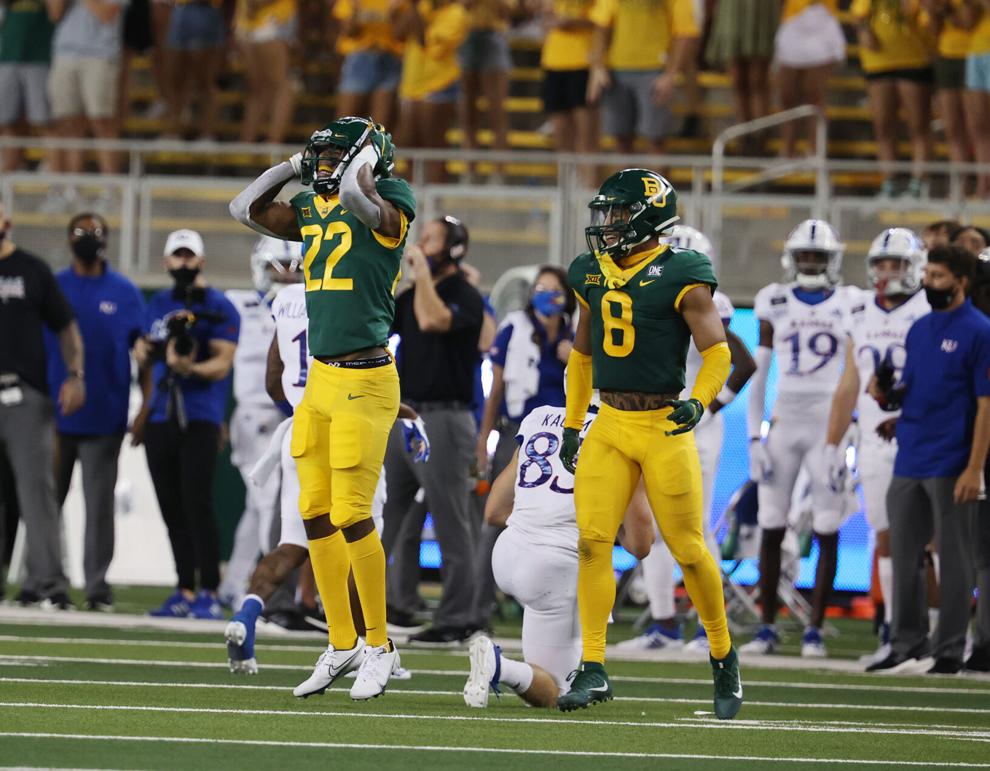 B74I9431.JPG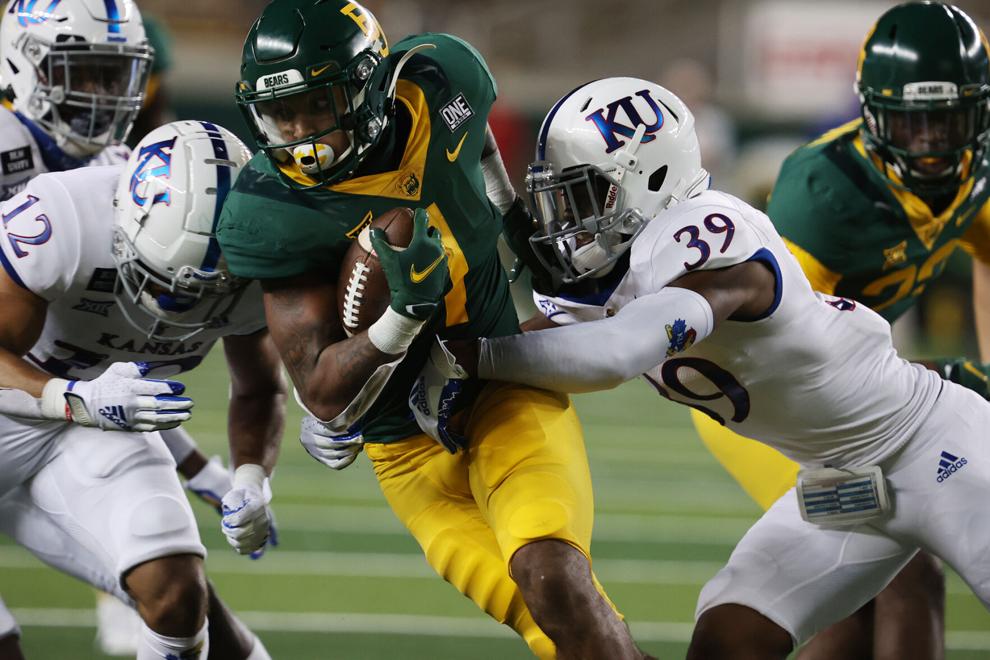 B74I9736.JPG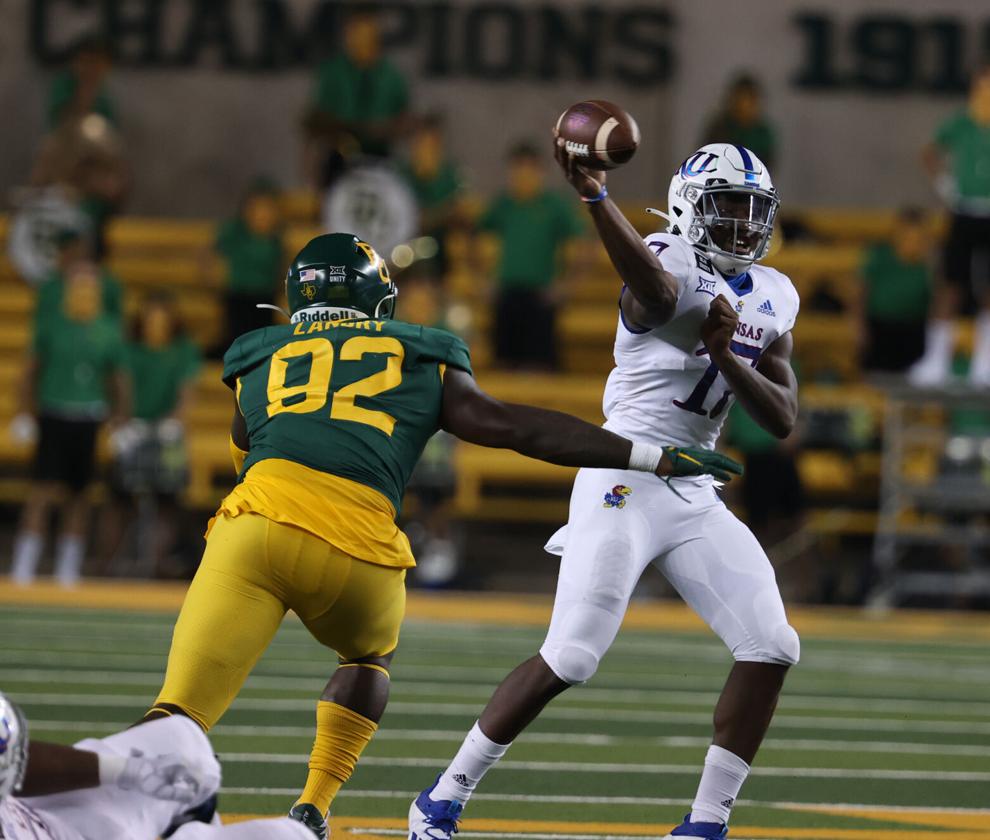 B74I9912.JPG