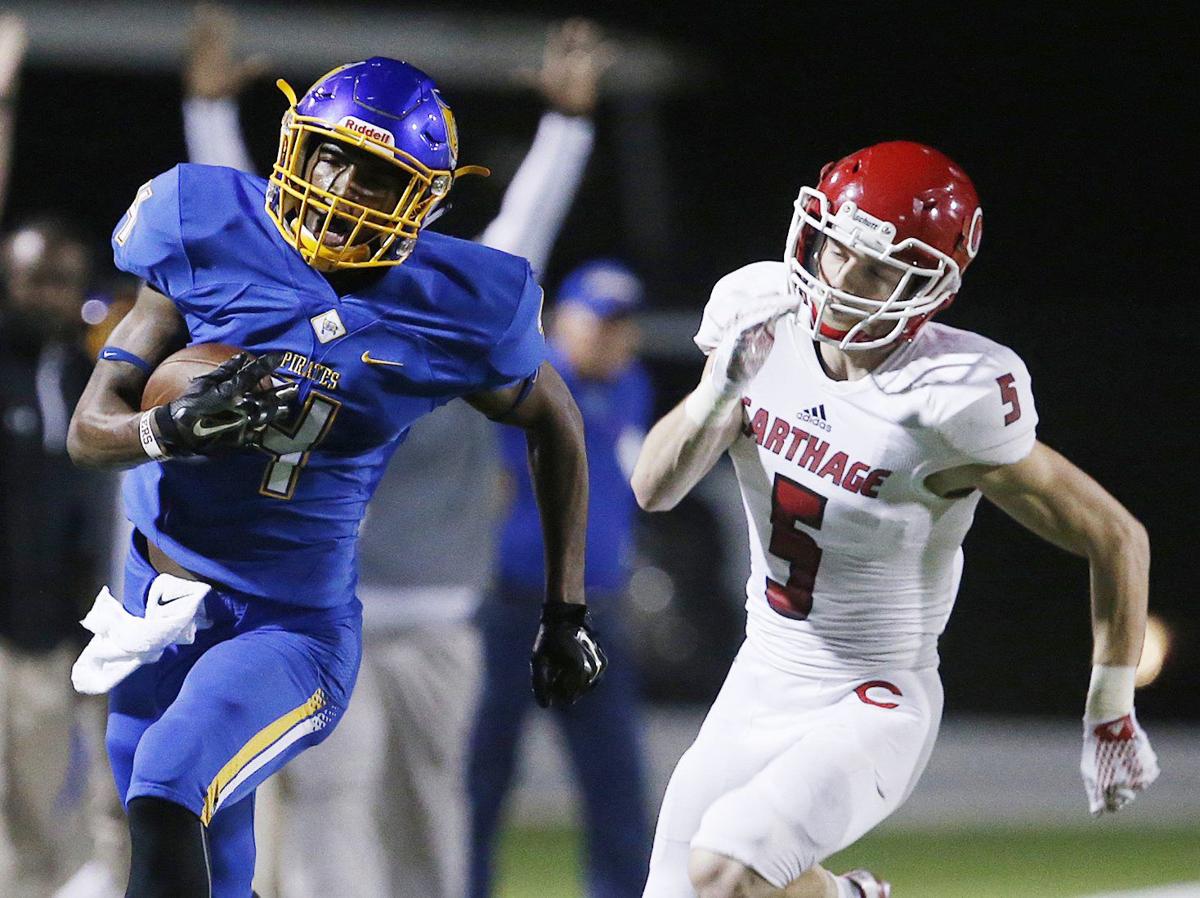 ---
La Vega star Parrish Cobb won't attend Baylor even if Art Briles returns as coach.
Collis Cobb said his son is continuing to go through the NCAA appeals process to be released from his National Letter of Intent. He said Baylor interim coach Jim Grobe hasn't granted Parrish his release.
"No, he will not be going to Baylor," Collis Cobb said. "It's not about Coach Briles, it's about trying to put Parrish in the right situation to be successful. It's not the right environment for our son."
Some of Baylor's major donors have reportedly made a push to reinstate Briles in 2017 after the school suspended him with intent to terminate on May 26. Baylor suspended Briles for his handling of sexual assault issues involving players on the football team.
Cobb, a high school All-American defensive back, is among at least six incoming 2016 Baylor signees who are reportedly seeking a release from their National Letter of Intent.
Sachse receiver Devin Duvernay wasn't bound to his National Letter of Intent on a technicality since Baylor failed to send his paperwork into the Big 12 office. Additionally, 2016 signee Tren'Davian Dickson, a highly touted receiver from Navasota, is seeking a transfer after enrolling for the spring semester.
Junior college transfer DeQuinton Osborne has received his release from Baylor. The defensive lineman from Kilgore College said he verbally committed to Oklahoma State on Tuesday.
Cobb helped La Vega win the Class 4A Division I state championship as a senior as he made 60 tackles, four interceptions and 16 pass breakups. Cobb also made 37 catches for 692 yards and 10 touchdowns and rushed for 543 yards and seven scores.
Cobb was an explosive return man as he averaged 43.8 yards on kick returns and 13 yards on punt returns.
Be the first to know
Get local news delivered to your inbox!