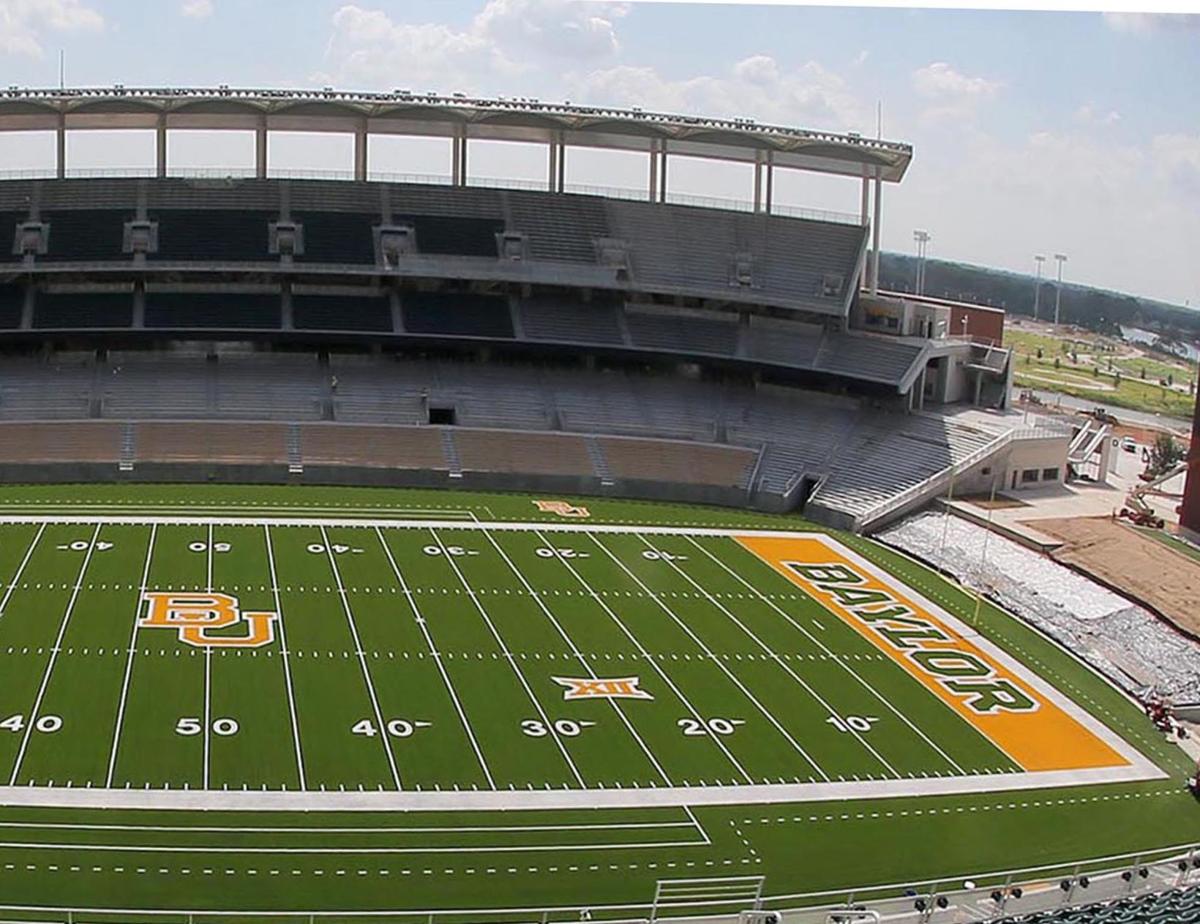 This summer has turned into a waiting game for the Baylor freshman signees who are attempting to get releases from their National Letter of Intent.
They can't talk to coaches from other schools until Baylor releases them or the NCAA rules they are free to go elsewhere.
If Baylor doesn't release them, the players could be in limbo until the games kick off the first week of September.
That's frustrating to players like La Vega defensive back Parrish Cobb.
"This is one of the hardest, most disheartening things he's experienced as a kid," said Collis Cobb, Parrish's father. "Right now our hands are tied and we're just waiting on Baylor to do the right thing."
When asked for comment this week, Martin responded by text message: "I'm just waiting on my release. That's all I have to say."
Other players didn't respond to requests for comment.
Since he was hired on May 30, Baylor interim coach Jim Grobe has been attempting to persuade the 2016 signees to stay.
"Coach Grobe is working very hard to retain them," said Baylor athletic department spokesman Nick Joos. "We're continuing to have discussions with those recruits. It's still our hope those outstanding student-athletes will be at Baylor. We anticipate a decision will be made as the deadline approaches."
When those players became part of Baylor's top 20 recruiting class in February, it was a much different atmosphere. But everything changed on May 26 when head coach Art Briles was fired in the wake of Baylor's sexual assault scandal.
The NCAA doesn't allow recruits to be automatically released from their National Letter of Intent after a coaching change. They signed with the institution, not the coach. If the school doesn't grant a release, players must go through an appeals process.
After a player requests a release from his National Letter of Intent, Baylor has a 30-day deadline to respond. The school can grant a complete release or no release. It can also decide whether to lift the recruiting ban that prohibits contact between the recruit and coaches at other universities.
If Baylor tells a recruit he will not be released, he can appeal the decision to the National Letter of Intent Policy and Review Committee. A recruit submits in writing his reasons for requesting a release, and Baylor would submit its reasons for denying. The committee makes a determination based on that information, a process that can take six weeks.
If the committee denies the request, the recruit can make one more appeal to the National Letter of Intent Appeals Committee. But he would have to provide a reason for appealing with new supporting documentation of extenuating circumstances.
If the NCAA denies a player's request for a release following the second appeal, he can still attend another NCAA school on scholarship. He can practice with that school during the first year but can't play in games, and would have only three years of eligibility remaining.
The player could transfer to a junior college, but would have to graduate before playing for another Football Bowl Subdivision school. The player could play for an NCAA Division III school without penalty since those schools don't provide athletic scholarships. Players could also opt for an NAIA school without penalty.
During his June 3 introductory press conference, Grobe said he didn't want to make a knee jerk reaction and immediately grant scholarship releases to the incoming freshmen, and then regret that decision later.
"Obviously we have some parents and some kids that are concerned," Grobe said. "My goal is to meet with parents and student-athletes that are considering de-committing. And I don't know how long that process is going to take, but I really want to meet with all the players and parents involved and try to convince them that Baylor is still a great place to be."
Collis Cobb met with Grobe on June 1 and told him Parrish didn't want to attend Baylor. Cobb said he hasn't had any followup meetings with Grobe.
"He said why Parrish should go to Baylor and how they're going to change the culture," Collis Cobb said. "I told him Parrish is not going to attend Baylor. Coach Grobe told me he couldn't sign off on the release."
Baylor has released 2016 signee DeQuinton Osborne from his National Letter of Intent. The defensive lineman was a transfer from Kilgore College who verbally committed to Oklahoma State on Tuesday.
Defensive tackle Jeremy Faulk and offensive lineman B.J. Autry left Baylor on June 7. Both were junior college transfers who enrolled at Baylor in January and went through spring practice.
Receiver Tren'Davian Dickson, who also enrolled at Baylor in January, is seeking a transfer. But he'll have to sit out the 2016 season under NCAA transfer rules.
Sachse receiver Devin Duvernay wasn't bound to his National Letter of Intent on a technicality since Baylor failed to send his paperwork into the Big 12 office. He'll likely be playing against Baylor in the future since he's narrowed his potential college choices to Texas, Oklahoma and TCU.
But several other 2016 Baylor signees remain in limbo. Just how long they wait depends on whether Baylor releases them or how long the NCAA takes to respond to an appeal.
Be the first to know
Get local news delivered to your inbox!