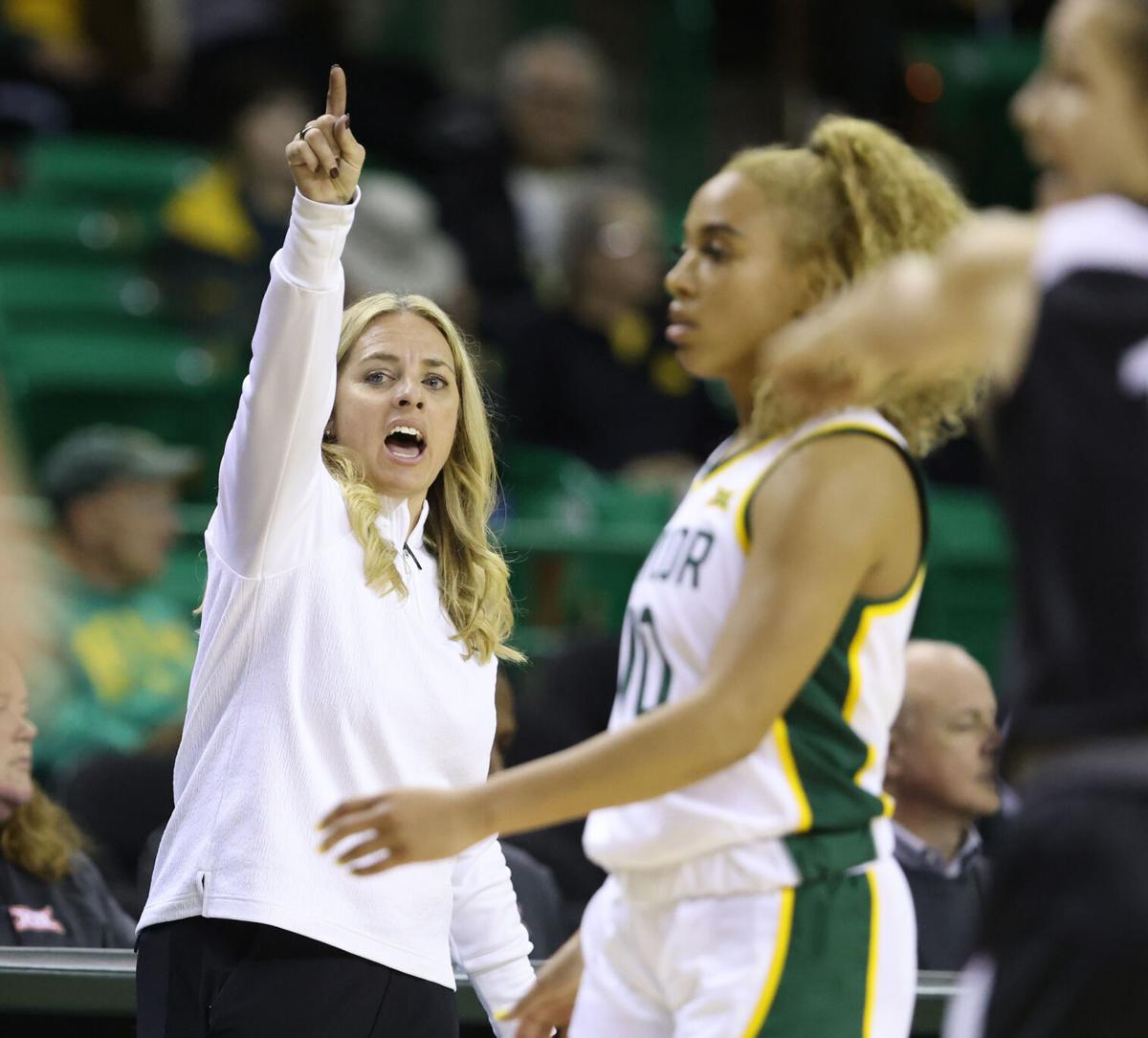 So far in Baylor women's basketball coach Nicki Collen's first season leading the program, fans and critics have only been able to make guesses about how well the new-look Bears will operate.
Sixth-ranked Baylor was a heavy favorite against its first three opponents of this season and handled Texas State, Texas-Arlington and New Orleans with relative ease.
Things will change on Sunday when the Bears tip off against No. 3 Maryland at noon at XFINITY Center in College Park, Md.
"I've done my fair share of scouting. They're good," Collen said. "They play with great pace, they're very efficient. Offensively, they can score at all five positions. They're big, and they offensive rebound when they do miss. So, that's a concern."
Baylor's top-10 matchup with Maryland begins the meat of the Bears' nonconference schedule. It will be followed by the Cancun Challenge next week in Riviera Maya, Mexico, the Big 12 SEC/Challenge against Missouri on Dec. 4 at the Ferrell Center, and a rematch with Sweet 16 opponent Michigan on Dec. 19 in Uncasville, Conn.
First things first, though. In the flurry of college football, various sports playoffs and NFL action, the Bears and Terrapins will meet up in a game that will define the early part of the season for both programs.
Maryland (5-0) has stomped on all of its opponents with the Terrapins closest game coming in a 19-point victory over Villanova.
Versatile forward Angel Reese leads Maryland in scoring and rebounding as she averages an impressive double-double (19.5 points, 12 rebounds).
But Collen pointed out the Terrapins strength is in their depth. Maryland has six players scoring in double digits per game and that doesn't include Diamond Miller returning from injury earlier this week. Miller, a 6-foot-3 guard, was an All-Big 10 first-teamer as a sophomore last season.
"They definitely have good size in the backcourt," Baylor graduate transfer guard Jordan Lewis said. "They like to post up smaller guards. I think it's going to be a team where we all might have to guard them and guard those post-ups. I think we have a good game plan in place, and we just have to put it to use."
Leading up to Baylor's season opener, Collen described Baylor senior forward NaLyssa Smith as the best player in the country. This will be a chance for Smith to show that against top-level competition. There have been plenty of signs as Smith has averaged 19 points and 11 rebounds during the buildup of the nonconference schedule.
But the Bears (3-0) probably won't be able to just lean on Smith and frontcourt mate Queen Egbo on the road against a national power. As usual, balance is key.
"We're going to have to make some 3's to win the basketball game, because the one thing they do is they'll congest," Collen said. "And if you make extra passes, you will get open 3's against them. So, we're going to have to make some 3's. But, we've got to do it because we've touched the paint with a post touch, with a drive, with screening."
In the closer moments of Baylor's games in the first two weeks of the season, there has been some nervousness that the Bears weren't putting teams away like they're used to. Texas State shrunk a Baylor lead to single digits late in the season opener and UTA hung around until halftime.
That pressure will shift on Sunday. The Bears will possibly become the team scrapping to stay close and have a chance in the fourth quarter.
"I think (the message is) just staying level-headed; don't let the hype get to you," Baylor senior Caitlin Bickle said. "Obviously, it's going to be an exciting atmosphere. Just always stay calm, do what you're going to do, play how you're going to play. Don't try to do anything that's out of your reach, or out of the normal. Just play your game. And, if everyone does that, then I think we're going to be fine."