Working together on former Texas Tech coach Mike Leach's staff, Dave Aranda and Dana Holgorsen began to know and respect each other two decades ago.
Holgorsen was Texas Tech's wide receivers coach and later offensive coordinator during his long stint in Lubbock from 2000-07.
Aranda got his feet wet as a graduate assistant from 2000-02 for the Red Raiders before landing his first full-time Division I assistant coaching job as the Houston Cougars' linebackers coach under Art Briles in 2003-04.
Aranda will make his head coaching debut against his old friend when Baylor faces Holgorsen's Houston squad at 11 a.m. Saturday at McLane Stadium. It will be the first game between Baylor and Houston since 1995 when they played in the Southwest Conference.
"Dave Aranda is a heck of a football coach," Holgorsen said. "I was with him back at Texas Tech 20 years ago, and I've known him for a long time and have followed his career. He's one of the smartest guys I've met. Just his track record defensively is obviously pretty good with what they've accomplished at LSU (as defensive coordinator) and his previous stops have been outstanding."
Joseph Duarte joins the Trib sports guys to muse on Aranda-Holgorsen, Baylor-Houston, the Big 12's disaster week and more.
Likewise, Aranda has followed Holgorsen's rise in college coaching for the past two decades. Holgorsen is well known around the Big 12 since he was West Virginia's head coach from 2011-18 before finishing 4-8 in his first year as Houston's coach last season.
"He's a great person," Aranda said. "I remember him just being very innovative. When we were there at Tech, I was a grad assistant, so Dana was the guy behind the scenes that was really making everything run. There were a lot of great coaches on that offensive staff."
Preparing to be a defensive coach, Aranda saw the inner workings of one of the top offenses in the country. The Red Raiders were at the cutting edge in the early 2000s of no-huddle, up-tempo offenses that have since taken over college football.
Leach put together a remarkable offensive staff.
Briles was running backs coach at Texas Tech before he went on to head coaching jobs at Houston from 2003-07 and Baylor from 2008-15. Sonny Dykes was wide receivers coach and later co-offensive coordinator for the Red Raiders before becoming a head coach at Louisiana Tech, California and now SMU.
Oklahoma co-offensive coordinator and offensive line coach Bill Bedenbaugh was also a graduate assistant at Texas Tech when Aranda was there. Robert Anae was Tech's offensive line coach and is now Virginia's offensive coordinator.
Texas Tech's quarterback was Kliff Kingsbury, who went on to become the Red Raiders' head coach from 2013-18 and has been the head coach of the NFL's Arizona Cardinals for the last two seasons.
Aranda felt that Holgorsen was the link that pulled that Texas Tech offensive staff together. They also saw scenes from some pretty good movies.
"I'd always stop by and visit with Dana, and he would be doing a million different things," Aranda said. "At that point, we had movie clips that we would pick for each coach, and they would present it to the team to start the meeting. That was still Blockbuster video days.
"I remember specifically coming into Dana's office, and he's got a Blockbuster video on one side, looking through Tombstone to find a clip, and on this hand he's trying to cut up tape. I've got a lot of respect for him – hard worker, authentic, smart. It's going to be a challenge for us."
Aranda built his career as a defensive coach while Holgorsen moved up the ladder from the offensive side. They're also much different personality types as Aranda is quiet and studious while Holgorsen is gregarious.
But there has always been a great amount of respect between the two coaches.
"I've followed him and watched him," Holgorsen said. "His success is not surprising based on how intelligent we thought he was. He's had an incredible amount of success as a defensive coordinator over the last 20 years. Baylor had a lot of success with a defensive-minded coach in Matt Rhule, and it's not surprising to me that they went out there and got another one. He's fitting in with what they do with their scheme and personnel, and he's going to have a ton of success."
After West Virginia began Big 12 play in 2012, Holgorsen enjoyed considerable success against Baylor by fashioning a 5-2 record against the Bears. He went 2-2 against Briles, 1-0 against Jim Grobe and 2-0 against Rhule.
But since this will be Aranda's debut as a head coach, it could be difficult for Holgorsen to get a good read on what to expect from Baylor's schemes under offensive coordinator Larry Fedora and defensive coordinator Ron Roberts.
"They (Baylor) probably have a little bit of an upper hand on us based on knowing who we are and having a year of being able to look at us," Holgorsen said. "We don't have a year to be able to look at them. We've got to look back to where their coordinators were at and what their history was and stuff. But we feel good about where we're at."
Aranda also hopes to gain some insight from Baylor running backs coach Justin Johnson after he served in the same capacity under Holgorsen last season. Additionally, Baylor offensive line coach Joe Wickline was an offensive coach on Holgorsen's staff at West Virginia from 2016-18.
"We'll use every available resource that we have," Aranda said. "I think the thing is when we're addressing those guys is real specific things that can come up in film study. Is there something Joe (Wickline) can help with? Is there something that Juice (Johnson) can clarify on? There are a bunch of ties to Houston, so it's good to utilize every advantage that we've got."
BEAR FACTS — Baylor's Big 12 opener against Kansas has been set for 6:30 p.m. Sept. 26 at McLane Stadium. The game will be televised on ESPNU.
Baylor's updated 2020 football schedule
Sept. 26 — Baylor 47, Kansas 14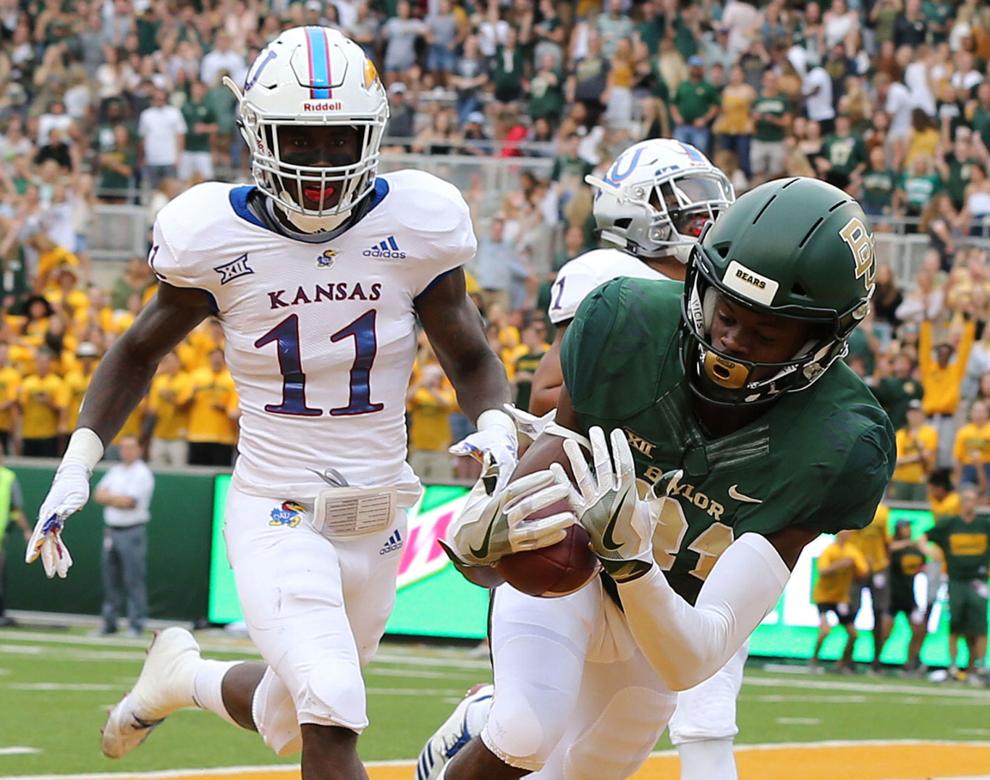 Oct. 3 — West Virginia 27, Baylor 21, 2OT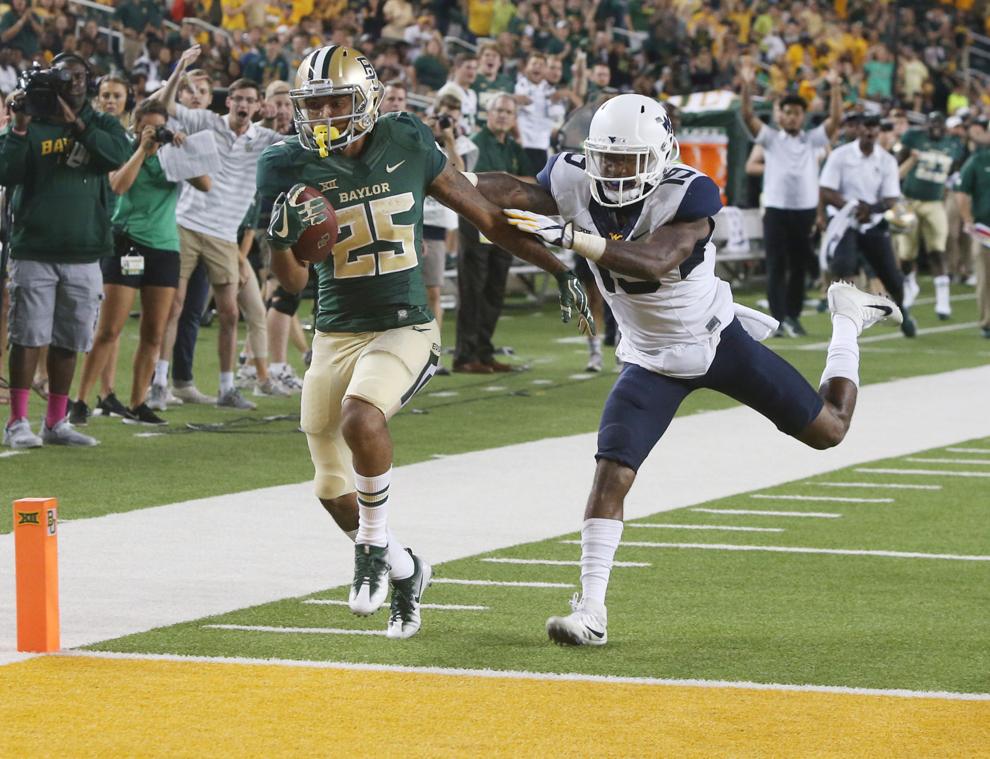 Oct. 24 — Texas 27, Baylor 16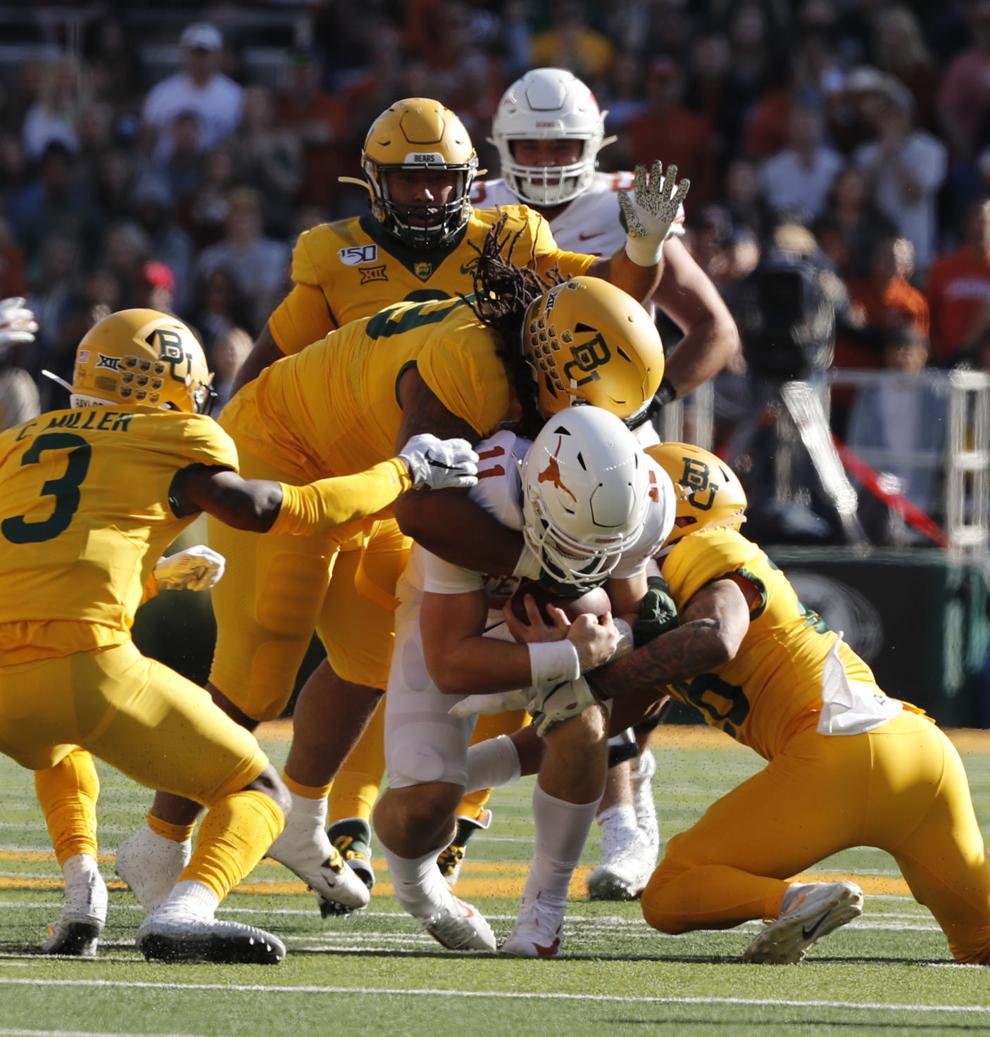 Oct. 31 — TCU 33, Baylor 23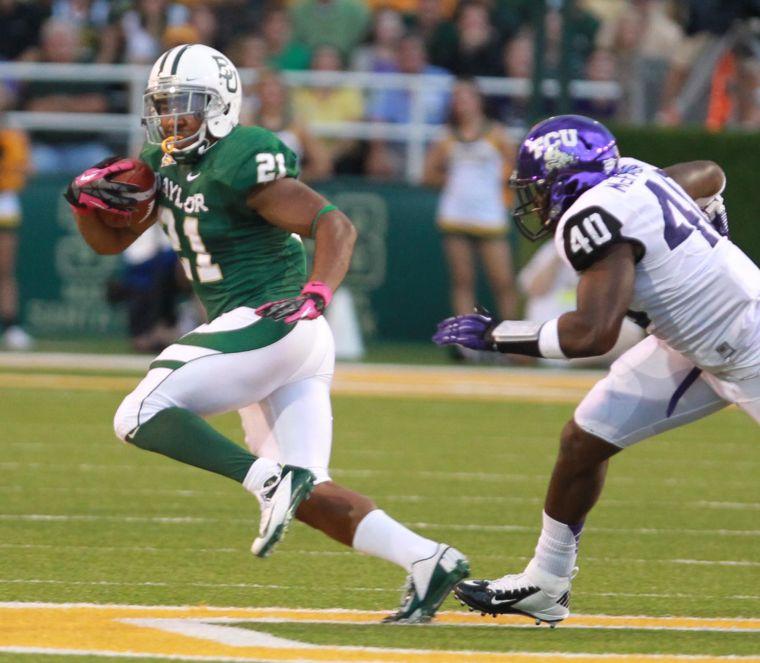 Nov. 7 — Iowa State 38, Baylor 31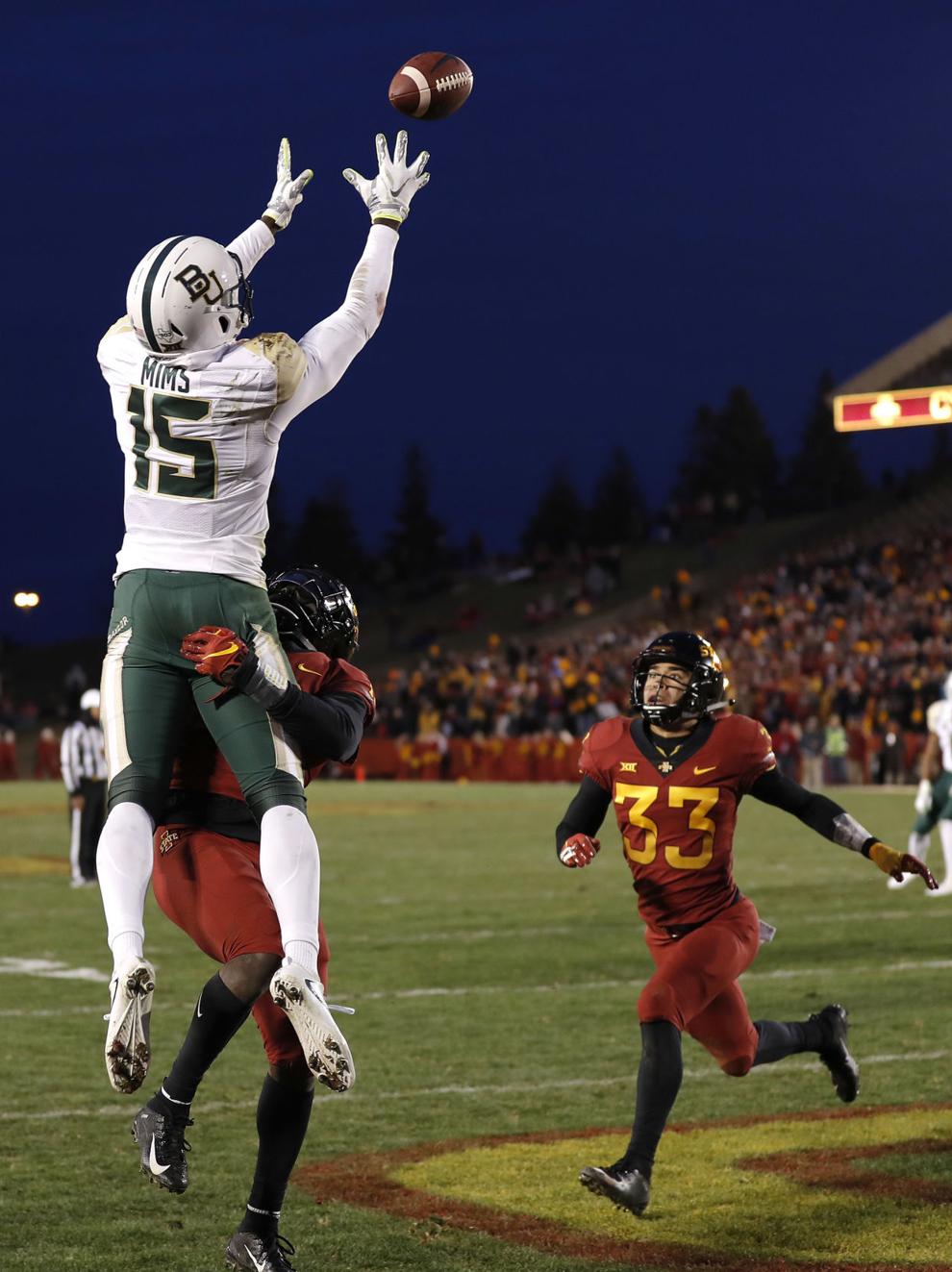 Nov. 14 — Texas Tech 24, Baylor 23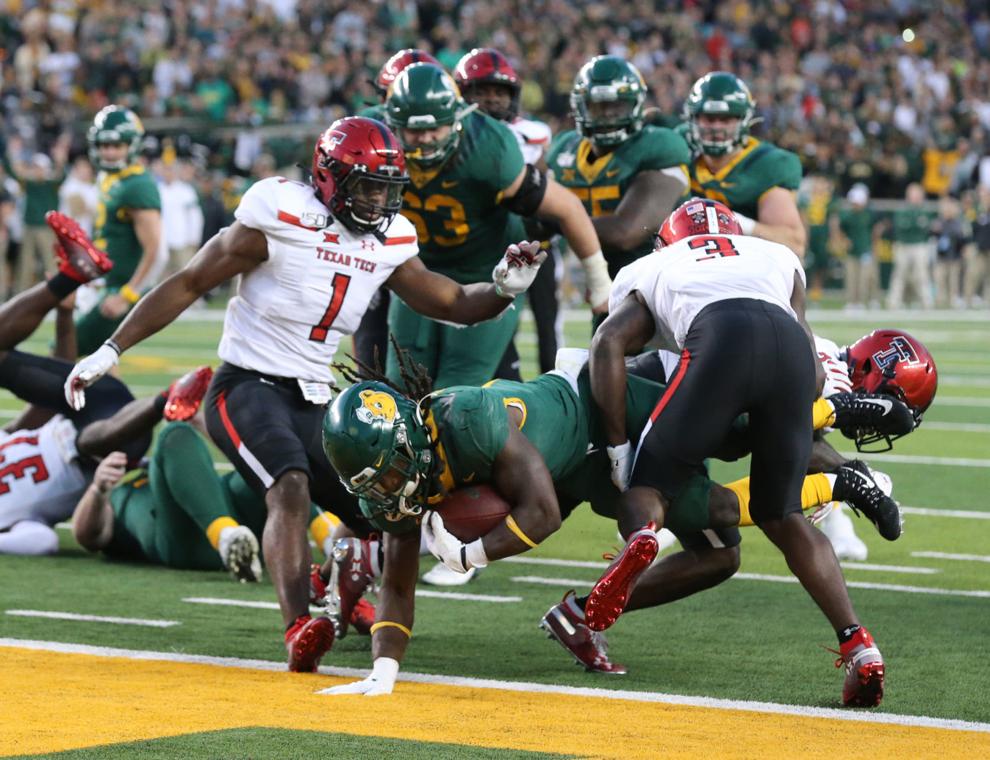 Nov. 28 — Baylor 32, Kansas State 31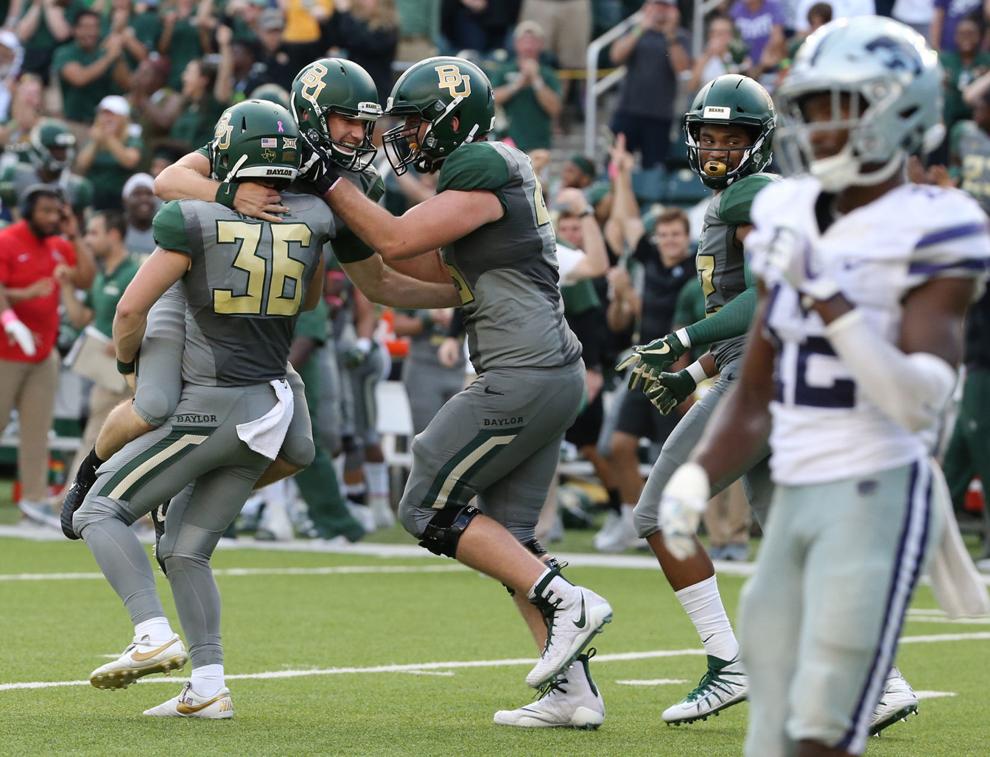 Dec. 5 — Oklahoma 27, Baylor 14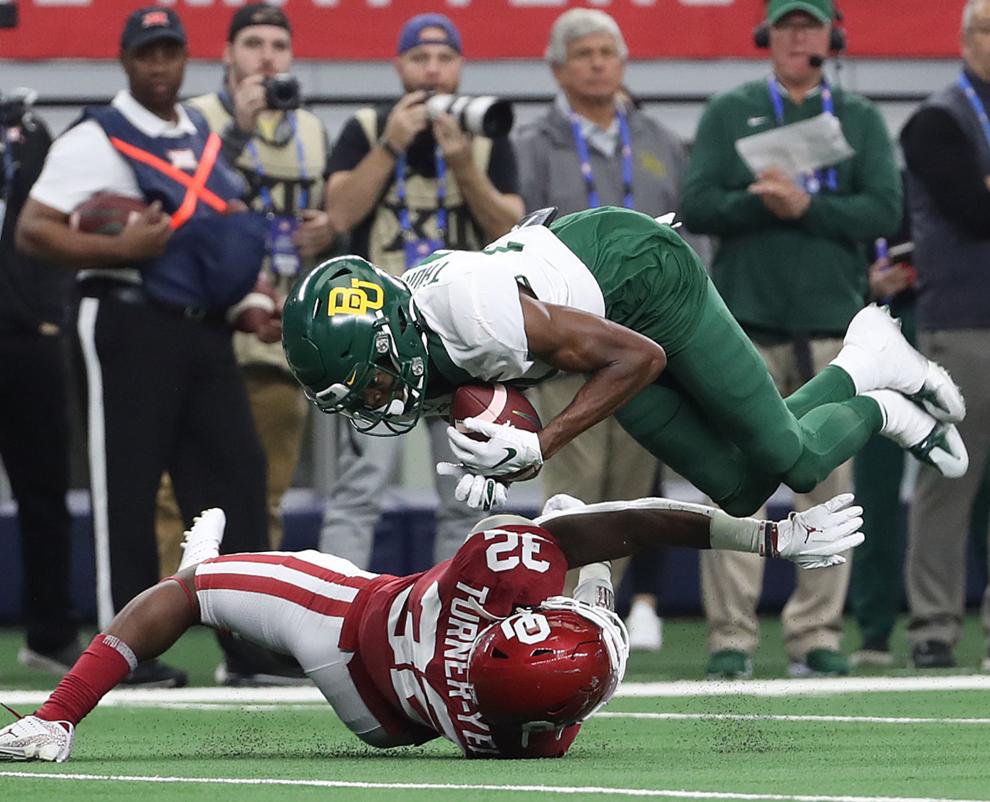 Dec. 12 — Oklahoma State 42, Baylor 3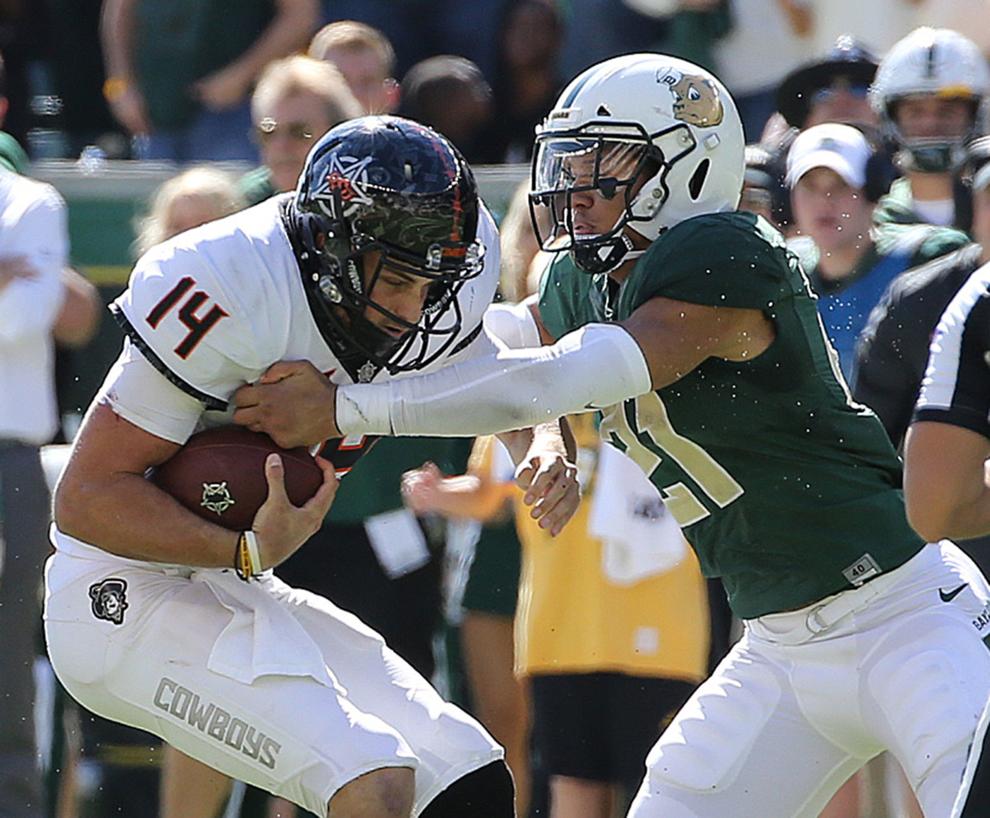 Ppd. — Baylor vs. Houston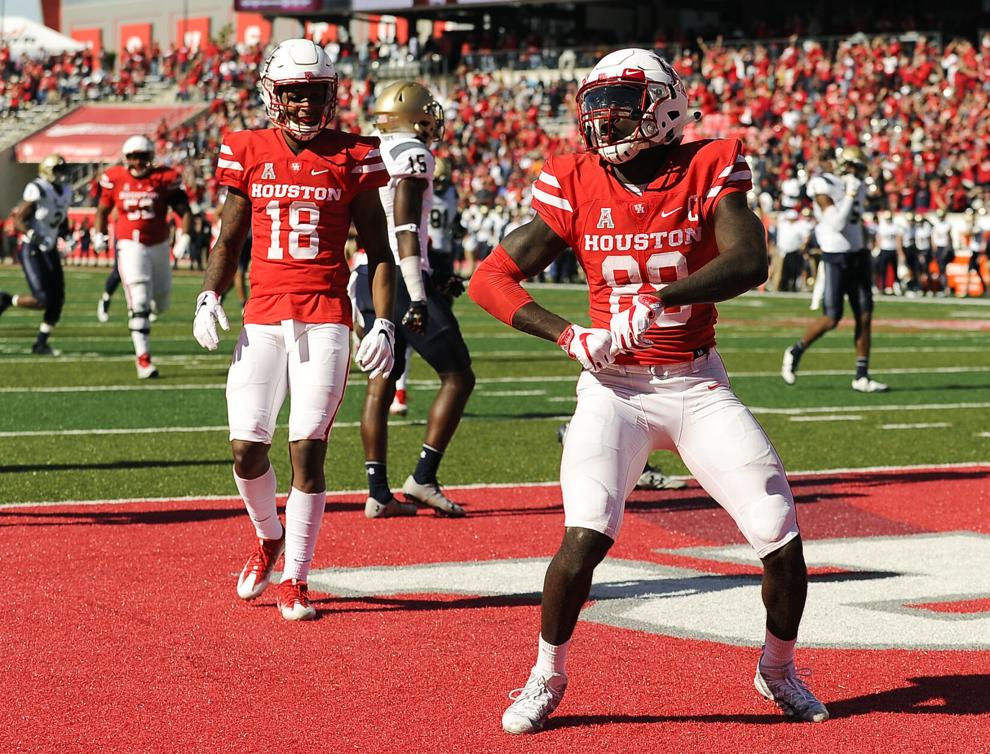 Ppd. — Baylor vs. Louisiana Tech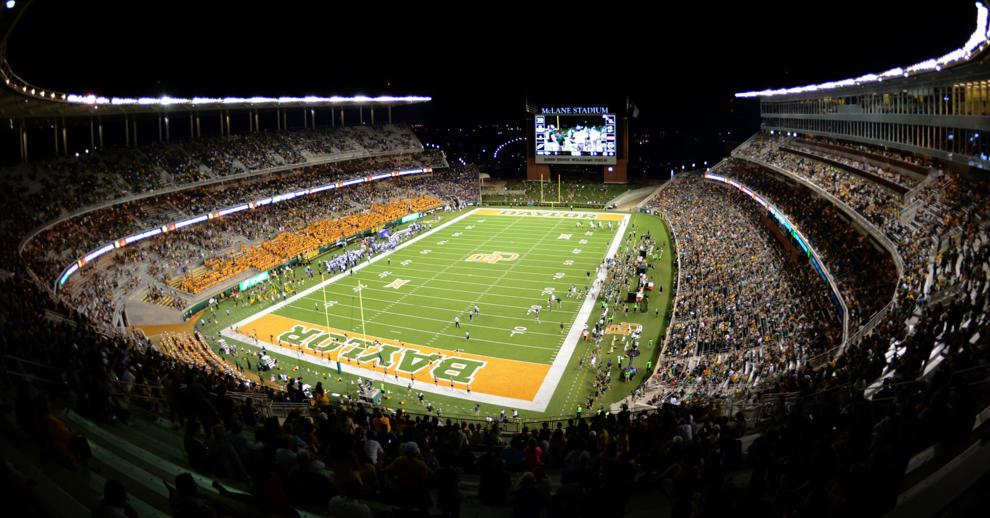 Ppd. — Baylor vs. Ole Miss, at NRG Stadium in Houston