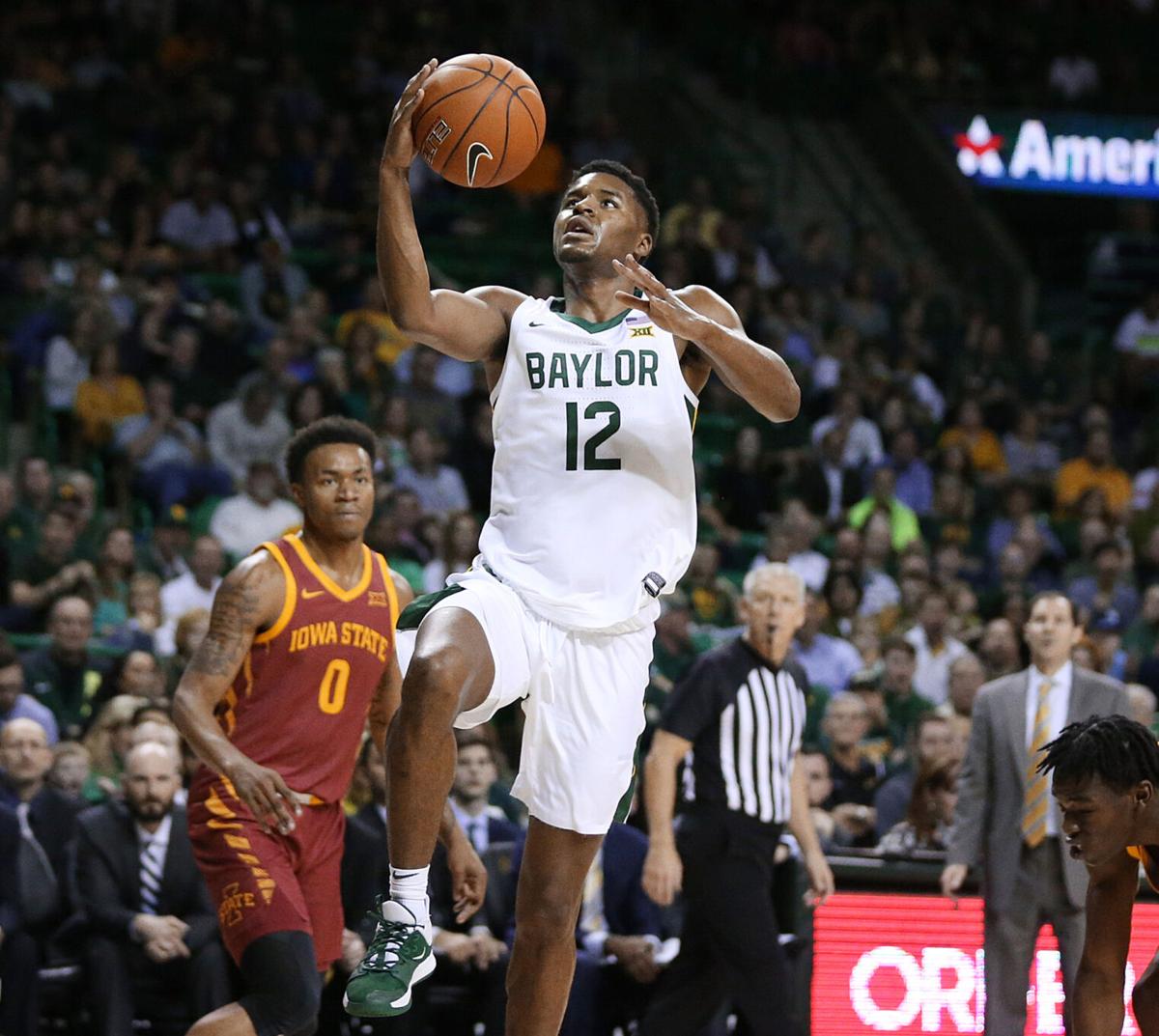 Baylor guard Jared Butler was named to the Associated Press preseason All-America team two days after the No. 2 Bears received their highest ever preseason men's basketball ranking.
The Bears' promising present and future were on full display Wednesday.
Baylor signed two recruits in the 2021 class that's ranked No. 5 nationally by 247Sports: Monte Verde (Fla.) Academy guard Langston Love and power forward Jeremy Sochan, who is currently playing in Germany.
After Butler made third-team All-America last season, it was no surprise that he made the preseason All-America team as a junior.
"It's a great honor," said Baylor coach Scott Drew. "Any time one of our players gets an honor we always say it's a team award because at the end of the day last year winning 23 in a row, five weeks No. 1, that allows people to be honored and recognized. There's a lot of college basketball players, and for Jared to get that kind of recognition speaks a lot about himself and his team."
Butler led the Bears with 16 points per game last season while averaging 3.2 rebounds and hitting 38.1 percent from 3-point range. Recently, he was chosen as Big 12 preseason player of the year by the league's coaches.
Butler is joined on the All-America team by Iowa's Luka Garza, Oklahoma State's Cade Cunningham, Illinois' Ayo Dosunmu, Gonzaga's Corey Kispert and Arizona State's Remy Martin. Kispert and Martin tied for the final spot, expanding the team beyond its traditional five members.
Butler's teammates are glad to see him honored because it raises the profile of the team.
"I feel like Jared is one of the best guards in the country," said Baylor junior guard Davion Mitchell. "We've all seen it and we've all witnessed it. He's worked really hard on his game. Even during the quarantine, he worked really hard. When we see him play great and work hard, we work as hard too."
Mitchell believes Baylor can handle the notoriety that comes with the nation's No. 2 ranking.
"I wouldn't say it's pressure," Mitchell said. "We kind of have a target on our back. But we've prepared for this from day one when we came back from the quarantine. We knew we were going to be ranked as one of the top teams because of our history and all the people who came back. So I think we're ready for it."
With the additions of Love and Sochan, Baylor will complete its early 2021 NCAA signing period when forward Kendall Brown of Sunrise Christian Academy in Bel Aire, Kan., signs his letter of intent. All three players committed to Baylor in July.
The 6-4 Love, who is ranked No. 23 by ESPN in the 2021 class, is a San Antonio area native who helped Monte Verde to a 25-0 record last season. As a sophomore at Cibolo Steele in the San Antonio area in 2018-19, he averaged 23.1 points, 7.8 rebounds and 1.5 steals per game.
The 6-8 Sochan, who is ranked No. 93 in the 2021 class by 247Sports, was born in Oklahoma and grew up in England but spent last season at La Lumiere School in La Porte, Indiana. His mother is Polish, and he will spend his final high school year in Germany playing with the Ratiofarm Ulm junior program.
The 6-7 Brown is the highest ranked player in Baylor's class at No. 12 by 247Sports and No. 17 by ESPN.