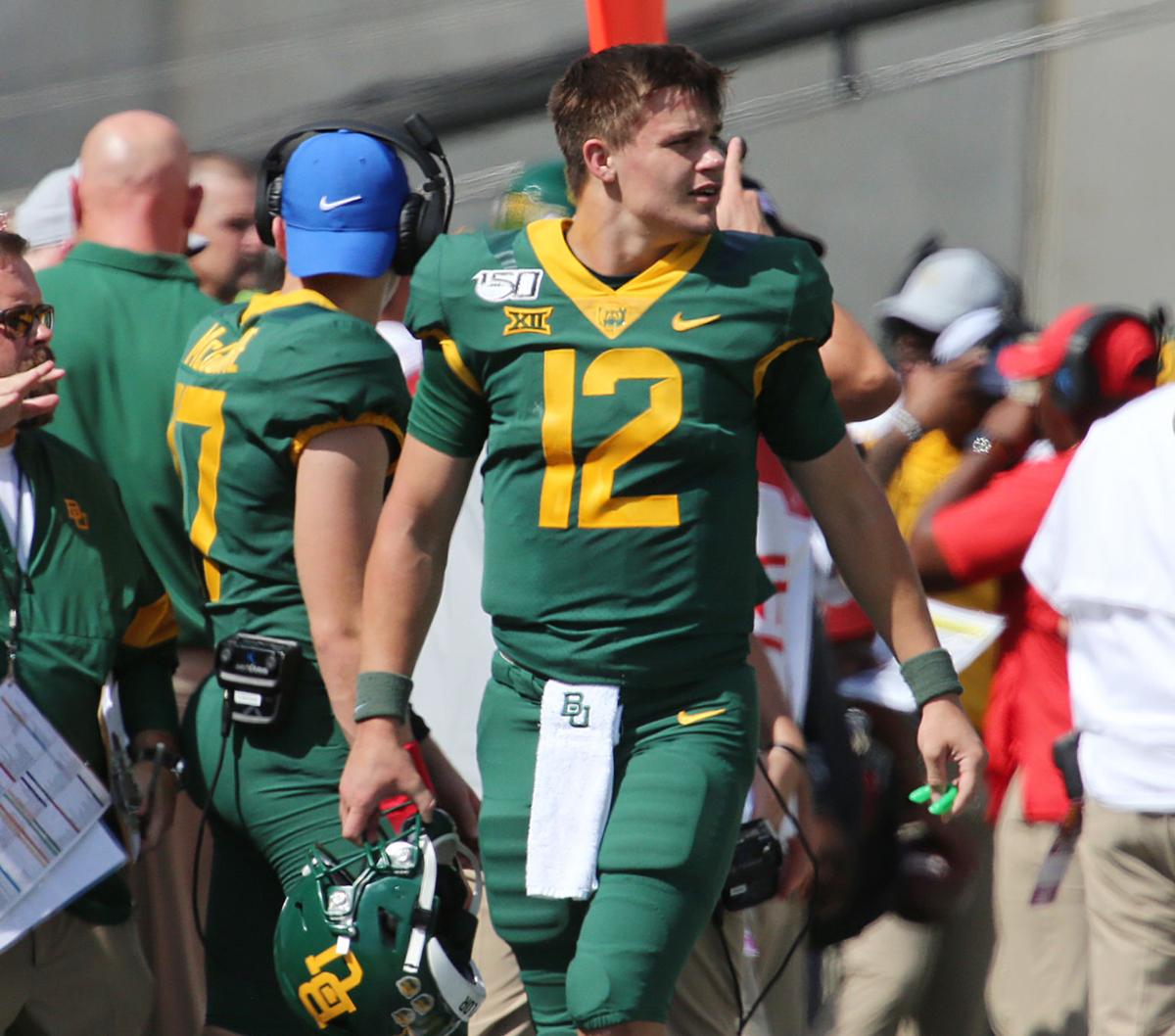 After nearly eight months at Baylor, first-year head coach Dave Aranda finally got to lead a full practice Saturday after the nationwide COVID-19 outbreak shut down spring football.
Aranda liked what he saw.
Led by senior quarterback Charlie Brewer and all-Big 12 junior linebacker Terrel Bernard, the Bears looked proficient and spirited. Aranda saw a team that was excited to be back on the field together even with all the uncertainty that lies ahead.
"I think the excitement has been pretty strong," Aranda said. "Especially Charlie Brewer and Terrel Bernard have really been wanting to get back and have everyone together. The effort all throughout practice was really strong. I thought there was great attention to detail. From me kind of walking around and spending time with each position group, you're seeing everyone's ears wide open, eyes wide open, taking everything in."
Much has changed since the Bears played their last game on Jan. 1 in New Orleans where they dropped a 26-14 decision to Georgia in the Sugar Bowl.
Head coach Matt Rhule left for the Carolina Panthers and was replaced on Jan. 16 by Aranda after his four-year stint as LSU's defensive coordinator was capped by 42-25 win over Clemson for the national championship.
After the coronavirus shut down Baylor's campus in mid-March, Aranda's coaching staff communicated with the players long distance through Zoom virtual meetings. The players began returning to campus in mid-June for coronavirus testing and strength and conditioning workouts before going through limited organized football activities (OTAs) during the past two weeks.
"This doesn't look like a first day," Aranda said. "There weren't a lot of busts. In a lot of ways, there's a bit of a continuation. In some ways, the team part is a continuation from the OTAs we just finished. In terms of the communication and the ownership, guys can say stuff but it's different when they own what they say. Their body language, their demeanor, there's just a difference. So there are guys out there owning it, so we feel good about that."
Aranda enjoyed seeing his veteran players teaching the younger players. Baylor returns seven offensive starters, but must rebuild defensively with just two starters returning, including Bernard and cornerback Raleigh Texada.
"A rookie may have a question, and he's getting the answers, getting explained not only about the how but the why," Aranda said. "It's impressive to see. I thought the grind is certainly there, so you can kind of see it looming in the foreground here. I know the leadership that we have. That will end up being a real positive for us."
While some college players in other programs across the country have announced that they're opting out of the season due to coronavirus concerns, Aranda said none of his players have indicated that they want to step away at this point.
"We've tried to be very transparent and have encouraged our players to reach out to us with questions," Aranda said. "If they have questions or concerns, we're continuing to get to that point where they're all comfortable enough to bring it up. I think it's something we're continually working for. We've had three or four parent meetings. Parents of our players and our health and wellness team and myself will get some questions."
Aranda is excited to have fourth-year starting quarterback Brewer to build the offense around, and has already witnessed his leadership and competitiveness.
Though Brewer is coached largely by offensive coordinator Larry Fedora, Aranda will occasionally talk to him about defensive tendencies.
"Coach (Fedora) does a great job with the quarterbacks," Aranda said. "If there's a play that if I knew what the defense was thinking, I could go and talk to Charlie about why that just happened defensively. Charlie is such a great competitor, the fire burns bright inside of him. So it's good to have him on our side."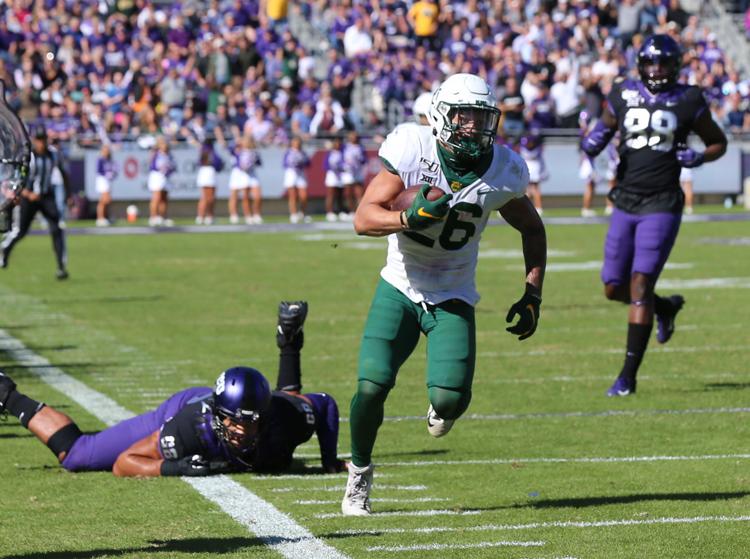 Defensive coordinator Ron Roberts and his staff have to rebuild a young defensive line, but there's more experience among the secondary and linebacking corps.
Baylor got a boost during the offseason with sophomore linebacker Dillon Doyle transferring from Iowa and senior linebacker William Bradley-King transferring from Arkansas State. But Bernard is the unquestioned leader of the linebacking corps.
"Terrel Bernard is seeing everything before it happens and is communicating what's about to happen prior," Aranda said. "So he's impressive to witness, and he wants more. Dillon Doyle would be another one. Dillon's instincts, his football IQ, there's a toughness about him. I really like the linebacker group."
Concerned about COVID-19?
Sign up now to get the most recent coronavirus headlines and other important local and national news sent to your email inbox daily.