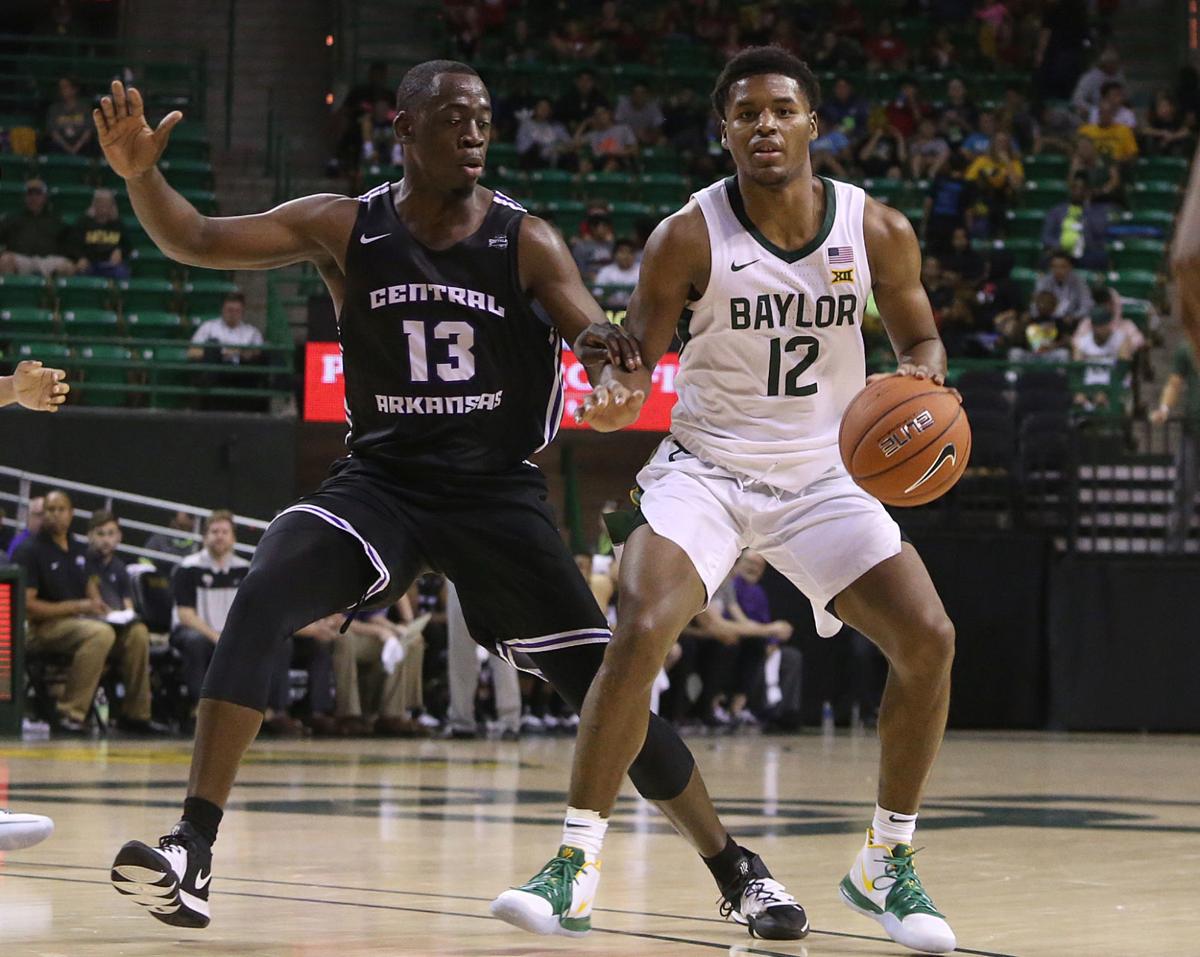 After a rare Thanksgiving off, the No. 18 Baylor men's basketball team will open a three-game homestand against Maryland-Eastern Shore at 6:30 p.m. Tuesday at the Ferrell Center.
The Bears went into Thanksgiving with a great vibe following their biggest win of the season, an 87-78 decision over No. 23 Villanova on Nov. 24 to capture the Myrtle Beach Invitational title.
"I think it's one of those wins that will travel with you the whole year," said Baylor coach Scott Drew. "Villanova is an outstanding team. Defensively, we were able to see some areas where we can get better in, and at the same time it's one of the best offenses in the country. Offensively, we were able to execute at a high rate."
Drew gave his players a three-day Thanksgiving break last Thursday through Saturday, but he put the Bears (5-1) through an intense workout before they left.
"Before we went on break, we actually got after it in practice," said Baylor forward Freddie Gillespie. "We came back from that Villanova win, and they were like, 'You think it's over? We've got more ranked teams coming up.' We went at it pretty aggressively."
The Bears are anxious to get back on the court, and don't plan to overlook a winless Maryland-Eastern Shore team that's lost its first nine games.
The competition will be much more challenging in the following two home games with No. 12 Arizona (9-0) coming to the Ferrell Center at 11 a.m. Saturday and Butler (7-0) set for 8 p.m. Tuesday.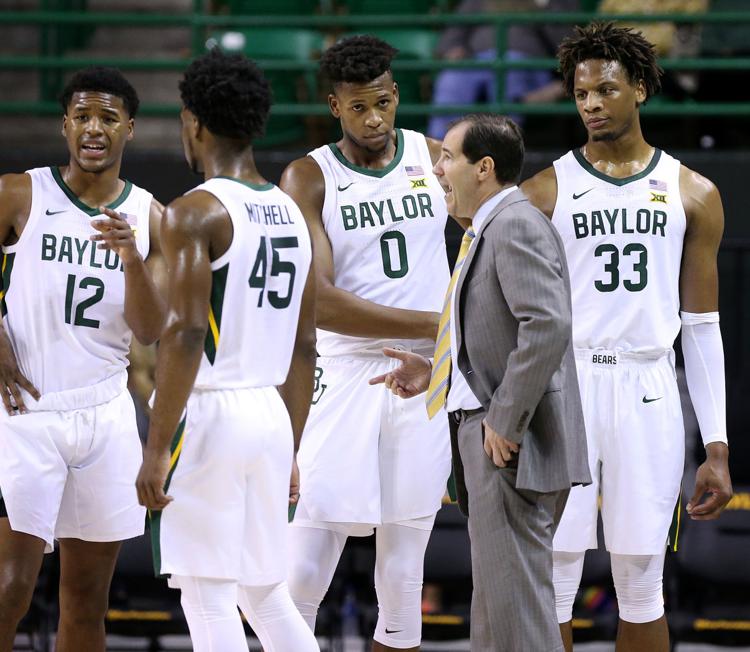 The tipoff for the Baylor-Arizona game is at the same time as the kickoff for the Big 12 championship football game between Baylor and Oklahoma at 11 a.m. at AT&T Stadium in Arlington.
The basketball game couldn't be moved to another time due to its schedule to play on ESPNU. Admission is free and fans can view the football game at the Stone Room at the Ferrell Center following the basketball game.
"It's one of the best home games we've probably had in the nonconference in a long time," Drew said. "But I know the airwaves will be dominated by the Baylor Bears come 11 a.m. Saturday. I'm extremely excited for him (Baylor football coach Matt Rhule). We all know what a hard worker he is and the great job he's done. He's also a great team member. Whenever a team has recruits in, he's always hospitable and does a great job in trying to take time out to help other sports."
The Bears continue to be led in scoring by sophomore guard Jared Butler, who is averaging 19.3 points per game. He played a pivotal role in the win over Villanova with a 22-point performance as he nailed four of eight 3-pointers.
Guard MaCio Teague is the Bears' second-leading scorer with 15.7 points per game, and also contributed heavily to beating Villanova with 18 points as he buried four of six 3-pointers.
"I learned our team is tough," Butler said. "When I say tough, I mean the game was a bunch of punches and we were going to see who punched last, really. Villanova's offense is incredible and we had a game plan. I learned our toughness and mental toughness was up to par. That's a great feeling to know."
The Baylor players say there's no way they'll overlook Maryland-Eastern Shore because they've seen upsets happen every day in college basketball. Last year, the Bears lost to both Texas Southern and SFA in nonconference games at the Ferrell Center.
"The good thing about this team is that everyone who is eligible to play this year was here last year for some tough nonconference losses like SFA and Texas Southern," Gillespie said. "So we're locked into every game no matter where they're ranked or how many losses they have. We take every game seriously. This team (Maryland-Eastern Shore) is due for a win, but it's not going to be against us."
Be the first to know
Get local news delivered to your inbox!