PARADISE ISLAND, Bahamas — Baylor's transition game is a thing of beauty once it kicks into gear.
After Arizona State got off to a hot start, the No. 6 Bears repeatedly turned steals and rebounds into fast breaks to roll to a 75-63 win over Arizona State on Wednesday night in the first round of the Battle 4 Atlantis.
The Bears (5-0) collected 10 steals and outrebounded the Sun Devils, 43-36. They also played tremendous defense by limiting Arizona State (2-3) to a 35.7 field goal percentage.
"We're really good in transition, and when you keep guys fresh, they run really hard and make smart decisions, and they can finish," said Baylor coach Scott Drew. "It all starts with the stops. Our defense really settled down and allowed us to get in transition."
The Bears will face VCU in the second round at 4 p.m. Thursday after the Rams knocked off Syracuse, 67-55, in the opening round.
LJ Cryer came off the bench to hit three of five 3-pointers and score a team-high 15 points while Matthew Mayer scored 14 points. Adam Flagler scored 13 after missing Saturday's 86-48 win over Stanford with a hand injury. Flo Thamba collected 11 points and five rebounds, and Kendall Brown scored 10 points.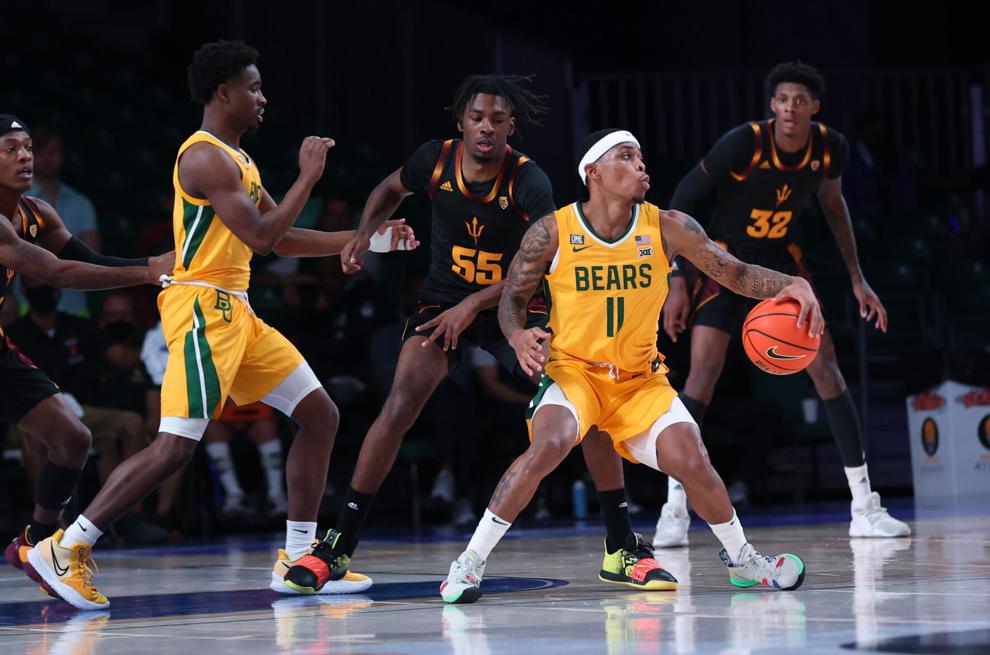 Point guard James Akinjo often led the Bears' fast break as he scored nine points and dished out seven assists.
"I'm glad we have James," Thamba said. "He's a very selfless guy. You know, he always wants to get his teammates involved. He's not really looking to just be his own man out there. That's just the great thing about us and our program, we just want to help each other. And whatever it takes to win. Just credit to him. He gave me some passes, and all I've got to do is finish."
The Wildcats got off to a hot start as DJ Horne hit a pair of early 3-pointers en route to a 20-point night on six of nine 3-pointers.
With the scored tied at 23-23, the Bears took command by closing the first half with a 22-8 run to open up a 45-31 halftime lead.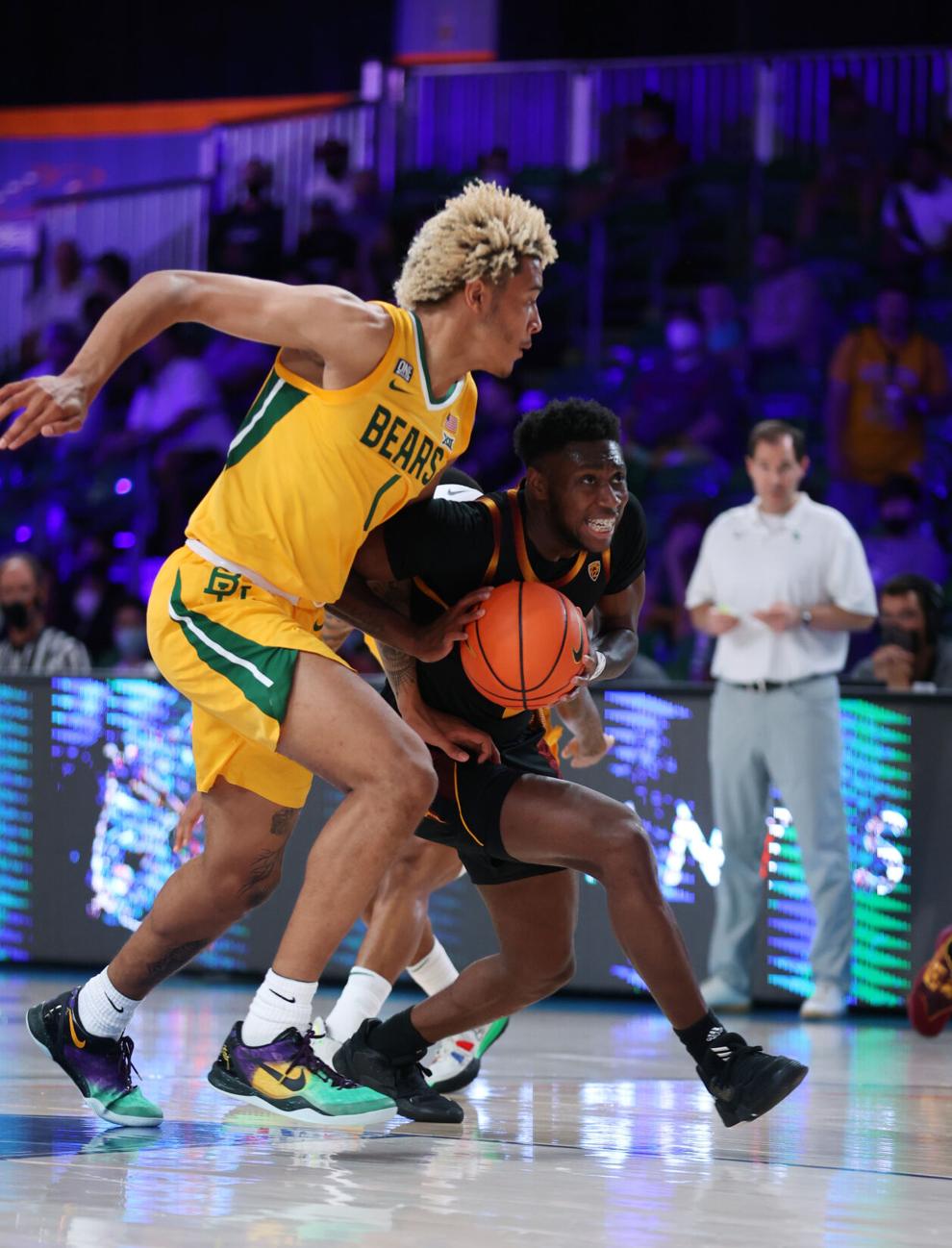 Akinjo started the run with a basket before Flagler hit a pair of free throws. Jeremy Sochan, who collected a team-high nine rebounds, saved the ball to Jonathan Tchamwa Tchatchoua for a layup. With Cryer's outside shot, the Bears grabbed a 31-23 lead.
Akinjo buried a 3-pointer before Flagler got loose for a layup, and Kendall Brown stepped outside and buried a 3-pointer. With 3-pointers by Flagler and Cryer, the Bears opened up a 45-29 lead.
"It felt great being back out there with my brothers," Flagler said. "You know the coaches were very understanding. My teammates just wanted me back out there. So it was exciting being out there and just having each other's back and going to war."
With Mayer getting loose for a layup and nailing a 3-pointer, followed by layups by Thamba and Akinjo, the Bears stretched their lead to 64-42 midway through the second half and cruised to the win.
"It's the last game of the day," Drew said. "You've been waiting the entire day. So I thought the guys did a really good job responding well. And again, credit Arizona State because at the beginning of the game they were making a lot of shots. It wasn't like they were wide open easy ones. They were making tough shots."