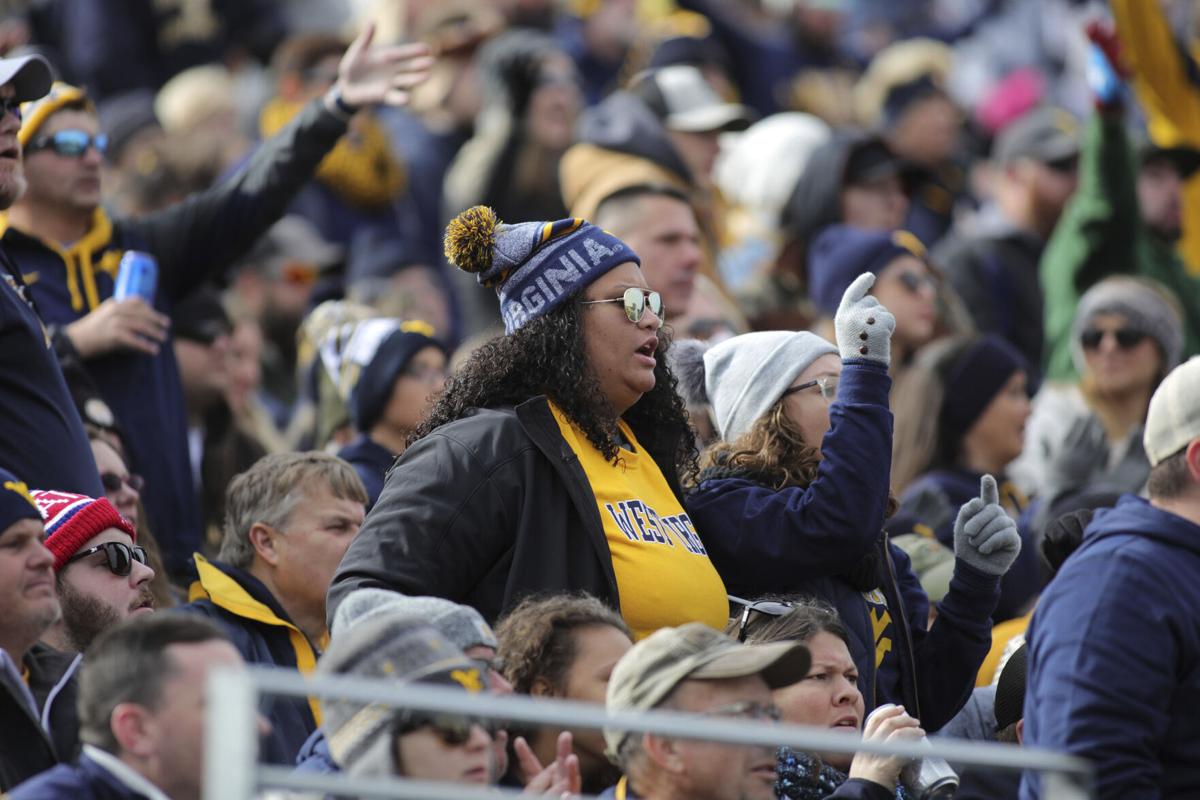 West Virginia's Milan Puskar Stadium is always one of the toughest and craziest places to play in the Big 12.
Not only is Morgantown Baylor's longest conference road trip, the Mountaineers' fervent fan base makes it an extremely tough place to win.
The Bears know that better than anybody.
Despite bringing some strong teams into Milan Puskar Stadium, the Bears have lost all four games there since West Virginia started playing in the Big 12 in 2012.
But the atmosphere will be quite different for Saturday's 11 a.m. kickoff since only a limited number of fans will be on hand. Due to COVID-19 protocols, only the families of the players and coaches and essential game personnel will be allowed to attend.
It could be an opportune time for the Bears to break through with their first win on West Virginia's home field. Though the Mountaineers romped to a 56-10 win over Eastern Kentucky in their Sept. 12 season opener, it was strange without fans.
"It's just awkward," said West Virginia coach Neal Brown. "We played our first game with just family here, and I don't think the guys competed any less hard. But the atmosphere was not here, some of the things that make college football great, the band, tailgating, the passion of the fans. I hate it for our fan base. Some of their greatest memories are here at Milan Puskar Field."
In their last game in Morgantown, the Bears were on the wrong end of a 58-14 blowout before 53,117 fans on Oct. 25, 2018. It was the most lopsided loss in former Baylor coach Matt Rhule's three seasons.
"We went two years ago and there was a packed crowd," said Baylor junior receiver RJ Sneed. "We went later on in the season and there was a cooler temperature, so I think now with no fans it might be a weird environment. But the road trip there is kind of different because you change to East Coast time."
West Virginia will begin allowing fans to attend at 25 percent capacity when the Mountaineers face Kansas in on Oct. 17. But Baylor coach Dave Aranda is more focused on his team's preparation in its first road game instead of any advantage the Bears could have playing in a near-empty stadium.
"I feel like with no fans there will be an effect there," Aranda said. "But we're approaching this as this is about us, and to just take our show on the road. How we handle the day-to-day, how we handle our walk-throughs, how we handle our meetings, how we handle our pregame, how we handle adverse situations, is all about us."
With McLane Stadium at 25 percent capacity, 11,667 fans were on hand for Baylor's season opener last weekend. Eager to play after three potential nonconference games were canceled due to COVID-19 issues, the Bears put together a complete game as the offense, defense and special teams all played at a high level in a 47-14 win over Kansas.
Baylor's special teams were tremendous as Trestan Ebner became the first player in school history to return two kicks for touchdowns in a single game. John Mayers nailed a 47-yard field goal in the second quarter while Issac Power placed a 34-yard punt at the 1 that led to linebacker Terrel Bernard's sack for a fourth-quarter safety.
"We spend a lot of time meeting and time throughout practice to address our needs there," Aranda said. "We have a fair amount of starters playing special teams. That showed with (John) Lovett's effort to get a good block on the perimeter for Trestan (on his 100-yard kickoff return). For him to do that was impressive, and that's how we want to be on full display there effort-wise."
The Trib sports guys pick the Skip Bayless Award, talk Baylor-West Virginia without fans, UT vs. OU and more in the Big 12.
Baylor should have more offensive line depth with center Xavier Newman-Johnson, guard Blake Bedier and tackle Jake Burton potentially returning for West Virginia after missing the Kansas game.
Aranda hopes to see his team block out any distractions and bring the same complete focus from all units of his team, even in a weird atmosphere in a near-empty stadium.
"We would really like for our players and our coaches to just be so tuned into what we're doing and what the exact call or situation requires that that stuff just kind of fades away," Aranda said. "I feel like at times, being at home, there was some good crowd noise when we needed it. I'm so appreciative of our fans and the student section in particular. But I think anytime that you've got noise and you use it, and then when you don't have noise, that you bring your own juice and it's about you."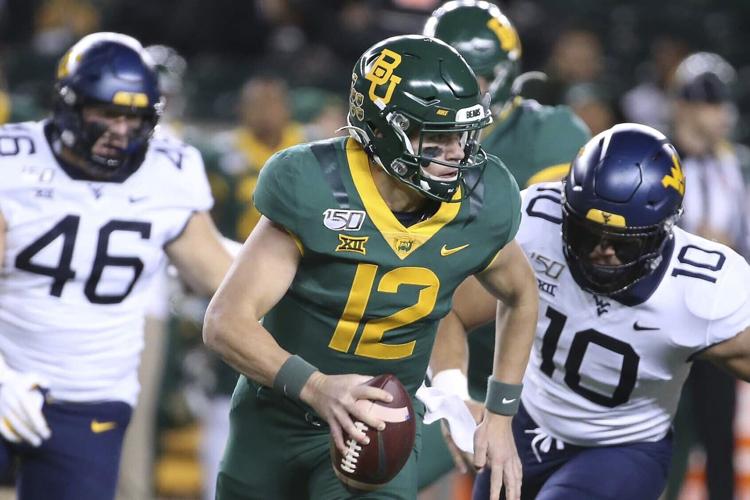 West Virginia is coming off a 27-13 loss to Oklahoma State in its Big 12 opener in Stillwater. Though Jarret Doege threw for 285 yards and a touchdown, the Cowboys sacked him five times.
Baylor hopes to deliver the same kind of pressure. The defense showed good signs of developing a strong pass rush by amassing four sacks against the Jayhawks, including Bernard's two solo sacks and a combined sack with William Bradley-King, and defensive lineman TJ Franklin's solo sack.
Doege not only has a good arm, he's dangerous on scrambles.
"He's got a great feel for the game, so I don't see him make a lot of throws that are unwarranted," Aranda said. "I see him putting the ball where it needs to be. I think he's got just enough athleticism to make you have to be concerned with their read game. I feel like he's got some good football intelligence. I think there's great anticipation on throws, and I feel like he's trusted."
Baylor will also try to contain running backs Leddie Brown and Alec Sinkfield. Brown has rushed for 235 yards and two touchdowns in the first two games while Sinkfield has rushed for 134 yards and two scores.
"Initially when I watched the film, I see a team that wants to run the ball and wants to impose their will on the defense," said Baylor linebacker-safety Jalen Pitre. "Also a team that likes to take deep shots when you try to crowd in the box. I feel like West Virginia is a good matchup and we're looking forward to competing with them on Saturday."
Aranda knows any team coached by Brown will be difficult to play. He saw that first hand as LSU's defensive coordinator when Brown's Troy squad pulled off a 24-21 win in 2017.
"I have a lot of respect for Neal," Aranda said. "First of all, he whupped us when I was at LSU, so that's a pretty vivid memory there. Everyone that I talk to about him feels the same way that I feel, he's just a great person. And I know he's a very effective and strong coach, but he treats people right, there's a lot of respect in the coaching community for him. I'm happy that he's in our league, I think he makes us all better."
---
Baylor's updated 2020 football schedule
Sept. 26 — Baylor 47, Kansas 14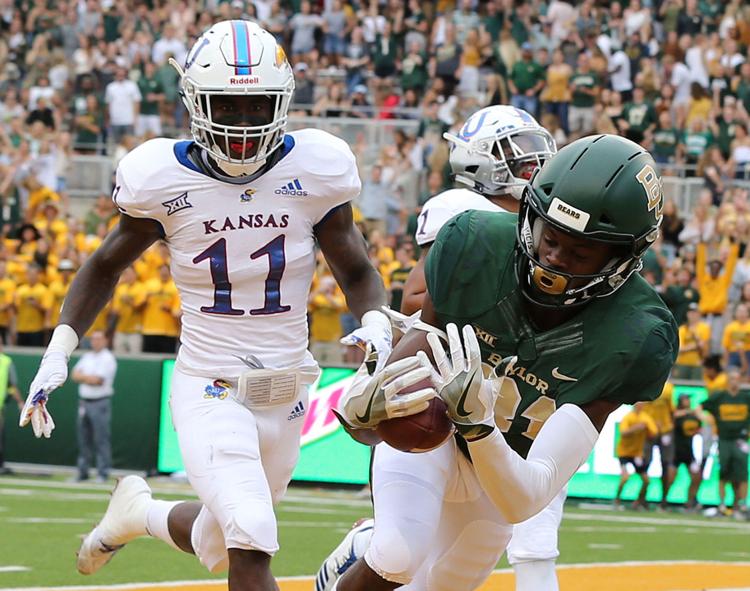 Oct. 3 — West Virginia 27, Baylor 21, 2OT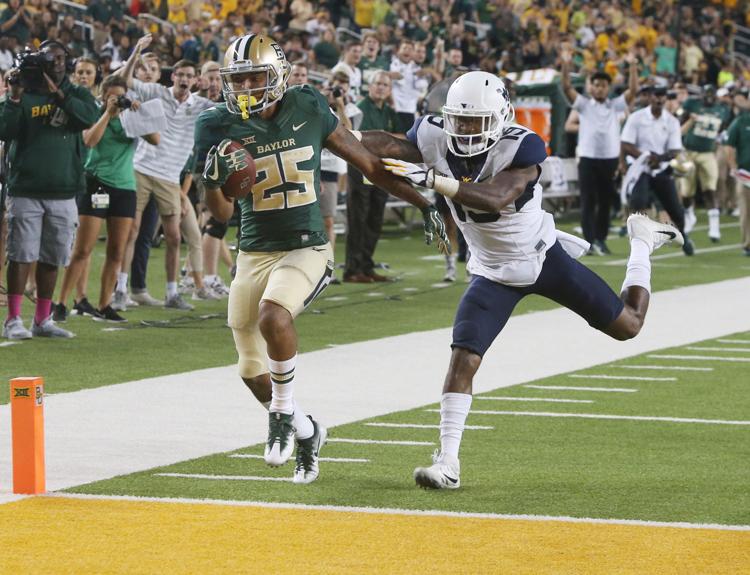 Oct. 24 — Texas 27, Baylor 16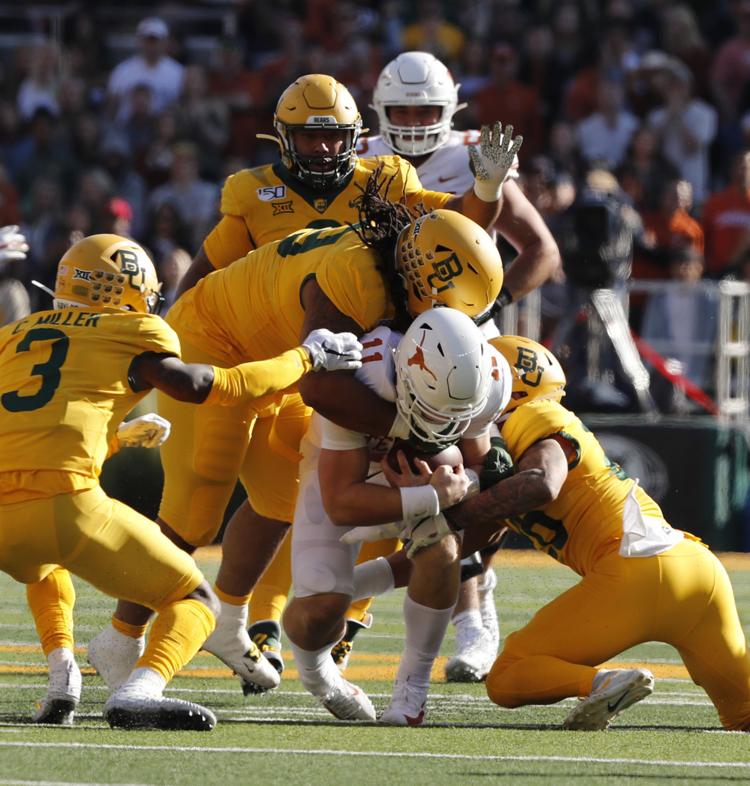 Oct. 31 — TCU 33, Baylor 23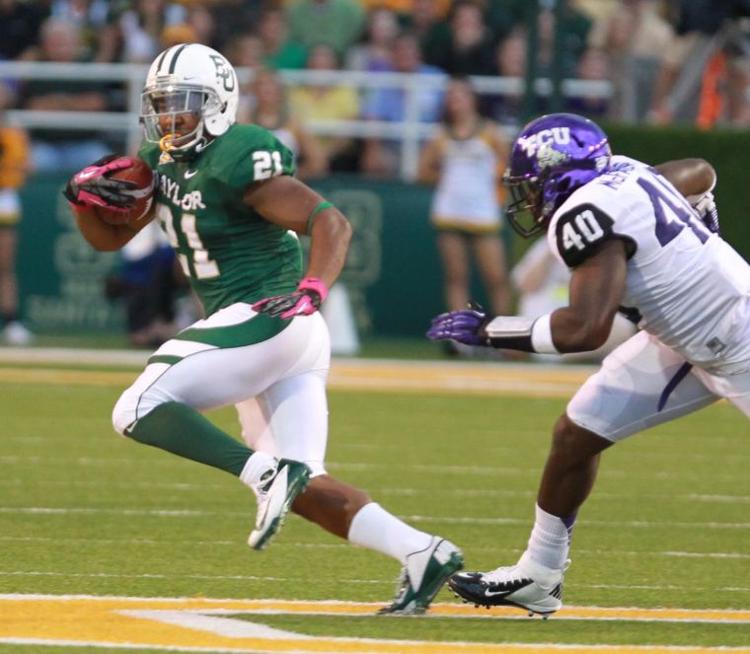 Nov. 7 — Iowa State 38, Baylor 31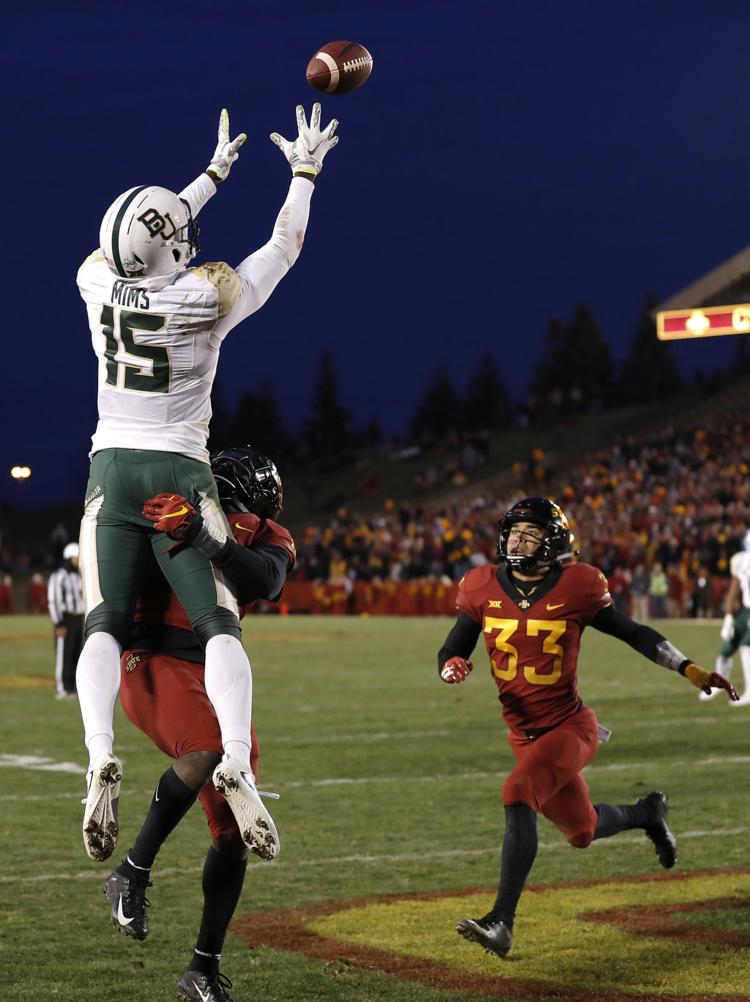 Nov. 14 — Texas Tech 24, Baylor 23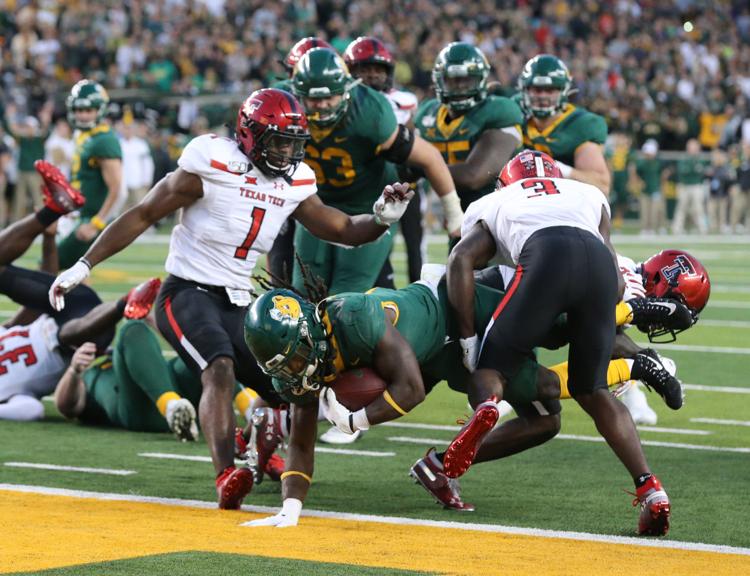 Nov. 28 — Baylor vs. Kansas State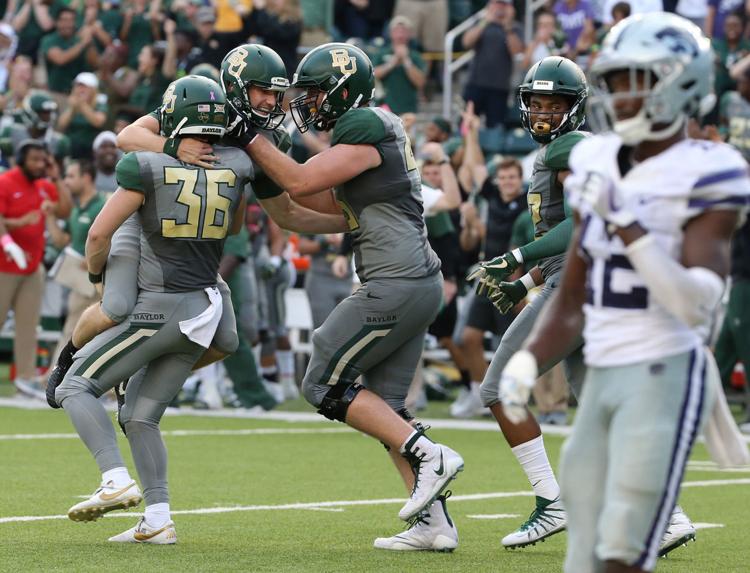 Dec. 5 — Baylor at Oklahoma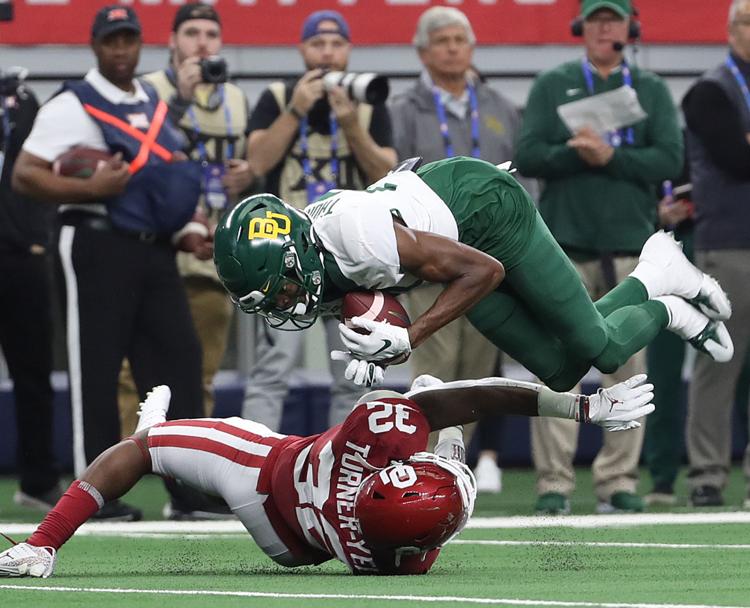 Dec. 12 — Baylor vs. Oklahoma State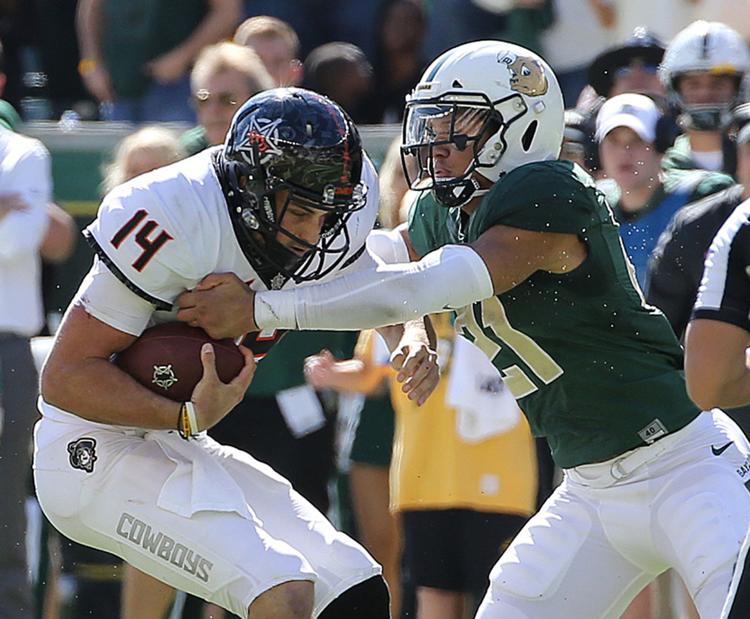 Ppd. — Baylor vs. Houston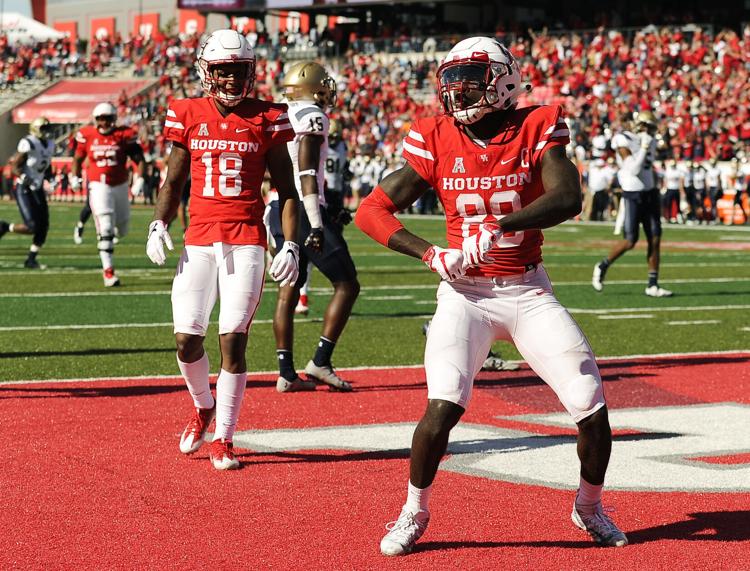 Ppd. — Baylor vs. Louisiana Tech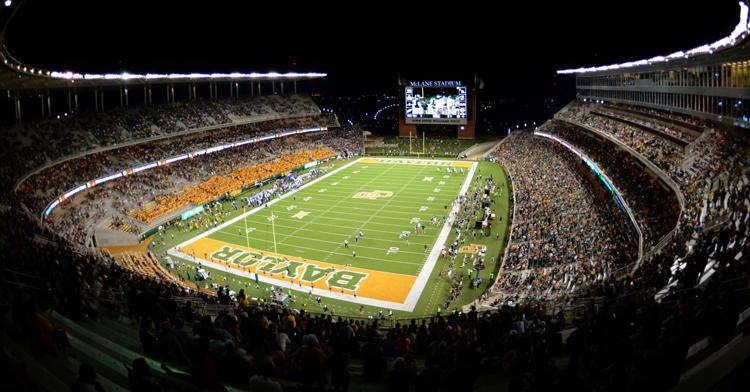 Ppd. — Baylor vs. Ole Miss, at NRG Stadium in Houston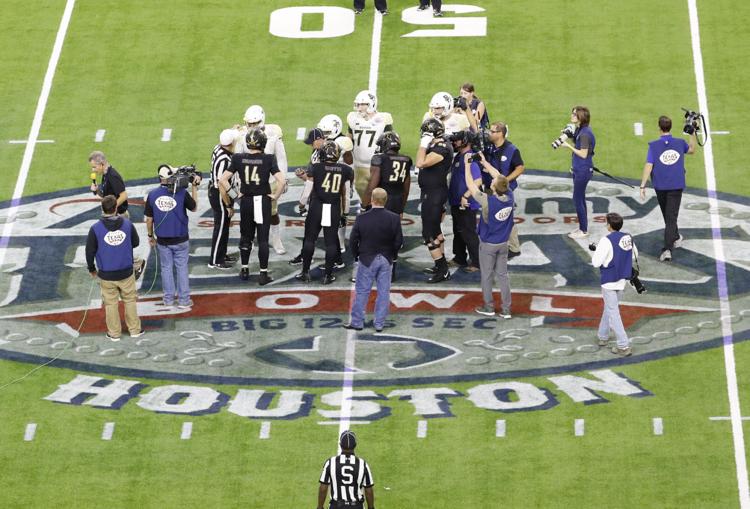 Be the first to know
Get local news delivered to your inbox!