---
AUSTIN — If Baylor was indeed just desperate to play and Texas was desperate to win, it looks like the desire for winning won out.
And even though Willie Shakespeare reminded us that the play's the thing, I think we all know winning's the better thing.
Baylor's uneven performance in a 27-16 road loss to Texas at DKR-Texas Memorial Stadium on Saturday signaled the importance of the nonconference and early-conference portion of one's schedule. You can't travel into Austin in late October with just two games to your credit and expect to be in midseason form.
But it also revealed so much more than that. It exposed a Baylor team that doesn't know who it is or where it's going right now. For most of the day, the Bears looked practically discombobulated. Put it this way: They made the Longhorn defense appear downright brutish, and that's been hard to do in 2020.
With just two games under their belts and a three-week layoff since they last played, the Bears entered the day still searching for an identity. I'm not sure they found one in Austin. If they did, they might want to give it back. In fact, let's encourage the Bears to engage in a bit of identity theft — and steal the personality away from a team with a bit of creativity and effectiveness.
"I feel like we're still working on (our identity)," receiver Gavin Holmes said. "There's areas where we see flashes, where we could be once we get it all together, once we figure it all out. I think we're a darn good team right now. We've just got some stuff to figure out."
Better start figuring. Three games in, Baylor might want to throw a hat over that Larry Fedora offense. It hasn't been pretty so far. In fact, it's been uglier than a downtown Austin traffic snarl. OK, maybe that's not completely fair. It appeared attractive enough against Kansas, but it turns out that the Jayhawks make everyone look about 70 percent better than they are. The Jayhawks are the drunk goggles of the Big 12.
Fedora and the Bears made some perplexing play calls. On third-and-goal from the Texas 4-yard-line in the opening quarter, the Bears opted to bodysurf quarterback Charlie Brewer into the middle of a crowd, as the Longhorns had eight in the box. Not surprisingly, nothing doing. Baylor had to settle for a field goal.
In a similar situation in the second quarter, a 3rd-and-1 from the Baylor 34, Fedora again put the ball in Brewer's hands on a run up the middle, only to see the Longhorns easily snuff out the play. Is this what constitutes ingenuity in 2020? If so, yecch. At least mix in one of those fancy RPOs (run-pass options) that seem to be all the rage in football vernacular.
Baylor head coach Dave Aranda also made the absolutely baffling decision to punt the ball from the Longhorn 30 on the Bears' initial drive of the second quarter. The Bears were locked in a 3-3 ball game at that point, and the wind was negligible. (I checked, the flags weren't stirring.) Why not attempt a long field goal? Kicker John Mayers has hit from 47 yards before. At worst, he misses, and the Longhorns take over, still 70 yards from paydirt.
That one didn't make a whole lot of sense.
"So, coming back from the West Virginia game and trying to find out when our best opportunities were to kick as well as when is best to pin them," Aranda said. "That was right about on the yard-line that we were going to be say, 'Hey, this could be either way based on game situation.' That was kind of a gut call by me to, again, have our defense kind of pin them down and play the field position game. At that point it felt like a field position game. So we were trying to execute that."
Mmm-kay. Methinks Aranda would like a do-over on that call, especially since the Bears gained only 10 yards of field position after Issac Power, who obviously didn't have a lot of field to work with, powered his punt into the end zone for a touchback.
Let's also address the elephant in the (quarterback) room. For the second straight game, Brewer delivered a stinker. Sure, the Bears showed some signs of life late, but one of BU's scoring drives had to travel only 25 yards thanks to an interception by the defense.
Baylor isn't taking any shots downfield. Is there something wrong with Charlie's arm? For once, he had a decent amount of time to throw. That good ol' Baylor line was at least OK. They allowed just one sack. But Brewer held onto the ball too long — in his defense, the Horns sometimes had Baylor's receivers blanketed — and he short-armed his deeper tosses. Baylor's longest play of the entire day spanned a whopping 21 yards.
Naturally, second-string QB Gerry Bohanon or third-stringer Jacob Zeno would win a popularity contest among Baylor fans right now. That's the way it goes for quarterbacks. It's a what-have-you-done-for-me-lately kind of gig.
That said, in my view, Brewer has enough skins on the wall to still be the starter next week against TCU. Should the Bears piddle along again against the Frogs, maybe then you give Bohanon or Zeno a chance. But Brewer has earned the right to get another shot. He's a four-year starter whose name appears high in the BU record books in all of the program's passing categories. He led Baylor to an 11-win season and a Sugar Bowl trip just a year ago. You can't overreact to his recent struggles.
Still, Baylor needs Brewer to be vintage Brewer. It needs the guy who once carved up Vanderbilt in the 2019 Texas Bowl, then donned a cowboy hat as the game's MVP afterward. It needs the guy who has engineered five game-winning drives in the fourth quarter in his BU career. It needs his trademark grit. It needs Chuckie Comeback. (Better yet, the Bears might want to grab a lead and hang on to it, and not have to worry about playing from behind.)
Tom Herman's team deserves some credit, too. Texas needed this win badly. The Longhorns had all the motivation in the world. They broke a longstanding fashion rule by donning all white after Labor Day, but somehow made it work. They resembled a case of Diet Dr Pepper to me, with that white-and-brown (burnt orange, whatever) combo. Zero calories, zero sugar, still sweet enough to win against a Baylor team that was running in place.
Maybe Texas blew Baylor's cover. (Lord knows the Bears blew plenty of coverages, leaving receivers wide-open downfield). Maybe this BU team suffers from a split personality disorder, up one week, down the next. Baylor's lack of practice time and overall dearth of game experience, thanks to COVID-19, haven't helped the Bears settle on one true temperament.
As October draws near its end, we're left with a Baylor team that doesn't know who it is. Perhaps they should try dressing up like the Longhorns next weekend on Halloween.
Hey, desperate times call for desperate measures.
---
Photo gallery
Baylor Texas Football - Tarik Black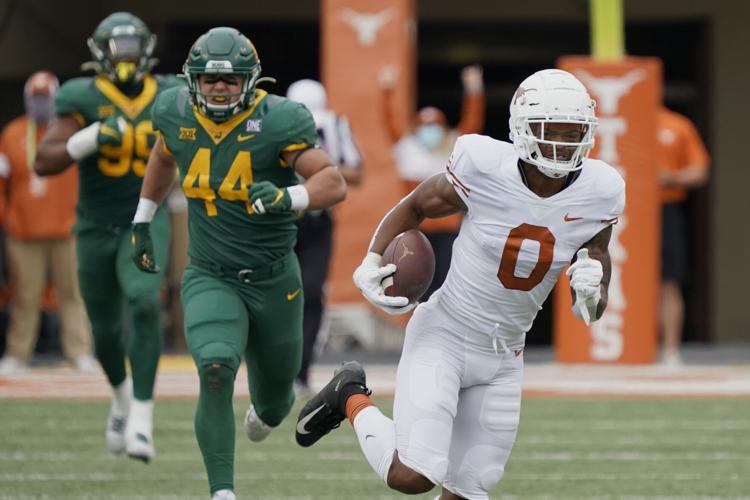 Baylor Texas Football - Ehlinger Terrell Bernard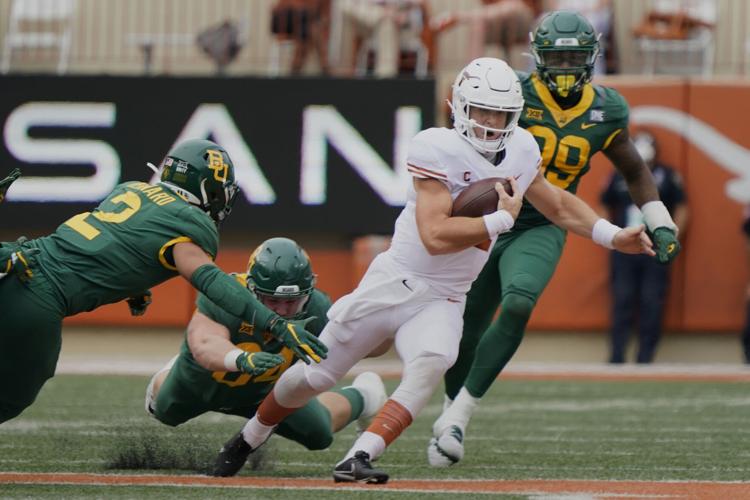 Baylor Texas Football - Gavin Holmes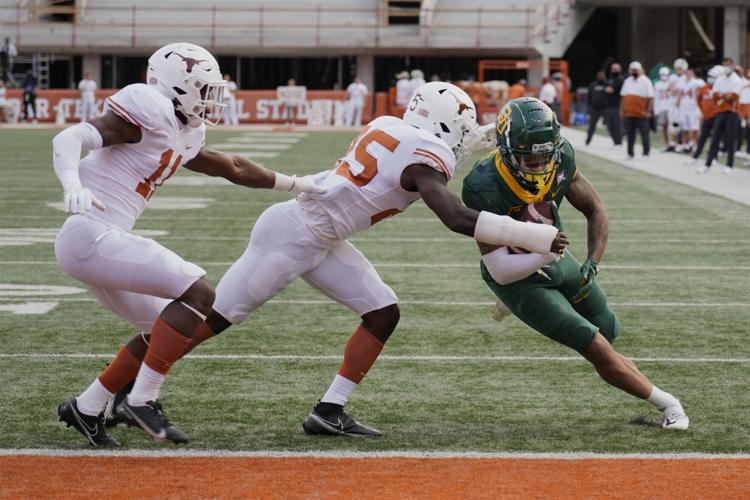 Baylor Texas Football - Terrel Bernard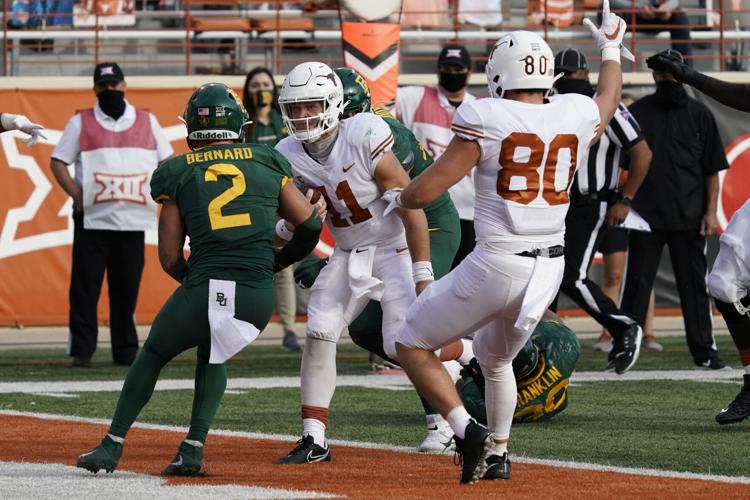 Baylor Texas Football - Davis Baucum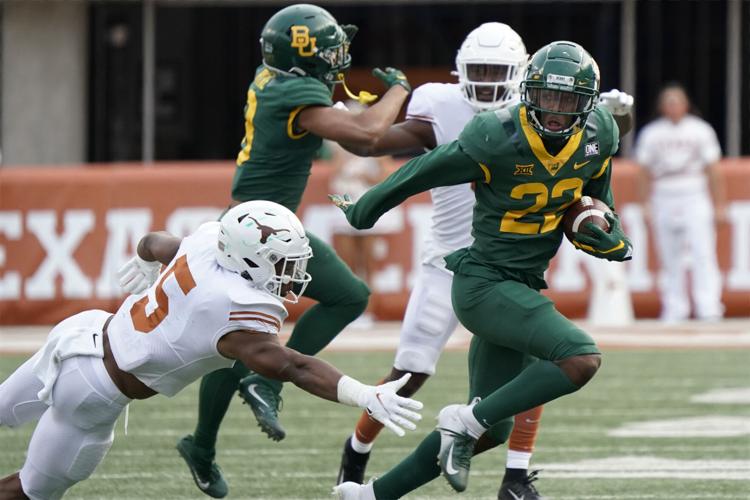 Baylor Texas Football - John Lovett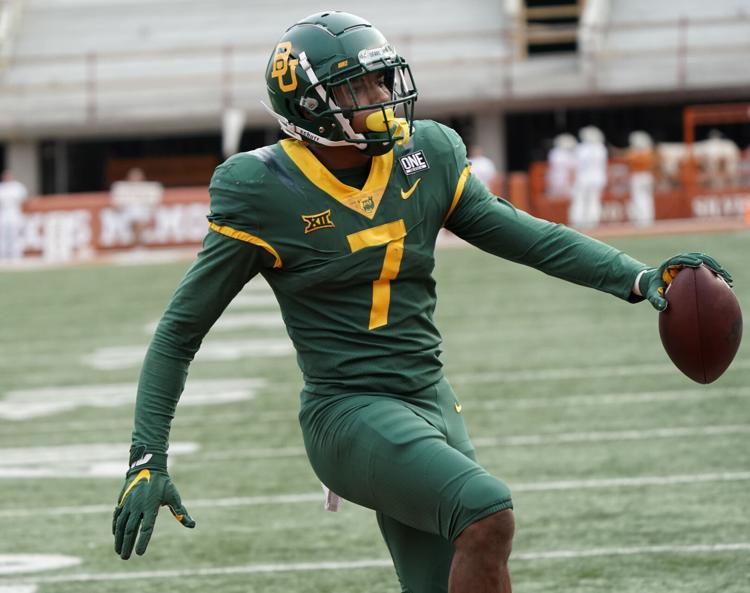 Baylor Texas Football - Mark Milton
Baylor Texas Football - Sam Ehlinger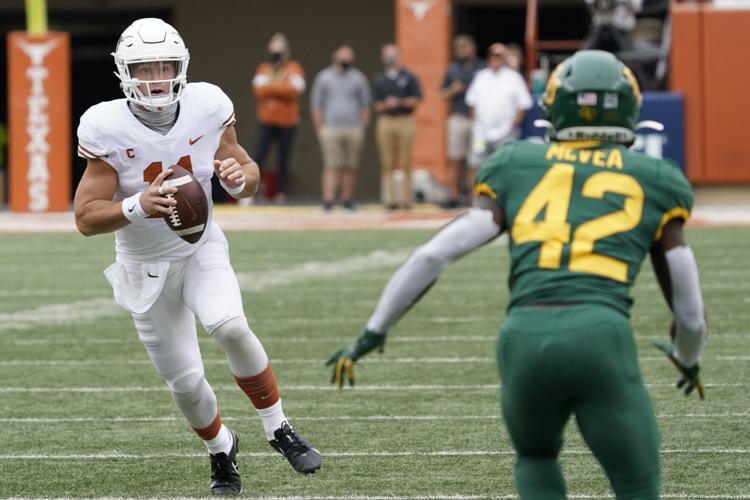 Baylor Texas Football - Charlie Brewer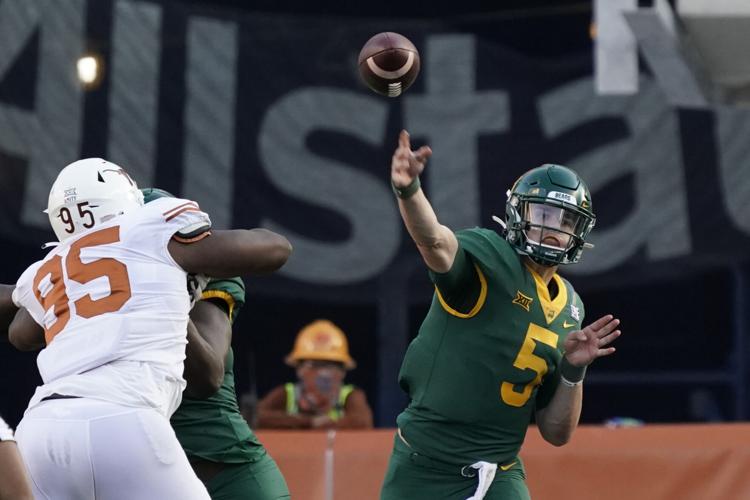 Baylor Texas Football - Sam Ehlinger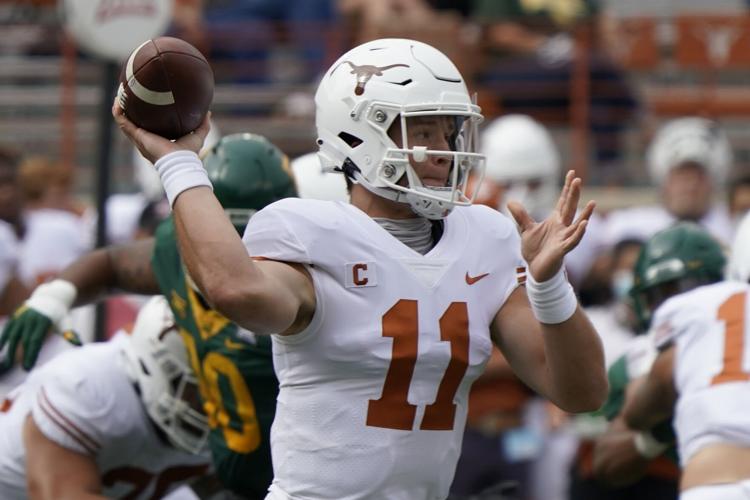 Baylor Texas Football - Charlie Brewer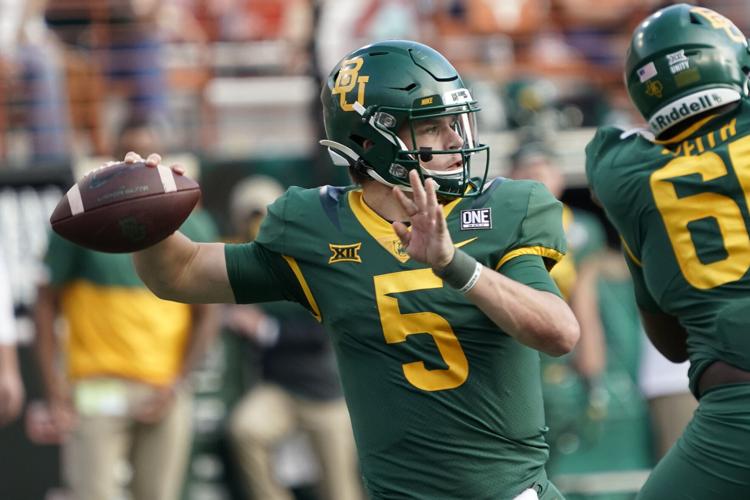 Baylor Texas Football - Sam Ehlinger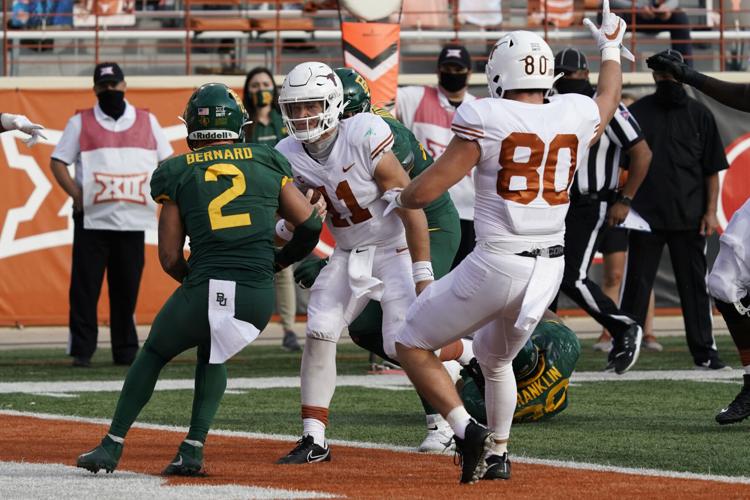 Baylor Texas Football, Charlie Brewer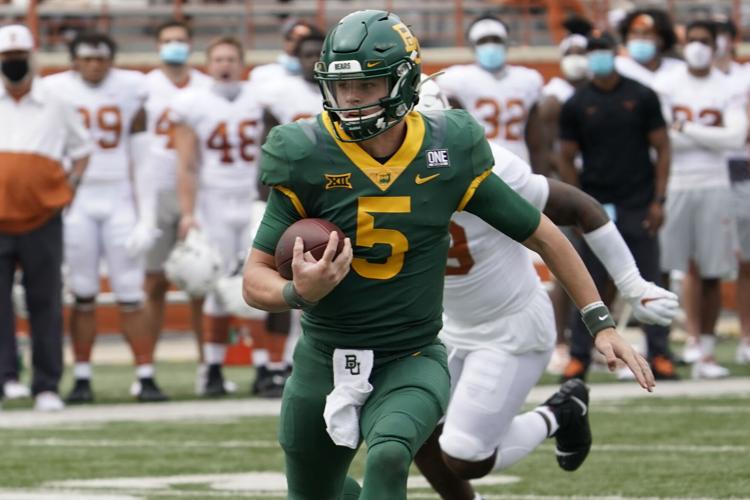 Baylor Texas Football - Charlie Brewer sack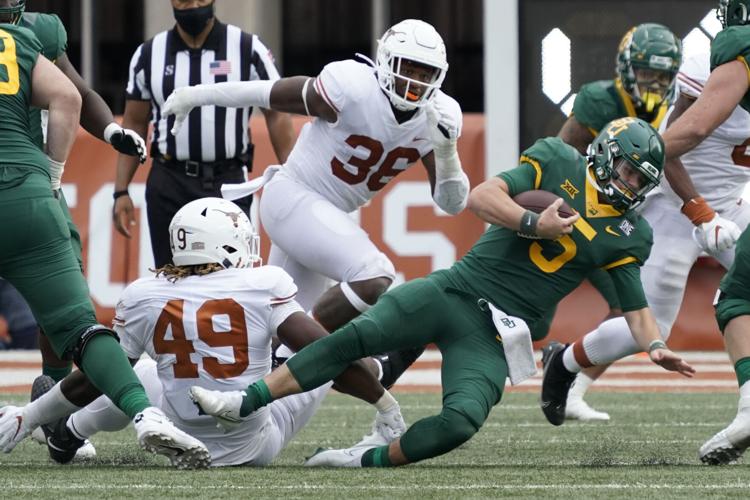 Baylor Texas Football - Dave Aranda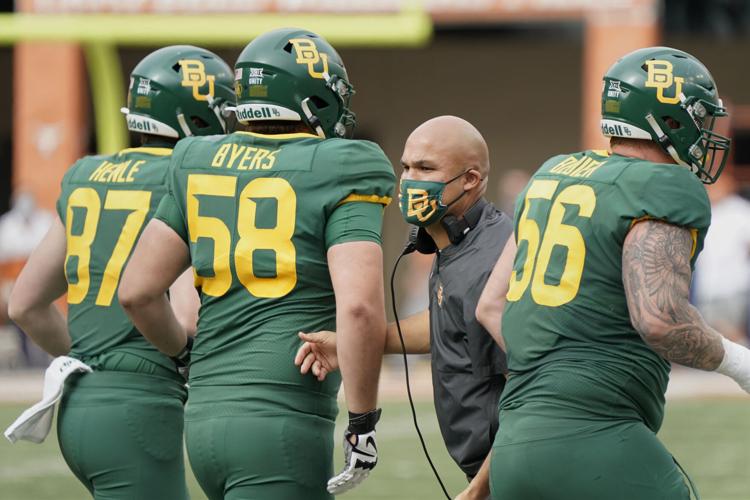 Baylor Texas Football - Tom Herman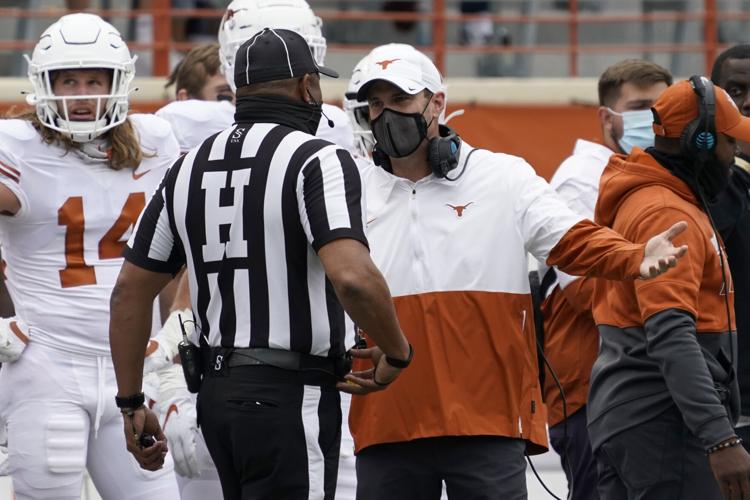 Baylor Texas Football - Tyquan Thornton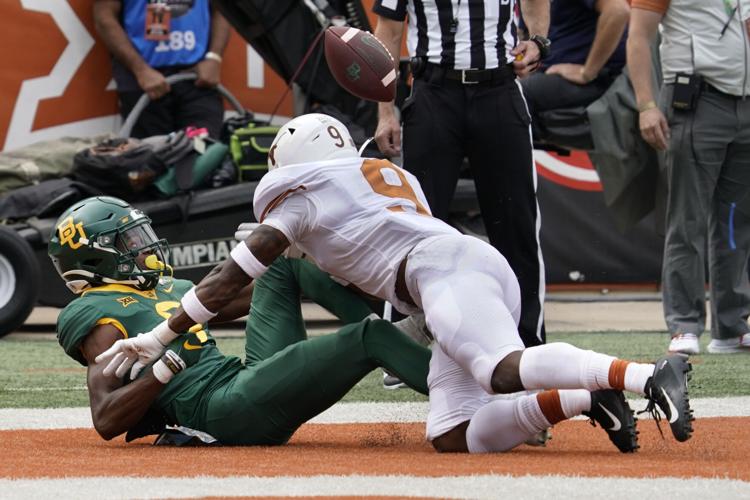 Baylor Texas Football - Joshua Moore
Baylor Texas Football - Eyes of Texas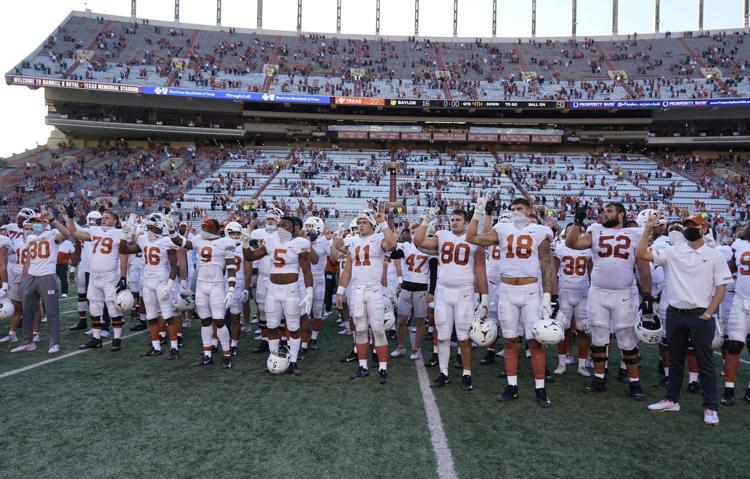 Baylor Texas Football - Eyes of Texas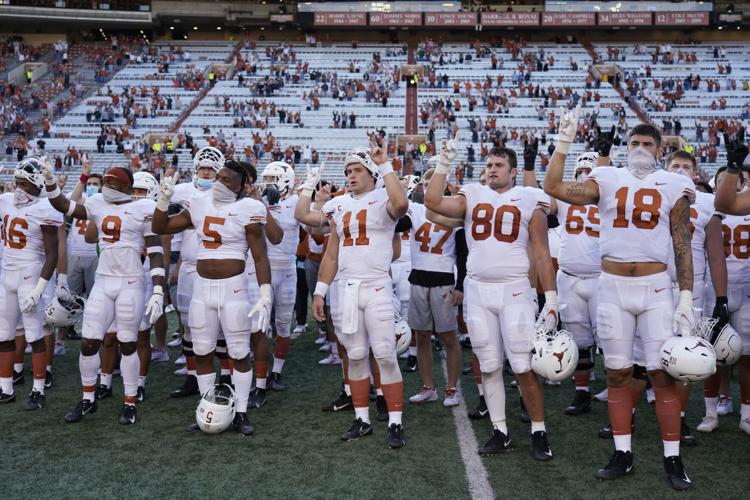 Baylor Texas Football - Eyes of Texas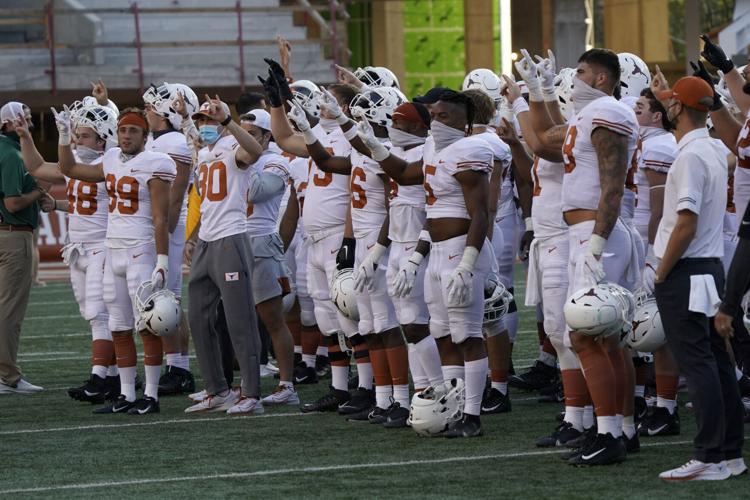 -- HIDE VERTICAL GALLERY ASSET TITLES (copy) -- (copy)
Be the first to know
Get local news delivered to your inbox!