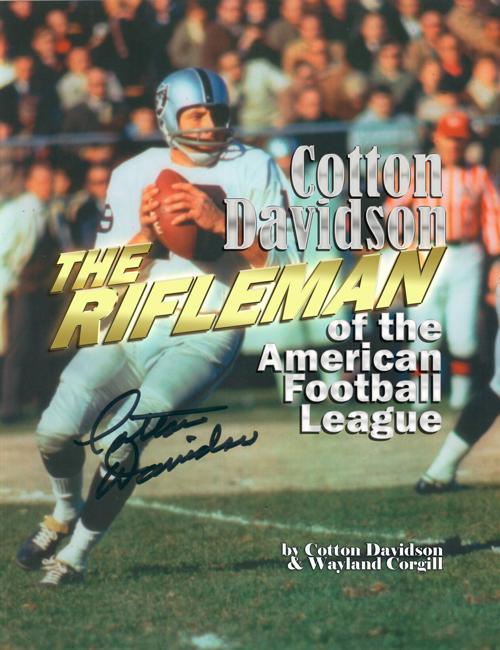 If you're searching for a Christmas gift for that special person in your life, might I suggest a book about Cotton?
No, not a how-to manual about the harvesting and ginning of a cotton crop. No offense to Eli Whitney, but that feels like some pretty heavy (read: boring) reading.
Rather, allow me to introduce you to a new biography worth your perusal, entitled, "Cotton Davidson: The Rifleman of the American Football League."
His birth certificate officially reads Francis Marion Davidson. But to everyone in Coryell County, he's just Cotton. And when I say everyone, I mean everyone. Davidson may be a living legend in terms of his athletic exploits, but he's also renowned in his hometown of Gatesville for his pleasant, approachable, easygoing demeanor.
But don't be fooled by Cotton's everyman personality. Davidson, who will turn 90 on Nov. 30, has lived an extraordinary life. From his earliest memories growing up in Gatesville through his days starring for the Baylor Bears to his military service in the Army and on through his adventures with the AFL's Oakland Raiders, he's accumulated a warehouse full of memories and stories.
And in "The Rifleman," Cotton and his co-author Wayland Corgill share many of those tales in rich, colorful detail.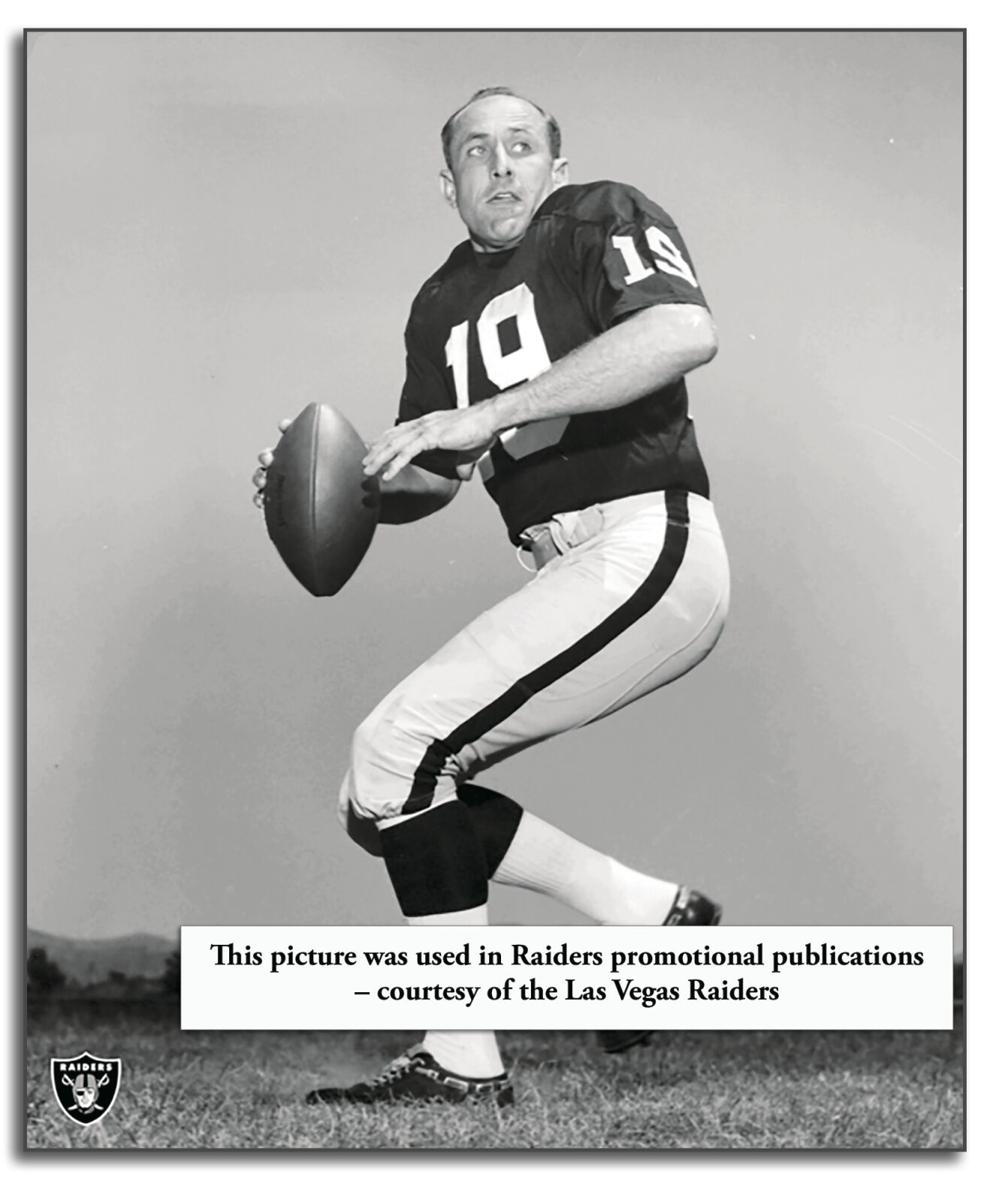 Davidson and Corgill, a longtime friend of Cotton's, labored on the book for several years before it reached completion. Corgill worked as an electrical engineer before taking up writing in his retirement years.
Mr. Corgill was kind enough to send me an advance copy last year, asking if I might provide a book jacket comment, which I was happy to do.
Knowing that publication was arriving this week, I called Mr. Corgill's number on Monday to talk about the book's release, only to learn that he had unexpectedly passed away over the weekend. I was so sorry to hear that. Though I did not know Mr. Corgill very well, I considered him to be a kindhearted and generous person who had a true talent for the written word.
On Saturday, Cotton will sign copies of his new book, which is now available for pre-orders on Amazon, from 10 a.m. to 2 p.m. at the Coryell Museum Historical Center in Gatesville. Limited copies of the book will be available for purchase at the event. Gatesville Mayor Gary Chumley has also declared Saturday as "Cotton Davidson Day," in light of the former quarterback's many achievements and his dedication to the Gatesville community.
Despite Corgill's passing, the event will go on as planned. "My Dad would have wanted it that way," Corgill's daughter said.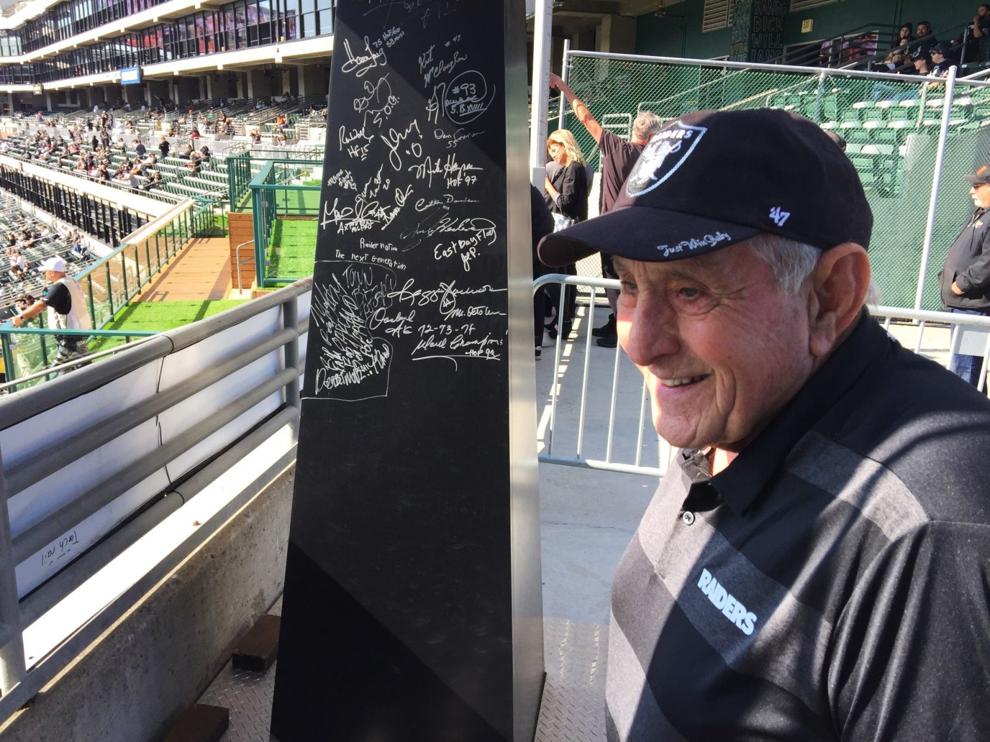 Though "The Rifleman" documents the life and times of the "World's Oldest Raider" — Cotton was christened by the Raiders with that title in 2019 — the book also stands as a tribute to Corgill. Every good pilot needs a co-pilot, and Corgill gave countless hours to this project. Again, it's beautifully written, and Wayland's family should be proud.
This is what I passed along for the book jacket, and I stand by this review:
"In 'The Rifleman,' Cotton Davidson spins a tale just as tight as any spiral he ever let fly. Best of all, it's true. In lustrous detail, Davidson and Wayland Corgill chronicle a remarkable journey of perseverance and passion. Ask anyone at Gatesville High School, Baylor University or the NFL's Raiders and they'd quickly and without hesitation classify Cotton as a legend. This dynamic and delightful offering from the Pride of Coryell County reveals why."
Football gave Davidson a window to the world. He visited places he never would have dreamed of reaching as a child. Yet he always came back to Gatesville. Quite simply, it's home.
"I love it. It's a nice little town," Davidson said in a past interview with the Trib. "A lot of what's going on in the world doesn't happen here."
In 2019, the Raiders gave Davidson the honor of lighting the Al Davis Memorial Torch, a massive, Olympic-style cauldron, before the first game of the franchise's final season at Oakland Coliseum prior to their move to Las Vegas. It was a fitting tribute to the Raiders' original star.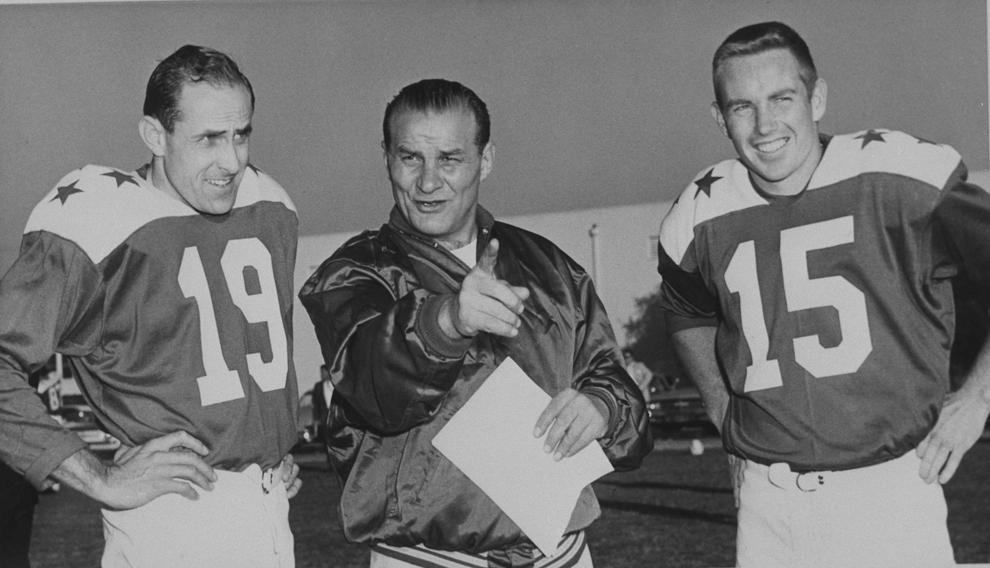 But though Cotton has been an AFL all-star, a member of the Texas High School Football Hall of Fame and the Southwest Conference Hall of Fame, his most lasting legacy is that of the Ultimate Family Man. He's been married to his wife Carolyn for more than 60 years and together they've been blessed with four children and 12 grandchildren.
Yes, family has provided the fabric of Cotton's life for going on nine decades. It's been a life of devotion and dedication, of humor and humility, and in "The Rifleman," it's all been electrically engineered by Cotton and his good friend Corgill.
Pick up a copy today. Your bookshelves will thank you.