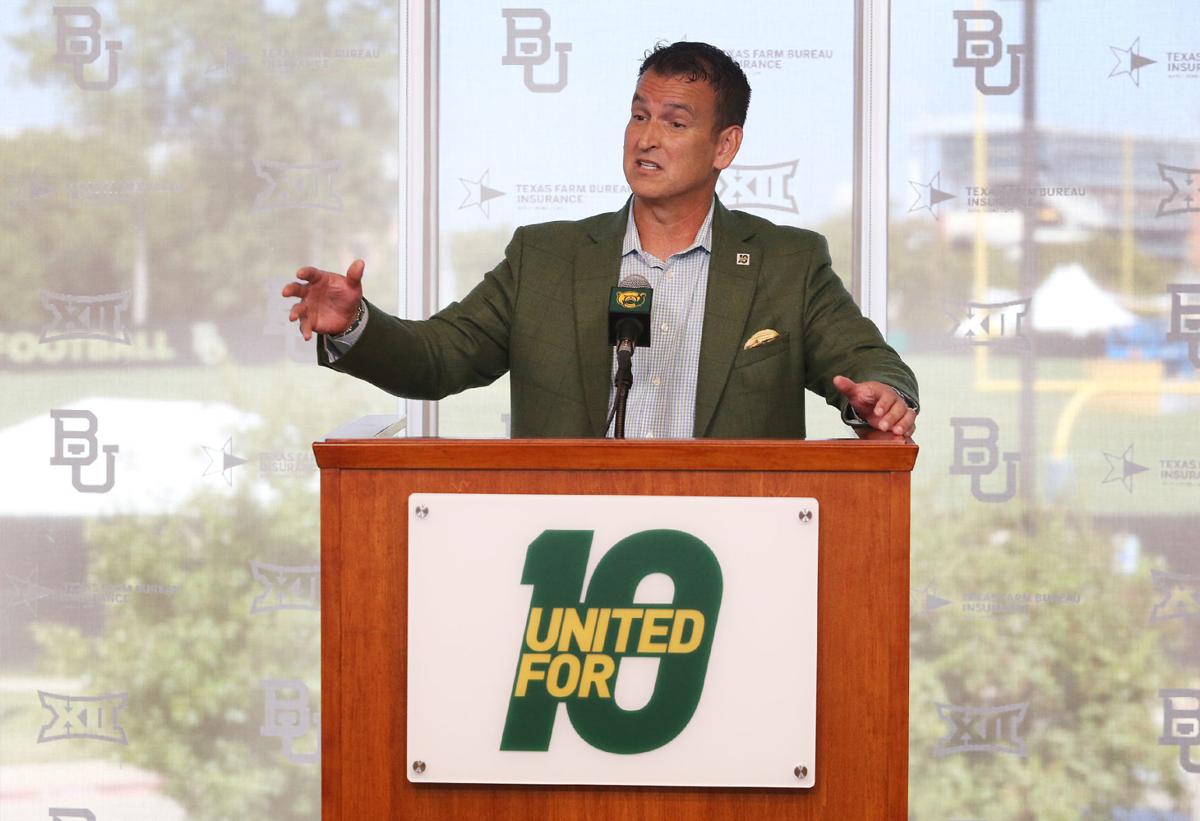 Joseph Duarte joins the Trib sports guys to muse on Aranda-Holgorsen, Baylor-Houston, the Big 12's disaster week and more.
It's hard to say no to the puppy dog eyes.
When Mack Rhoades spotted the hang-dog expressions on the faces of the Baylor football players following the cancellation of the original season opener against Louisiana Tech, he felt their pain. The Baylor athletic director wanted to play that game as much as anyone. But — in the most familiar, sing-a-long chorus of 2020 — COVID-19 had other ideas.
"Our student-athletes, our young men, they were down, as you can imagine, really disappointed," Rhoades said. "After everything we've all been through, after everything they've been through in regards with COVID, to have that anticipation and then have that rug pulled out from under you, it was really, really hard."
So, Rhoades and his (administration) team went into two-minute-drill mode. They switched to a higher gear. (You see, kids, cars used to have this apparatus called a stick shift … oh, never mind.) The AD said that the impetus behind getting an alternative game scheduled — "The driver," as he called it — all came back to the players.
"I'm glad for our student-athletes, I'm glad for our coaches and fans that we were able to work something out," Rhoades said, the relief in his voice evident.
How did it happen? Well, it took a frenzied scramble that might rival the best QB sneak that Charlie Brewer has to offer. Rhoades described it as "a mad dash."
After Louisiana Tech had to bow out of its Sept. 12 game with Baylor due to a COVID outbreak within its team, Rhoades went to work. He and his associate athletic directors Jeremiah Dickey and Marcus Sedberry worked their phones, calling what Rhoades described as the "obvious" options for a make-up game. That is, teams that didn't already have a game scheduled on Sept. 19, Baylor's last open date before the Big 12 opener against Kansas.
To be honest, they didn't make a ton of headway. "There was very, very little interest," Rhoades said.
They decided to start thinking outside the box. Baylor approached one last-resort option. But that didn't pan out, either.
But it's 2020, and Baylor's administrators do have access to Twitter. On Friday of last week, they started seeing media reports that Memphis might have to cancel its Sept. 18 game with Houston. The Tigers were dealing with at least 20 positive coronavirus cases within the football program, the Memphis Commercial Appeal reported.
Late Friday afternoon, Rhoades called Chris Pezman, the athletic director at Houston.
"I said, 'Look, if there's a cancellation of your game with Memphis, would you be interested in playing on Saturday (the 19th)?' So we talked through that. Certainly he had to think about it," Rhoades said.
A couple of not-so-small hurdles stood in the path of an agreement. One was the official cancellation of the Memphis-Houston game. That needed to happen in enough time for Baylor to work with Houston on Plan B.
The other impediment was "putting together a term sheet in less than two hours," Rhoades said. (If you're ever personally setting up a college football game in the future, make sure to have a lawyer on retainer.)
Baylor presented Houston with two options: Take a larger payout to come to Waco and play one game on Sept. 19, or accept a smaller payout and Baylor would entertain talks for a future home-and-home series between the schools.
When Rhoades reconnected with Pezman on Saturday morning, Houston was ready to finalize the deal for Option 2. "He called me in the morning and said the Memphis situation doesn't look good, and I think we'd like to play," Rhoades said.
Of course, finalizing a college football game isn't easy as sending out a group text to your buddies to get a pickup two-below game together. College football programs usually plan these meetings out years in advance. That's where those lawyers come into the equation.
"(I'm) thankful for our office of general counsel (directed by Christopher Holmes), who gets a call out of the blue from me saying, 'Hey, sorry to take you away from your Saturday, but you think there's any chance we can get a term sheet done here very quickly?'" Rhoades said.
All along the way, Rhoades said that he had frequent discussions with Dave Aranda. The first-year Baylor head coach kept an "open mind" about whatever potential opponent Rhoades brought him next.
In his Monday press conference, Aranda said that he was an avid baseball card collector when he was a kid, and that the back-and-forth negotiations of trying to get a game done brought to mind those days. "It just felt like as we were going through this process of like, 'Hey, I've got a Steve Sax, can I trade you for a Steve Marshall?' " Aranda said. "That was just very weird for me."
Rhoades expressed sympathy for the programs at Louisiana Tech and Memphis. In an ideal world, Baylor would have played the Bulldogs last week while Houston took on the Tigers this week. If 2020 has reminded us of anything, it's that the world isn't perfect.
"You hate that there had to be some misfortune, meaning our game versus La. Tech and their game versus Memphis, to create the positive, but certainly grateful that we could create a positive," Rhoades said.
Some wise person probably once told you about the importance of not burning bridges. My dad taught me that lesson. There is no returning to a torched crossing. Good luck clearing that empty, awkward gap.
Rhoades understands this truth. He didn't try to take the credit, but the Baylor AD's past connections to Houston helped get the deal done. Rhoades was Houston's athletic director from 2009-15, and still knows plenty of people there. That includes Pezman, who was his assistant AD for football operations in 2012 and '13.
"That's a place that is very dear to me," said Rhoades, before mentioning several former UH colleagues by name. "So, those positive relations certainly helped. And probably because there's mutual respect by both parties, it helped make it come together easier and quicker than what may have otherwise happened."
So, that's it. That's the backstory. These games don't happen by accident, you know.
It takes some hustle. Sometimes even a mad dash.
Whatever the outcome of Saturday's contest, it'll be a victory for Baylor and Houston alike. In the Year of the 'Rona, simply playing is a triumph in itself.
Rhoades said that he can't wait to look into the eyes of Baylor's players on Saturday. Where once he saw regret he expects to find rejoicing. He said that seeing the players take the field will warm his heart — and he won't be alone.
"Our kids wanted to play, and were disappointed they couldn't," Rhoades said. "Now we were able to put an opportunity in front of them. I'll certainly be happy for them and, again, I just know Coach Aranda feels exactly the same way. This was really about our young men, and I know it will warm his heart as well."
---
Baylor's updated 2020 football schedule
Sept. 26 — Baylor 47, Kansas 14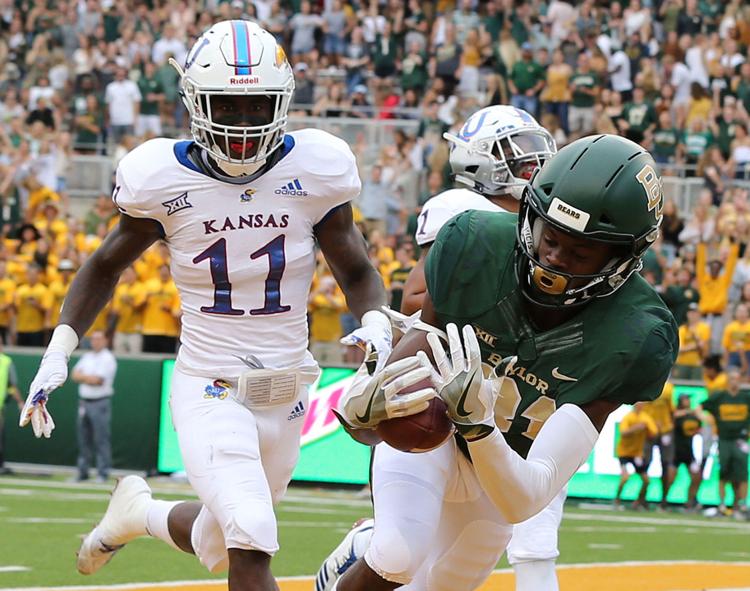 Oct. 3 — Baylor at West Virginia (11 a.m., ABC)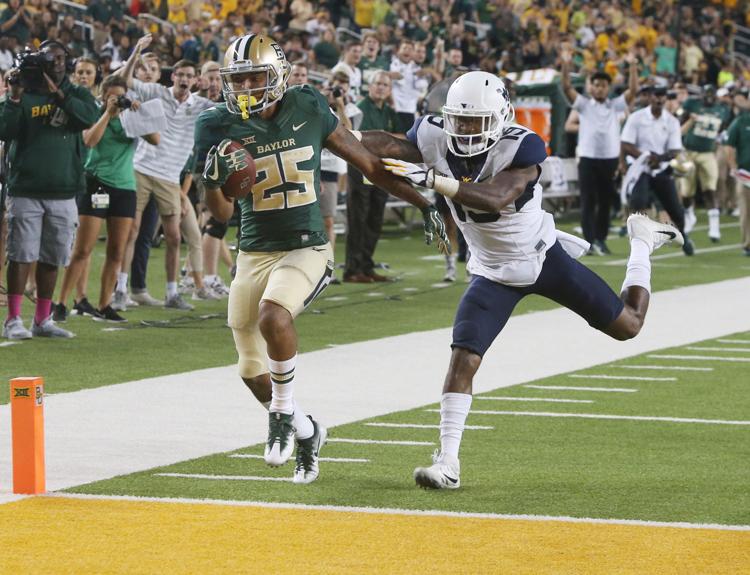 Oct. 17 — Baylor vs. Oklahoma State (homecoming)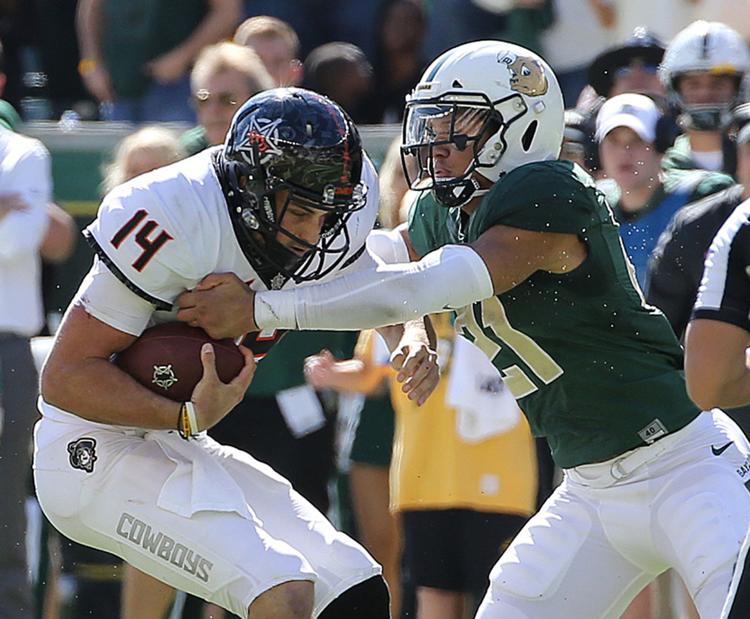 Oct. 24 — Baylor at Texas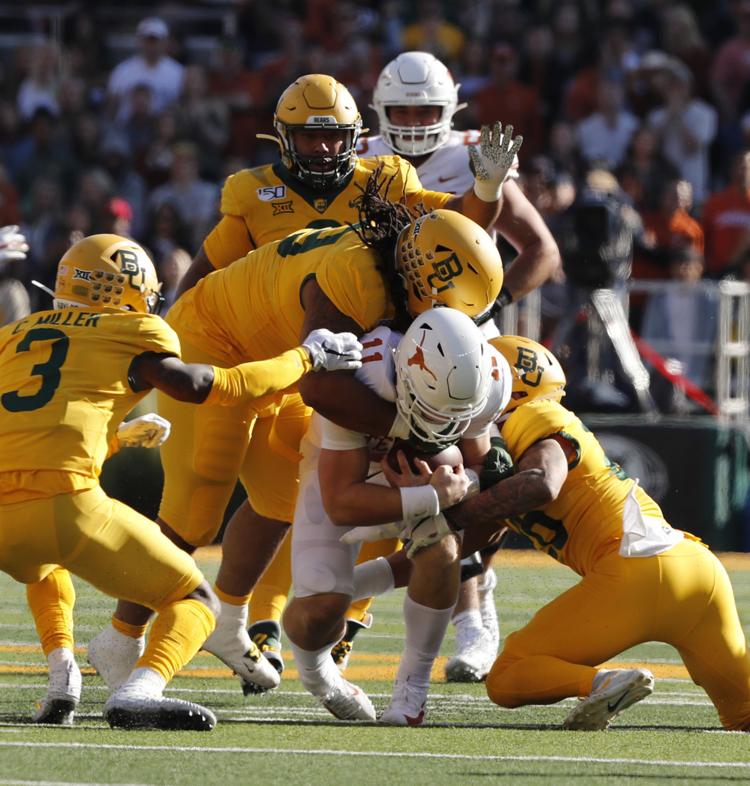 Oct. 31 — Baylor vs. TCU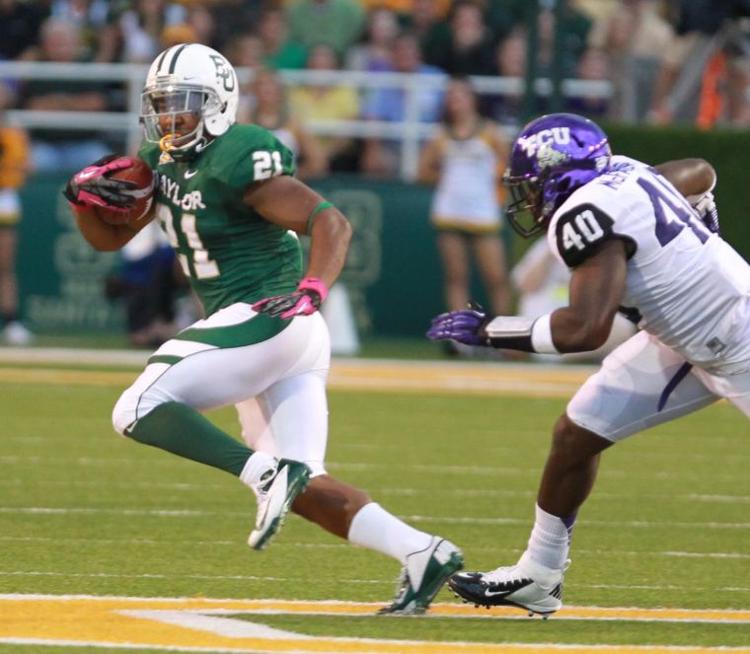 Nov. 7 — Baylor at Iowa State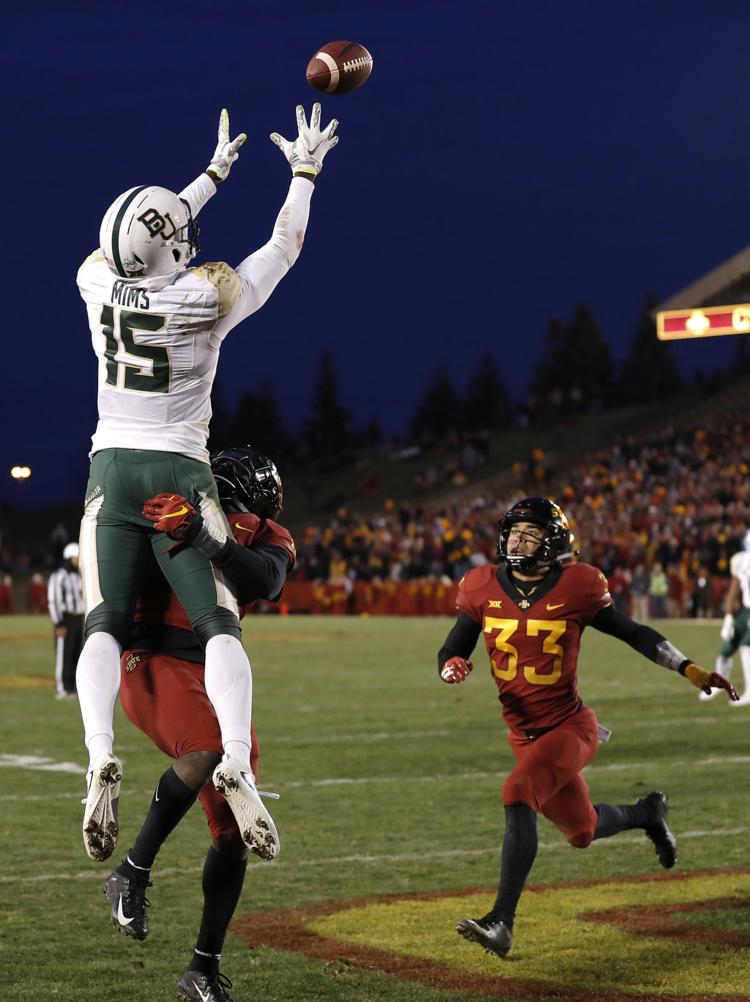 Nov. 14 — Baylor vs. Texas Tech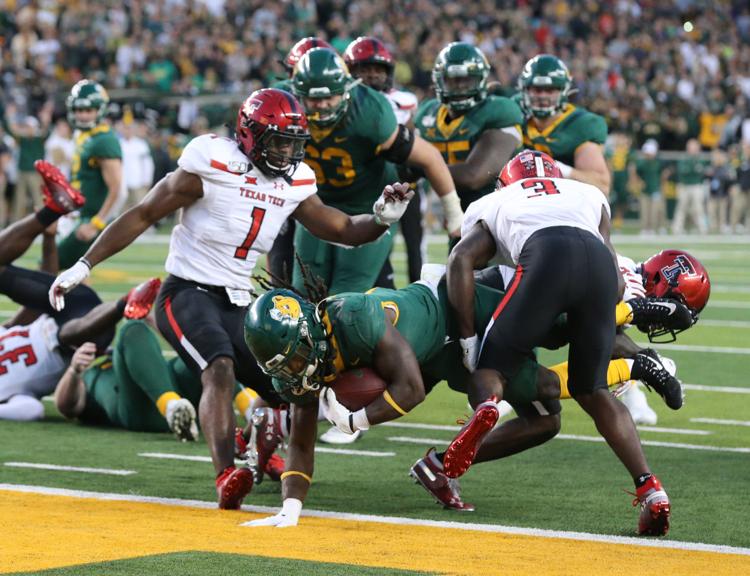 Nov. 28 — Baylor vs. Kansas State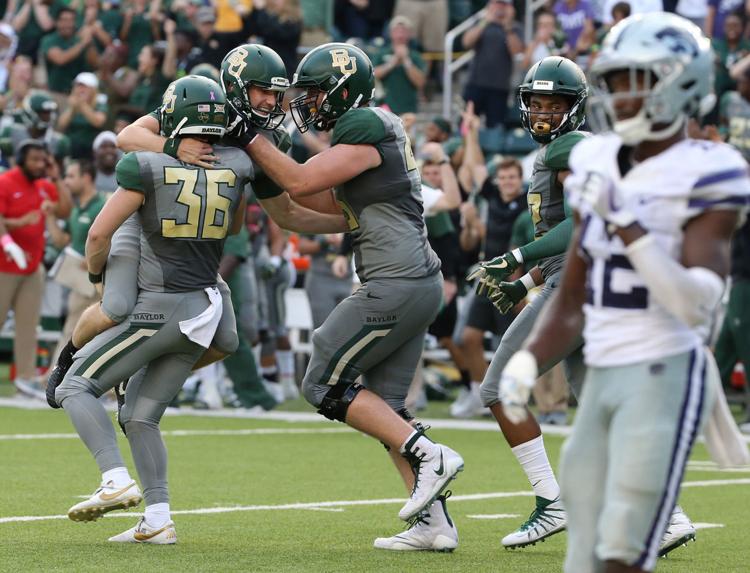 Dec. 5 — Baylor at Oklahoma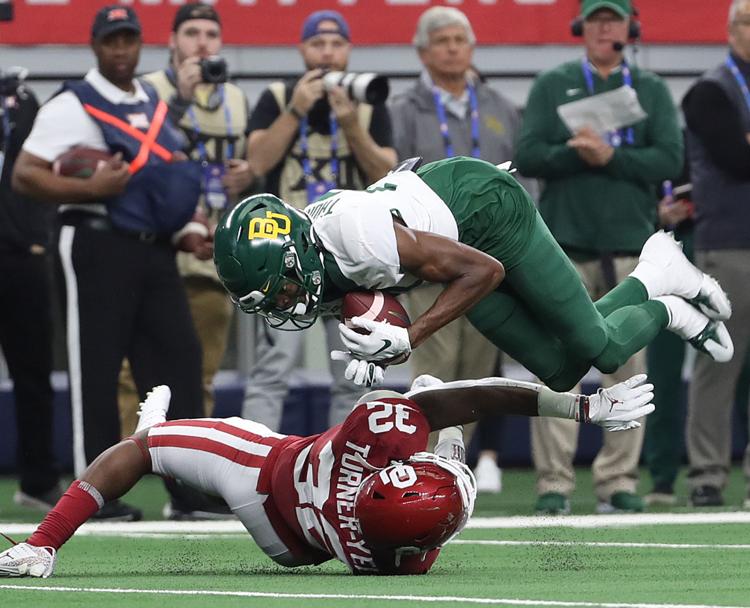 Ppd. — Baylor vs. Houston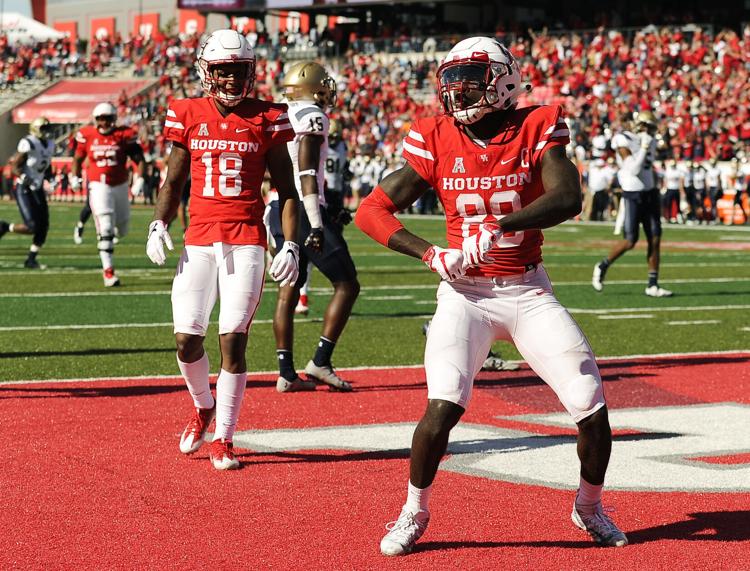 Ppd. — Baylor vs. Louisiana Tech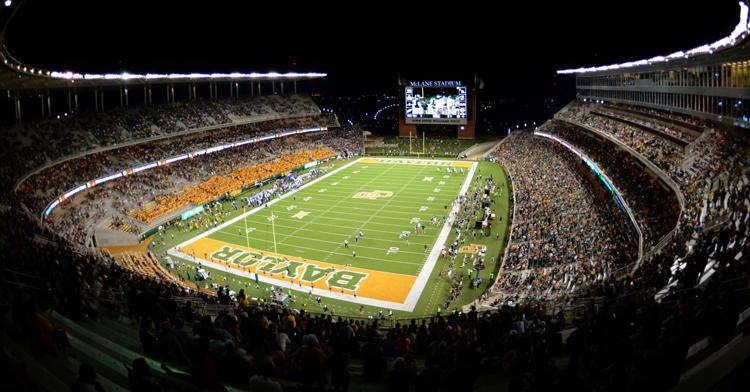 Ppd. — Baylor vs. Ole Miss, at NRG Stadium in Houston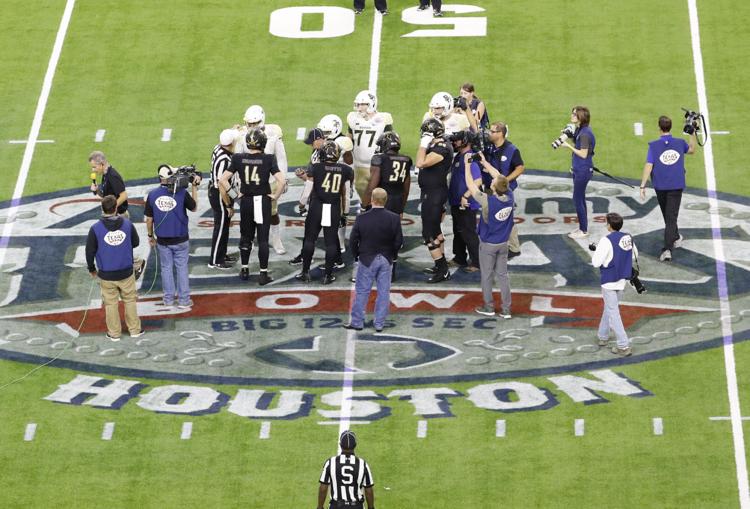 Be the first to know
Get local news delivered to your inbox!