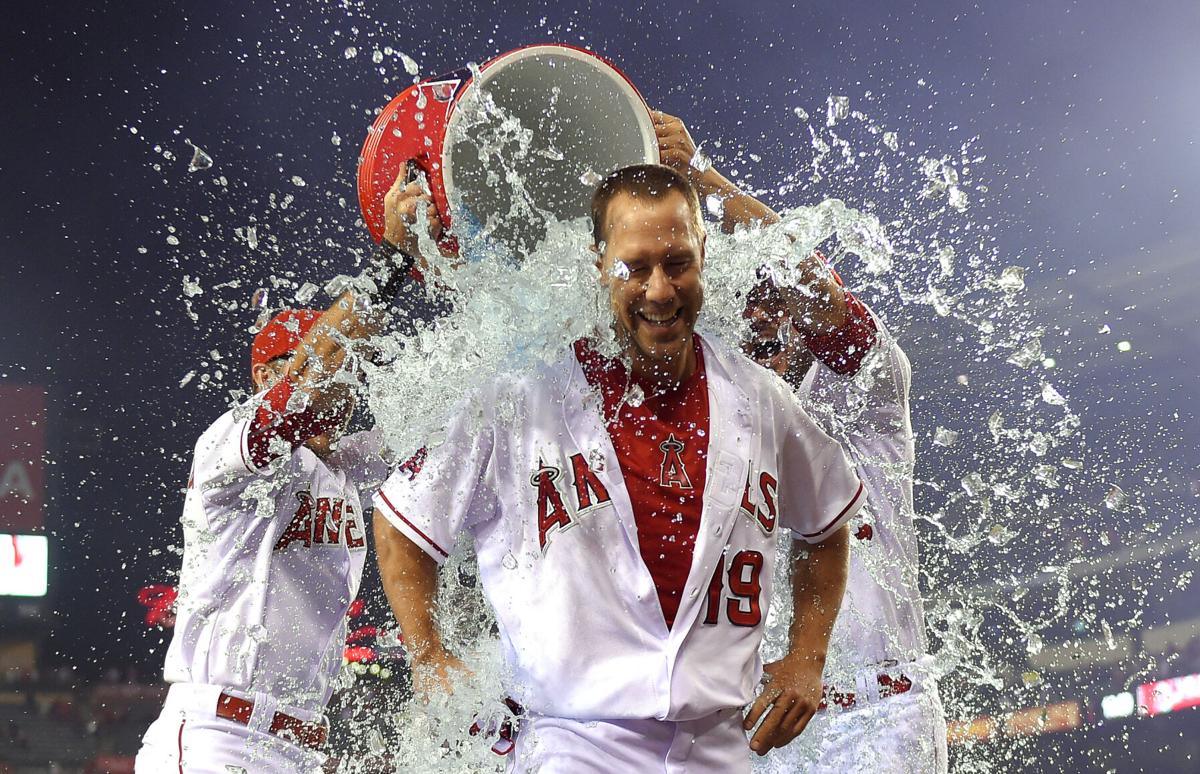 So, the other day, after the Los Angeles Dodgers bashed the Atlanta Braves with a playoff-record 11-run first inning, my colleague John Werner posed a question. Among the Dodgers' wallops was a grand slam from Max Muncy.
"Do you think Muncy has already surpassed David Murphy as Baylor's best big-league hitter?" John asked.
"Oh, yeah," I quickly responded. "He hit 35 home runs last year. (Actually, in each of the past two years.) He's been an All-Star, he was in the Home Run Derby. Yeah, he's the best."
Honestly, these are the kinds of water cooler conversation we've been missing in 2020. COVID-19 chatter dominates our focus, and understandably so. You've got to stay on top of who's canceling what next. But sometimes you just want to talk sports, right?
In August, Daniel Castano reached the majors with the Miami Marlins, becoming Baylor's 44th player to get a shot in The Show. (Keep an eye out for catcher Shea Langeliers with the Braves and third baseman Davis Wendzel with the Rangers in the next few years. They should add to that number.)
But John's question got me thinking. Who are the best of the best of all of the big-league Bears? I decided to do a little digging, and scrawl out my own lineup card.
Keep in mind, these players aren't being judged on their Baylor careers, but rather what they did once they swapped out that interlocking BU hat for a Major League lid.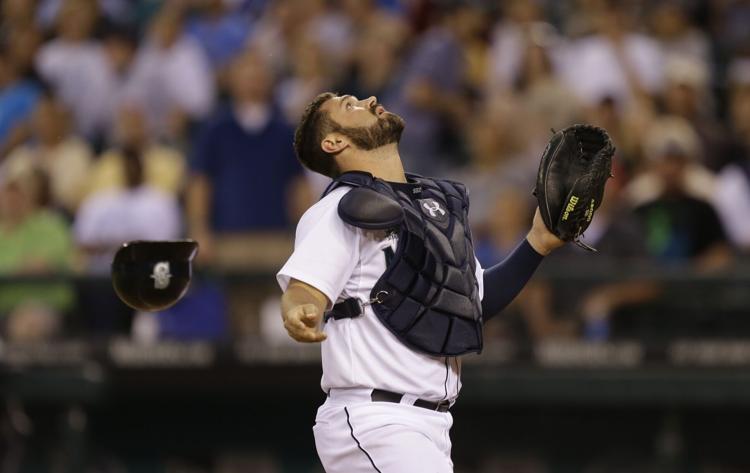 Catcher — Kelly Shoppach. Winner of the Johnny Bench Award as the nation's top collegiate catcher in 2001, Shoppach carved out a nice pro career. He spent parts of nine years in the bigs with six different teams. His bat percolated like a bag of Orville Redenbacher's, as it always carried a bit of pop to it.
While with the Indians in 2008, Shoppach hit .261 with a career-best 21 home runs. Before Muncy came along, that served as the best single-season total for any BU product. That season he also became just the second American League player in history to bang out five extra-base hits in a game, smashing two home runs and three doubles in a game against the Tigers.
Shoppach ended up playing 572 career games and hit 70 career home runs. He beats out Matt Batts, who spent 10 years in the majors in the 1940s and 50s, for the starting catcher spot on this Green and Gold MLB Squad. (By the way, how great a baseball name is Matt Batts? I mean, come on!)
First Base — Max Muncy. Easy pick. Muncy's path to stardom was circuitous, but he has found a home at first base for the Dodgers. He clubbed 35 home runs in both 2018 and '19, and finished 15th in National League MVP voting in each of those seasons.
Muncy also can dial the drama up to the Max. That is to say he has a flair for the dramatic, as he showed in the 2018 World Series, when he ended the longest game in the history of the Fall Classic with a walk-off home run in the 18th inning.
Second Base — Nate Orf. Outside of Muncy, Baylor's big-league infielders haven't done much. But getting there is something, right? And Orf's career is at least ongoing. Milwaukee Brewers fans adored Orf when he was in their organization, going so far as to create a "Free Nate Orf" movement when he was in the minors. Orf's first big-league hit was an American classic, too, as he homered on the Fourth of July in 2018. Now Orf is in the Oakland A's organization, and made a brief appearance as a pinch runner in the ALDS against Houston.
Shortstop — Drew Sutton. Sutton had a short career, but he wore plenty of jerseys. He saw action with five different teams in four big-league seasons, finishing with a .256 career batting average, four home runs and 37 RBIs.
Third Base — Fritz Connally. Connally, a star on Baylor's back-to-back College World Series teams in 1977 and '78, rose to the majors for two seasons with the Reds and Orioles. He totaled three career home runs, but interestingly enough, each of the first two were grand slams.
Outfield — David Murphy. Murphy had enough tools to open up his own hardware store. He hung around the majors for 10 seasons, and all in all put together a solid career. His 104 career home runs and 472 RBIs rank No. 1 all-time of any Baylor alum.
Murphy's best all-around year was probably 2012, when he ranked 10th in the American League in batting average (.304) for the Rangers. He also scored 65 runs, drove in 61 and had an on-base percentage of .380 (sixth in the league) that year. Nowadays, you can still catch Murphy's exploits on Fox Southwest as a Rangers broadcaster.
Outfield — Ted Uhlaender. Manning center field for the Twins, Indians and Reds for eight years, Uhlaender turned in a workmanlike career. In 1968 — universally regarded as the Year of the Pitcher in Major League Baseball — he hit .283, which ranked fifth in the American League. The next year, he scored 93 runs and drove in 62 as the Twins' starting centerfielder.
Following his playing days, Uhlaender spent a few years as a big-league coach and scout. He died of a heart attack in 2009, but his athletic legacy lives on through his daughter Katie, an Olympic skeleton racer with two world championships to her credit.
Outfield — Denney Wilie. Born in nearby Mount Calm, Wilie played for Baylor before reaching the majors in 1911 with the St. Louis Cardinals. He spent three years in the bigs, but the bulk of his pro career played out in the Pacific Coast League before he retired following the 1923 season.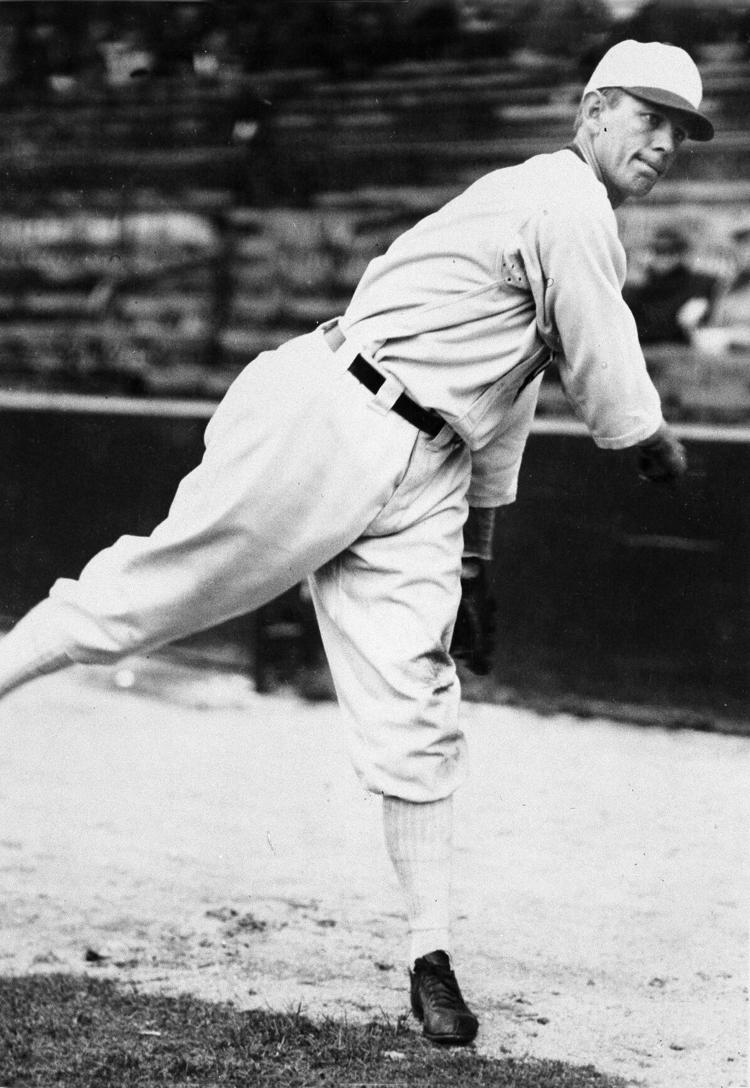 Starting Pitcher — Ted Lyons. Yeah, I'd have to turn in my badge — it's a little white one I wear around my neck that, when scanned, gets me in the Trib building — if I didn't include Lyons on the team. He's not just the only Baylor player to be enshrined in the National Baseball Hall of Fame in Cooperstown, he's the only player in the history of the Southwest Conference to achieve that honor. (Someday, Roger Clemens will probably join him.)
Lyons spent his entire 21-year career with the Chicago White Sox. He made the All-Star team in 1939, twice led the American League in wins, won 20 or more in a season three different times, and finished with 260 victories overall. Lyons' cut fastball was ahead of its time, and he used that pitch and other dancing beauties to spin a no-hitter against Boston in 1926. Lyons' No. 16 jersey is retired by the White Sox.
Starting Pitcher — Jason Jennings. The guy with arguably the best Baylor career produced a big-league career with its share of highlights and frustrations. As first impressions go, he floored everyone with his MLB debut in 2002. The Colorado Rockies rookie tossed a complete-game shutout and hit a home run for good measure, becoming the first guy in baseball history to ever do that. He went on to win NL Rookie of the Year honors, totaling 16 wins.
Jennings wasn't able to stretch that level of brilliance over the course of his career, though. He finished with a career 4.95 ERA. (Those years in the Rocky Mountains probably didn't help.) But here's a nugget worthy of a Chick-fil-A box: He's the only former Baylor player who suited up for both of Texas's MLB teams, as Jennings pitched the 2007 season with the Astros before closing out with two seasons for the Rangers.
Starting Pitcher — Mule Watson. Officially, he was John Reaves Watson. Everybody called him Mule. He was seemingly as tough as an old donkey, too, as Watson holds the distinction of being the last pitcher in baseball history to start both games of a doubleheader twice in the same season. Pitch counts? Bah! It was 1921.
Starting Pitcher — Dave Danforth. A contemporary of Mule Watson's, Danforth went 71-66 in 10 years with the Philadelphia Athletics, Chicago White Sox and St. Louis Browns. Danforth won a pair of World Series rings, and was an especially key contributor to the White Sox's 1917 title, going 11-6 with a 2.65 ERA and nine saves.
Starting Pitcher — Kip Wells. Kip wasn't a great big-league pitcher, but he was plenty serviceable. He hung around for 12 years as a journeyman starter, winning 69 games. His best years came early in his career with the Pirates, highlighted by a career-best 12 wins with a 3.59 ERA in 2002. And while Wells didn't pack a flamethrower on the mound, his 963 career strikeouts rank second only to Lyons among BU's big-league hurlers.
Relief Pitcher — Ken Patterson. Patterson, a McGregor native, helped hoist McLennan Community College to a national title in 1983 before pitching the 1984 and '85 seasons for Baylor. The New York Yankees took him in the third round of the '85 MLB Draft. The lefty pitched seven years in the bigs for the White Sox, Cubs and Angels, accumulating a 14-8 record with a 3.88 ERA in 224 games.
Relief Pitcher — Lee Tunnell. Our bullpen needs a little Tunnell vision, you know? Tunnell had a tidy six-year career as a reliever and sometimes starter for the Pirates, Cardinals and Twins. He assembled a 28-inning scoreless streak in 1983 that led all NL starting pitchers that year. He could also field his position beautifully, committing only one error in 483 career innings pitched.
Tunnell appeared in the 1987 World Series with the Cardinals, and is one of six Baylor players to play in the Fall Classic, along with Danforth, Watson, Uhlaender, Murphy and Muncy. The 59-year-old Tunnell is now the bullpen coach for the Cincinnati Reds.
Closer — Shawn Tolleson. I always liked Tolleson, and he's the ideal dude to close this baby out. He's the rare player whose big league career outperformed his collegiate production, and he's admitted as much. He never really reached his full potential in Waco, going 9-13 with a 4.95 ERA.
But like peanut butter and the roof of your mouth, Tolleson had the ability to stick around. He broke into the big leagues with the Dodgers in 2012, and later joined the Rangers, the team he grew up rooting for as a kid in Allen, Texas. In 2015, Tolleson excelled as the Texas closer, going 6-4 with 35 saves, a 2.99 ERA, and 76 strikeouts in 72.1 innings.
It would have been fun to see how Tolleson's career might've played out minus the arm injuries. He endured his first Tommy John surgery as a senior in high school, and went under the knife again in 2017. Complications in the rehab from that surgery eventually forced Tolleson to retire in January 2019.
Anyhoo, we'd be happy to give the ball to Tolleson at the end of the game and let him save the day.
Of course, with this ballpark full of Bears, I'm not sure they're going to need saving.
Be the first to know
Get local news delivered to your inbox!