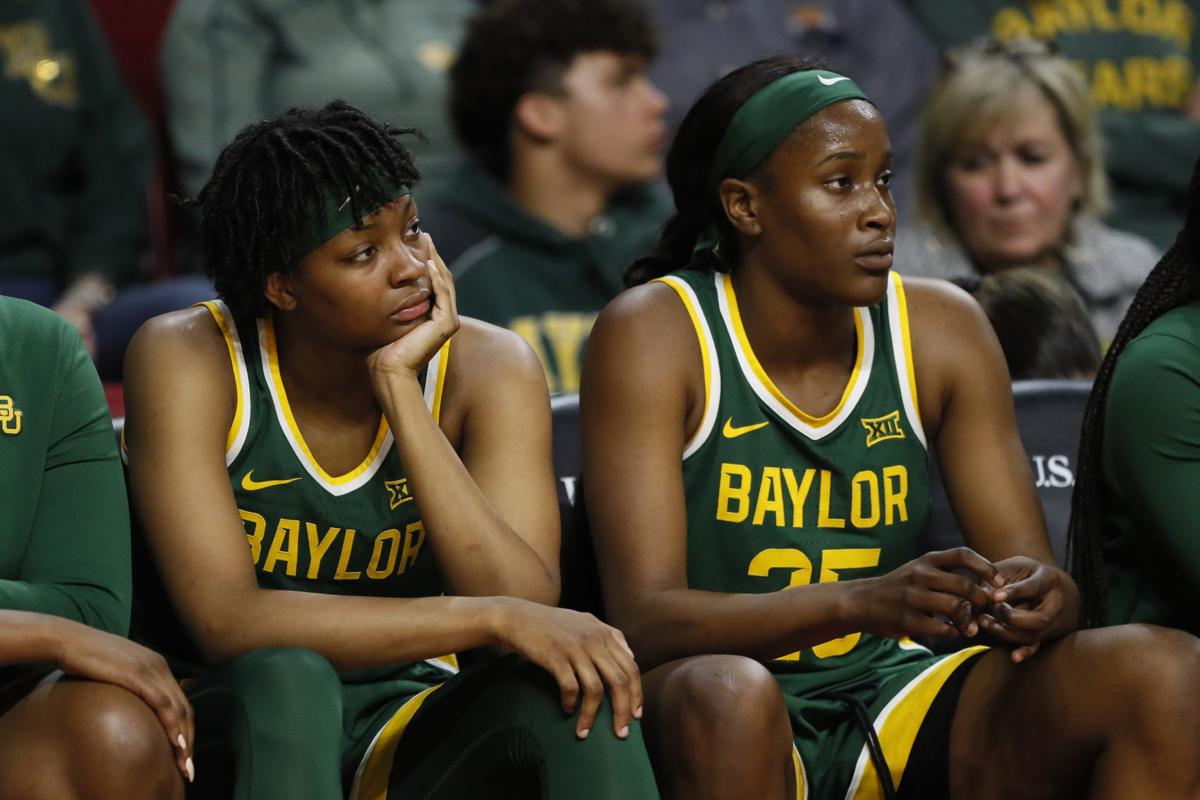 I don't need to inform Baylor fans on the intricacies of a coaching search.
Although the Bears basketball team has had just one coach since 2003 and the Lady Bears had the same leader for 21 years, fans of Baylor teams have had more than their share of coaching searches in football. In fact, Baylor football coaching searches have come around about as often as the Summer Olympics since Grant Teaff retired after the 1992 season.
This is my first one to cover closely on the college level as a reporter. But my experience watching my colleagues cover them, plus my own vested interest in other teams' coaching searches has taught me more than I really wanted to know.
The main thing: pay attention to what's not happening.
Baylor athletic director Mack Rhoades has stated publicly and reiterated to me that the school won't be discussing the search for Kim Mulkey's replacement as the head Lady Bear until it is ready to name the next women's basketball coach.
But that's not the only thing that's not happening.
For Lady Bears fans, there was some comfort in the fact that none of Baylor's current players had announced that they had entered the transfer portal by mid-day on Friday.
That changed Friday night as Hannah Gusters' name appeared in the mysterious portal. It didn't take long for the 6-foot-5 center to choose a destination. LSU announced it had signed Gusters by early Saturday afternoon.
Again, we don't know that Gusters told Mulkey "I'm going with you" before Mulkey ever got on the plane for Baton Rouge. But given that Gusters signed with the Tigers almost immediately, it's a safe bet some conversation like that took place.
Will the freshman's departure start a caravan to the Louisiana capital city? She was high school teammates for a year at Irving MacArthur with fellow Baylor freshman Sarah Andrews.
But there's still strong evidence on Twitter that Lady Bears junior NaLyssa Smith, the reigning Big 12 Player of the Year, is committed to staying. On Thursday, she put out a quote tweet, retweeting ESPN Women's Hoops heralding her as the top player in the nation back for Baylor. Smith added her comment "(won't) disappoint."
Honestly, I doubt if Smith goes to LSU. She was at her best last season when she had the ball on the perimeter with the opportunity to shoot or create. But that didn't fit Mulkey's post-intensive style, so Smith didn't get to do it that much.
Smith staying will be a big key for whoever Baylor names as the Lady Bears' next coach. She might have been the best player in women's college basketball last season and she's likely going to be in that role in 2021-22.
Another thing that's not happening: apparently, Baylor won't be hiring Georgia's Joni Taylor, the 2021 SEC Coach of the Year. Taylor and assistant coach Chelsea Newton shot down that rumor through the media and Twitter on Thursday.
However, other such denials haven't popped up.
Michigan coach Kim Barnes Arico's name has been suggested by various sources, including me, and that idea hasn't been nixed. The same goes for Marquette's Megan Duffy, UCLA's Cori Close and Arizona's Adia Barnes.
There's still the possibility that Baylor could hire from within, promoting some combination of interim head coach Bill Brock and assistant coach/recruiting coordinator Sytia Messer. But don't expect any social media chatter to promote or dismiss that option, since it would all be done within the Baylor bubble.
It's my opinion that Gusters' departure makes a Messer/Brock hire appear less likely.
That said, I don't have an inside scoop at the moment. I'm watching the horizon just like everyone else, trying to figure out if the clouds mean rain or they're just clouds. (By the way, I don't mean clouds in the ominous sense. My granddad was a farmer and rancher in West Texas, so I know rain is always a good thing.)
One name that will be very interesting to follow is Grand Canyon coach Molly Miller. She has compiled a 198-24 record in six seasons at Division II Drury University (her alma mater) and one year at Grand Canyon. Miller is going to be a Power-5 coach in the near future. Is this the time for Baylor to take a chance on her?