When new Baylor women's basketball coach Nicki Collen met in person with the current Lady Bears on Tuesday, both coach and players were on the same page in at least one way.
All had been through a whirlwind of a week.
While the Lady Bears watched as former coach Kim Mulkey was hired by LSU and introduced to Tigers fans early last week, Collen experienced a new job moving from an idea, to a possibility, to reality.
"I've got teenagers, so I know a week can feel like a month," Collen said in an interview with the Trib on Wednesday. "And I felt like a day was a week. I'm sure the waiting was hard for (the Baylor players). But I think this is a group that was really committed to one another and committed to seeing the process through."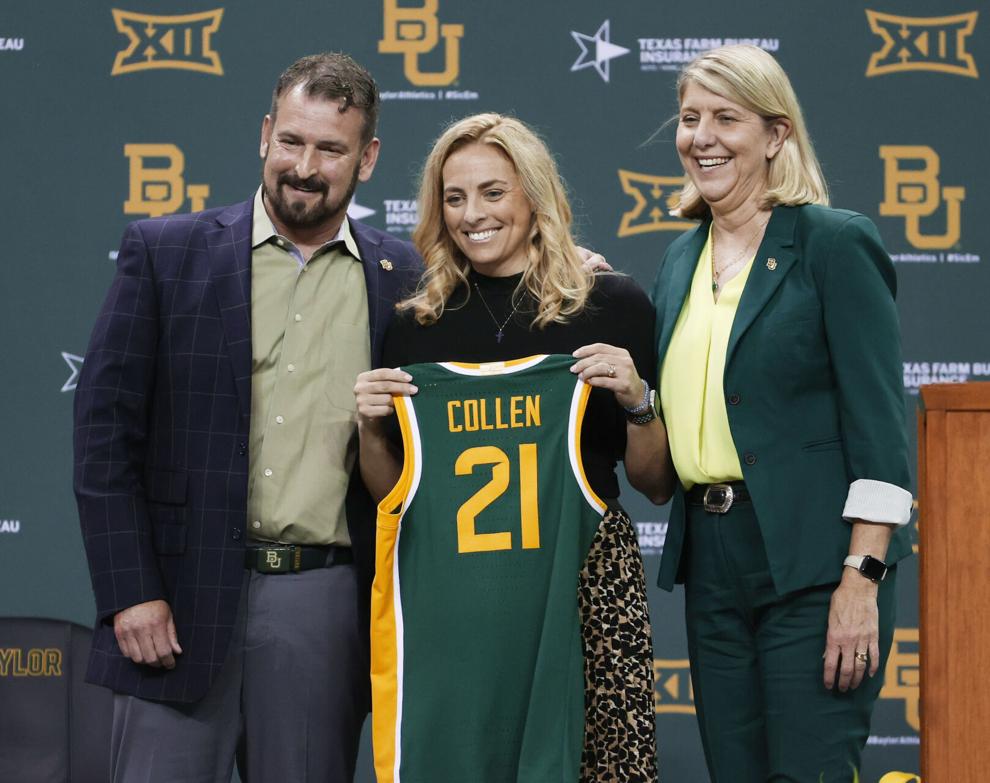 Baylor athletic director Mack Rhoades met with Collen on Sunday, then the school announced on Monday evening that the former Atlanta Dream coach was going to be the new head Lady Bear.
Collen and her family arrived in Waco on Tuesday and Baylor's various social media accounts showed the new coach getting familiar with her new territory.
The Lady Bears have won 11 consecutive Big 12 regular season championships to go along with their three national titles. All of those came with Mulkey stridently leading the way.
Collen walked by those trophies and obviously knows how they came to be in Baylor's facilities. But she's not timid about facing a unique challenge.
"It isn't easy to follow a legend," Collen said. "I'm not Kim and I'm not going to try to be Kim. And I'm pretty confident in who I am. I just have to do me. That's ultimately the direction I'll go."
Collen, the 2018 WNBA Coach of the Year, was introduced to a crowd of around 300 fans, media members and Baylor coaches and administrators at the Ferrell Center on Wednesday afternoon.
A group of eight current Lady Bears, most of the remaining roster, was in attendance. Senior guard Moon Ursin and junior forwards NaLyssa Smith, Queen Egbo and Caitlin Bickle were among them. At one point, Egbo stood up and encouraged the crowd to give Collen a standing ovation.
Baylor president Linda Livingstone and athletic director Mack Rhoades gave introductory speeches.
Livingstone said she was impressed by Collen during a phone interview.
"I'm so excited about Coach Nicki Collen and what she's going to bring to continue to build on the wonderful success that we've had," Livingstone said.
Rhoades described the search process and also recognized the current Lady Bears for their patience after Mulkey departed for LSU.
"Thank you each and every one of you for the way you handled eight days of uncertainty, the way that you continued to care for one another," Rhoades said.
Collen most effectively introduced herself by describing her love of the game of basketball.
"I'm a kid that fell in love with basketball in fifth grade when I hit a game-winning shot in a rec league game and my dad was coaching," she said. "I played for Pizza Hut and we beat American Family Insurance."
In speaking with the Trib, Collen gave more details about her philosophy as a coach.
She said part of her job as a WNBA coach has been to evaluate college talent, so she's already familiar with much of the Baylor roster.
In particular, if Smith, the reigning Big 12 Player of the Year, comes back for the Lady Bears, Collen has a good idea how she wants to use the versatile 6-foot-2 forward.
"I think where her growth is going to be is can we really help her grown in terms of her perimeter game?" Collen said. "Can we truly stretch her to the arc? Can we get her in dribble handoffs? Can we get her in open space where she can drive? Can she facilitate? We want to drive up her assist-to-turnover ratio. Her versatility is what will translate the most to the pros. At 6-2, she's an elite athlete, but it will be important for her to develop her perimeter game, to shoot it, to handle it."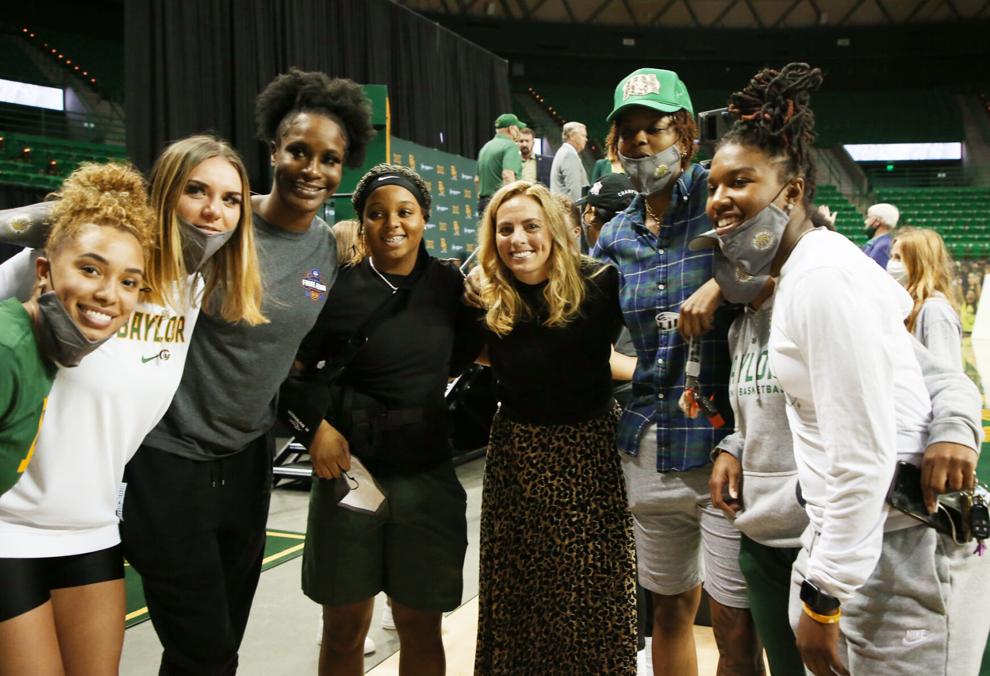 Along with having a plan for the Lady Bears' best returning player, Collen said she'll implement more of a pro style look on the offensive end of the floor.
"My goal will be to lead the league in total pick-and-rolls," she said. "We want to play early offense. We want to play in space. We're certainly going to rim run and post up."
One big question mark that remains is Collen's coaching staff and how she will assemble it. The former WNBA coach hasn't been in the college game since 2015.
Although she's never coached in Texas and has never been a head coach in college anywhere, Collen pointed to her experience in recruiting the state during her time as an assistant coach at Arkansas.
"The beauty of Baylor is you can go coast to coast," Collen said. "But Texas will be a priority without question. … I'm excited to fight for the top Texas players."
Collen was the head coach of the Atlanta Dream for three seasons. That was her first head coaching position after 12 years as an assistant coach. Collen's husband, Tom Collen, hired her as an assistant at Colorado State in 2001.
Nicki Collen played college basketball at Purdue and Marquette. She then went on to play professionally in Greece for a year.