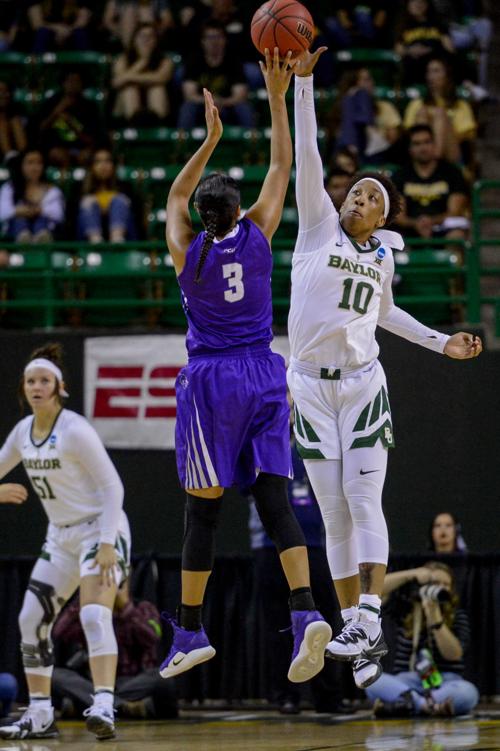 Baylor sophomore forward Aquira DeCosta announced late Tuesday night that she has decided to leave the Lady Bears program and enter the NCAA transfer portal.
DeCosta announced her decision via Twitter, leading with the message "Thank you Baylor Nation."
"First off, I would like to thank Baylor Nation for welcoming me to such an amazing program filled with such great people," DeCosta continued in a posted note. "I would also like to thank my former teammates and the staff as well for taking me in and treating me like family, I will always love y'all. I have found it in my best interest to enter my name into the transfer portal and start off fresh at another program."
A McDonald's All-American in 2018, DeCosta came to Baylor from Sacramento, Calif. She was the No. 3 overall player in the country in the high school class of 2018 according to ESPN's rankings.
DeCosta averaged three points as a freshman in 2018-19 with a season high of 11 in Baylor's NCAA win over Abilene Christian. She was 11th on the team in minutes played last season, averaging 6.9.
DeCosta, along with fellow sophomores NaLyssa Smith, Queen Egbo and Caitlin Bickle, didn't play in Baylor's exhibition opener against Langston on Friday. Lady Bears coach Kim Mulkey said the players knew why they were sitting out but the coach didn't specify the reason.