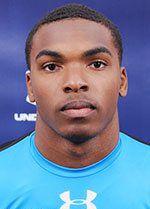 ---
Sachse receiver Devin Duvernay has been released from his Baylor scholarship and is free to be recruited by other schools, an official in the university's athletic department confirmed Thursday.
Duvernay was expected to be a key member of Baylor's 2016 class, but the university never submitted his national letter of intent paperwork to the Big 12 office.
Duvernay signed his national letter of intent with Baylor on Feb. 3 on national signing day. Baylor had to file Duvernay's letter to the conference office within 14 days of the final signature for it to be official.
Duvernay, who was one of the top-ranked receivers in the country, couldn't be reached for comment Thursday.
Sachse defensive back Donovan Duvernay, Devin's twin brother, is also trying to get a release from his Baylor scholarship.
During his senior year, Devin Duvernay made 62 catches for 1,142 yards and 16 touchdowns and also rushed for 520 yards and six scores.
He won the Class 6A 100 meters with a time of 10.27 seconds, the third fastest schoolboy time in the country.
Be the first to know
Get local news delivered to your inbox!