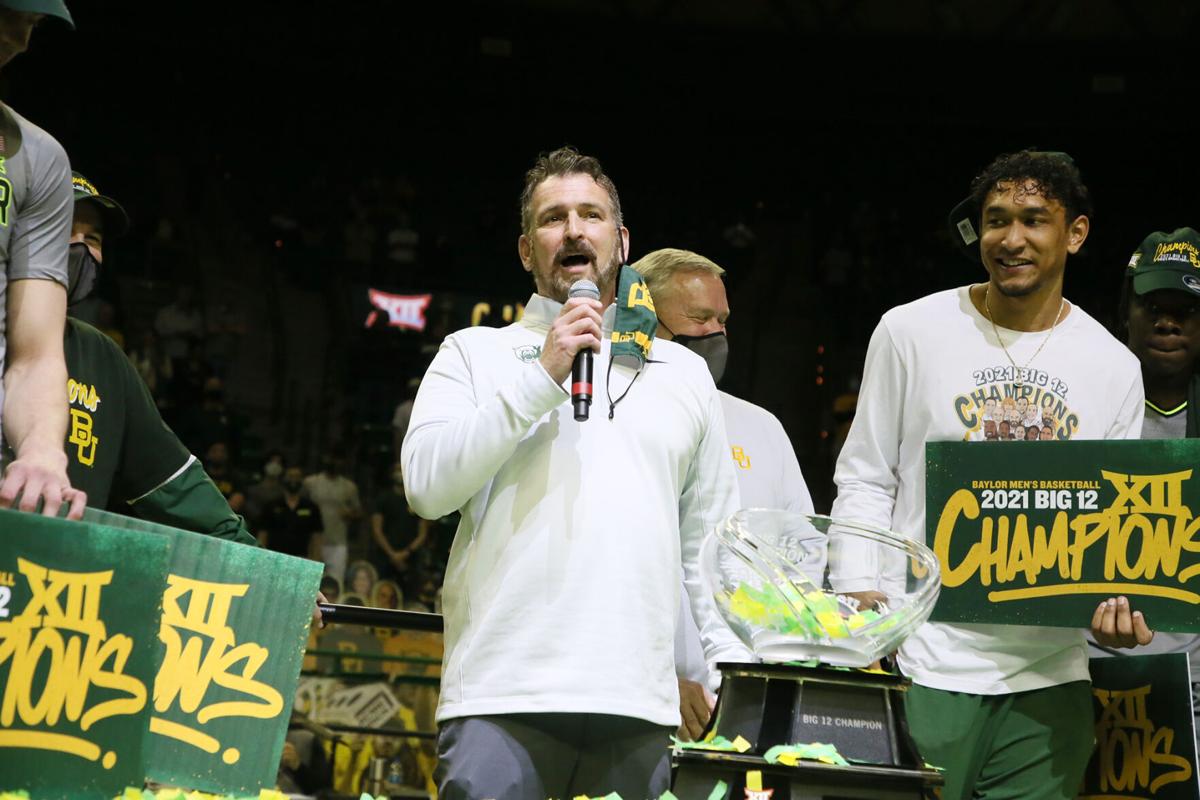 Burned by the stunning news of the upcoming jump of Texas and Oklahoma to the SEC, presidents and athletic directors from Baylor, TCU and Texas Tech didn't hold back in Monday's hearing before the Texas senate.
They all argued that five Power 5 conference schools were far better for the state than only the two biggest: Texas and Texas A&M.
They presented salient points and slipped in a few jabs at Texas, which clearly had it coming after the proud university secretly worked in back rooms for months to cut a deal with ESPN and the SEC.
Texas A&M, which thought it washed its hands of the Longhorns when it jumped from the Big 12 to the SEC nearly a decade ago, didn't even know about the clandestine meetings. Then the SEC apparently told the Aggies to shut up and put up a unified front for the league.
Even the senators got in a few shots at Texas.
The funniest exchange was between District 18 senator Lois Kolkhorst, a TCU graduate, and University of Texas President Jay Hartzell.
Kolkhorst: What's your athletic budget?
Hartzell: It's probably $220, $225 (million), in that range.
Kolkhorst: Where does that put you in the U.S.?
Hartzell: Depending on how you count, probably first.
Kolkorst: That's without a winning football team of late.
Hartzell: In spite of our football team. We've been winning, not just like we like to win.
Kolkhorst: 3-7 against the Horned Frogs. So maybe your fan base would rather lose to Alabama than TCU.
But the clear star of the hearings was Baylor athletic director Mack Rhoades.
He not only got in some well-deserved shots at the Longhorns, but more importantly explained how crucial it is for the future of Baylor's athletic program and the university as a whole to remain in a Power 5 conference.
"Many of my colleagues around the country believe that (Texas) created this situation because they think so highly of themselves," Rhoades said. "I completely disagree. I think it's because they felt too little of themselves."
Rhoades didn't stop there with his criticism of the Longhorns. He pointed out that Baylor has enjoyed considerable success throughout its athletic programs with only 48 percent of the athletic budget that Texas has.
Rhoades said he's always rooted for Big 12 teams to win on a national stage. At least the ones that actually got there.
"I rooted for Oklahoma in the CFP and Kansas, Texas Tech in the Final Four," Rhoades said. "If UT had made either event, I'd have rooted for them too."
Aside from the pointed remarks, Rhoades was at his best when he discussed just how important it is for Baylor to remain in a Power 5 league.
Playing in a prestigious conference like the Big 12, Baylor has been able to build McLane Stadium and improve other football facilities through TV revenue and donor contributions.
Baylor's next big project is to build a new $100-plus million basketball arena for its powerhouse men's and women's teams. It will seat 7,000 to 7,500 to create a greater home court advantage.
But if the Bears play in a lower profile conference with less TV revenue and potentially less donor support, that new arena might never be built. Rhoades said he will meet with Baylor officials in the near future to discuss the feasibility of the arena.
Rhoades is also concerned whether Baylor can keep its highly successful coaches on board if it no longer plays in a Power 5 league. And he wasn't just shooting from the hip.
He's seen college athletics from a lot of different perspectives as athletic director at Akron, Houston, Missouri and Baylor, and knows the advantages of playing in a power league. Bears' fans should feel fortunate they have an AD with his experience to navigate Baylor through this realignment crisis.
Rhoades thought so highly of Baylor's potential that he made the reverse jump from the SEC to the Big 12 when he became the Bears' AD in 2016. So he means it when he says he wants to find a way to keep the remaining eight Big 12 schools together and build the league.