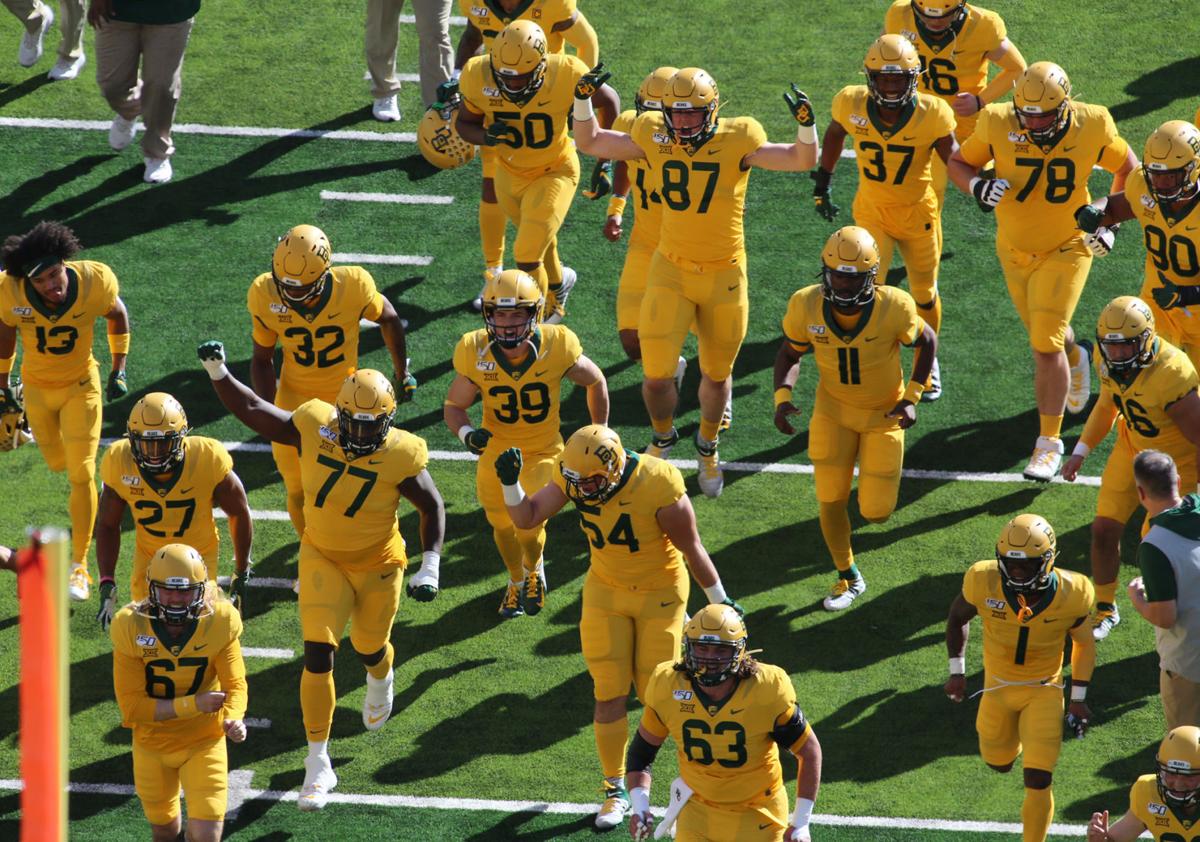 During a dizzying five-minute stretch Thursday afternoon, we got an eye-opening preview of the chaos college football could see this fall.
The Big 12 announced that Monday's virtual media day will be canceled due to the uncertainty of the fall schedule amid the coronavirus pandemic. This was the makeup media day to replace the postponed July 20-21 media days.
As if to prove the Big 12's point, the SEC announced that it will play a 10-game conference-only schedule beginning Sept. 26. That wiped out highly anticipated Big 12-SEC nonconference matchups like Baylor-Ole Miss and Texas-LSU.
That was a lot of news in five minutes.
The Big 12 is expected to come up with a new plan when the board of directors meets Monday to discuss scheduling. It appears that the league will play one or two nonconference games in addition to its nine-game conference schedule.
But in all likelihood, every game on the revised schedule won't be played either.
In its first week of a shortened season, Major League Baseball has already seen the Miami Marlins postpone games due to a huge coronavirus outbreak. Both the Philadelphia Phillies and St. Louis Cardinals have also postponed games after positive tests.
College athletic directors have been closely watching how pro leagues are playing out and have stayed busy drawing up various projections for stadium attendance.
On Friday, Baylor athletic director Mack Rhoades said that attendance at home games could be anywhere from no fans to 50 percent capacity at 45,000-seat McLane Stadium. He sent a letter to season ticket holders that described different ways to opt out of 2020 season tickets if they choose.
With such uncertainty, Rhoades stressed that fans don't need to decide immediately on ticket options. It's likely that a lot of fans will want to see how the coronavirus plays out during the upcoming weeks.
The situation will be fluid throughout the fall depending on where outbreaks occur. This is new ground for everybody unless you're 102 years old and survived the Spanish flu.
Everybody is trying to figure out how to proceed safely, and that includes MLB, NBA, NFL and college sports commissioners.
In hindsight, some decisions will look better than others. But at least they're trying to play games and come up with some semblance of a season.
I'm expecting the way we cover games to be different. McLane Stadium has a big press box, but seating for reporters will still need to be spaced out for social distancing.
After the pandemic shut down sports in March, I've become well acquainted with virtual Zoom press conferences for the last five months. When games resume this fall, I think Zoom will still be the way to go for most college football press conferences.
When I cover high school games, I expect to sit outside in the stands instead of trying to work in some uncomfortably tight press boxes where social distancing will be a challenge.
When I interview coaches after games, I'll stand six feet away and try to enunciate as clearly as I can through my face mask.
Heck, I'll even wear goggles as Dr. Anthony Fauci recently recommended. My wife has already ordered some. If anybody asks, I'll tell them I've always been a big Kareem Abdul-Jabbar fan and I'm working on my skyhook.
It will be interesting to see how many fans attend college and high school games and how well social distancing will be practiced in the stands.
Since the UIL will allow widespread televised regular season games, some high school football fans will prefer to stay at home. College football TV ratings will likely boom since stadiums will have restricted seating.
This season is going to be weird and chaotic no matter what sport you're watching at any level.
Some teams will be dramatically affected by COVID-19 while others will likely be lucky enough to play most or all of their games.
But I'm glad sports leagues are trying to come back. It beats watching partisan politicians blame each other for this country's pandemic and social justice issues. It beats the depressing news of seeing COVID-19 fatalities rise daily.
Sports is an outlet that most of us need. I'll be glad to get back to covering games again no matter how many safeguards and adjustments I'll have to make.
Concerned about COVID-19?
Sign up now to get the most recent coronavirus headlines and other important local and national news sent to your email inbox daily.