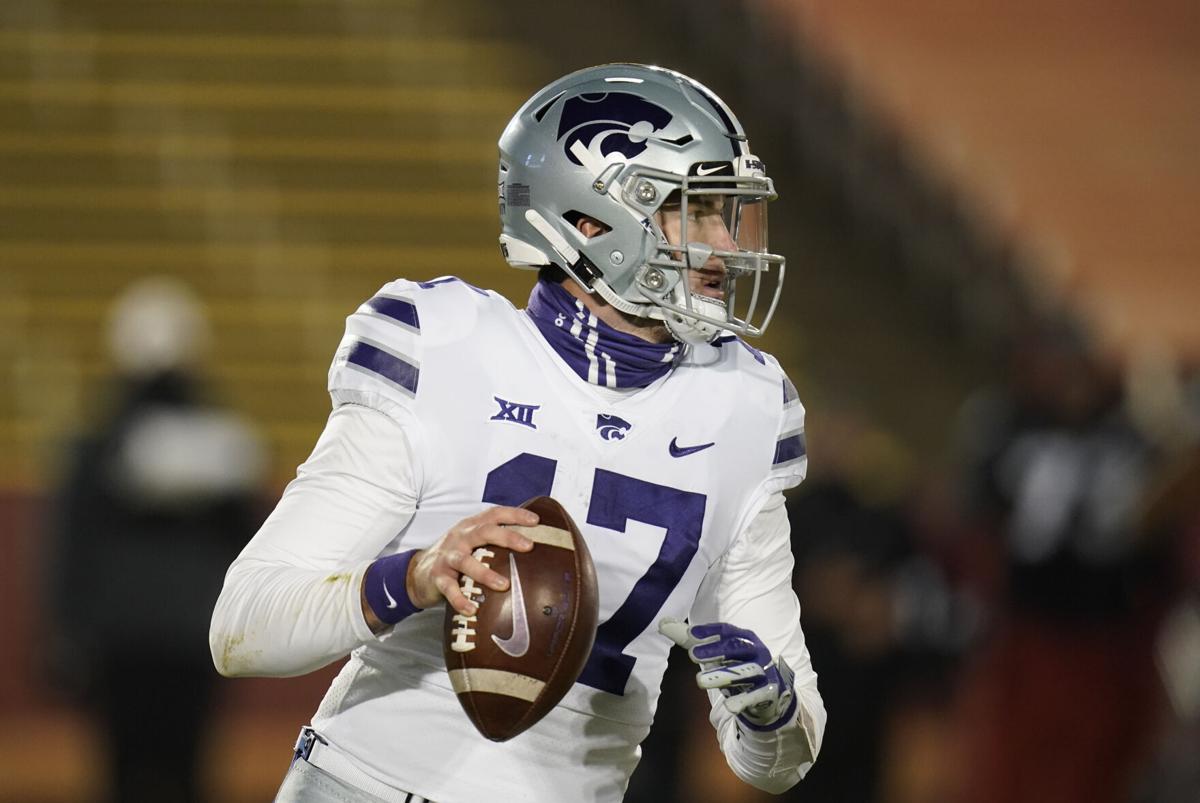 It's been more than two months since Baylor last won a football game, so forgive the Bears if they're anxious to play Kansas State on Saturday at McLane Stadium.
After a 4-1 start that vaulted the Wildcats into the Top 25, they've dropped three in a row.
The Bears have lost five straight games, but came close to beating Iowa State and Texas Tech in the last two road games.
The clock is ticking. With Oklahoma and Oklahoma State left on the schedule, this looks like Baylor's best chance for a breakthrough.
Kansas State (+5.5) at Baylor
Baylor solved its issues with slow starts by coming out of the gate fast against the Cyclones and Red Raiders. Now the Bears are having trouble finishing. In a 24-23 loss to Texas Tech, they watched the Red Raiders drive 79 yards to set up Jonathan Garibay's game-winning 25-yard field goal as time expired.
The Wildcats are having problems of their own, bottoming out in a 45-0 loss to Big 12-leading Iowa State in Ames last Saturday. This game will be a lot closer, but the Bears should prevail.
Baylor 28, Kansas State 21
No. 15 Iowa State (+1.5) at No. 20 Texas
Behind a balanced offensive attack featuring quarterback Brock Purdy and running back Breece Hall, Iowa State has played remarkably well to shoot to the top of the Big 12 standings with a 6-1 conference record.
The Longhorns are still in the hunt for the Big 12 championship game with a 4-2 record, so beating the Cyclones in this Friday game is crucial.
Texas has won three straight games since a 53-45 quadruple overtime loss to Oklahoma, and should make it four in a row by winning a tight game in Austin.
Texas Tech (+11) at No. 21 Oklahoma St.
Despite recent losses to Texas and Oklahoma, Oklahoma State is still in the Big 12 championship game hunt.
The reason is a favorable closing three-game schedule that includes Texas Tech, TCU and Baylor.
The Red Raiders should have some momentum following their 24-23 win over the Bears two weeks ago in Lubbock, but they probably won't be in position to win on the last play against the Cowboys.
Oklahoma State 42, Texas Tech 27
TCU (-24.5) at Kansas
It's basketball season for the Jayhawks, so now they can forget about the football team.
But in reality, most Kansas fans quit following Les Miles' winless team months ago. The 0-7 Jayhawks are the worst Power 5 conference team in the country.
The Horned Frogs are mediocre, but they don't have to be world beaters to romp to a win in Lawrence.
LSU (+14.5) at No. 5 Texas A&M
Coming into this season, nobody would have predicted defending national champion LSU to be a two-touchdown underdog against anybody.
But with Heisman Trophy winning quarterback Joe Burrow gone to the NFL and defensive coordinator Dave Aranda gone to Baylor, the Tigers have been mediocre at 3-3.
Meanwhile the Aggies are rolling with a 5-1 record, and should have no trouble beating LSU at Kyle Field to keep their College Football Playoff hopes alive.
Season: 26-13 overall, 14-25 against the line