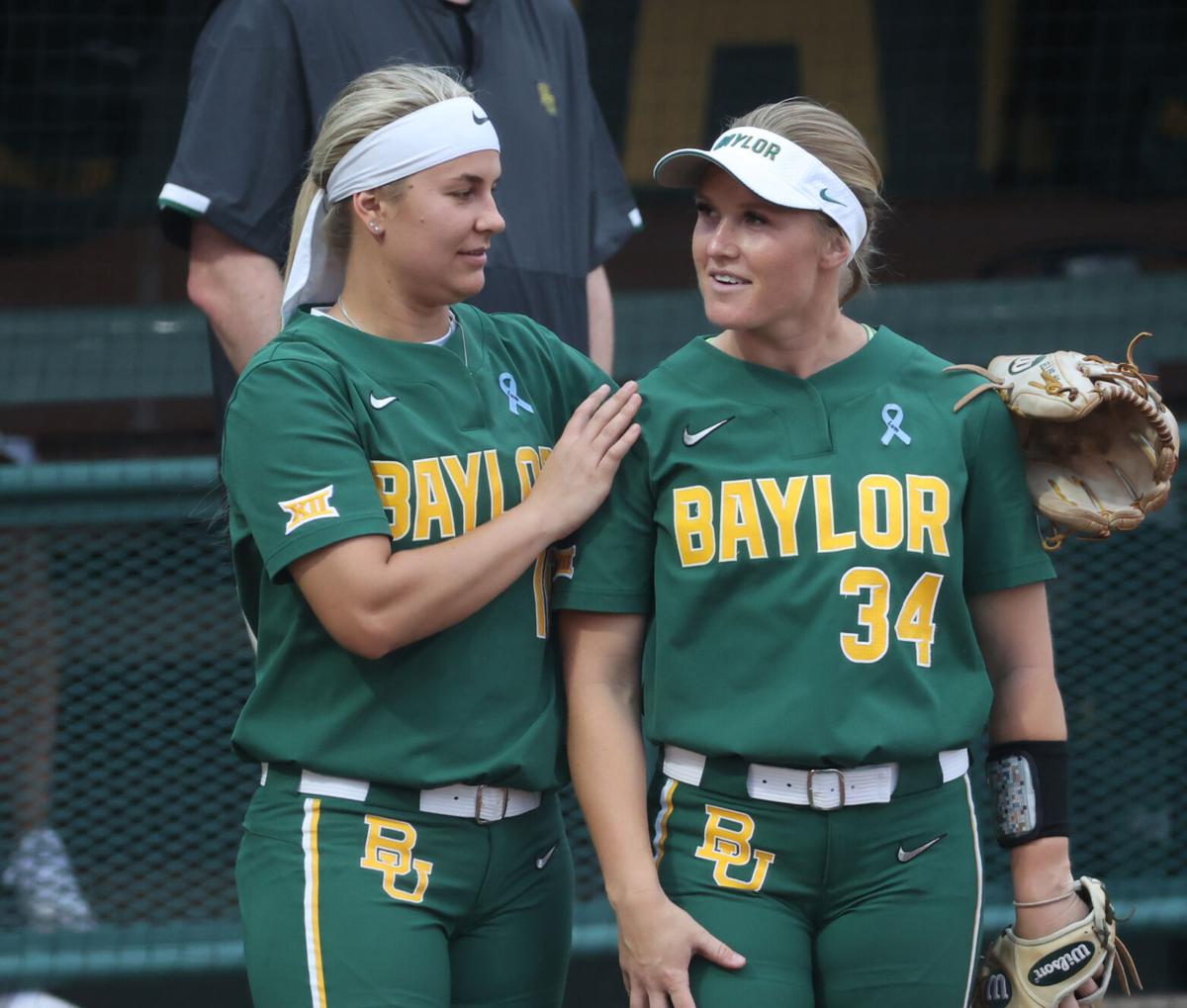 The last time the Baylor softball team visited Gainesville, it didn't even get to play a game against the Florida Gators.
Everybody's world changed when the COVID-19 outbreak locked down the country.
The Lady Bears were preparing to play the Gators March 13-15, 2020, when their season abruptly ended.
"It was just kind of a surreal moment," said Baylor coach Glenn Moore. "I think everybody in whatever walk of life they were in probably had the same type of experience. That was the last time we saw the team. We sent them on their way, expecting them to come back the next week or a week or two anyway. Of course, we know what happened then."
The place the 2020 season ended for the Lady Bears is where they'll get a new beginning in 2021.
The Lady Bears are back in Gainesville as the No. 2 seed in an NCAA tournament regional that includes No. 1 Florida, No. 3 South Alabama and No. 4 South Florida.
Baylor (27-21) will open the double-elimination tournament Friday against South Alabama (30-19) at 3:30 p.m. while Florida (42-9) will play South Florida (29-17) at 1 p.m. Games will continue Saturday and the championship game is set for 11 a.m. Sunday.
The irony isn't lost on the Baylor players, especially sixth-year senior pitcher Gia Rodoni and fifth-year senior infielders Taylor Ellis and Goose McGlaun. Since COVID-19 shut down 2020 in mid-season, they got an opportunity to come back and play this season.
"It's kind of crazy," Ellis said. "When I saw our name on the board, and I'm certainly thankful to the committee for giving us that respect of the 2 seed, that was awesome to see, and going to Gainesville, it's kind of ironic that that's where we ended last year. That place will always hold a special place in my heart because at that point in time, that would have been my last game. So it will be great to get that opportunity to go back there and really show what we have."
After losing their last six games, the Lady Bears are looking at the NCAA tournament as a second chance to play softball at a level they expect. Three shutout losses to Texas and three straight losses in the Big 12 tournament weren't the way they wanted their season to end.
While Moore has prepared his team for the three regional opponents, he's also encouraged his players to look back to games earlier in the season when they were playing at a Top 25 level.
During the last part of the season, injuries have decimated Baylor's roster with starting outfielders Nicky Dawson (thumb), Maddison Kettler (ankle) and Ana Watson (knee) and pitcher Maren Judisch (cracked ribs) out of the lineup.
"We tell our athletes when they're in a slump to go back and revisit the minutes when they're really seeing the ball well and try to live through those feelings, if you will, of how it felt to be in the zone," Moore said. "A lot of pressure is off us now and hopefully we'll get back to reliving those Louisiana-Lafayette games and Arizona State games when we were really hitting on all cylinders or knocking on the door of being the best we can be."
Rodoni has dealt with numerous injuries throughout her long college career, but has gutted it out to pitch in her sixth season to go 11-11 with a 4.84 ERA. She'll likely be matched up against South Alabama ace Olivia Lackey, who is 18-10 with a 2.28 ERA.
The Jaguars' hitting attack is keyed by Mackenzie Brasher with a .374 batting average and Meredith Keel with a .364 average while Kamdyn Kvistad is the top power hitter with 10 homers.
"I know how good of a coach Becky (Clark) is and that she's going to maximize her talent," Moore said. "She's a very aggressive coach. She's fundamentally sound with everything she does and just knows the game. She and I discuss softball quite a bit, and I just know that she's going to do everything needed to do to be very competitive."
South Florida might have the best pitcher in the region in Georgina Corrick, who is 22-7 with an 0.97 ERA. The powerful right-hander's 300 strikeouts in 202.1 innings rank second in the country.
But there's no question Florida features the deepest pitching staff in the region with Elizabeth Hightower (16-5, 1.64 ERA), Natalie Lugo (16-2, 1.71 ERA) and Katie Chronister (9-2, 2.20 ERA).
Charla Echols leads the Gators offense with a .384 batting average with 14 homers and 53 RBIs while Hannah Adams is hitting .379 with 10 homers and 37 RBIs.
While Baylor's younger players will see their first NCAA tournament action, the veterans who played in the 2017 Women's College World Series and made the finals of the 2018 regional in College Station can't wait to get back.
"I'd be lying if I said there weren't a few tears shed," Ellis said. "This sport, for a lot of us, it's everything to us. Obviously, there's life outside of softball, and we know that. But it's just another opportunity to play the game that we've been playing since we were all very young. Certainly for me, it was emotional, just getting that nod to the postseason."