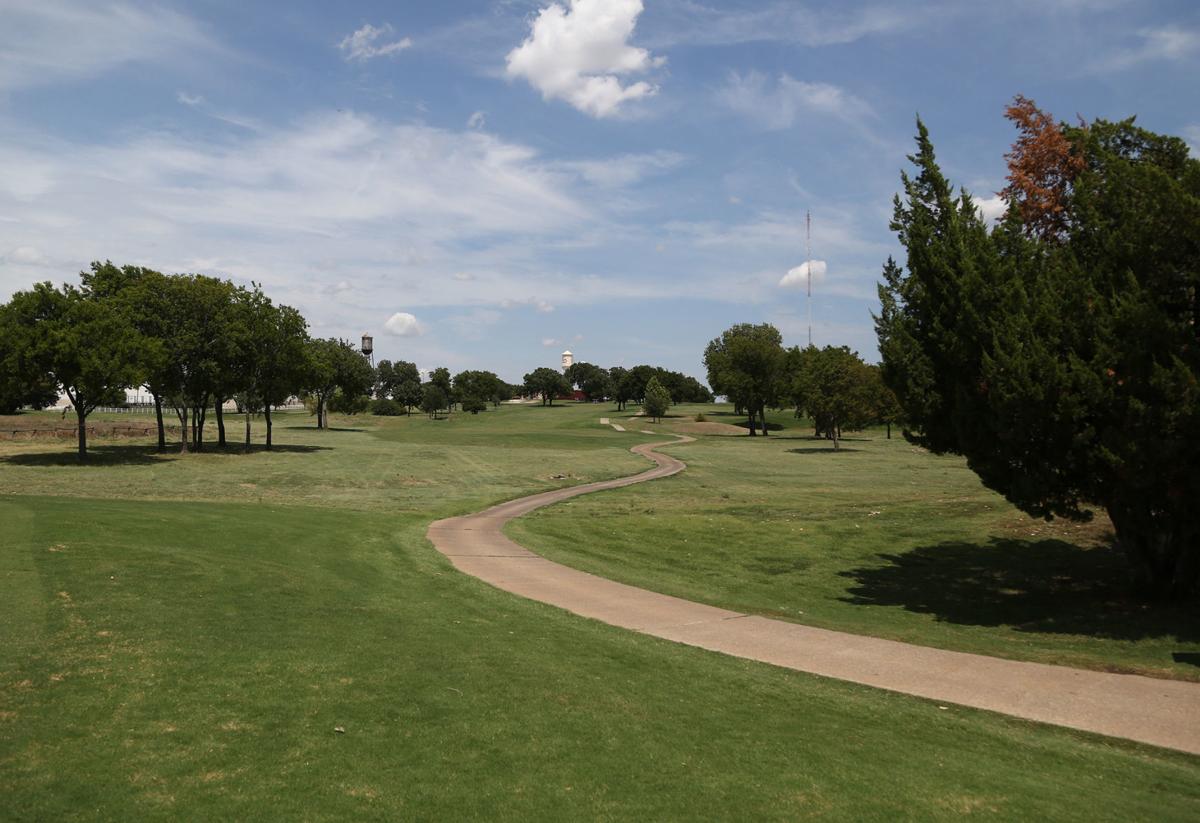 After a one-year COVID mandated delay, the Waco City Golf Championship resumes this weekend at city-owned Cottonwood Creek Golf Course.
The tournament, which traditionally features the best Waco-area golfers, had been held every year since 1945 until 2020. This year's edition will highlight a mostly inexperienced field vying for the title of best golfer in Waco.
With no tournament last year, the 2019 champion is still technically the defending champion. But that winner Mason Mikeska won't be in attendance at Cottonwood since he is playing college golf at Midwestern State.
Cottonwood head pro Kenny Duron said between 60 to 70 golfers have already signed up for the annual event.
"You always want to see the best and this will be a unique event," Duron said.
2017 and 2018 winners Jake Blenden and Clint Frost are not playing in this year's tournament and 2016 winner Jay Goble is coaching the Baylor women's golf team in Arkansas this weekend. Waco native Colby Harwell, a winner in 2012 and 2014, now lives in San Antonio.
"It's going to be wide-open for the winner and fun to play in," Duron said. "We're ready to go, with the course in as good of a shape as I've seen it in a dozen years. We should have great weather and a possible north wind, which I think makes the course 2-3 shots harder.
"It's exciting to see what happens."
The Waco City Championship is a two-day stroke play event over Saturday and Sunday in three divisions. There will be a championship flight, a senior championship flight for ages 55-64, and a new super senior championship flight, for ages 65 and up.
Ridgewood popular on TGA circuit
For the third year in a row, Ridgewood Country Club received a statewide showcase as it is hosting the Texas Golf Association Women's Senior Stroke Play Championships through Friday.
"We're always privileged to showcase our great course," said Ridegewood head golf professional Jimmy Cunningham. "It always shows out well, and always show its teeth where you can get in trouble out here."
One Waco golfer feeling right at home in the state tournament is Ridgewood member Nannette Wheelis, who shot an opening-round 81 followed by a second-round 86 to open a 10-shot lead in the Legends Division before Friday's final round.
"The holes I normally bogey, I parred, and the one I usually par I bogeyed," she said after her first-round 81.
Wheelis is attempting to become the second straight Waco golfer to win a state title at Ridgewood after John Derrick won the 2020 Texas Senior Open.
"The comment we always receive is that a lot of these players have never been to Waco and it's amazing we have this great of a course," Cunningham said.
Earlier this year, Ridgewood members voted to undergo a complete course renovation by Oklahoma architect Trip Davis, likely in 2023.
Bears wrap up Big 12 Match Play
Baylor's men's golf team wrapped up their 2021 fall campaign this week at the Big 12 Match Play Tournament, where they are a two-time champion, while the Baylor women have a nationally televised event next week at the prestigious Alotian Club outside of Little Rock, Arkansas.
Jay Goble's BU women will be facing a top ranked competition at the Tom Fazio-designed course with the match play matches televised on The Golf Channel next week.
"I can promise you most of these teams will be in the national championship next spring, and I want my team to see we can compete against the best." Goble said. "We're as good as any team out there and we can learn and get better from any experience.
"It's gives you a lot of exposure to be featured on TV and I still hear on the recruiting trails girls saying, 'I've seen you on TV before.'"
The Baylor men feature a young roster after graduating the majority of its senior group after last year, but head coach Mike McGraw said he saw plenty of signs of improvement for the spring.
"We knew two things coming into the fall season: We knew we were going to be much younger and less experienced than we were last year," McGraw said. "We struggled this fall, but we learned so many things about ourselves that will guide our off-season workouts and practices. Despite our struggles, I am confident these guys will respond and we will be a much better team in the spring."
Baylor closed the Big 12 Match Play event with a win over Kansas State Wednesday, but finished ninth overall. Texas won the title after defeating Texas Tech, 3-2-1, in the championship match.