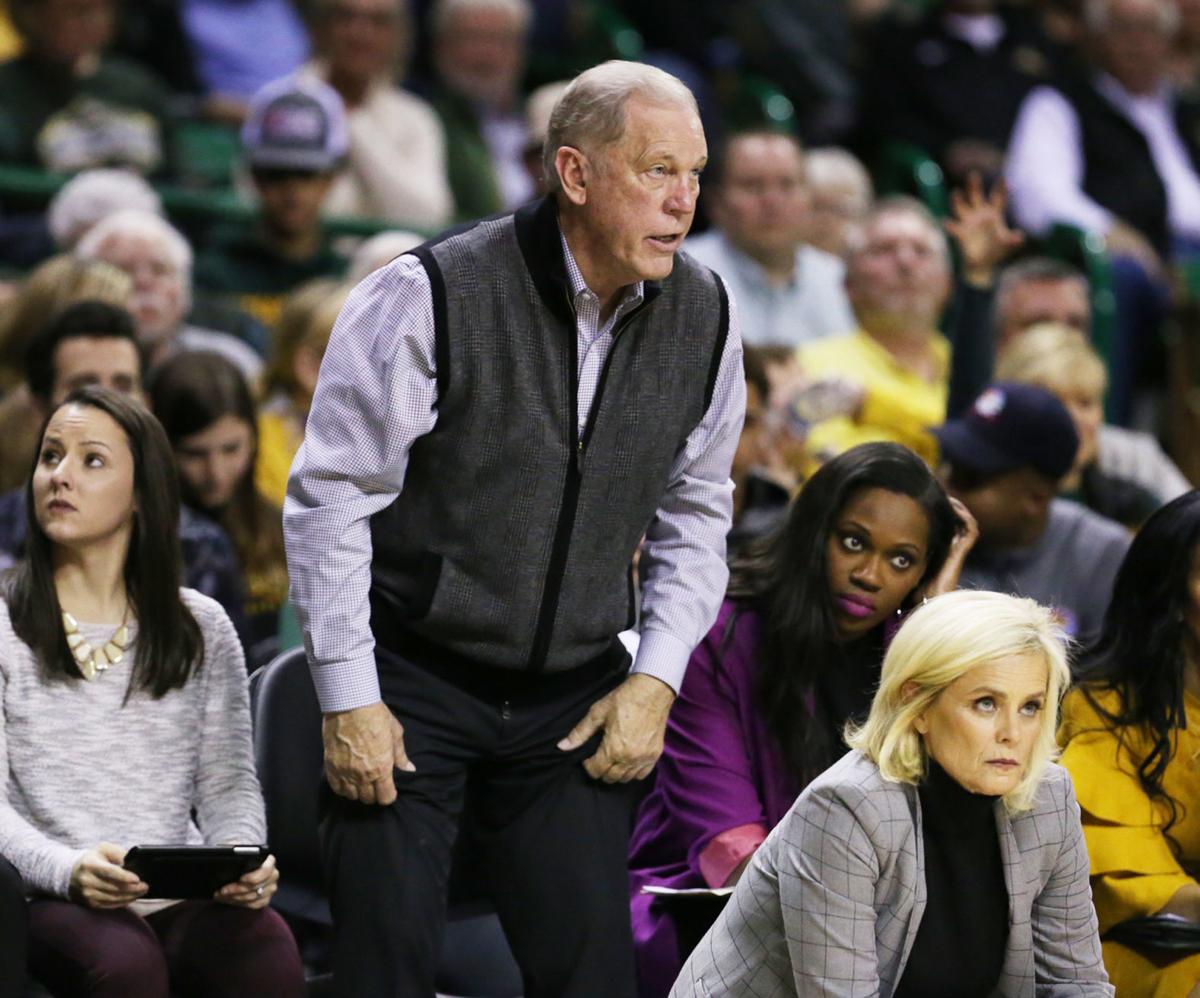 Bill Brock had to, mostly, stay in his chair.
That was the thing Brock noticed the most when shifted from being Grayson Community College's head women's basketball coach for 13 seasons to one of Kim Mulkey's assistants in her first season as a head coach, leading the Baylor Lady Bears in the 2000-01 campaign.
Baylor women's basketball fans, if they're watching closely, will sometimes see Brock stand up to shout defensive instructions or get a post player's attention. But he can't roam the sideline like he did at Grayson. That's Mulkey's job.
"One of the hardest things for me to adjust to was not being able to get up and down," Brock said. "You have to stay seated. Kim allows me to make suggestions and have ideas and stuff like that. But the bottom line is the final decision comes from the head coach."
Brock, now the Lady Bears' associate head coach, along with current athletic director for operations Johnny Derrick and coordinator of operations Jennifer Roberts joined Mulkey at the onset of her head coaching career when she came to Baylor.
On the occasions when Mulkey, who is set to enter the Naismith Memorial Basketball Hall of Fame with the Class of 2020, reflects on her career she consistently mentions the cohesiveness of her coaching staff.
"To be able to have the three original assistants that I ever hired be on my staff 20 years later speaks volumes to their love for Baylor and the program and their loyalty," Mulkey said in an interview this week.
Mulkey knew Brock because she had recruited some of his players at Grayson. From afar, she knew he was a successful recruiter who got the most out of his players and his program.
But what both Brock and Mulkey learned pretty quickly when they joined forces was that their respective basketball paths had taught them to value the same things.
"I grew up in the town of Durant, Oklahoma, and the icon coach there was a guy named Bloomer Sullivan," Brock said. "He was the Henry Iba of NAIA basketball and he stressed the same things (as Iba) – defense and inside game, playing hard and being physical. He always had a strong inside post game."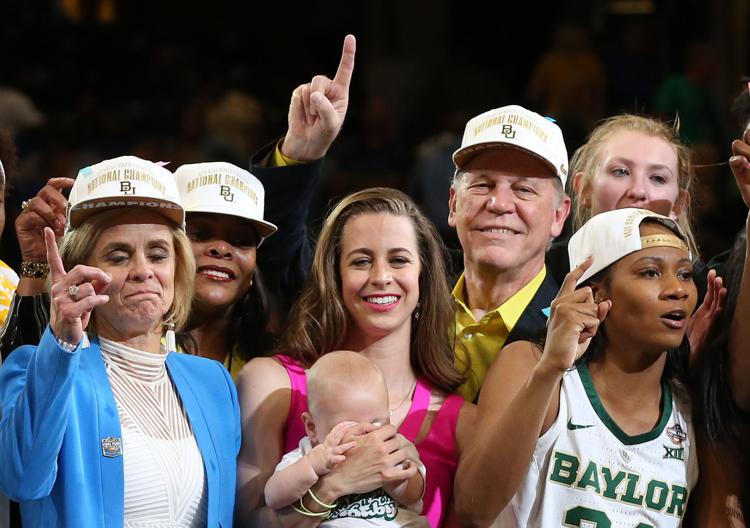 Meanwhile, Mulkey's hoops rabbi was Louisiana Tech coach Leon Barmore. As a player, she helped the Lady Techsters win national championships in 1981 and 1982 when Barmore was an assistant coach on Sonja Hogg's staff. After Barmore took over as the Louisiana Tech head coach, Mulkey was an assistant when the program won another national title in 1988.
Mulkey was a point guard in college and Brock was a shooting guard in his playing days. Through their on-court experiences, both coaches learned to see the game from a similar angle.
"You just have to have a post presence to have a chance throughout the season," Brock said. "We're always going to stress defense and rebounding and the transition game. But you've got to have something you can go to on the offensive end. When we have to go to something, special sets or whatever, we're going to run it through the post."
Brock and Mulkey believe in high percentage shots on offense and holding opponents to a low shooting percentage.
In their time at Baylor, the Lady Bears have won three national championships, 11 regular season Big 12 titles and 10 conference tournament trophies.
Brock has become known as the defensive specialist among the assistant coaches. That's because he's tasked with scouting and making defensive matchup assignments.
That's a good place to be in a program that builds on the foundation of tough defense.
"Our kids take pride in it," Brock said. "When it starts getting late in the game, if they're getting close to getting their maximum number of points we want to allow a team, they'll start talking about it. There's just a lot of pride associated on the defensive end of the floor and I think that's special. That's something Kim has emphasized since the beginning."
Brock also works closely with the Lady Bears post players. In that role, he's tutored some of the best in the history of women's college basketball. At the 2019 Final Four, Baylor's emphasis on the frontcourt caused the national media to label the program as old school.
"I think when people say we play old school basketball they mean we're going to be consistent night in and night out, we're going to play inside out and we're not going to deviate from that," Brock said. "I think sometimes coaches will try things for a short period of time and if they don't work then they will change their philosophy. We're not ever going to change our philosophy on offense. It's always going to be that we're going to play through the post and see what options that brings us."
That kind of commitment to one idea means that Baylor players know what they're going to get when they show up for practice. Mulkey said casual observers don't see it, but the Lady Bears drill fundamentals constantly in practice. Success comes from repetition.
That might sound monotonous in a world of endless variety. But for Brock, it's the secret ingredient.
"As far as coaching philosophy goes and high expectations and how we work the kids and hold the kids accountable, those are all the things that Kim stands for," Brock said. "I just fell right in line with that. That's exactly the same things I'd been preaching my whole career."
Be the first to know
Get local news delivered to your inbox!