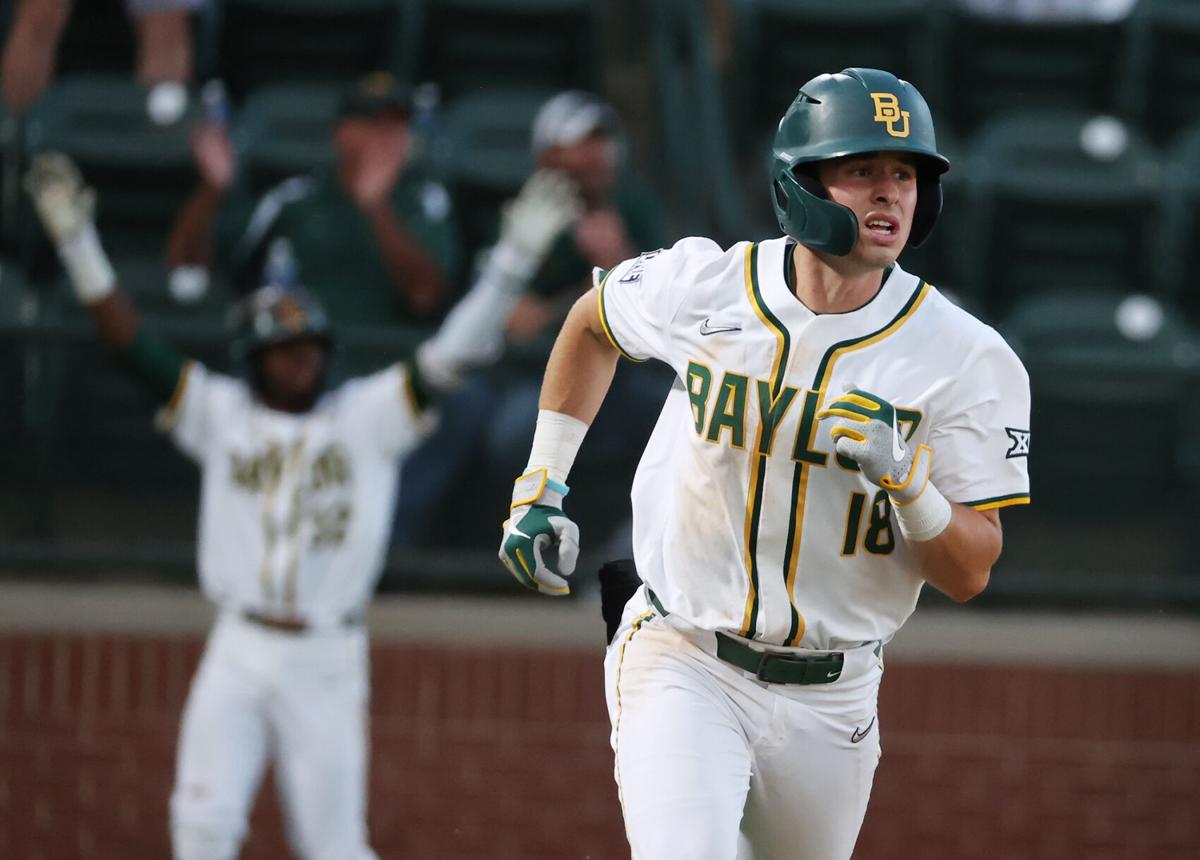 Most ballplayers have a photo of their girlfriend or their dog as the screensaver background on their phones. Some might have a photo of a beach or a hunting blind or the logo of their favorite team.
Baylor's Jack Pineda is a little different. His phone shows the TV screen shot from last year's NCAA baseball selection show that revealed Baylor as the first school left out of the field. He's also got the same picture plastered in his locker in the BU clubhouse.
As artwork goes, it's something less than a masterpiece.
"I wouldn't say it made for a fun offseason, but it made it easier to get up and go work out and get some extra reps in," Pineda said. "I think it's on everybody's mind, and it's easier to dig a little deeper when you know you're that close."
Yeah, you could say the Bears took the field this week for fall practice with a motivated mindset, all right. They're still ticked about the way last year ended. Not so much at the NCAA selection committee as much as themselves, for even leaving it in doubt over whether they'd make the field.
"That was a tail kicker," said senior pitcher Tyler Thomas. "Seeing that we were No. 65 out of 64, that hurts. We've got something to prove this year."
Baylor compiled a 31-20 overall record in the 2021 season, its fifth straight winning record under Steve Rodriguez. But the Bears went 11-13 in Big 12 play for their first losing conference mark since 2016, and consequently were left out of the NCAA field for the first time since that season.
Injuries and illnesses down the stretch of the season didn't aid Baylor's cause. The Bears played without Thomas and Blake Helton, two of their top starting pitchers, for the Big 12 tournament, and failed to build their case for NCAA tourney inclusion by dropping both of their games in Bricktown.
When healthy, the 2022 lineup boasts rousing potential. Gone are All-American catcher Andy Thomas, rightfielder Davion Downey and veteran bullpen arms like Luke Boyd and Ryan Leckich. But most of the starting position players are back, led by All-American centerfielder Jared McKenzie (.383, 10 home runs, 44 RBIs) and rising shortstop Pineda (.327, 52 runs, 33 RBIs).
Outside of Tyler Thomas, the starting pitchers turned in an uneven performance in 2021, but Rodriguez and pitching coach Jon Strauss shouldn't lack for options. The Bears' fall roster features 26 listed pitchers.
What Rodriguez most wants to extract from these next few weeks is an understanding of the Bears' personality.
"My job is to understand, how do I have to coach these guys?" Rodriguez said. "Do I have to more pat on the back? Can I yell, can I not? So, that's the whole goal is to try to figure out how to approach this team. And right now, this team has been really fun to coach, because you ask them to do something, and they want to do it with a passion. So, for me, that is one of the greatest things a coach can ask for."
One new twist this fall involves Baylor playing a game against the Texas Rangers' instructional league team. That'll take place on Oct. 28 at Baylor Ballpark. It's part of a tour by the Rangers against several Texas college teams, and Baylor's players said they're looking forward to the opportunity.
Well, mostly. Tyler Thomas said he certainly doesn't want to face Davis Wendzel, the former BU slugger who is one of the rising prospects in the Rangers' organization.
"No, I don't. Every time I face Davis he hits the ball off the wall for some reason," said Thomas, laughing. "I just don't get it."