They've become rock stars.
Since winning their first national championship on April 5, the Baylor basketball players have become the most popular students on campus and beyond.
Baylor coach Scott Drew has rarely had a day in the last two months when he hasn't done interviews with national or local media. Fans constantly stop him for a photo opp.
"It's been a lot more autographs and pictures," Drew said. "What our staff has enjoyed the most is the excitement of the Baylor alumni, the Baylor family, and fans throughout the state of Texas. You go to airports and restaurants, people that come up to us are so excited and are still talking about winning the national championship and smiling. All that's brought excitement to me."
There's no question Drew's basketball program has broadened its brand.
Winning a national championship is a rare thing. Drew and Kansas coach Bill Self are the only current Big 12 coaches who have done it.
"Most definitely it's been great because so few programs are able to achieve it," Drew said. "The opportunity to raise the profile of Baylor basketball has never been in higher demand."
Even before the Bears romped to an 86-70 win over Gonzaga to win the national title in Indianapolis, they already had the nation's 13th-ranked 2021 signing class in hand with five-star forward Kendall Brown, four star-guard Langston Love and four-star forward Jeremy Sochan.
Now more top level recruits will be on Baylor's radar. And in a few years the Bears will be playing in a new basketball arena.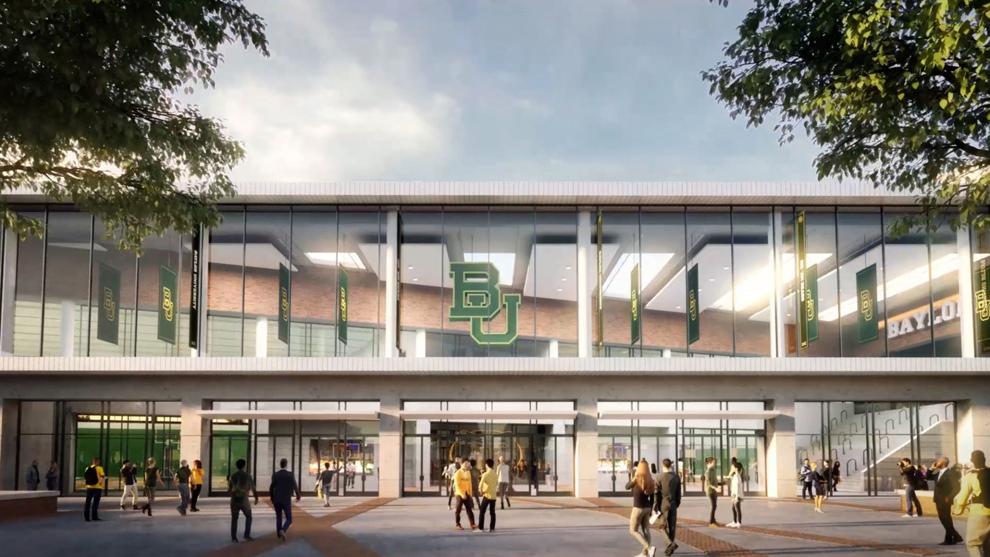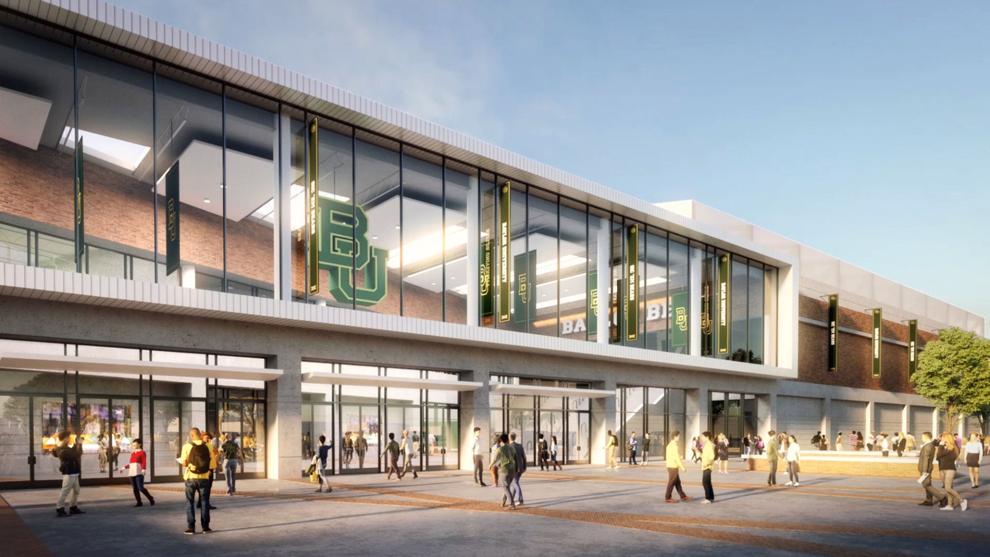 But Drew didn't build his national championship team with top 10 recruiting classes. The Bears finished 28-2 with a veteran group who played with unique chemistry, and were on a mission to win the national title after the 2020 NCAA tournament was canceled due to the COVID-19 outbreak.
While the Bears had their share of stars like first-team All-American Jared Butler and third-team All-American Davion Mitchell, they reached unprecedented heights because they shared the ball unselfishly and were committed to playing the best man-to-man defense in the country.
"Winning a national championship obviously opens a lot of doors," Drew said. "You get in on a lot more kids, but you have to make sure you do your due diligence and don't lose sight of what got you to this level. It's positive in that a lot more recruits are looking at you. The temptation is not doing the things that got you here."
With juniors Butler and Mitchell declaring for the NBA Draft and seniors MaCio Teague and Mark Vital not returning, the Bears' only returning starter will be forward Flo Thamba.
Though the Bears lost four starters, they'll still have a lot of players to build around. Junior guard Matthew Mayer declared for the NBA Draft, but left the door open to return to Baylor, and would likely move into a major role next season.
Guard Adam Flagler and forward Jonathan Tchamwa Tchatchoua will likely play bigger roles after coming off the bench during the national championship season.
Additionally, returning guard LJ Cryer, forwards Jordan Turner and Dain Dainja and center Zach Loveday should make a considerable impact for the 2021-22 squad. Most importantly, all the returning players saw great models in the veterans who guided Baylor to the national title.
"Player-led programs are more important than a coach-led program because they can show how they carry themselves, work out and go to class," Drew said. "We've got so many players with returning experience, and peer pressure is so important to them. It's also important as an example for younger guys coming in."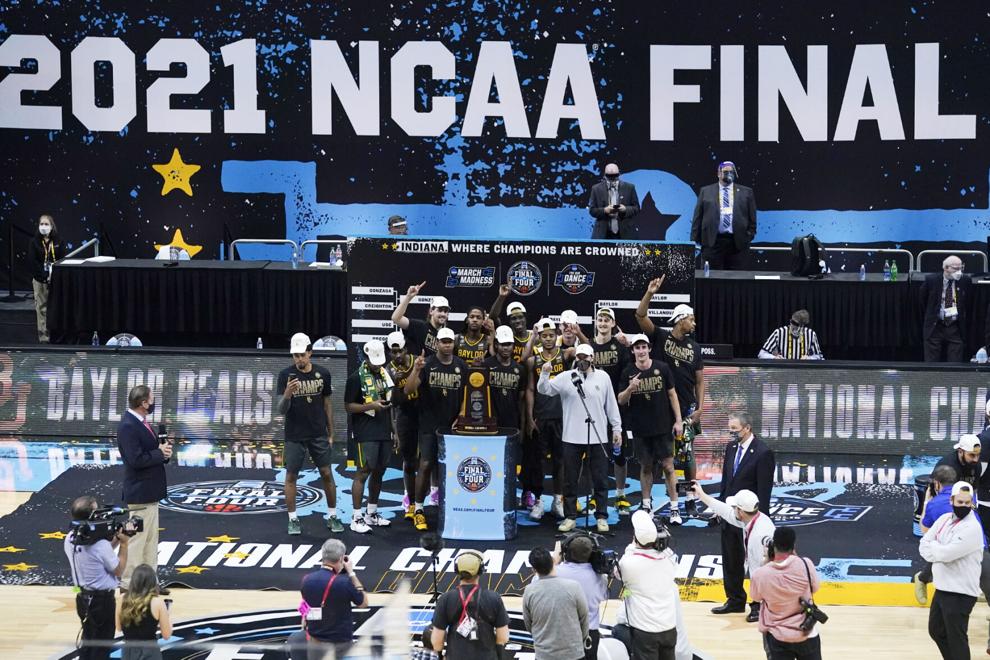 With the NCAA allowing transfers to become immediately eligible instead of redshirting, many Big 12 teams underwent wholesale roster changes and will look radically different next season.
The Bears dipped into the transfer market for James Akinjo and Dale Bonner. The 6-1 Akinjo averaged 15.6 points and 5.4 assists while starting all 26 games for Arizona last season.
The 6-3 Bonner led NCAA Division II Fairmont State in scoring both seasons on the squad, averaging 17.8 points per game in 30 games as a freshman and 21.2 points in 20 games as a sophomore.
"James is a proven player and an all-league performer who has experience and maturity and has been successful," Drew said. "Dale is similar to Freddie (Gillespie) and Adam (Flagler) and MaCio (Teague), guys who came from a lower level and have been successful. He has seen the success we've had developing guards, and he wants to continue that tradition."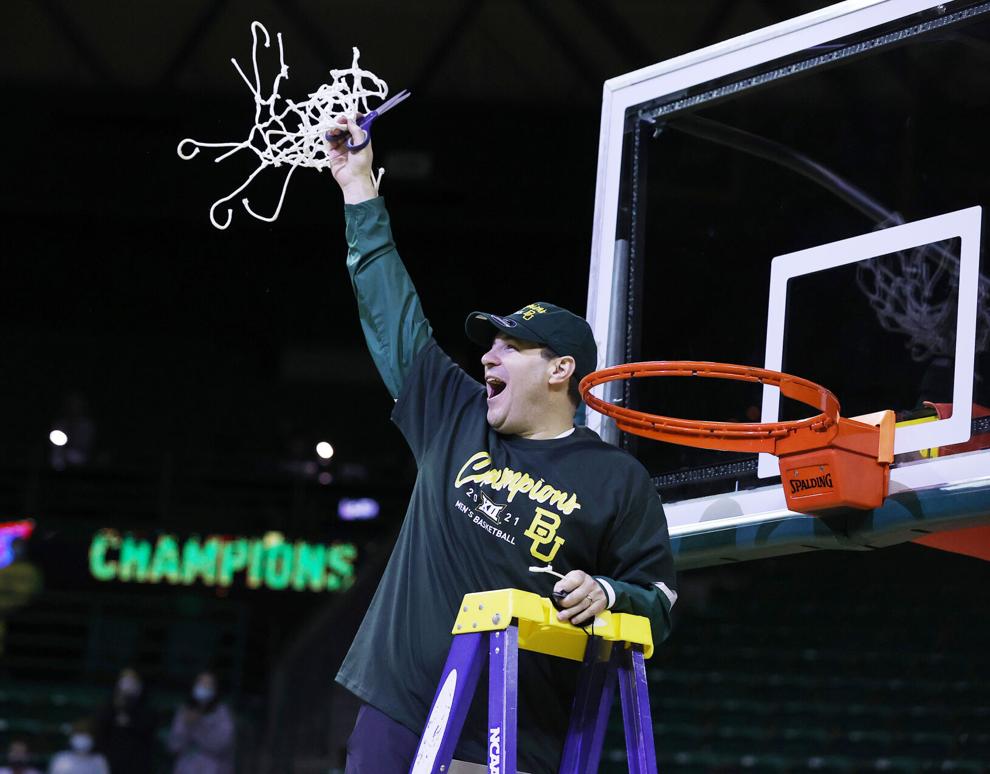 The 6-7 Brown is the most highly recruited player among Baylor's incoming freshmen after starring for Sunrise Christian Academy in Bel Aire, Kan.
"We lose Jared, Davion and Mark, three of the top defensive players in the nation," Drew said. "But Kendall has tremendous potential and has a great defensive reputation. Fans will be excited about his athleticism and the dunks he brings."
Love is a 6-4 guard and a San Antonio native who played at Montverde (Fla.) Academy. Both players have been invited to attend the 2021 USA Basketball Men's U19 World Cup Team training camp this summer.
"Being from the state of Texas, Langston is very familiar with the Big 12 and this part of the country," Drew said. "He played with Matt Mayer and LJ Cryer with (AAU team) Houston Hoops, and really has a knack for scoring the ball and is a really good defender as well."
The 6-8 Sochan has an international background since he played in Germany and Poland. But the versatile forward has roots in the United States as he was born in Oklahoma and previously played basketball at La Lumiere School in Indiana.
"Jeremy Sochan was the youngest player to be on a Polish national team, and is somebody who has great potential as well," Drew said.
Forming the kind of unique chemistry the national championship team possessed will be quite a challenge for Drew and his staff. Players as gifted and team-oriented as Butler, Mitchell, Vital and Teague don't come along every day.
But Drew is thrilled that he kept his coaching staff intact to help make the transition smoother. Longtime associate head coach Jerome Tang was a finalist for the UTEP head coaching job that was eventually filled by Abilene Christian's Joe Golding.
"First and foremost, returning the whole staff is such a blessing," Drew said. "Big kudos to (athletic director) Mack Rhoades and Baylor in keeping our staff together because there were a lot of programs interested. Keeping the staff is huge in a transition year. It's hard to do with different players, but three times harder to do with a new staff."