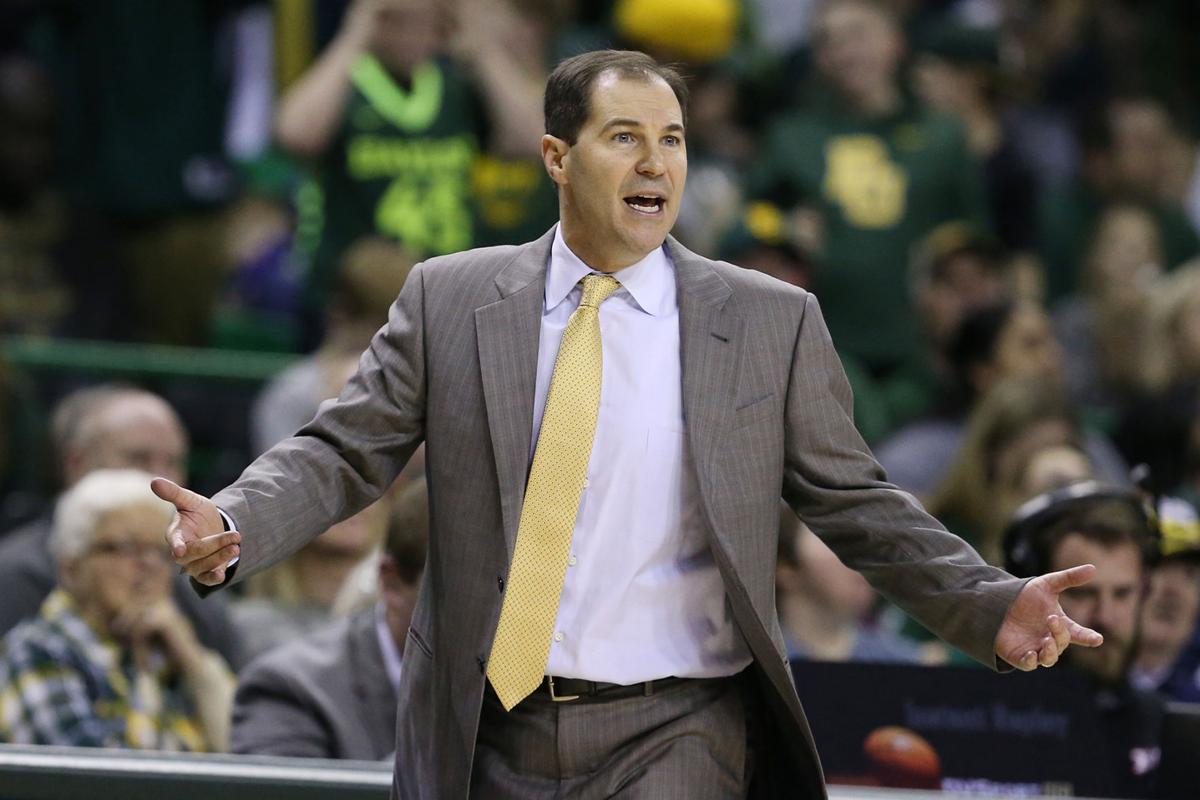 Before the coronavirus shut down the NCAA basketball tournament in March, Baylor was geared for a run at its first Final Four since 1950.
The Bears won a Big 12 record 23 straight games and were ranked No. 1 for five straight weeks. Carried by one of the best defenses in the country, the Bears went 26-4 and finished second in the Big 12 behind Kansas.
The Bears' Final Four dream went unfulfilled, but their remarkable season has paid off in other ways.
Some of the top recruits in the country noticed Baylor's success. They saw how Scott Drew's team meshed and how much fun they were having and decided they wanted to be part of it.
In Scott Drew's program, the finished product rarely resembles the starting lump of clay.
July has been the most fruitful month of recruiting since Drew arrived at Baylor in 2003.
"Baylor being on the national scene opened some eyes," said Rivals.com national basketball recruiting analyst Corey Evans. "Kids want to be part of something special. Scott and his staff worked at getting the most out of their kids. When Baylor changed from a zone to man defense because of their personnel reflects a coach willing to change for the betterment of his players."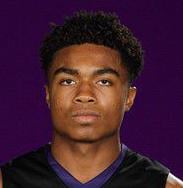 Brown is the No. 12 player in the 2021 class by Rivals.com while Love is No. 23 in ESPN's rankings and No. 26 in the 247Sports rankings. Sochan, who has spent the majority of his life in England, is one of the top international prospects in the 2021 class and will spend his final year of high school in Germany with Ratiopharm Ulm's junior program, Orange Academy.
The 2021 class is on track to be the highest ranked in Baylor men's basketball history. Brown is the Bears' highest rated recruit since forward Isaiah Austin was ranked No. 4 by Rivals.com out of Arlington Grace Prep in 2012.
"It's really exciting being part of this class," Brown said. "Now we just have to prove to everyone why we're one of the top classes. I was really impressed with the great season Baylor was having and I'm looking forward to keeping it going for the next couple of years."
The 6-8, 205-pound Brown is a five-star recruit who played last season at Sunrise Christian Academy in Wichita, Kan., where he led a deep and talented squad with 13 points per game while averaging six rebounds.
He transferred to the prep basketball powerhouse last summer after previously playing at East Ridge High School in Woodbury, Minn.
Brown feels comfortable with Baylor's coaching staff and is impressed by the way Drew uses his forwards like former all-Big 12 player Taurean Prince, who became the No. 12 pick in the 2016 NBA draft by the Utah Jazz and is currently playing for the Brooklyn Nets.
"I really connected with Coach Drew and his staff, and going there will give me the best opportunity as a player and a person," Brown said. "They're just like family, and especially Coach Drew being a big Christian really connected with me and my dad. I like the way they've used their wings like Taurean Prince. They've had big, athletic wings like myself. I feel like I can use my length and athleticism to my advantage."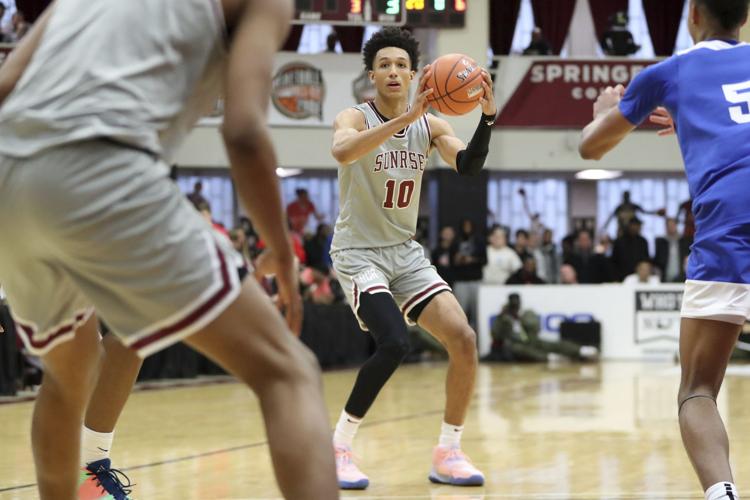 Another reason Brown committed to Baylor was because of his friendship with Love, which began last summer when they competed together for USA Basketball. Brown committed to Baylor on July 20, five days after Love made his commitment.
"We were at the USA camp and really connected well and off the court," Brown said. "We've kept in touch and it's been really good. It pushed me to make the decision even more."
Brown chose Baylor over schools like Kansas, Ohio State, Arizona and Marquette. His suitors were similar to those of Love, a four-star prospect who was recruited by Kansas, UCLA, Texas and Arkansas.
A San Antonio native, the 6-4, 185-pound Love played for Montverde (Fla.) Academy last season after previously playing for Cibolo Steele High School where he averaged 23.1 points, 7.8 rebounds and 1.5 steals per game in 2018-19.
"When I see Langston, I see a kid with high character and a lot of intangibles," Evans said. "He's someone who is battled tested and played for the No. 1 team in America last year. He's tough and he makes shots."
Sochan was a gold medalist and MVP in last summer's FIBA Under 16 European Championship B games.
At 6-8 and 220 pounds with a 7-foot wingspan, Sochan averaged 16.1 points, 9.6 rebounds, 3.0 assists, 3.1 steals and 1.5 blocks in 27 minutes per game playing for Poland.
Sochan received scholarship offers from Kansas, Michigan State, Arizona, Florida State and Creighton among others.
"His ability to guard and defend is probably second to none," Evans said. "Now he's in Germany for his senior year, so he'll be off the radar. He's tremendous shooting the ball from 15 feet on in. He's a real skilled forward who can pass, dribble and shoot."
Brown is looking forward to the opportunity to play basketball his senior year before heading to Baylor. Like his fellow Baylor basketball recruits, he's anxious for the time when coronavirus restrictions won't stop them from playing the game they love.
"I had a little training camp with an AAU team in Kansas City but since then I've been chilling at home (in Minnesota)," Brown said. "It has been really hard, and not playing my last year of AAU basketball has really hurt. But I just have to keep pushing with everything that's going on."
Be the first to know
Get local news delivered to your inbox!