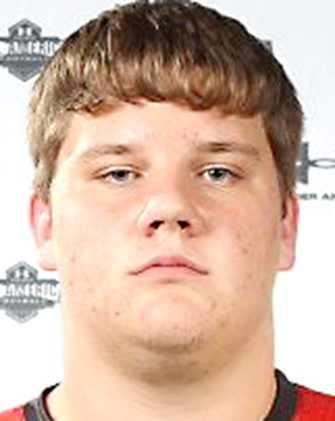 Rockdale offensive lineman Josh Pelzel's first college football game was one of the best in Baylor history.
He was among the many fans who stormed the field at Floyd Casey Stadium when the Bears knocked off Oklahoma, 45-38, on Nov. 19, 2011 behind the exploits of Robert Griffin III.
"I stood behind RG3 when he was getting interviewed after the game," Pelzel said. "It was pretty crazy."
The Bears have been on Pelzel's radar for a long time, and next year he plans to join them after making a verbal commitment Wednesday. The 6-7, 334-pound Pelzel is the fifth verbal commitment in Baylor's 2014 class.
Pelzel said he has attended several Baylor football games in the last two seasons and also watched the spring game April 6.
"I really like the school, the campus and the coaching staff," Pelzel said. "Everything just seemed right. It came down to Texas Tech and Baylor, and I just didn't want to be far away from my family."
Pelzel believes he can develop as an offensive lineman for the Bears after seeing the success they have had putting players in the NFL. He's excited about working in Baylor's strength and conditioning program.
"I want to be as big and fast as I can be without losing any speed," Pelzel said. "I'm not in a bad place, but I want to lose a little fat."
Pelzel started on Rockdale's offensive line as a sophomore and junior at both guard and tackle, and started for the defensive line last season.
Besides Pelzel, Baylor also has verbals in the 2014 class from Bellaire lineman Devonte Jones, Liberty-Eylau athlete Davion Hall, Willis receiver Chris Platt and Ennis tailback Terence Williams.
Earlier this week, Temple sophomore quarterback Chad President became the first verbal commitment in Baylor's 2015 class.