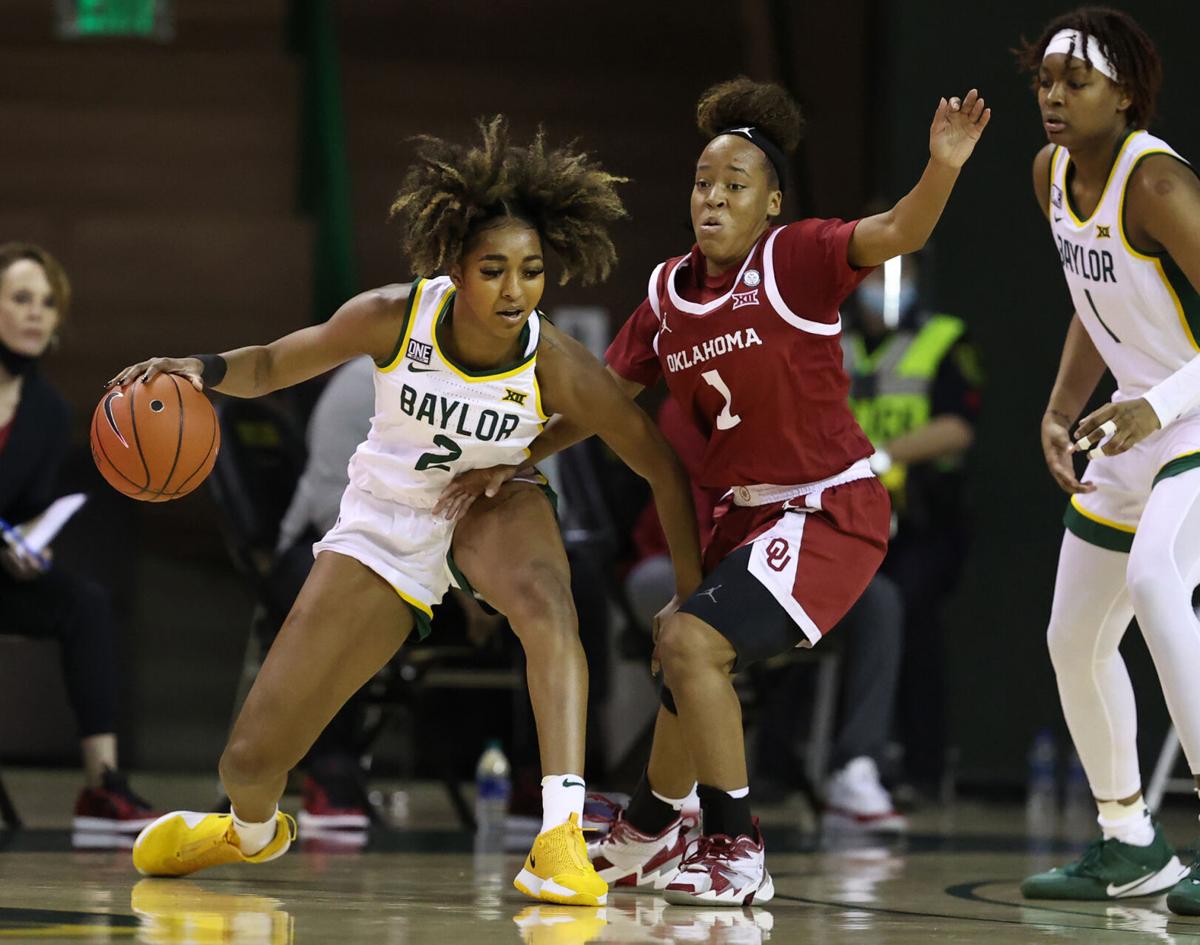 The Baylor Lady Bears have cleared all the hurdles set before them and find themselves leading the Big 12 as they come around the final curve of the regular season.
From the dual injuries suffered by DiDi Richards and Moon Ursin during the preseason, to the COVID-19 pause in January, and a lot of protocol and rescheduling business throughout, the Lady Bears have stayed focused on pursuing their 11th consecutive regular season conference title.
Seventh-ranked Baylor (17-2, 12-1 Big 12) has a 1.5 game lead over second-place West Virginia with two weeks, and five scheduled games, remaining in the regular season.
In a strange twist — or perhaps it's just the way the world works during the coronavirus era — the Lady Bears host Oklahoma State on Wednesday night in what will be the Cowgirls' final regular-season conference game.
"I just would say they're very fortunate and lucky … for whatever reason they must have been able to (stay away from cancellations)," Baylor coach Kim Mulkey said. "Being the last game, I'm sure that those kids will be motivated and approach it in a way that, 'Hey, we get to rest after this game, so let's play extremely hard.' But they play hard anyway."
Oklahoma State (17-6, 13-4) is also finishing strong. The Cowgirls have won eight of their last nine and sit right behind West Virginia in third place in the conference standings.
Last week, Mulkey described Oklahoma as a "hot" team because the Sooners were coming off wins over Iowa State and the 19th-ranked Mountaineers. By contrast, Oklahoma State has consistently played good basketball.
"Oklahoma State has done their job from start to finish," Mulkey said. "They were picked eighth in this league and have an opportunity to finish second or third in the league."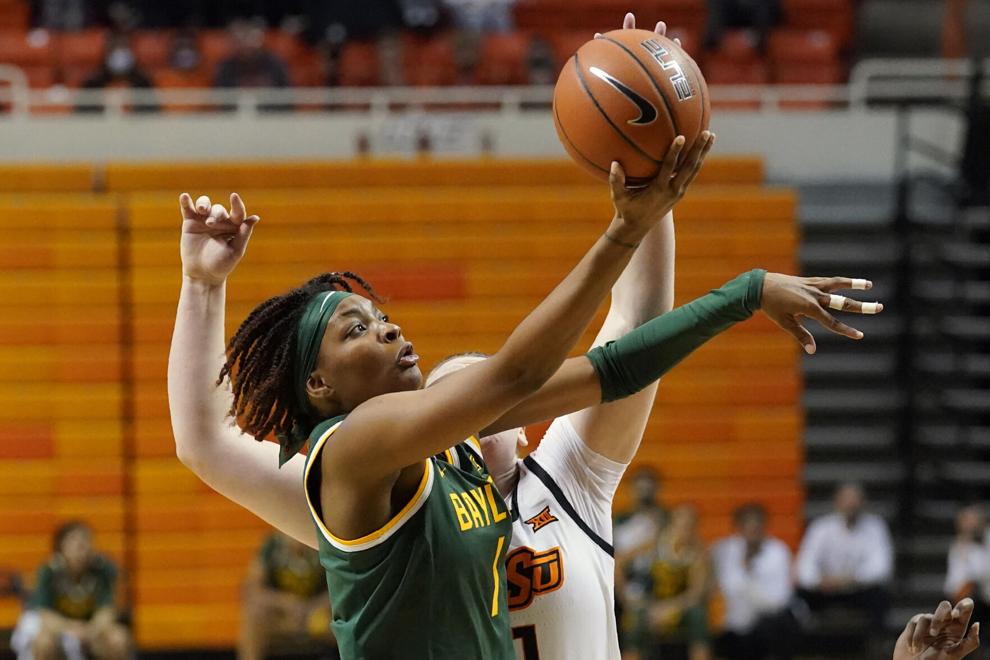 Perhaps the biggest reason why Oklahoma State surpassed preseason expectations has been the stellar play of senior forward Natasha Mack, who enters the regular season finale averaging 19.9 points and 12.1 rebounds.
Mack is a force on both ends of the floor and usually does more than just score.
"She blocks shots, for one thing. So you know when you go around her, she's going to go up and try to block your shot," Mulkey said. "She's a scorer. Always going to go over that left shoulder and it's very difficult to stop her from scoring. She's a rebounding machine for them. … You can't let her kill us on the boards."
But, as usual, the Lady Bears go into this home game as a heavy favorite. Baylor defeated Oklahoma State by 19 in Stillwater, Okla., despite missing sixth-woman spark plug DiJonai Carrington from the lineup as well as backup forward Caitlin Bickle.
The inside-outside combination of NaLyssa Smith and Ursin got it done the first time around in Baylor's win against the Cowgirls. Ursin pumped in 20 points and Smith posted a double-double with 18 points and 12 rebounds.
The Lady Bears are the standard bearers in the Big 12, so the Baylor players know what it takes to stay on track for a conference championship.
"We've got to start off fast, we've got to rebound the ball and we've just got to play team defense just like we have these last two games and I think we'll be all right," Ursin said.
BEAR FACTS: Baylor senior guard DiDi Richards was named a semifinalist for the Naismith Women's Defensive Player of the Year award on Tuesday. Richards earned the national player of the year honor as a junior last season. Oklahoma State forward Natasha Mack was also named one of the 10 semifinalists.
---
Photo gallery: Lady Bears beat Oklahoma