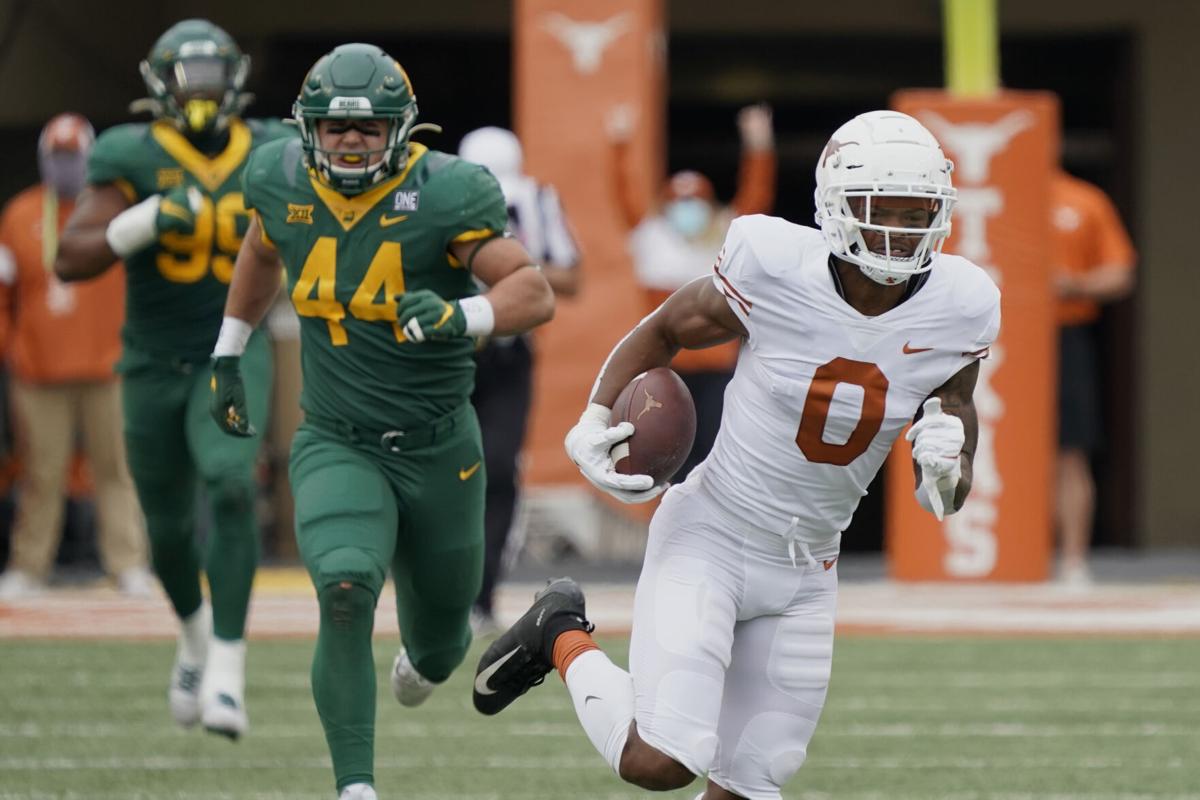 ---
AUSTIN — After COVID-19 shut down Baylor's practices for 10 days, the Bears' offense looked like it was still in quarantine for three quarters Saturday afternoon.
Playing their first game in three weeks, the Bears managed very little production until Charlie Brewer threw a pair of fourth-quarter touchdown passes.
That emotional late burst wasn't enough as Texas held on for a 27-16 win behind quarterback Sam Ehlinger's two touchdown runs and a scoring pass at DKR-Texas Memorial Stadium.
Like their 27-21 double-overtime loss to West Virginia on Oct. 3 in Morgantown, the Bears (1-2) had trouble getting their offensive attack untracked until late in the game.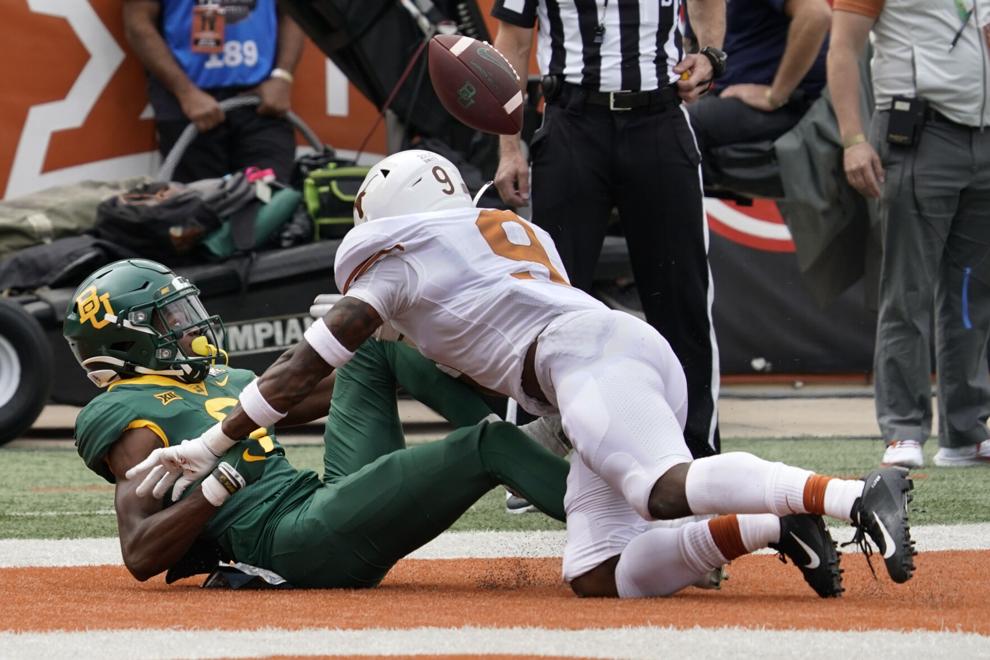 Saturday's game against the Longhorns (3-2, 2-2) was Baylor's first since a COVID-19 outbreak shut down the Bears' practices from Oct. 8-17, and forced the Oct. 17 game against Oklahoma State to be postponed until Dec. 12.
"Offensively once we were able to get into rhythm, protection-wise as well as Charlie getting the ball out, a lot of that is tied together," said Baylor coach Dave Aranda. "Once we were able to do that, we were able to move the ball. Even earlier, there were some spots that where we put a few plays together that illustrated that. We just weren't able to finish the drive. I think at the end of the game we were able to finish the drives."
Though the offensive line was without starters Xavier Newman-Johnson and Connor Galvin, Baylor allowed just one sack against Texas after the Mountaineers sacked him six times. Brewer hit 30 of 43 passes for 256 yards and didn't throw an interception, but the Bears had trouble running with just 64 yards on 21 carries.
After John Mayers nailed a 22-yard field goal in the first quarter, the Bears didn't score again until Brewer hit John Lovett for a three-yard touchdown with 11:24 left in the fourth quarter to cut Texas' lead to 27-9.
Following JT Woods' 32-yard interception return to the 25, Brewer hit Gavin Holmes for a seven-yard touchdown to cut Texas' lead to 27-16 with 7:37 remaining.
Holmes made a career-high nine catches for 57 yards, and his touchdown catch was his first since his freshman year in 2017 before two knee injuries forced him to miss most of the last two seasons.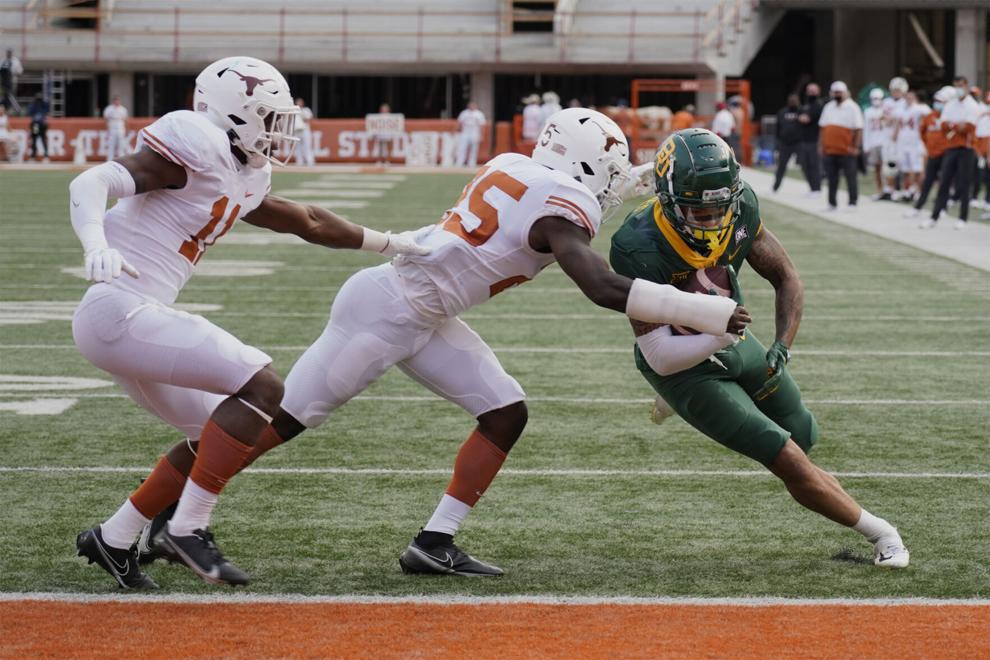 "I felt like at the beginning, they kind of switched up their defense a little bit and threw a couple of things at us," Holmes said. "But I feel like we adjusted pretty well in the second half. I feel like in the second half, we just came out and just started letting it rip and playing no-holds-barred football."
Baylor's last chance to rally ended with 2:19 remaining when Brewer's pass to RJ Sneed fell incomplete. The Longhorns moved the ball to the 4 before running out the clock.
With only three games under their belts after three games were either canceled or postponed due to COVID-19, the Bears are still very much a work in progress heading into Saturday's game against TCU at McLane Stadium.
"There are a lot of positive things we're building on," Aranda said. "The collective offense and defense, and the players playing off each other, I think this game is an illustration of where it's at. So we have a lot of work to be done there. The ability to put it into our players' hands where they can play fast, those types of situations will allow us to get better and improve from this game to the next."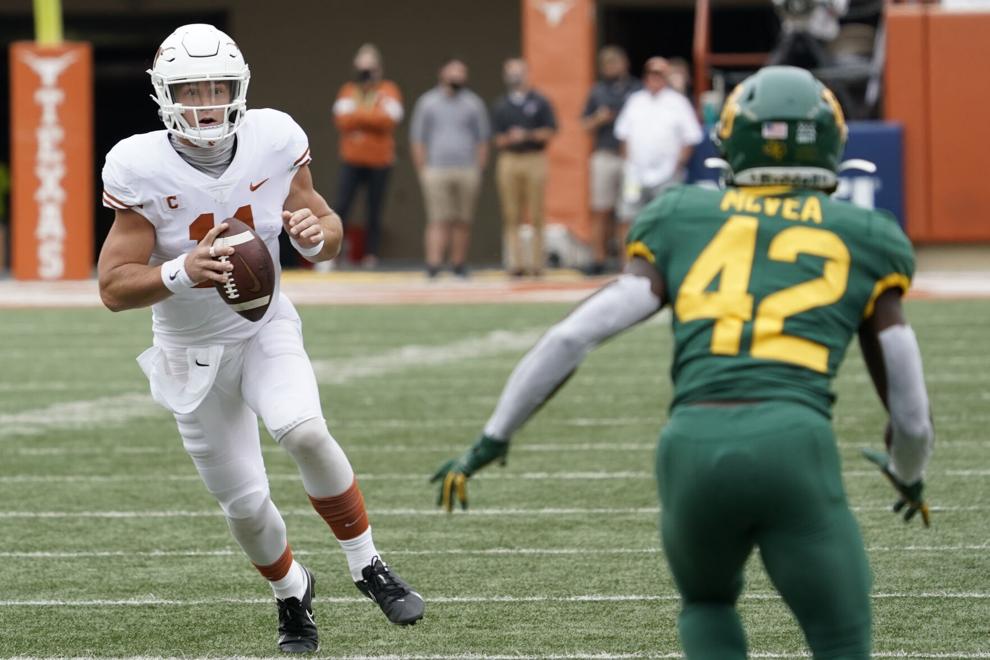 Ehlinger enjoyed a solid game for Texas by hitting 15 of 23 passes for 270 yards and rushing for 51 yards on 15 carries. Ehlinger and his receivers burned the Bears deep several times.
"The main thing was not having communication," Woods said. "I hold myself for a couple of them. We have to get all the defense on the same page."
The Bears suffered their first big defensive breakdown when Tarik Black got behind the secondary for 72 yards before Woods caught him at the 20. The Bears stopped the Longhorns from scoring at the 5, but Cameron Dicker nailed a 23-yard field goal to give Texas a 6-3 edge with 6:15 left in the second quarter.
Baylor's secondary was burned again when Joshua Moore made a leaping catch against Baylor cornerback Mark Milton for 42 yards to the 7.
Two plays later, Ehlinger found Moore crossing to the left sideline for a three-yard touchdown to push Texas' lead to 13-3 with 1:53 left in the second quarter.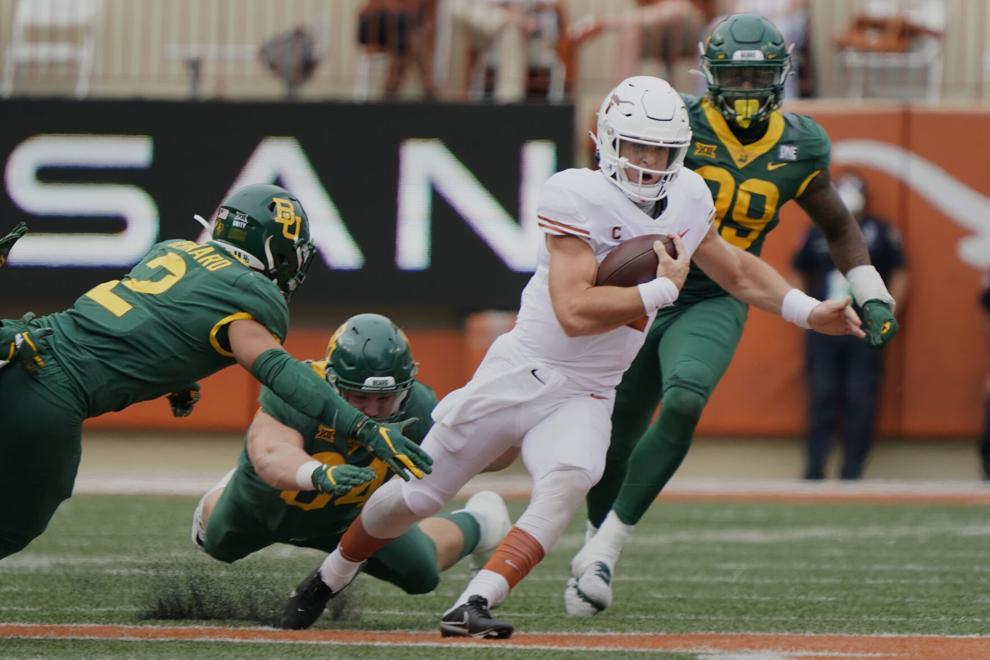 After taking the second-half kickoff, Texas' offense continued to thrive as it drove 75 yards on 12 plays with Ehlinger finishing it off with a one-yard touchdown run for a 20-3 lead.
Baylor had a chance to cut into the lead but Mayers missed a 43-yard field goal.
The Bears had another defensive breakdown when Ehlinger hit tight end Jared Wiley for 47 yards to the 14. Ehlinger rolled right and ran for a nine-yard touchdown to push the Longhorns' lead to 27-3 with 20 seconds remaining in the third quarter.
Baylor will try to limit breakdowns in pass coverage as well as clean up other areas of the team as the season unfolds.
"I think any time you play games, you have the ability to learn a lot about yourself and your team," Aranda said. "Because there are pressure situations, and people respond to pressure in a bunch of different ways. So I think the ability to struggle initially and not let emotion kind of take over, and find out what's the problem, what can we do to get better."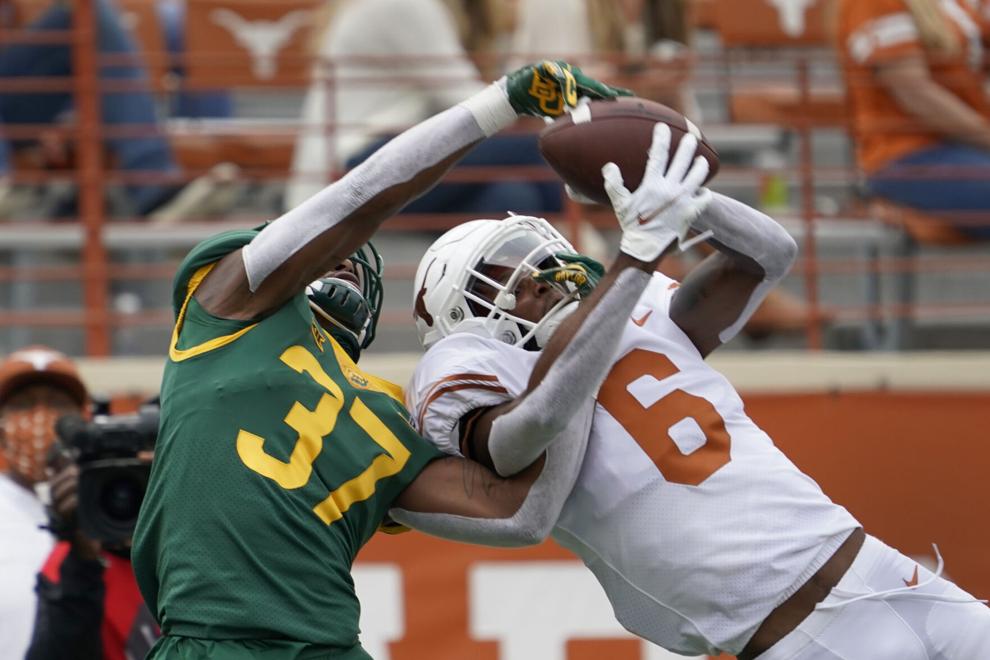 The Bears had a shot to score their first touchdown in the first quarter when they drove 67 yards to Texas' 4. After Brewer was stopped for no gain on third down, Mayers drilled his 22-yard field goal with 49 seconds left in the frame.
The Longhorns answered with Dicker's 42-yard field goal with 12:10 left in the second quarter.
The Bears moved to the Longhorns' 30 early in the second quarter, but chose to punt rather than attempting a 47-yard field goal. Instead of pinning Texas close to its goal line, Issac Power's punt sailed into the end zone for a touchback.
"The whole idea there was to try to pin them and put the game in that situation on our defense, and give our offense great field position," Aranda said.
---
Photo gallery
Baylor football at Texas: Oct. 24, 2020
Baylor Texas Football - Tarik Black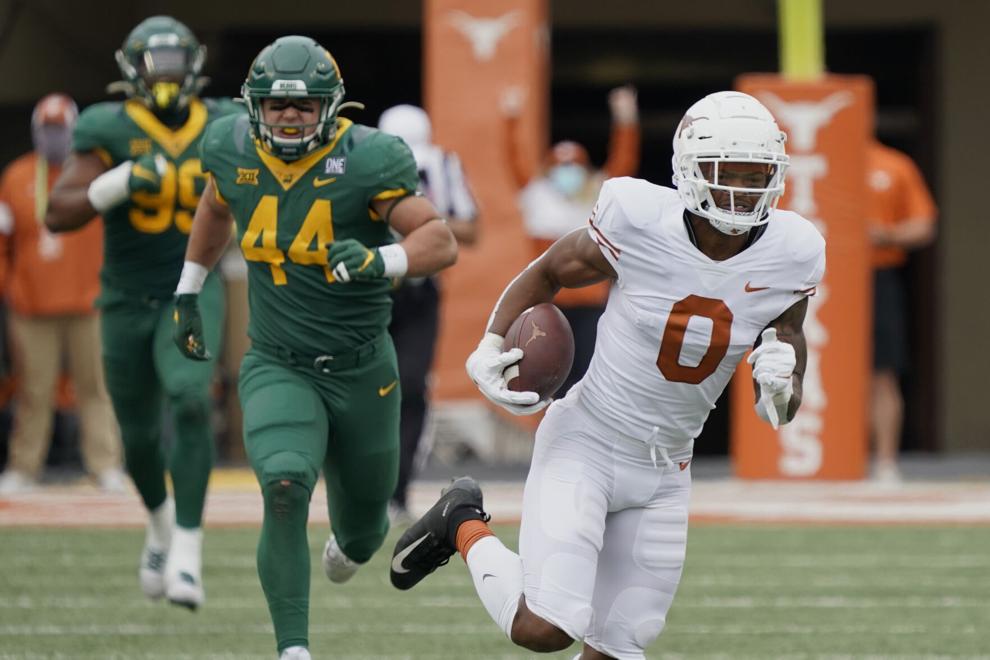 Baylor Texas Football - Ehlinger Terrell Bernard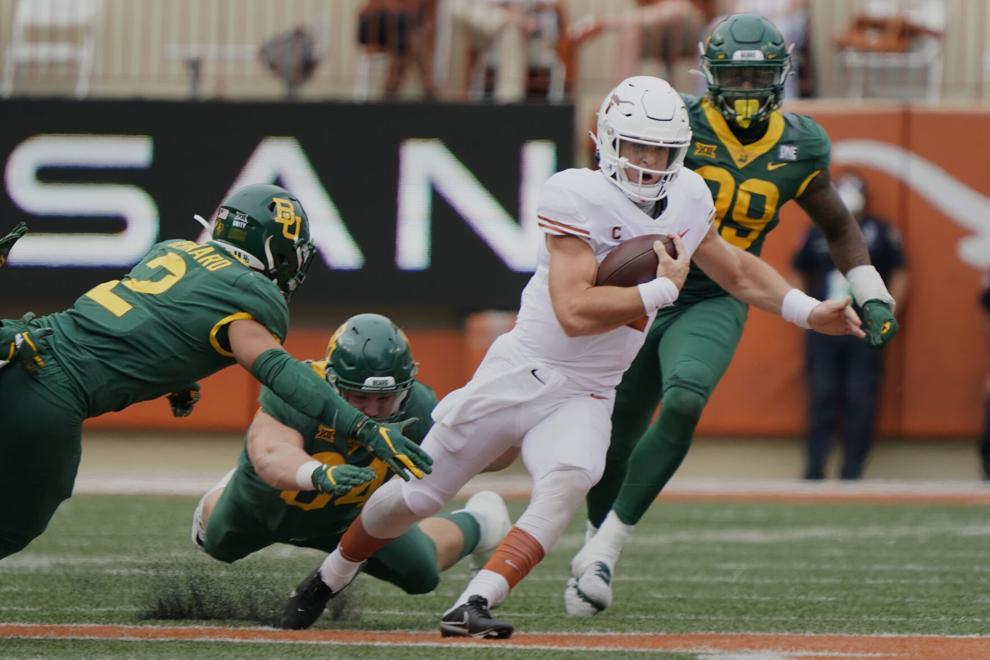 Baylor Texas Football - Gavin Holmes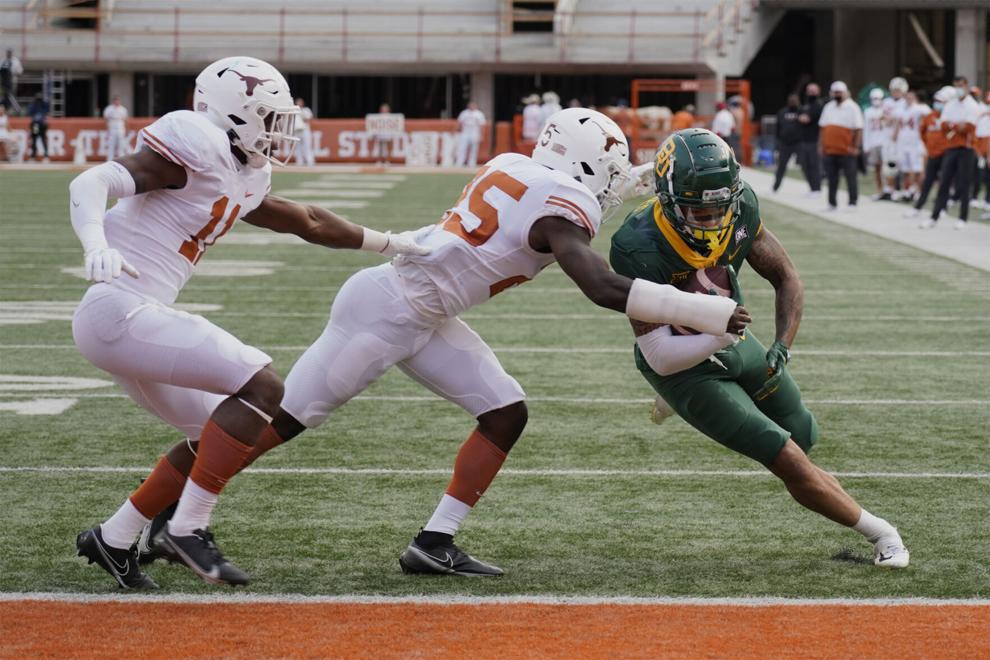 Baylor Texas Football - Terrel Bernard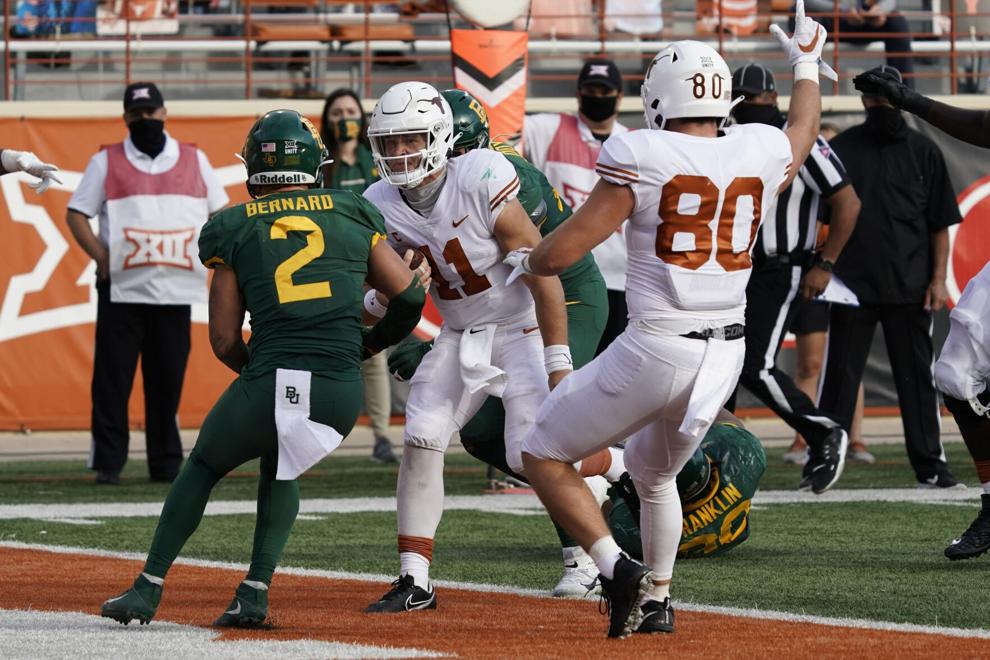 Baylor Texas Football - Davis Baucum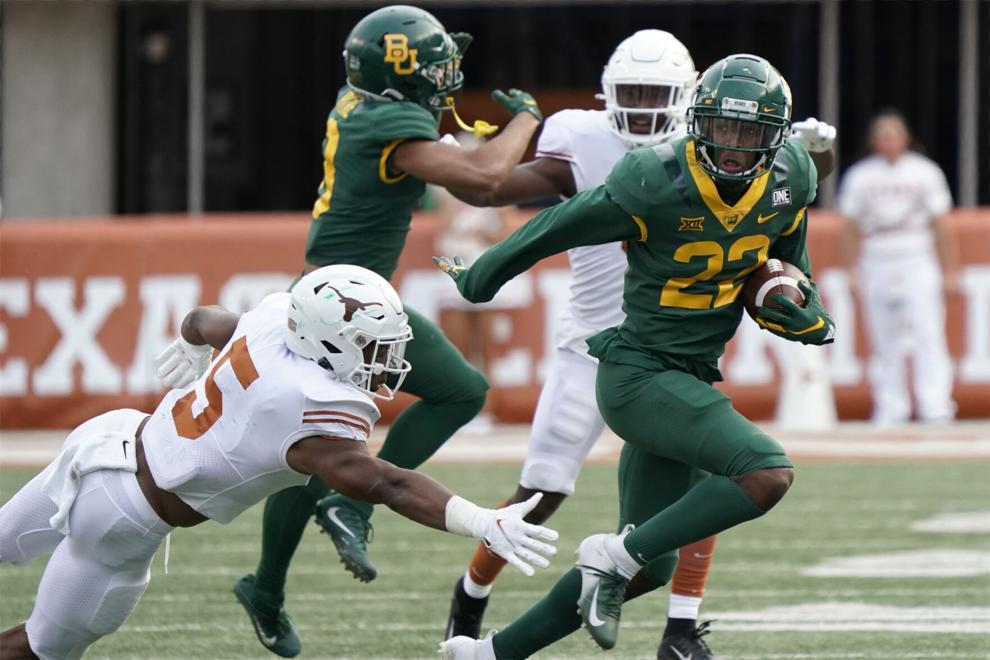 Baylor Texas Football - John Lovett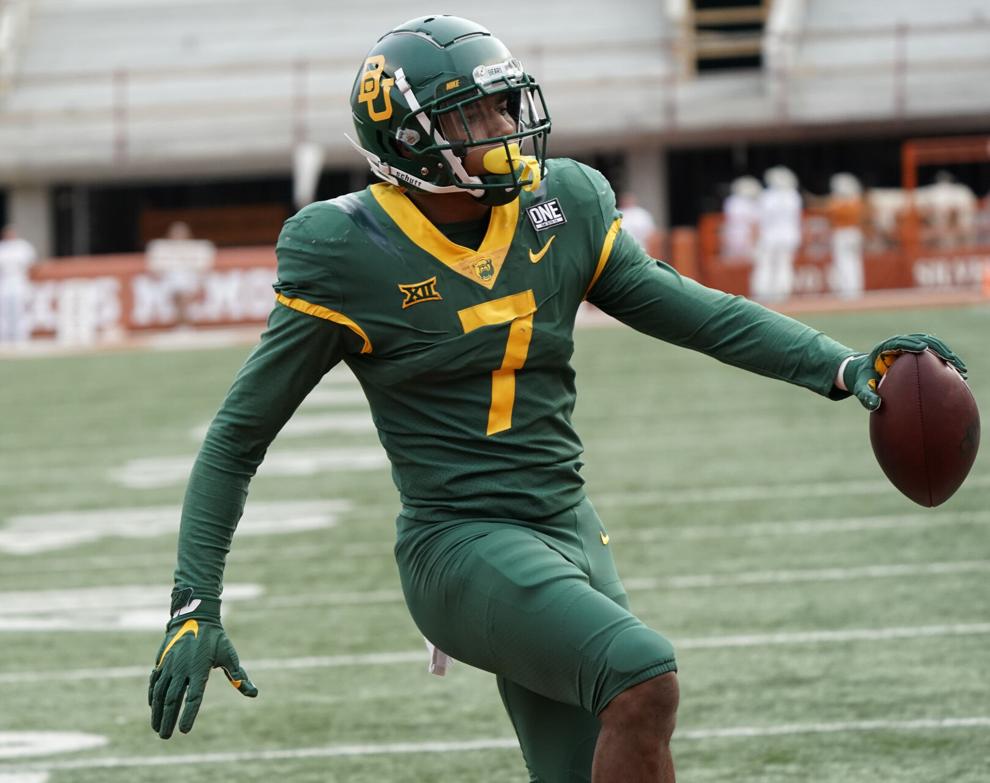 Baylor Texas Football - Mark Milton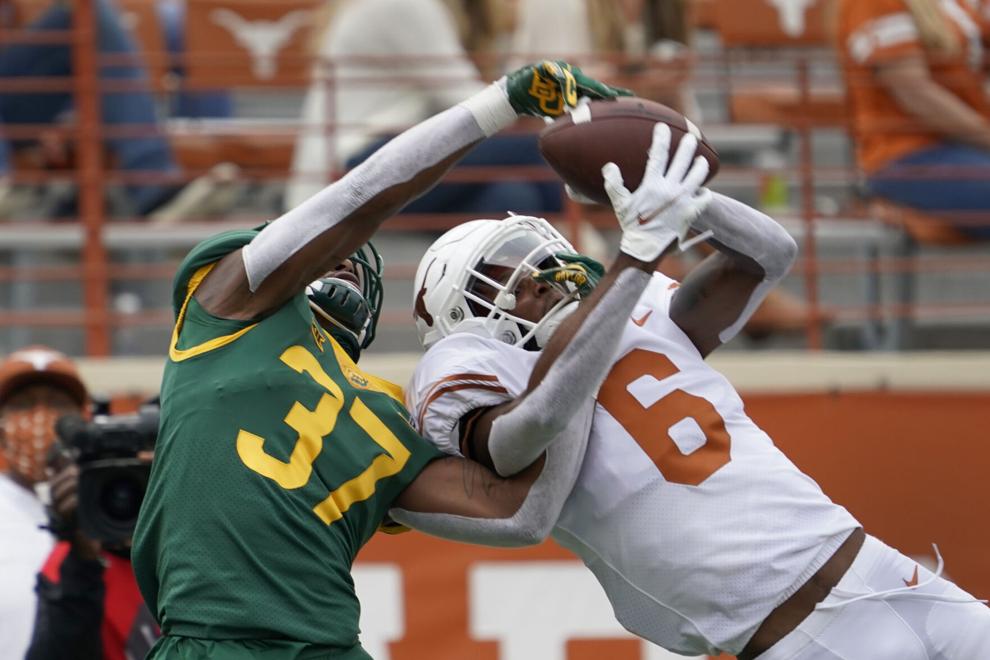 Baylor Texas Football - Sam Ehlinger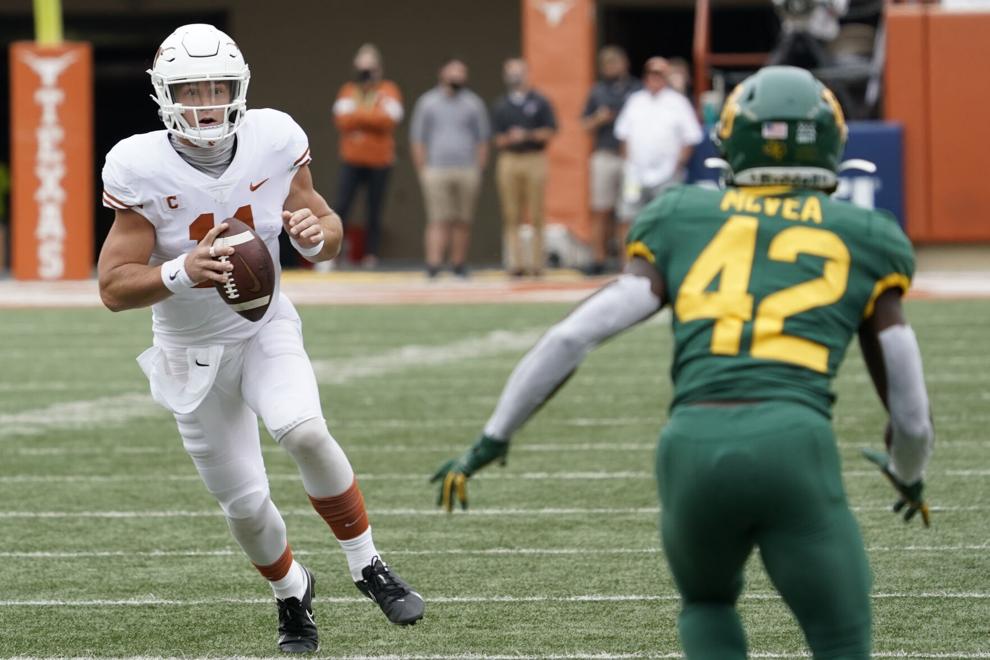 Baylor Texas Football - Charlie Brewer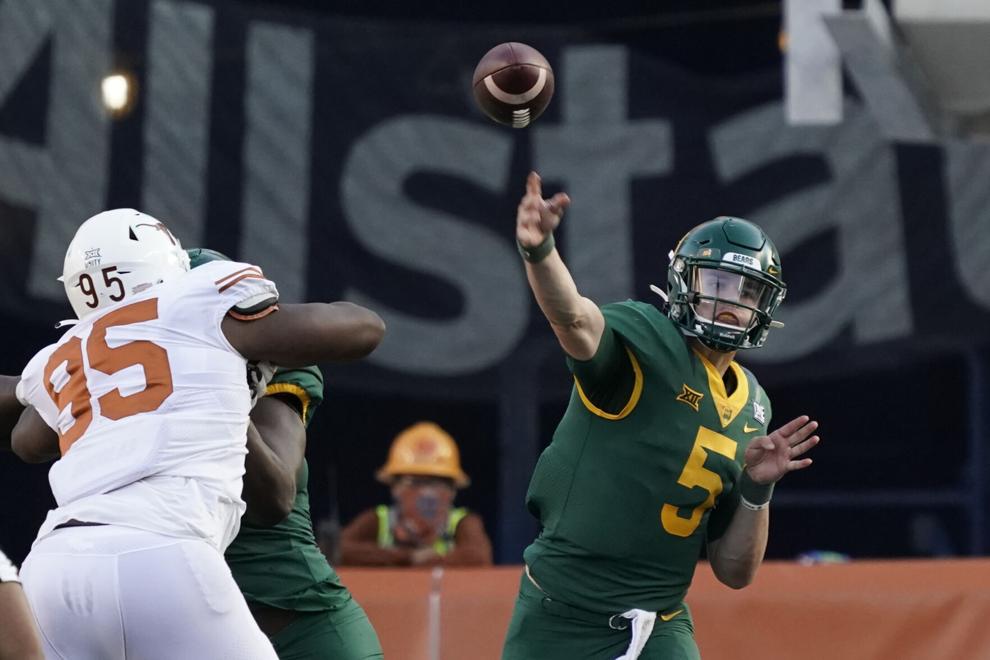 Baylor Texas Football - Sam Ehlinger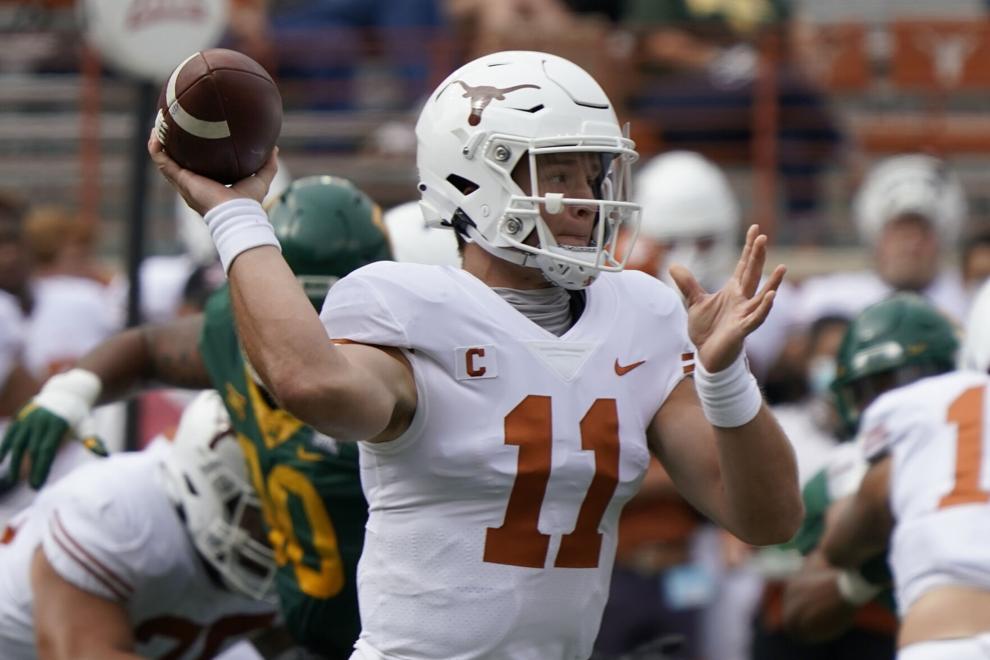 Baylor Texas Football - Charlie Brewer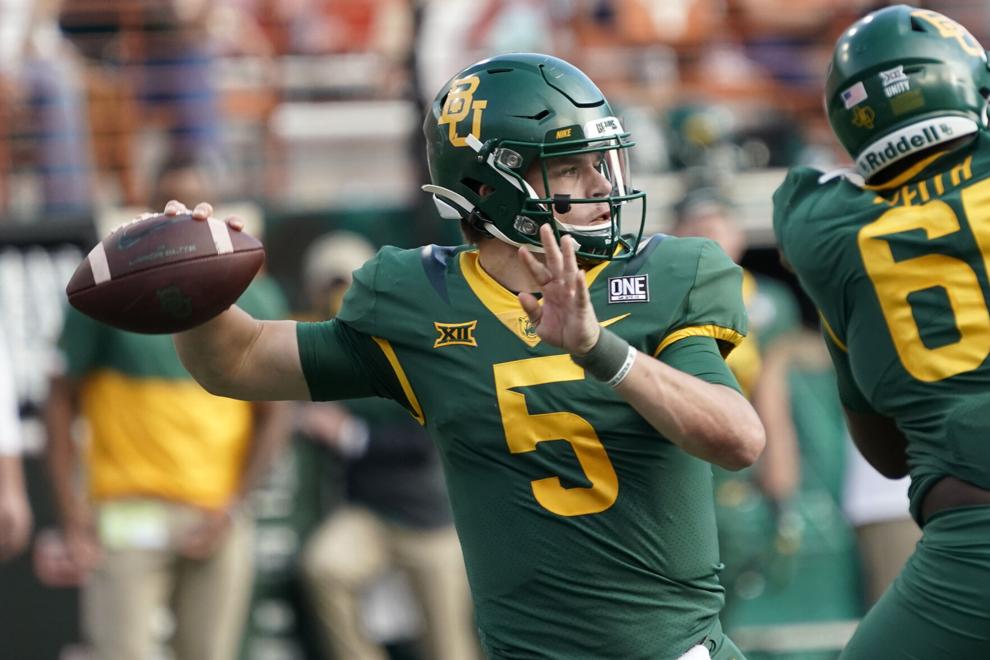 Baylor Texas Football - Sam Ehlinger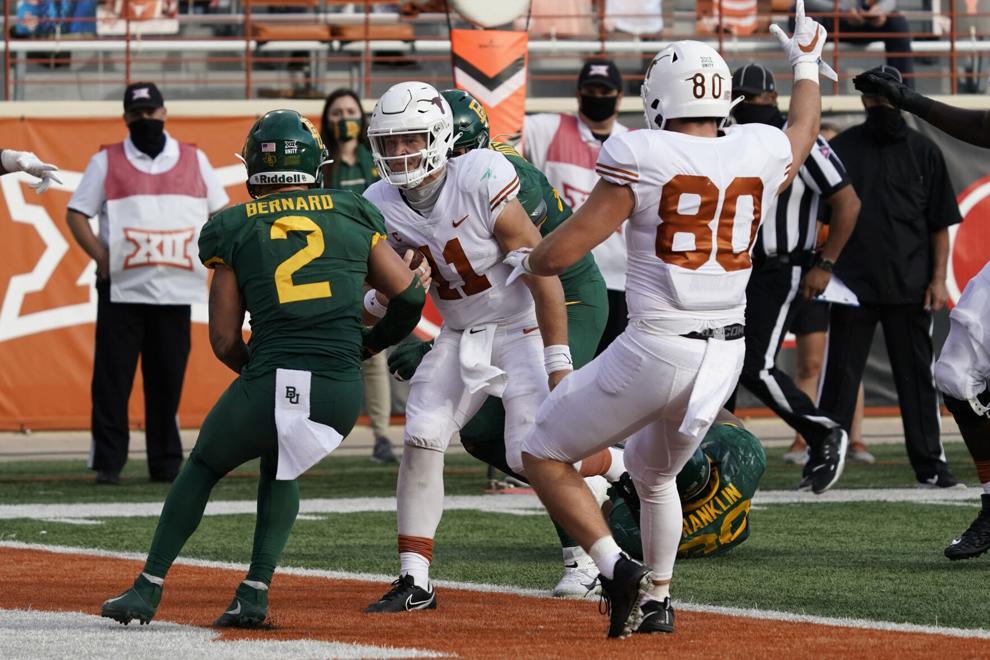 Baylor Texas Football, Charlie Brewer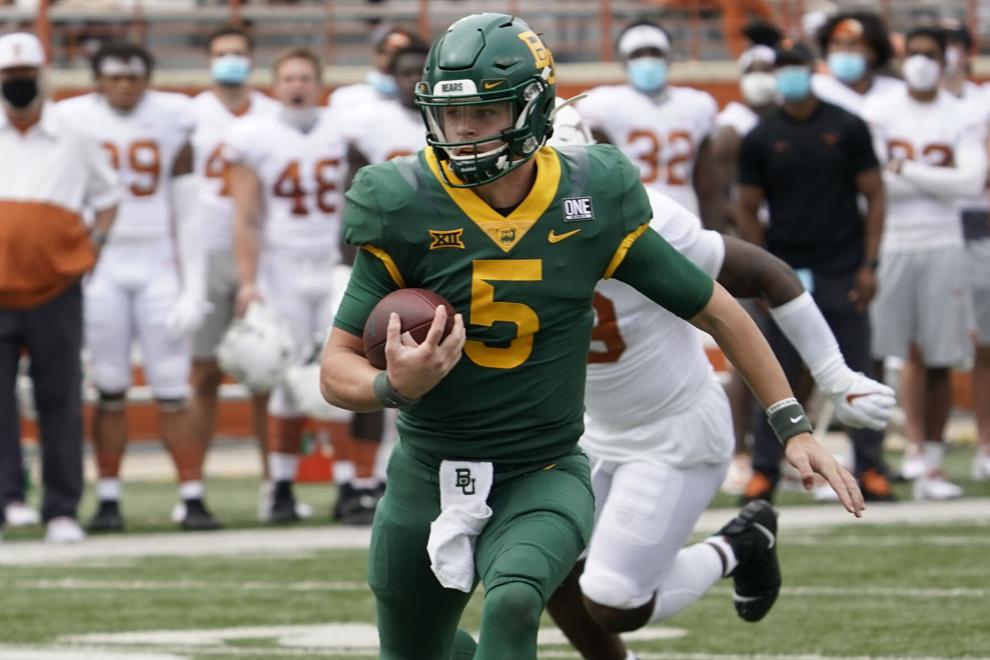 Baylor Texas Football - Charlie Brewer sack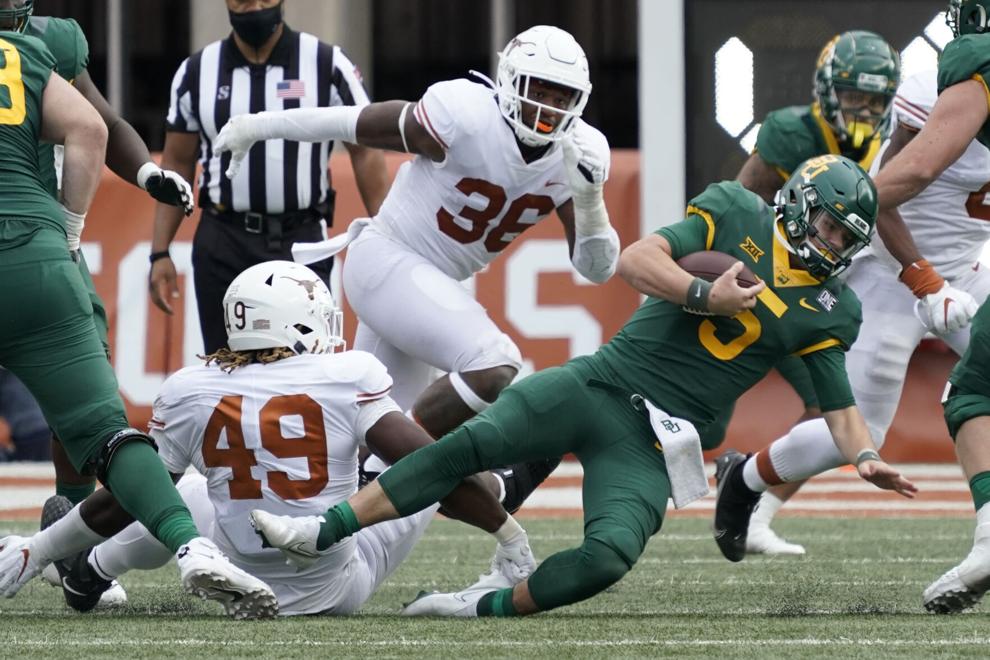 Baylor Texas Football - Dave Aranda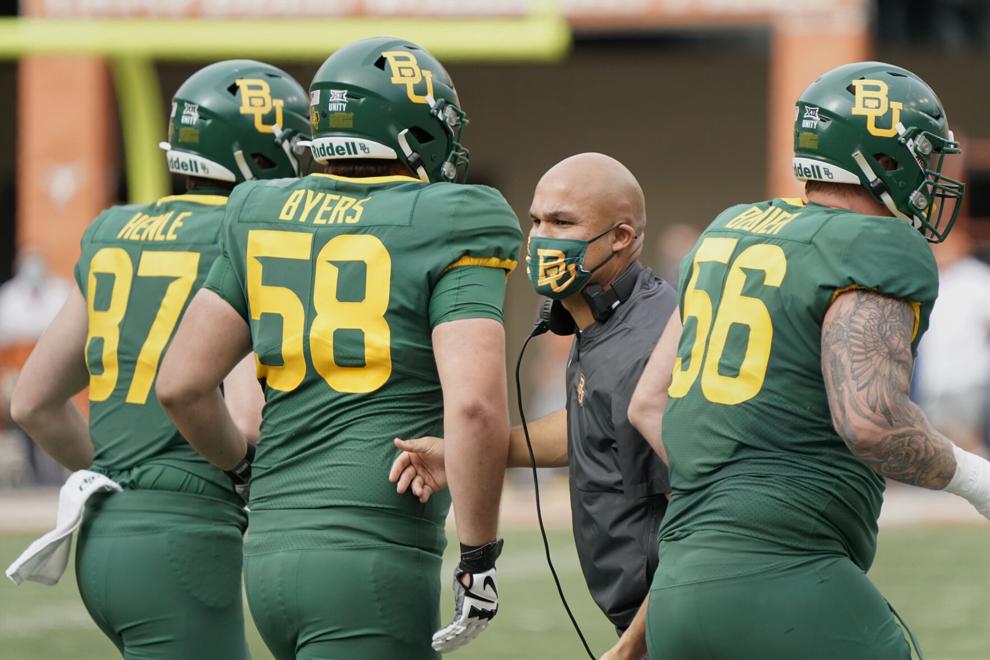 Baylor Texas Football - Tom Herman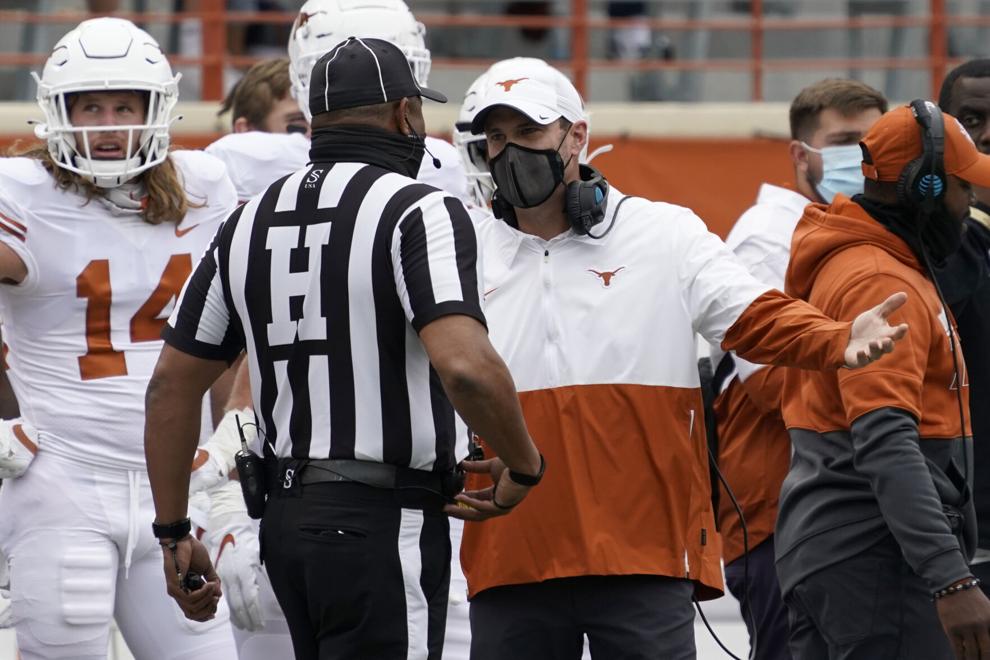 Baylor Texas Football - Tyquan Thornton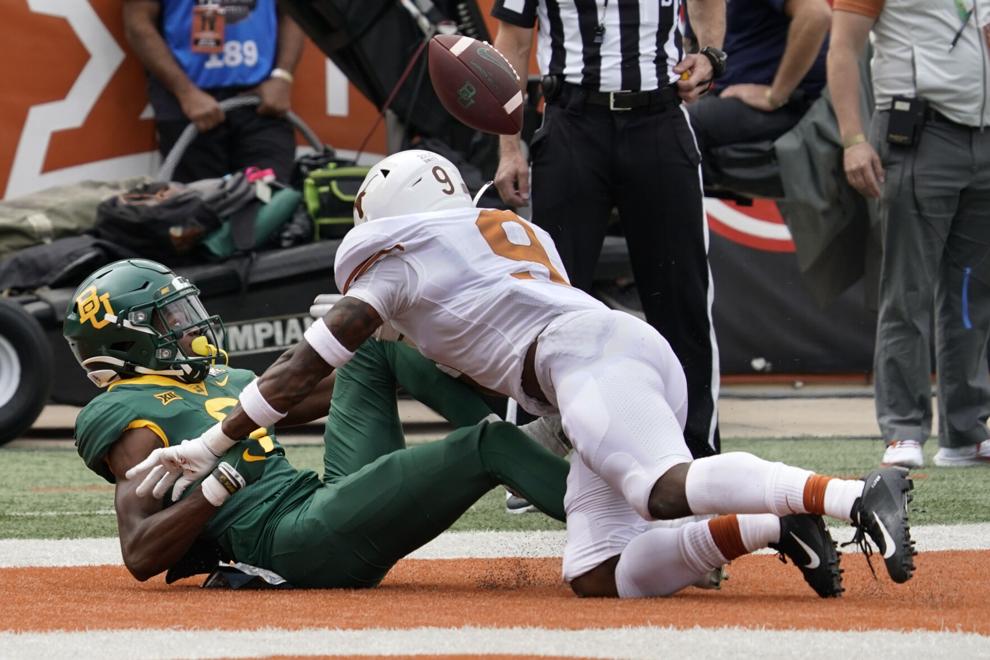 Baylor Texas Football - Joshua Moore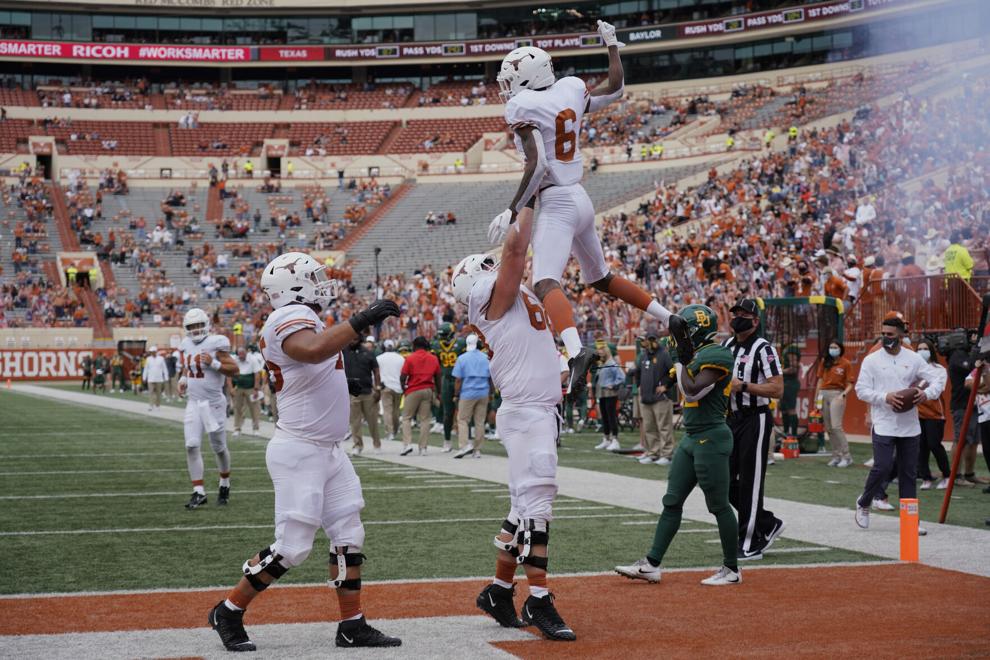 Baylor Texas Football - Eyes of Texas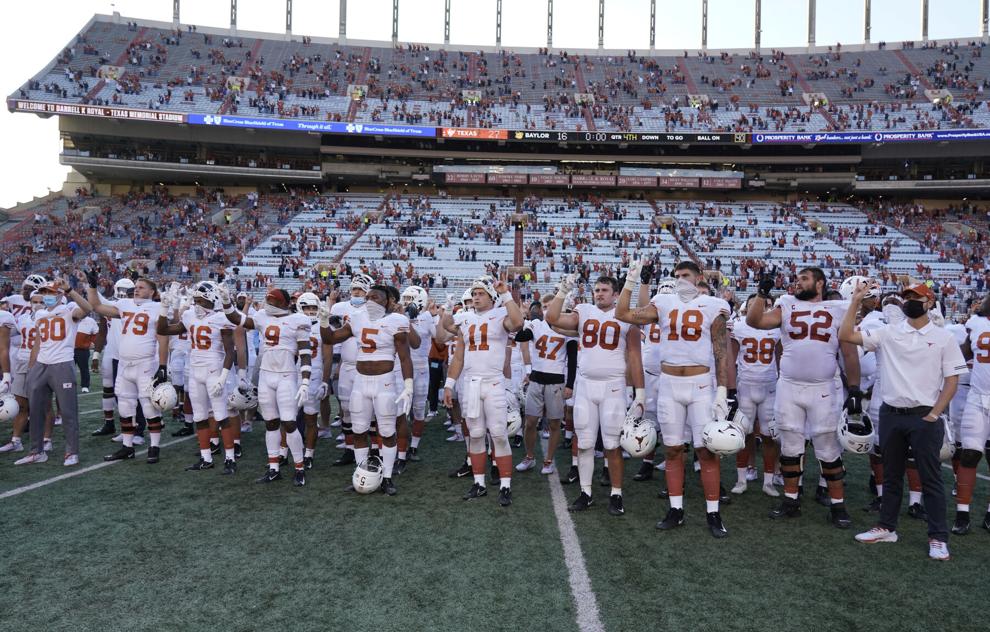 Baylor Texas Football - Eyes of Texas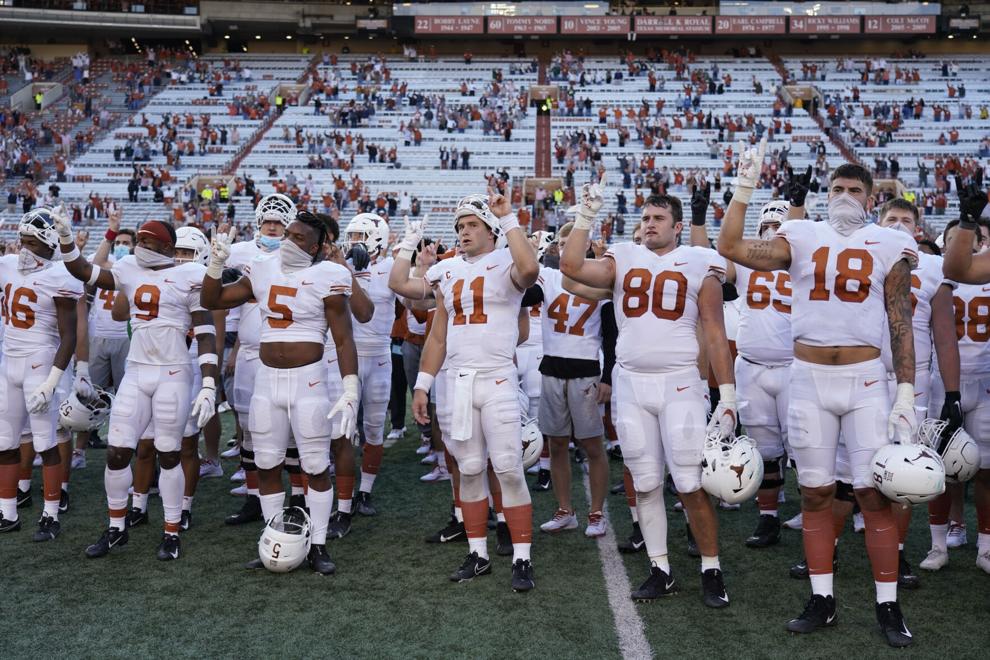 Baylor Texas Football - Eyes of Texas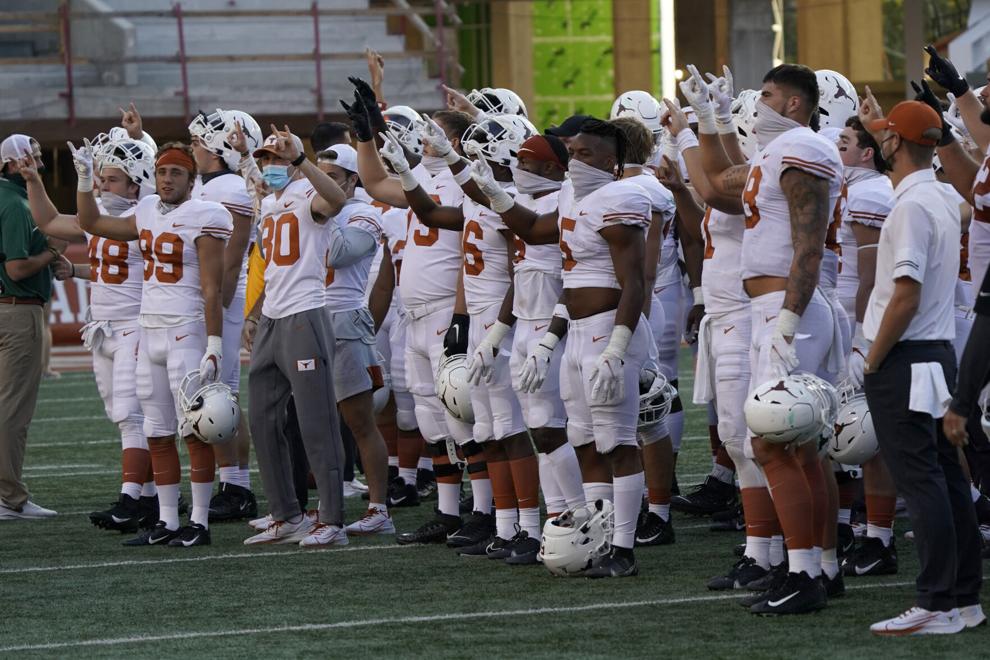 -- HIDE VERTICAL GALLERY ASSET TITLES (copy) -- (copy)