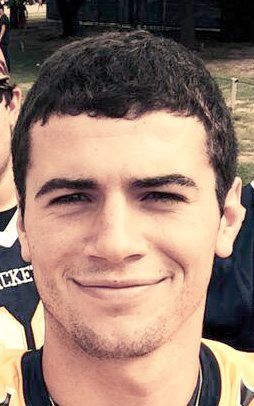 Baylor added a major piece to its 2015 recruiting class as Stephenville High School five-star quarterback Jarrett Stidham verbally committed on Friday morning.
Stidham is planning to enroll at Baylor for the spring semester and hopes to compete for the starting quarterback job. He de-committed from Texas Tech last week and chose Baylor over Oregon.
Stidham made his announcement on KSTV radio in Stephenville.
"I want to compete for the starting position from the get-go," Stidham said. "With Bryce Petty going into the (NFL) draft, it's a good situation for me to compete right away for the starting job."
Stidham said Waco's proximity to Stephenville played a large part in his decision to choose Baylor over Oregon.
"They're both really good programs," Stidham said. "But Baylor is so much closer to home. It would be hard to be 33 hours away from my loved ones. I want them to be able to be here on game day."
Despite missing three games with a hand injury, Stidham threw for 2,875 yards and 35 touchdowns with just three interceptions while rushing for 986 yards and 16 scores this season. Last year, he passed for 2,687 yards and 30 scores while rushing for 975 yards and 16 touchdowns.
The 6-3, 190-pound Stidham is rated a five-star quarterback by Scout.com and a four-star by Rivals.com.
Stidham said Baylor coach Art Briles' history at Stephenville, where he won four state championships from 1988-99, had no bearing on his decision.
"It was solely based on what's best for me," Stidham said.
Besides his connection with Briles, Stidham is a friend of Baylor sophomore linebacker Aiavion Edwards, who played at Stephenville. Stidham said he also knows Petty as a counselor at the Elite 11 quarterbacks camp.
The addition of Stidham will make Baylor's quarterback competition in the spring more stacked.
Seth Russell will enter his junior season next fall after seeing considerable playing time behind Petty this fall including a start against Northwestern State. Subbing for the injured Petty, Russell threw for 438 yards and five touchdowns in Baylor's 73-6 win in the second game of the season.
Chris Johnson will enter his sophomore year while Temple High School quarterback Chad President will enroll at Baylor in the spring. Baylor also has a verbal commitment from Grandview junior quarterback Zach Smith.
Be the first to know
Get local news delivered to your inbox!