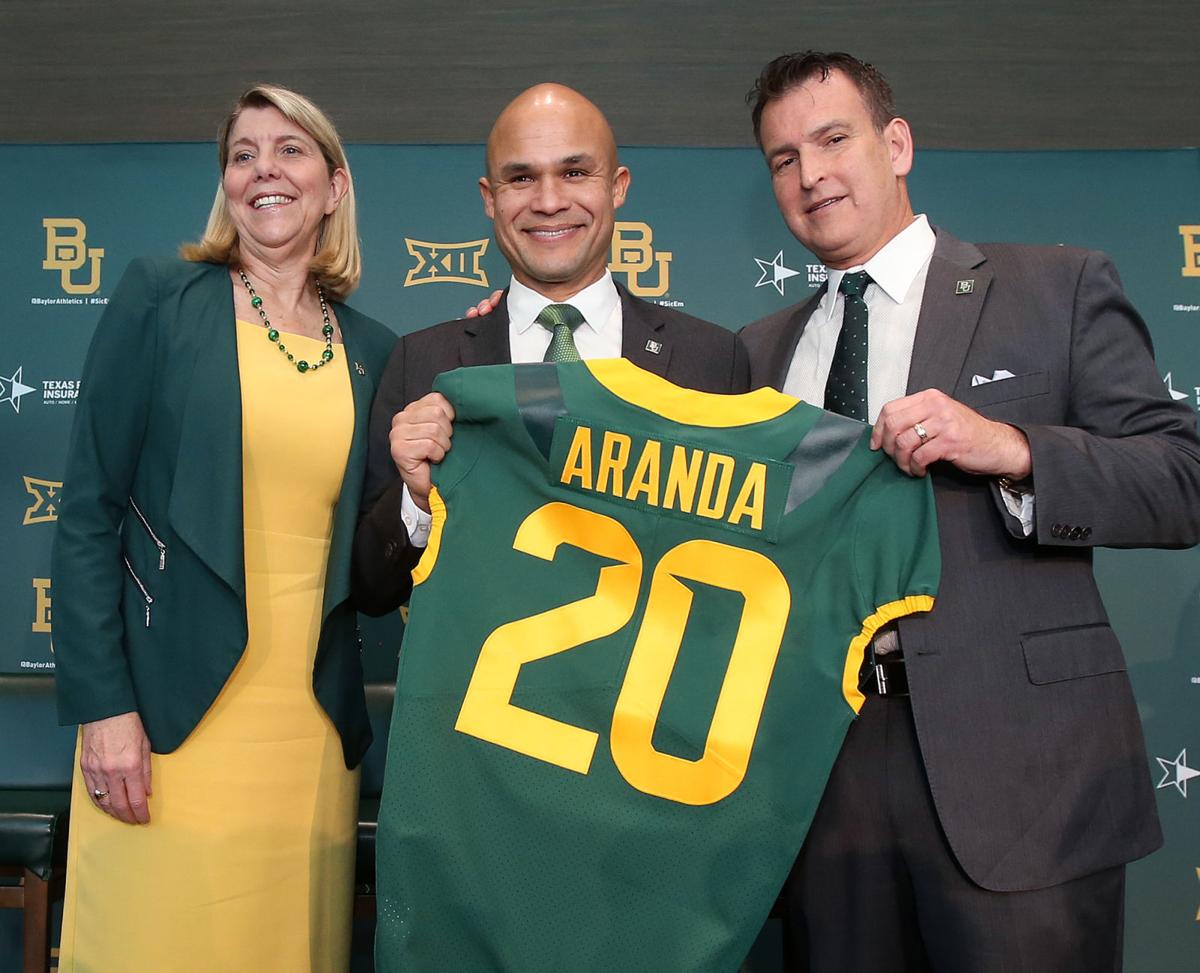 Anyone who has attended a Zoom meeting for work over the past few months has probably halted their video feed or ducked out of the frame for a bite to eat at least once.
The Greater Waco Chamber of Commerce is celebrating that hunger-busting idea with a familiar event, albeit with a twist.
The 32nd annual Kickoff Luncheon will be held Aug. 13 in a virtual manner, via Zoom. COVID-19 will prevent the Chamber of Commerce from putting on the event in its normal fashion, with a packed-house luncheon at either the Baylor Club or Ferrell Center. But they didn't want to do away with it altogether, said Amanda Haygood, the Chamber's director of special events.
So buy a ticket, grab some lunch, and settle in for a little virtual football talk.
"Really, the sports series is such a huge, integral part of the events that we do and our partnership with Baylor and MCC," Haygood said. "We really wanted to find a way that we could still have a variation of this event, because it's such a huge success. It's such a part of football — you kick off the football season with the Kickoff Luncheon. So, it's going to look a little different, but the big thing is that we're still talking about football and still making an impact in the community."
Haygood said that shortly after shelter-in-place orders hit Waco this spring, Chamber officials worried that all 2020 events, including the sports luncheons, might find the cutting room floor. Around May, their hopes were revived as local COVID-19 case numbers decreased, but the swell in cases throughout the summer reiterated their initial concerns about public gatherings.
Enter the online option. Baylor's football play-by-play announcer John Morris will serve as the MC of this year's Zoom Kickoff Luncheon, and will conduct interviews with first-year Baylor football coach Dave Aranda and associate athletic director Austin Thomas.
"It'll look different than the in-person Kickoff Luncheon, but we're hoping it's going to be a good thing instead of canceling altogether," Haygood said.
People will still need to buy tickets to attend the virtual meeting. However, they're less expensive, at $20 per ticket compared to $50 for the usual, in-person lunch. Tickets can be purchased by visiting WacoChamber.com and going to the "Events" tab. Sponsorship opportunities are also available, Haygood said.
The upside of the online format is that if someone outside of Waco wants to attend, he or she will have that option.
"We're hoping to reach a network that we haven't had the opportunity to reach, if there's a Baylor fan or somebody that graduated and moved and is living in Kansas or whatever," Haygood said. "Now they have an opportunity to tune in to the event live online, whereas if it was in person they wouldn't have that opportunity. So we're excited about that, and hoping that will increase some fan base, too."
In another new development, the Chamber has partnered with Baylor's Bear Foundation. That organization is helping with some of the marketing of the event, and the Chamber and Bear Foundation will split the proceeds from the ticket sales.
For now, the Chamber expects that the Oct. 15 Tipoff Luncheon and the Jan. 21 First Pitch Luncheon will also adopt virtual platforms. That's the plan for now, but Haygood acknowledged that it's a tentative plan at best and certainly subject to change.
"Everything has literally been so fluid — I think we're on Plan R by now — things have just continued to change and evolve," she said.
Concerned about COVID-19?
Sign up now to get the most recent coronavirus headlines and other important local and national news sent to your email inbox daily.