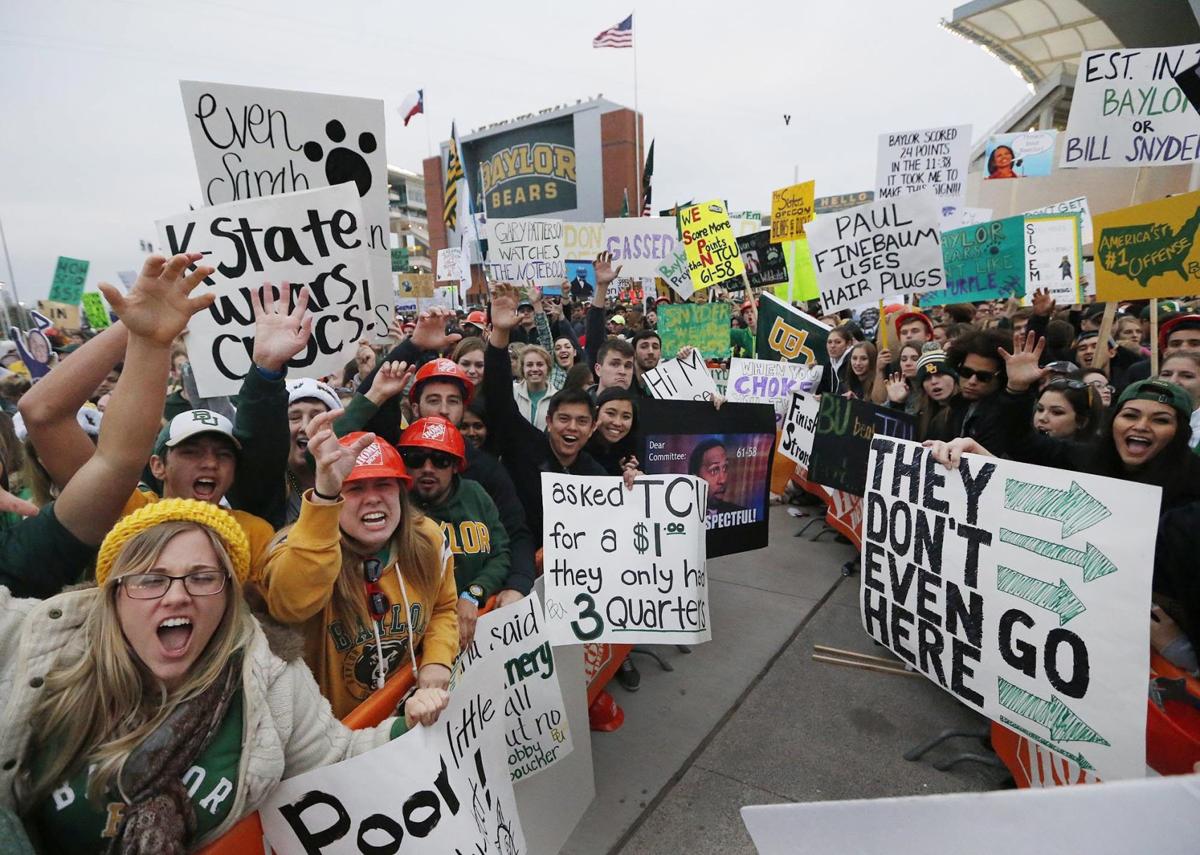 Are Lee Corso, Kirk Hebstreit and company headed back to Waco?
We'll find out soon enough.
There seems to be a reasonable chance that ESPN's popular "College GameDay" show could make its third trip to Waco for the Nov. 16 game between the 11th-ranked Baylor Bears and ninth-ranked Oklahoma.
GameDay made its first trip to McLane Stadium in 2014, for the Bears' 38-27 win over Kansas State that clinched BU's second straight Big 12 title. The traveling show returned in 2015 for Baylor's game with Oklahoma, a game won by the Sooners, 44-34, that dealt the Bears their first loss of the year after an 8-0 start.
Baylor has a rather large game with rival TCU looming this Saturday in Fort Worth. OU, meanwhile, will host an Iowa State team that itself still has designs on reaching the Big 12 title game in Jerryworld. But no matter how either of those games plays out, the Baylor-OU game should still draw enough national interest to fill up the Brazos two times over.
The other top college games for that Nov. 16 weekend include No. 15 Notre Dame welcoming No. 25 Navy to South Bend, No. 7 Oregon taking on unranked Arizona, No. 14 Michigan colliding with rival Michigan State at the Big House, and No. 12 Auburn meeting No. 6 Georgia. Keep in mind that GameDay has already seen Auburn twice, and Notre Dame, Georgia, Oregon and Michigan once apiece this season. The Bears and Sooners have yet to make a GameDay appearance in 2019.
I'm calling it — start making your signs now, kiddos.
Be the first to know
Get local news delivered to your inbox!