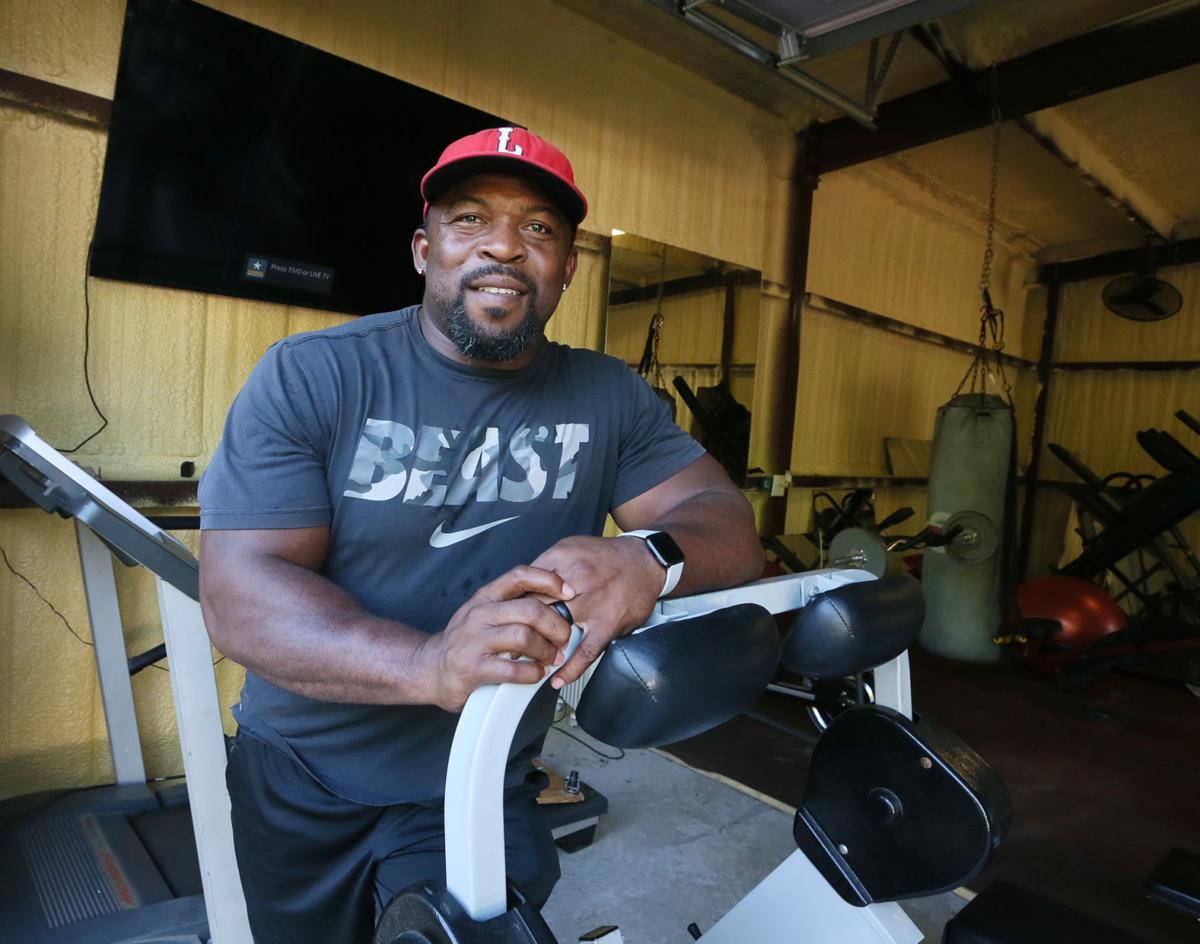 LORENA — Some time shortly after the Henry family moved to Lorena in 1977, the dream took hold for little John Henry.
Back then, if you gave John a ball, he was happy. Didn't matter what kind. He played any sport he could find. But certainly he viewed football with an air of mystery and wonder. One day, he thought, I'll be a Lorena Leopard.
Little did he know that he'd turn out to be the greatest Leopard of them all.
"My next-to-youngest brother played for Lorena, he was a junior when we moved out there (from Waco)," Henry said. "I would always go watch him play, and while they were playing we would always play Cup Ball. That's what they called it back in the day. And everybody was like, 'Man, I can't wait till we get out there and start playing,' and I'd say, 'Me neither!' When you're a kid you always think about playing high school football underneath the lights."
Henry ended up playing it as well as anyone. As a running back for the Leopards from 1986-89, he churned out 5,750 career yards, including 2,556 as a senior. He earned three straight all-state honors and stands out as the only two-time winner of the Tribune-Herald's Super Centex Offensive Player of the Year honor. He was a member of the Trib's All-Time Super Centex team in 2004.
But far beyond those individual achievements, Henry remains most proud of the Class 2A state championship won by the '87 Leopards. It's still the only football state title in school history.
"It was honestly like, 'Wow, guys we just won state! We're pretty good!' I don't know how to put that one in words," Henry said. "A bunch of us played football at recess, but none of us ever thought we'd go play and have state championship-caliber teams. Sure enough, we did."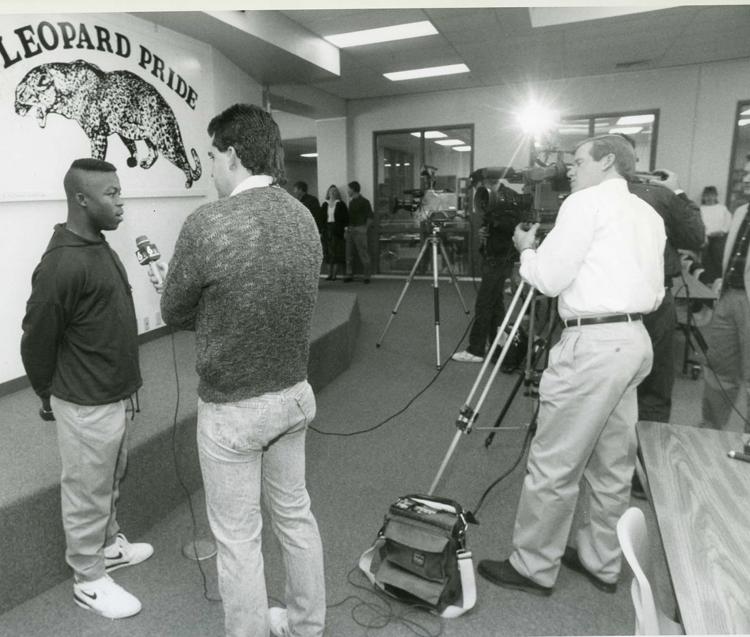 Thirty-three years later, specific plays and images linger for Henry. Lorena's 8-7 win over No. 1-ranked Refugio in the 2A final in Austin was a game for the ages. Henry can close his eyes and picture his teammate Tommy Motyka swooping in for a sack of Refugio quarterback Scooter Hesseltine. He still laments getting tripped up on what he thought was going to be a breakaway touchdown run.
The play no one in attendance will ever forget was Lorena's decisive two-point conversion. With 1:33 remaining, Leopards quarterback Kellis Sampson rolled out and flung a dart in the corner of the end zone to running back Jeff Sutton for the winning points. It was an especially bold call by Lorena head coach John Crawford, considering in the event of a tie the game would have come down to penetrations, and Lorena held a 2-1 edge in that regard.
Henry had a job to do on the play, but he couldn't help turning into a mesmerized spectator, just like everyone sitting in the stands at DKR-Memorial Stadium.
"The biggest thing is, I watched the play develop when we went for the two-point conversion," Henry said. "I kind of chipped the guy, wanted to see the guys' reaction. So I saw the play develop. I should have been blocking more, but we scored, and that was the ball game."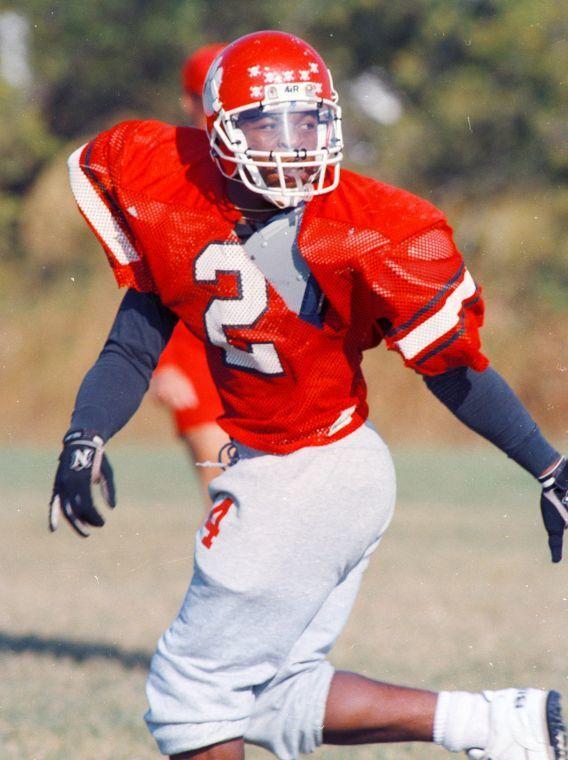 Over the next couple of seasons, Henry took on even more of the load for Lorena. Nevertheless, he said he never lost sight of the team aspect of the game, mostly because Coach Crawford wouldn't have stood for that.
"It wasn't nothing where I had to carry the ball 25 times," he said. "Our coach wasn't about running up the score, he was about letting every person get a chance at running the ball and getting involved in the game."
Even when he carried 10 or 12 times, Henry would routinely amass 200 yards and multiple touchdown runs, seemingly with ease. College scouts regularly attended the Leopards' games and practices. Henry had his pick of schools. He still chuckles over the fact that he missed out on a national championship ring by passing over Colorado, as the Buffaloes won it all in 1990, what would have been his freshman season.
Instead, Henry passed over Colorado, Texas, USC and everyone else to sign with hometown Baylor. He said that he wanted to make it as easy as possible on his aging parents to attend games.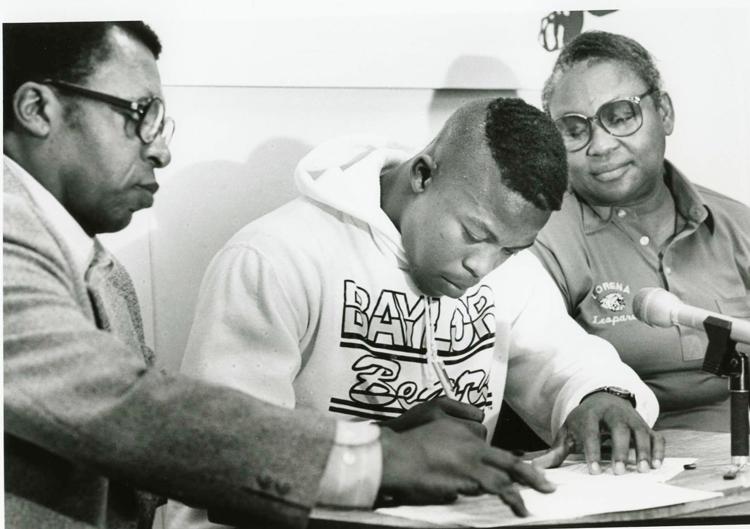 Henry split time between fullback and tailback for Grant Teaff and Chuck Reedy over the next four years. He never received the workload he got at Lorena, but still turned out to be a productive player, finishing with 1,375 career yards and 17 rushing touchdowns.
After Baylor, Henry worked a variety of different jobs. He sold cars, worked on HVAC systems, taught school. His football passion never diminished, though, and for "probably six or seven years" he played for a variety of different semipro and arena league teams — the Waco Wolves, Waco Twisters, Waco Thunder, Texas Terminators, Texas Bullets. He encountered a lot of players he admired, and enjoyed staying in the game.
Football doesn't last forever, though. Henry eventually hung up his helmet. Nowadays, he works as a private personal trainer as well as a part-time trainer and medical assistant at Waco's Petty Low T Clinic. He still lives in the family home where he grew up in Lorena.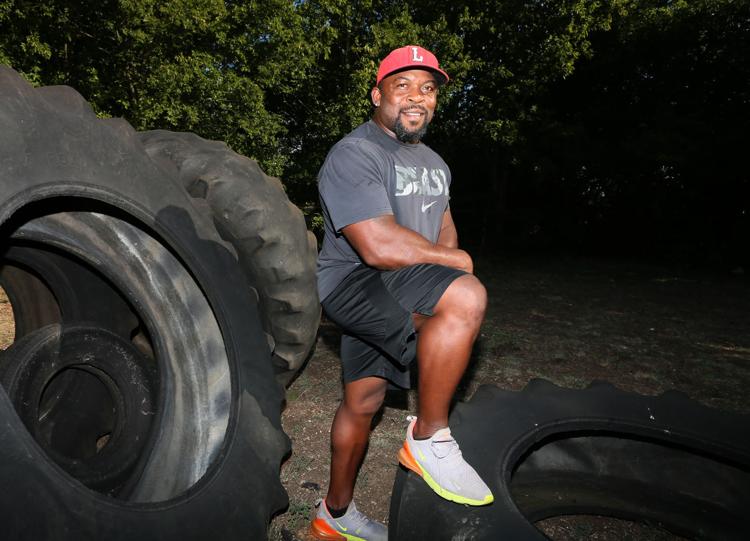 Training suits him, and he hasn't exactly left football behind. On Friday nights in the fall, you can spot Henry manning the chains at Lorena's home football games.
To this day, people still approach Henry at the grocery store or the gas station or wherever, and recall the glory years. Often they'll say, "Man, you were the best I ever saw. I still remember that run against so-and-so …"
Henry said he's grateful for those encounters. Not because he needs them to feed his ego. That's not it at all. It's because they remind him of some of the best times and friends of his life.
"I still get it, and I love it. I'm not the type of person that goes, 'Oh yeah, I was all this,'" Henry said. "It's a compliment, and it's good that people remember me for that. It's not an 'I' thing. We played as a team, and if I wasn't recognized like that, it would be a different story, but it was a team effort. I had a good line that made good holes for me, and I had a great coach. … We never panicked or anything."
Be the first to know
Get local news delivered to your inbox!