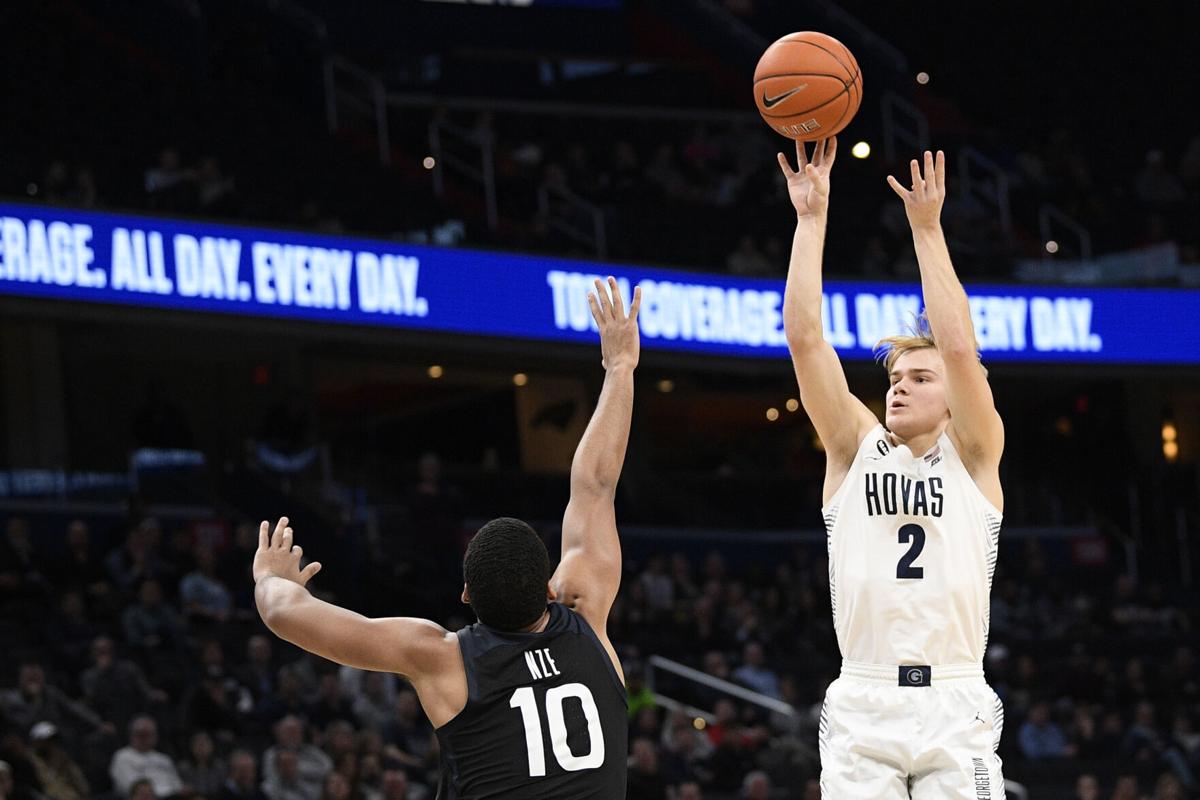 If you're a college sports fan, it's easy to hear the reports and feel trepidation.
Those fearful conveyances build on one another, for they are constant. So-and-so has entered — duh-duh-duh — the Transfer Portal. (Cue woman screaming.)
It sounds like a science fiction movie, doesn't it? The transfer portal could be a way to bend time and space, or maybe it's that transport that Captain Kirk and Doctor Spock used to travel from the surface of some alien planet back to the USS Enterprise. Beam me up, Scotty — use the transfer portal!
Every time I hear that someone has entered the transfer portal, I worry that I may be danger of falling into it. Am I safe? Are you? Watch out! Oh, sorry. My bad. It was just a random beam of sunlight.
Truth is, all-out college free agency is upon us. And it's nothing to fear.
In mid-April, the NCAA formally approved a rule that would allow for undergraduate athletes to transfer one time without having to sit out a year after they reach their new school. Even as the policies have trended this way for a while, this rule change is ground-breaking. If you're a college athlete looking to switch schools, you don't have to jump through any more hoops. Your first transfer is on us, the NCAA ostensibly says.
It's open season now. There will be more movement than ever, even more than Thursday night dollar shots down at the local night club. As of this writing, more than 1,500 Division I men's college basketball players had entered the transfer portal, looking to change ZIP codes before next season. You could strap an ankle monitor on every college athlete in the country and you still wouldn't be able to track all the movement.
Some of you have already decided you hate the new rule. And I get it. One of the appeals of following a college athletic program is following an athlete all the way from the recruiting process through the exhaustion of their athletic eligibility. You want to get to know them over a four or five-year span.
But why shouldn't those athletes have the freedom to change schools if they choose, without being punished by losing an entire year of competing? Coaches and athletic directors change jobs all the time. They don't wait a year to start work after signing a contract at the new place. Shouldn't athletes get the same privilege?
Yes, some athletes are going to up and leave for no good reason whatsoever. They're going to bolt on a whim. (It happens when they're high school recruits already. Plenty of commits aren't 100 percent "committed.") But that's part of it. The system isn't perfect. As a fan, you have a right to be irked. But, let's face it, some of the season ticket holders who will complain about that 19-year-old backup quarterback deciding to transfer to Rival State are the same people who have worked for six different employers over the past dozen years.
Besides, every situation is different. Sometimes a kid may have an extremely valid reason to leave. Those national letters of intent shouldn't be intended to lock an impressionable teenage athlete into a lifetime contract. They're college athletes, not Supreme Court justices.
When Curt Flood bucked the system and paved the way for free agency in Major League Baseball in 1970, many predicted that it would lead to the death of the game. Guess what? It didn't. The game always changes, always evolves. Is it for the better in every case? Of course not. That doesn't mean it's time to start penning the sport's obituary.
The NCAA's new rule won't kill college sports. It'll change things, for sure. Transfers will be more commonplace than ever. You'll probably see fewer four-year letter-winners at your favorite institution. But the games will go on. This one tweak won't be the death knell.
And anyway, if you only consider the departures, you're viewing the Gatorade cooler as half full. The arrivals are bound to help ye old alma mater too, you know. Baylor fans should understand this concept. Consider that three of Baylor's top four guards on Scott Drew's NCAA championship team in 2021 didn't sign with the Bears out of high school. MaCio Teague came to Waco from North Carolina-Asheville, Davion Mitchell was an Auburn transfer and Adam Flagler spent his freshman year at Presbyterian College before landing with the Bears. Only Jared Butler signed as a prep player.
That worked out pretty well, didn't it?
So, fear not, friends and fans. It may be harder to keep up with who's wearing what uniform in the coming months and years. But just because a couple of four-star recruits jump ship doesn't mean that you should start scrambling for the lifeboats.