It's still anyone's guess whether we will actually have college football this fall, and if we do, what it will look like. Already, the Ivy Lea…
The McLennan Community College athletic program officially got the news on Monday that it will be altering some of its routines.
A couple of weeks ago, as I was turning my attention from Cottonwood Creek Golf Course's No. 1 handicap hole, the demanding par-4 fifth, to th…
With a world turned topsy-turvy during the current COVID-19 pandemic, all sports have been altered in one way or another.
The Seattle Mariners have agreed to terms with former McLennan Community College pitcher Connor Phillips.
To maintain its longtime tradition of excellence in men's basketball, McLennan Community College has turned to one of the winningest high scho…
So, I considered calling the McLennan Community College baseball program a "sleeping giant."
Mariners take MCC's Phillips on Day 2 of MLB Draft
If you're good enough, they'll find a place for you. Nick Loftin and Connor Phillips are plenty good enough.
This should have been Grand Junction weekend.
GRAND JUNCTION, Colo. — McLennan Community College came into the championship game bruised and battered, the marks left by a demanding Junior …
A lot of high school athletes say they want to play college sports, but they don't completely mean it. For this group, "college sports" transl…
A trio of McLennan Community College athletes have signed with four-year schools this week.
McLennan men's golfer Mason Mikeska has been selected as an honorable mention pick on the NJCAA Ping All-America Team.
Josh Breaux knows how to play the waiting game.
The University of North Texas at Dallas has hired Rodney Belcher as head coach to lead the school's inaugural women's basketball team next year.
The seasons are over for McLennan Community College, but the awards are still coming in.
Another sports league came off the schedule on Monday as the NJCAA announced that it has canceled its basketball championships as well as spri…
After a frenzied 36-hour period that resulted in the cancellation of the NCAA men's and women's basketball tournaments, the halting of all oth…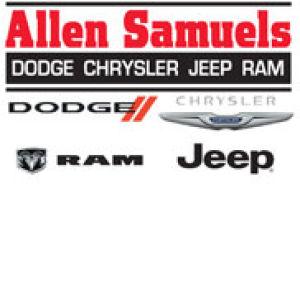 Allen Samuels Chrysler Dodge Jeep Ram l Waco TX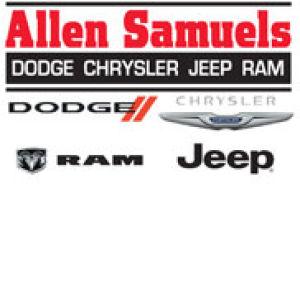 Allen Samuels Chrysler Dodge Jeep Ram l Waco TX
UPDATE: On March 19, the UIL announced it was extending the suspension of activities through May 4.    > Read more
HILLSBORO – McLennan Community College's softball team took both games of a doubleheader against Hill College Thursday. The Highlassies won th…
Originally scheduled to play on Saturday, the McLennan Community College baseball team moved up their doubleheader against Temple to Friday at…
McLennan's 19th-ranked softball team garnered a home sweep of Temple on Wednesday at the Bosque River Ballpark. The Highlassies won the openin…
TEMPLE — The No. 10 McLennan baseball team squeaked out a sweet road sweep over Temple on Wednesday, as the Highlanders won, 6-5, in the seven…
The McLennan Community College softball and baseball teams host Temple College Wednesday at the Bosque River Ballpark complex in doubleheaders…
We've entered the Madness. So, why then am I so deliriously happy?