YOUNGSVILLE, La. — The McLennan softball team dropped a pair of games on the second day of the Chipola Tournament on Saturday.
When the McLennan Community College softball team hits the field Friday, third-year coach Chris Berry will feel like he's beginning to unravel…
Triple-digit temperatures are thankfully still a ways off in Central Texas. But triple-digit scoring looks as though it could be the norm over…
Normally the year follows a certain routine, a familiar pattern, for MCC's Ricky Rhodes.
Kevin Gill is not one to run a stall.
The McLennan Community College baseball team was slotted at No. 5 in the NJCAA DI Baseball preseason poll, which was released on Tuesday.
The Bushnell Golf Pre-Spring Poll for NJCAA Division I teams was released Saturday, with McLennan Community College's men's team ranked No. 9.
Normally at this time of year, McLennan Community College's basketball teams would be pressing the reset button.
McLennan Community College's baseball pipeline continues to flow freely, as six Highlanders signed with Division I programs on Friday at Bosqu…
The annual Greater Waco Chamber of Commerce Tip Off Luncheon will be held virtually from noon to 1 p.m. Tuesday.
ODESSA — The McLennan men's golf team finished in third place at the Platinum Pipe Invitational, which wrapped up on Friday at Odessa Country …
The McLennan Highlanders men's golf team posted a 36-hole score of 311-294-605 and sits in fourth place after the first day of the Platinum Pi…
LUBBOCK — The McLennan Community College men's golf team claimed fourth place after the final round of the NJCAA Division I National Preview o…
SNYDER, Texas — After one round at the Western Texas College Invitational, the McLennan women's golf team sits in second place, 24 strokes off…
OKLAHOMA CITY – The McLennan Commnity College women's golf team finished fifth in the Sydney Cox Invitational on Tuesday as they opened the fa…
OKLAHOMA CITY — The McLennan women's golf team sits in fifth place after one round of their season-opening Sydney Cox Invitational at Lincoln …
It's still anyone's guess whether we will actually have college football this fall, and if we do, what it will look like. Already, the Ivy Lea…
The McLennan Community College athletic program officially got the news on Monday that it will be altering some of its routines.
A couple of weeks ago, as I was turning my attention from Cottonwood Creek Golf Course's No. 1 handicap hole, the demanding par-4 fifth, to th…
With a world turned topsy-turvy during the current COVID-19 pandemic, all sports have been altered in one way or another.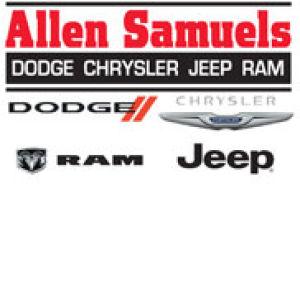 Allen Samuels Chrysler Dodge Jeep Ram l Waco TX
The Seattle Mariners have agreed to terms with former McLennan Community College pitcher Connor Phillips.
To maintain its longtime tradition of excellence in men's basketball, McLennan Community College has turned to one of the winningest high scho…
So, I considered calling the McLennan Community College baseball program a "sleeping giant."
Mariners take MCC's Phillips on Day 2 of MLB Draft
If you're good enough, they'll find a place for you. Nick Loftin and Connor Phillips are plenty good enough.
This should have been Grand Junction weekend.