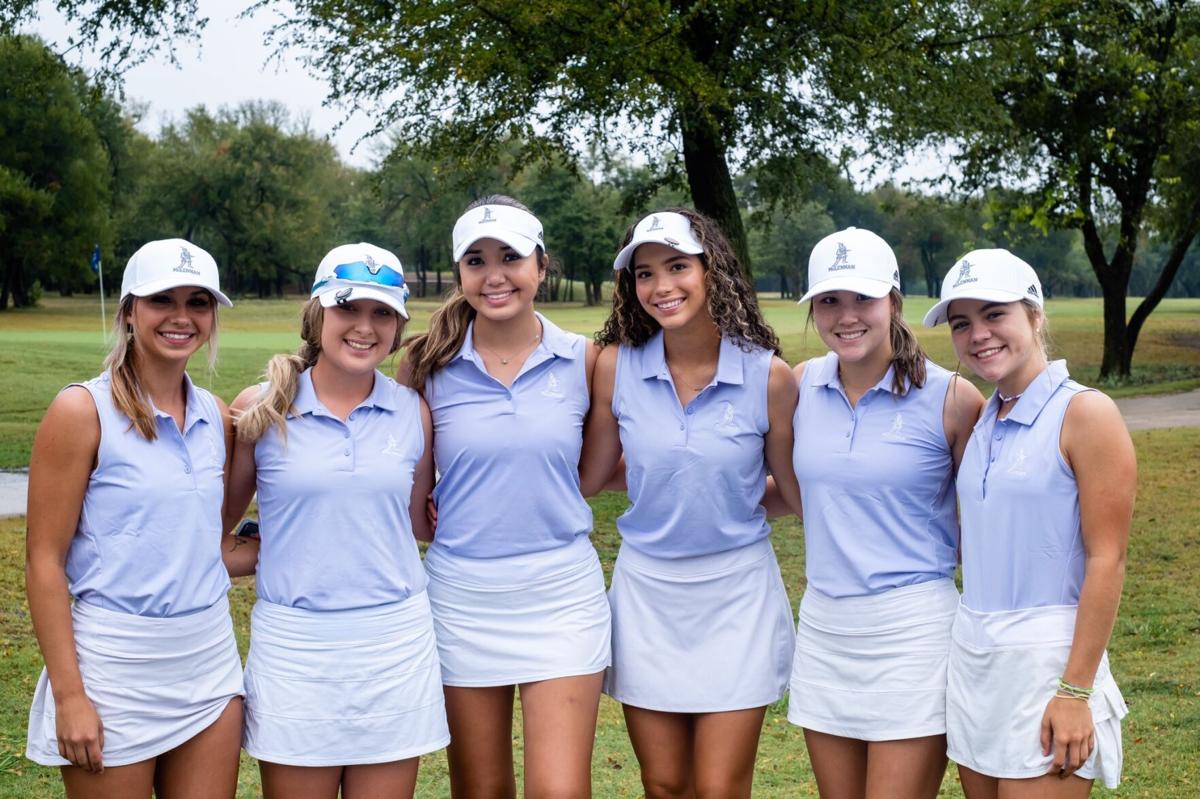 How do you like your golf?
Do you like it Sunny Side Up, venturing out to the course with the sunrise for some early-bird senior league action? Do you like your golf Over Easy, playing nine holes at a par-3 course? Or do you like it Poached, avoiding the green fees by leeching on as some regular's complimentary guest?
As for me, I prefer my golf Scrambled. It's easily the most fun way to go.
As members of the sports media go, I am an outlier, for I am anything but an avid golfer. (Unless we're talking disc golf, as my handy-dandy disc golf phone app — yep, I've got one — informs me I've played 54 rounds this year.) Generally speaking, I'll hit the links maybe twice a year. Once when visiting with my Dad, a hard-core golf enthusiast, and once with Team Trib in the annual McLennan Community College Foundation Tournament.
The MCC tourney unfolds in a scramble format, like many similar fundraiser golf events. It's also known as a "best ball" tourney, and the way it works is pretty simple. Each member of your foursome approaches the tee box and swings away, and then you choose the best of those shots, where each of the four golfers will take aim again.
For hackers like me, it's the ideal setup. The scramble is golf for the non-golfer.
The beauty of the scramble is that it takes all the pressure off. Duck-hook your approach into the woods? Dribble your drive barely past the next tee box? Slice a screamer one fairway over? Yes, we are describing my round. But such gaffes are correctable in the scramble. This pencil has an eraser. Even if you lead off by pinballing a 3-wood off the nearest tree, your partners still each have a chance to put something better out there. Something usable.
That's why you don't want to go full hacker in your foursome. No basketball or hockey team fills the entire roster with goons, do they? You need some finesse guys. In the scramble, you need at least a couple of actual golfers.
Fortunately, Team Trib had that. Editor Steve Boggs and circulation director Greg Parker swing the sticks regularly, and they're going to drop one in the fairway more often than not. Longtime courts reporter Tommy Witherspoon was our foursome's other player, and … well, let's just say that Spoon is closer to me in ability. (Sorry, Spoon. You can't sue me for libel since it's the truth.)
But, again, the appeal of the scramble is that even we dogs have our day. Spoon can hit 'em straight sometimes. So can I. That's what makes it fun. You drop your approach pin high on the green and, even if it was an accident, you feel like you're contributing to the team.
Golf is supposed to be fun, right? When you get too wrapped up in the results, it can feel more exasperating than exciting. That's where the scramble has your back. "Thanks for picking me up," is a common refrain among the best-ball foursome.
MCC could put on a paint-drying exhibition and find a way to make it enjoyable. It helps that the college employs a cadre of salt-of-the-earth, big-hearted people, from Shawn Trochim to Mitch Thompson, from Kim Patterson to Vince Clark, from Kevin Gill to Ricky Rhodes. That makes a difference, as does the knowledge that you're supporting a worthy cause, as the money raised goes toward scholarships for both MCC athletes and the general student population.
Plus, they just know what they're doing. This year's tournament was the 35th annual, and it featured many of the trappings of the successful scramble. That is, there are enticing diversions all along the way, like a hole that offers the prize of a car to anyone who hits a hole-in-one and another par-3 that gives players the chance to pay for an automatic birdie, so long as they put the ball on the green.
Not to mention beer. I'm convinced that one of the reasons my Trib brethren like having this here tee-totaling Baptist deacon on the team is that I'm more than happy to pass along my beer tickets. (The beer cart still has Dr Pepper, my elixir of choice.)
If you golf purists out there are sniffing, "Well, that's not real golf," cool your jets. You get your course back the next day. Besides, that aforementioned birdie hole didn't exactly benefit Team Trib. We paid our $10 per player (getting a gift certificate for a couple of lunches at the Baylor Club as another incentive), yet somehow not one of us managed to drop our drives on the green, spraying our tee shots all around that tempting oasis.
The MCC golf team buy-in option tends to work out better for everyone. On the back nine, you have the option to pay for a member of the Highlassie women's golf squad to hit your tee shot for you. It's a wiser investment than buying bitcoin 10 years ago. Those ladies routinely deposit their drives long and straight, and their tee box is closer to the green, too. Naturally, that was money well spent for our bunch.
Well, check that. If memory serves, we still didn't birdie that hole, but it wasn't the fault of the MCC golfers.
Ultimately, we shot 6-under as a team. Each hole has a maximum score of par, and the birdies proved more elusive than we would have hoped. If we were putting for dough, I'm not sure we would have ended up with enough to make one batch of chocolate chip cookies. We rolled our putts short and wide all day long. (Short and wide — no fat sportswriter jokes, please. I'll handle the comedy around here.)
That was far from the winning score, I'm sure. But, honestly, such a tally still sparkles off the scorecard in my eyes. When is a duffer like me ever going to shoot par or better on a golf course, outside of a scramble?
All in all, a fun day. We told a lot of jokes (which shall remain lodged on the fairways where we left them), we swigged a lot of magical liquid (hey, even some water), and we all hit our fair share of nice shots, while leaving the screwballs behind us. (Trust me, this particular misfit's mishits weren't always worth hunting through the jungle for the ball, especially on a cart path-only afternoon.)
So, the next time I venture out to the golf course, it'll almost certainly be a best-ball event. Because such tournaments transform my maddening inconsistency into a happy accident.
As for the rest of you, have fun on the links. Unless it's a scramble, I'm staying home and playing Scrabble.