GRAND JUNCTION, Colo. — McLennan Community College began the NJCAA World Series a week ago laser focused to bring home a championship for the first time in 38 years.
With ace Logan Henderson in complete command, the Highlanders got the job done.
Henderson continued his dominating pitching as he threw a two-hitter and amassed 17 strikeouts in eight innings as No. 4 MCC rolled past No. 6 Central Arizona, 7-3, Friday night at Sam Suplizio Field.
Winning their 23rd straight game, the Highlanders captured their second national championship after winning their first in 1983. MCC (47-16) swept through the NJCAA World Series with five straight wins.
Coming into the game with a 3-1 World Series record, Central Arizona (51-9) needed to beat MCC to force a winner-take-all game Saturday night. The Vaqueros won the last World Series in 2019 before last year's event was canceled due to the COVID-19 pandemic.
Henderson's near-perfect pitching and Dominic Tamez's four-hit, three-RBI performance made the difference for the Highlanders.
"From the beginning, Coach (Mitch) Thompson said we're going to win this, we have the best team in the country," Tamez said. "And I firmly believed that. It's so emotional for me. These guys have really made an impact on my life. After COVID happened last year, this is a great time for us."
Henderson (10-2) opened the World Series by collecting 14 strikeouts and allowing five hits in eight innings in MCC's 7-0 win over Florence-Darlington Tech last Saturday.
In the championship game, Henderson walked just one batter and gave up the only run against him when Kiko Romero opened the fourth with a homer. He was named both the MVP and outstanding pitcher of the World Series.
Thompson won the title in his third trip to Grand Junction, including a 2017 appearance and a runner-up finish in 2015.
"We're proud to bring this home," Thompson said. "Logan Henderson — what a stud. Up and down the lineup, I couldn't be more proud. These guys are great kids."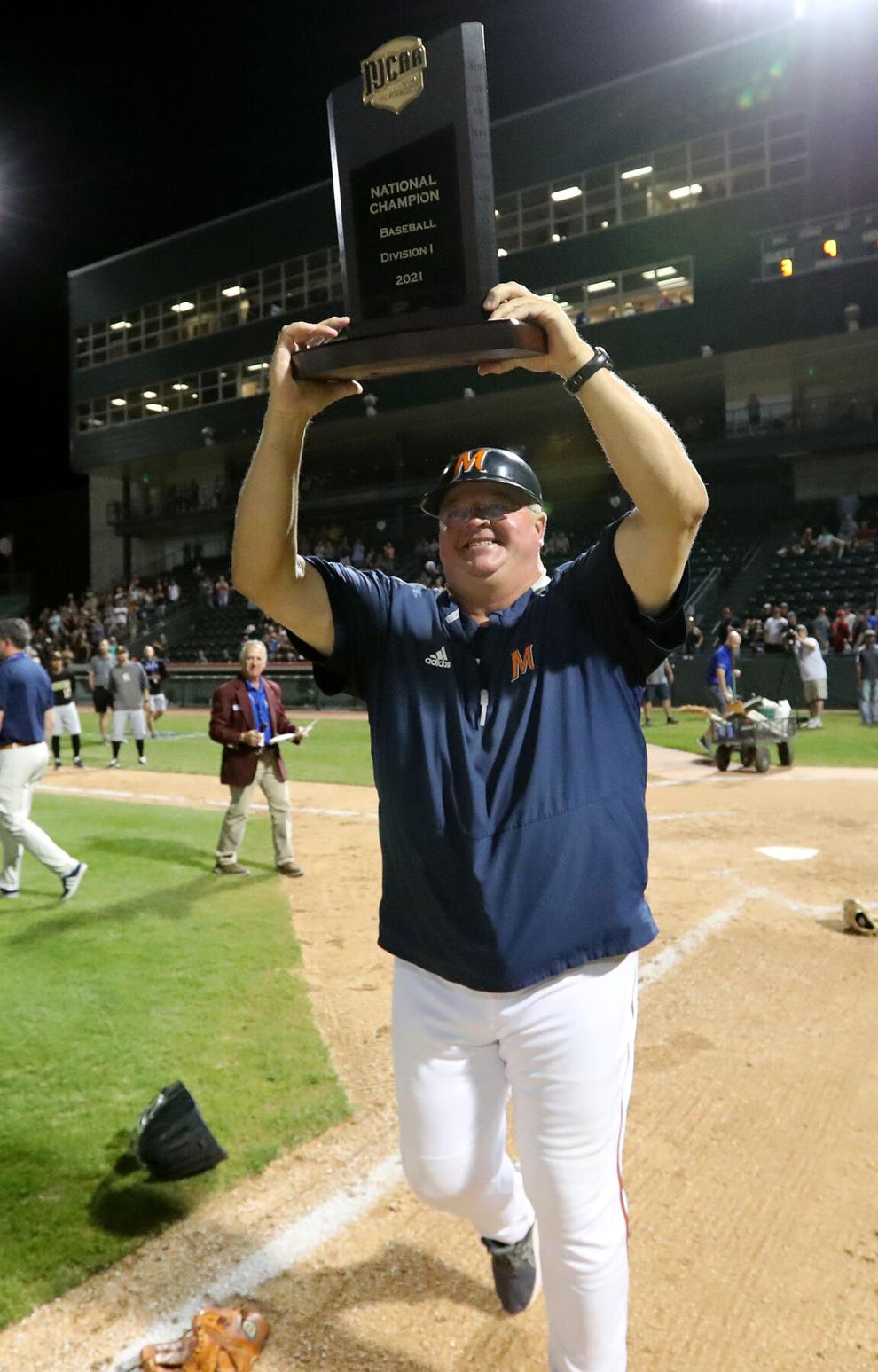 After the homer, the powerful right-hander retired 15 straight batters coming into the ninth inning. Henderson threw one pitch in the ninth before Landry Wideman relieved and allowed two hits and two unearned runs following an error before striking out Seth Beckstead to end the game.
Tamez opened the fourth with a homer before Miguel Santos lifted a solo shot for the Highlanders in the fifth.
It was an intense 2-1 game until the eighth when the Highlanders broke it open with five runs.
In the eighth inning, Central Arizona reliever Christian Sanchez walked Garrett Martin and Mason Greer before Tyler Woessner relieved. The Highlanders jumped all over him as Tamez ripped a two-run triple to right field, and Alex Lopez and Jaylen Williams followed with run-scoring doubles.
Williams pushed the lead to 7-1 when he stole third and came home on catcher Beckstead's errant throw.
"Coach Thompson said we've got to get a couple more because they're a great team," Tamez said. "Thank god I was able to get a triple in the gap."
JD McLaughlin hit a one-out triple for the Vaqueros in the first inning, but Henderson struck out Dayton Dooney and Romero to end the threat.
In the second inning, Dusty Garcia opened with a walk before Henderson hit Beckstead with a pitch with one out. But once again, Henderson worked out of trouble by forcing Devon Dixon to fly out before striking out Matt Aribal.
The Highlanders had chances to score in the second and third innings against Central Arizona's Shane Spencer, who was making his first start of the year after 16 relief appearances.
Tamez and Lopez singled in the second inning before Spencer struck out Williams and Marquis Jackson to end the threat.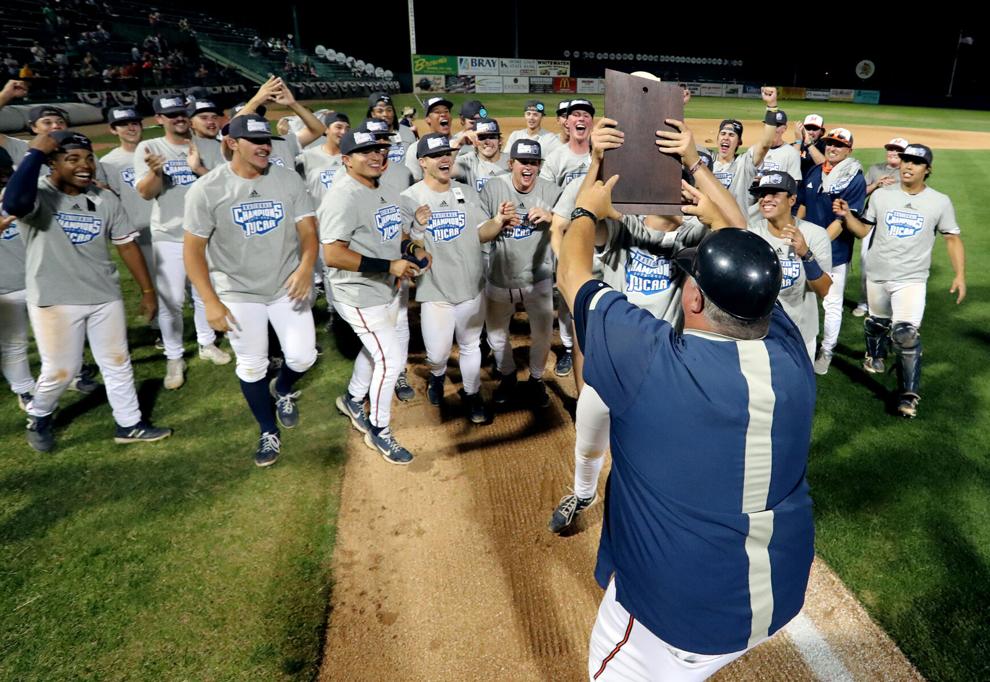 In the third inning, Blake Jackson drilled a two-out single and moved to third on Martin's double to left field. But once again, Spencer got out of trouble by forcing Greer to fly out.
Romero opened the fourth with a homer for the Vaqueros, but Tamez matched it for MCC by opening the bottom of the inning with a homer.
Santos gave the Highlanders a 2-1 lead in the fifth with his towering one-out homer over the left-field fence.
Joining Henderson on the all-tournament team for MCC were Santos, Greer and Blake Jackson.
"Everything we did throughout the season pays off here," Santos said. "You look at the scoreboard, and only one team does it, and that was us."