With the offensive line sputtering, Monday was another rough night for Bears quarterback Nick Foles. He threw two interceptions and the Rams s…
Cole Kmet again made a big play Monday. A week after scoring his first career touchdown with his mom in the stands, the rookie tight end haule…
Follow live scores and updates from the NFL.
Forbes recently released its 400 wealthiest Americans list.
Follow live scores and updates from the NFL.
Follow live scores, updates and commentary from NFL football games today. 
Perhaps it's COVID-19 disrupting practices or maybe defenses have improved, but Big 12 offenses aren't blowing up the scoreboard like they nor…
AUSTIN — Nobody on the Baylor football team has struggled through more injuries to play than fourth-year sophomore receiver Gavin Holmes.
Maybe this BU team suffers from a split personality disorder, up one week, down the next. Maybe Texas blew Baylor's cover. (Lord knows the Bea…
An emotional fourth-quarter burst wasn't enough and the Bears are still very much a work in progress.
PHOTOS: See lots of great shots from the Baylor Bears' battle against Texas in Austin.
Whose star shined brightest on Friday night? Check out the top performances and vote for the Trib players of the week here.
For two months now, the routine has been high school football season, plus a little extra.
In Caldwell, the Troy Trojans notched a victory despite Central Texas leading rusher Zach Hrbacek being out of the lineup.
In Moody, Bruceville-Eddy snapped a three-game losing streak by rolling over rival Moody.
In Temple, the Wildcats stayed undefeated by thrashing the Bryan Vikings in a 12-6A contest at Wildcat Stadium.
In Mineral Wells, Pacers standout CJ Lanehart had another massive game as he accounted for 10 touchdowns for the second straight week in leadi…
Some things to watch in the Big 12 on Saturday, the first time in three weeks with a full slate of conference games.
Few teams in Central Texas have been impacted by COVID-19 as much as Reicher has.
CAMERON — Those Leopards are hard to catch, even harder to kill.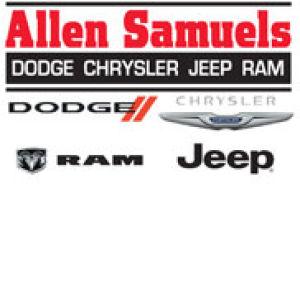 Allen Samuels Chrysler Dodge Jeep Ram l Waco TX
All the scores from around the state.
WORTHAM — Bremond quarterback Seth Kasowski rushed for 228 yards and passed for 121 more with three touchdowns to lead the Tigers to a 64-30 v…
PHOTOS: Take a look at all the football scenes from around the Waco and Centex area on Oct. 23, 2020.
Running back Zach Hrbacek has already passed more than his share of statistical milestones in four seasons toting the rock for the Troy Trojans.
Dave Aranda and Tom Herman were relatively unknown college football players when they met at Cal Lutheran in Thousand Oaks, Calif., in the mid-1990s.
AUSTIN — Texas' Tom Herman and Baylor's Dave Aranda are old friends and college teammates who will meet for the first time Saturday as opposin…
The Big 12 now boasts some of the nation's stingiest defenses: Here's how the conference is rising up and making a stand.