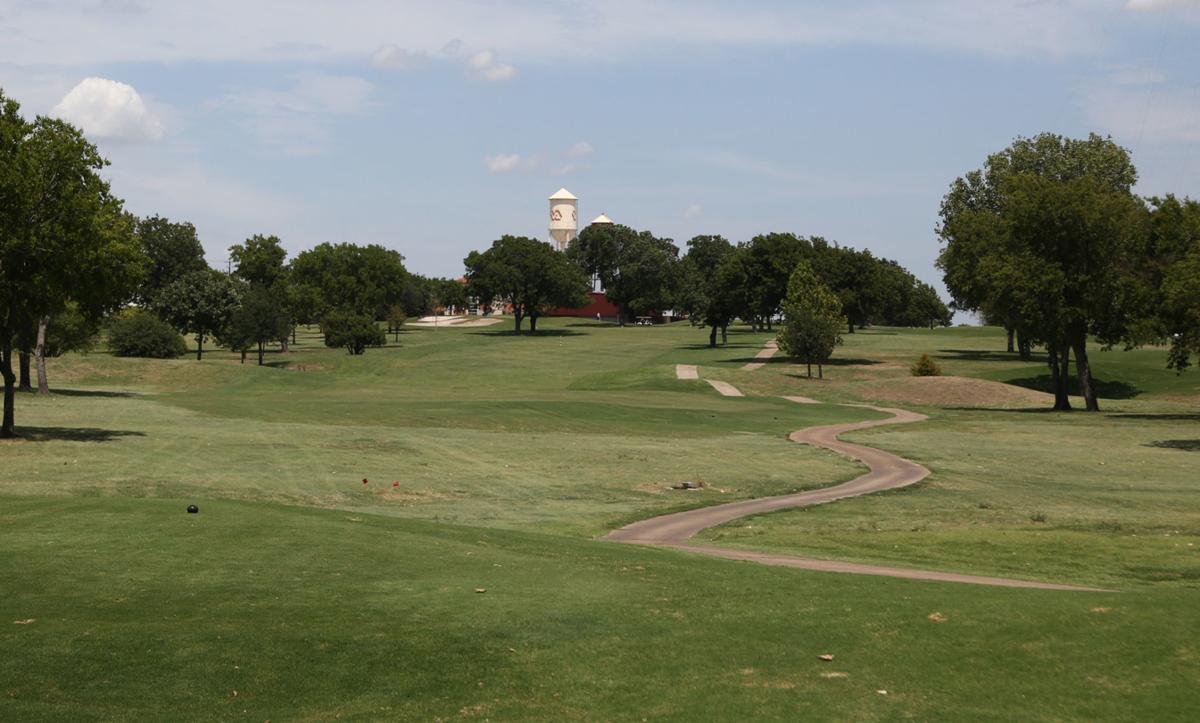 When Waco-area golfers show up for their regular rounds this weekend at city-owned Cottonwood Creek Golf Course, they are in for a pleasant surprise. All the greens have been re-sodded to make up from an earlier winter frost and are now open for play.
Many of the greens were damaged during the prolonged snow and ice storm, and had rough edges or damage throughout. For the last several weeks, Cottonwood golfers played on several temporary greens while the damage was repaired.
Longtime head professional Kenny Duron said repairs are finally finished.
"We re-sodded them with Mini Verde grass and everything looks great," he said. "It's a better look for the golfers and a better feel for anybody who is playing the course."
The 2021 Waco City Championship is set for Oct. 16-17 at the newly restored course.
Across town at semi-private Bear Ridge Golf Club, the rare August rains have helped the newly renovated course with its new look.
"August is the month normally the hardest on the course, but this year it's not burning us up," said owner Tommy Tompkins. "We had two inches of rain Sunday and 1.6 Monday and more than one inch Wednesday. In a year where we need our grass to spread and grow, we have had almost perfect weather.
"That along with a great grounds crew, Bear Ridge is definitely back and fully playable. Business is good and the course is going strong."
Midway's Bare wins Notah Begay event
Midway standout Brayden Bare helped lead the Panthers to the Class 6A State Golf Tournament as a team last spring, but then had to miss nearly a month this summer because of back issues.
But the injury couldn't keep Bare grounded for long. In his first event back, he won the Dallas/Fort Worth Notah Begay Regional qualifier held August 6-7 at Southern Oaks Golf Club outside of Fort Worth. He won by two strokes with rounds of 68-68 (8-under total).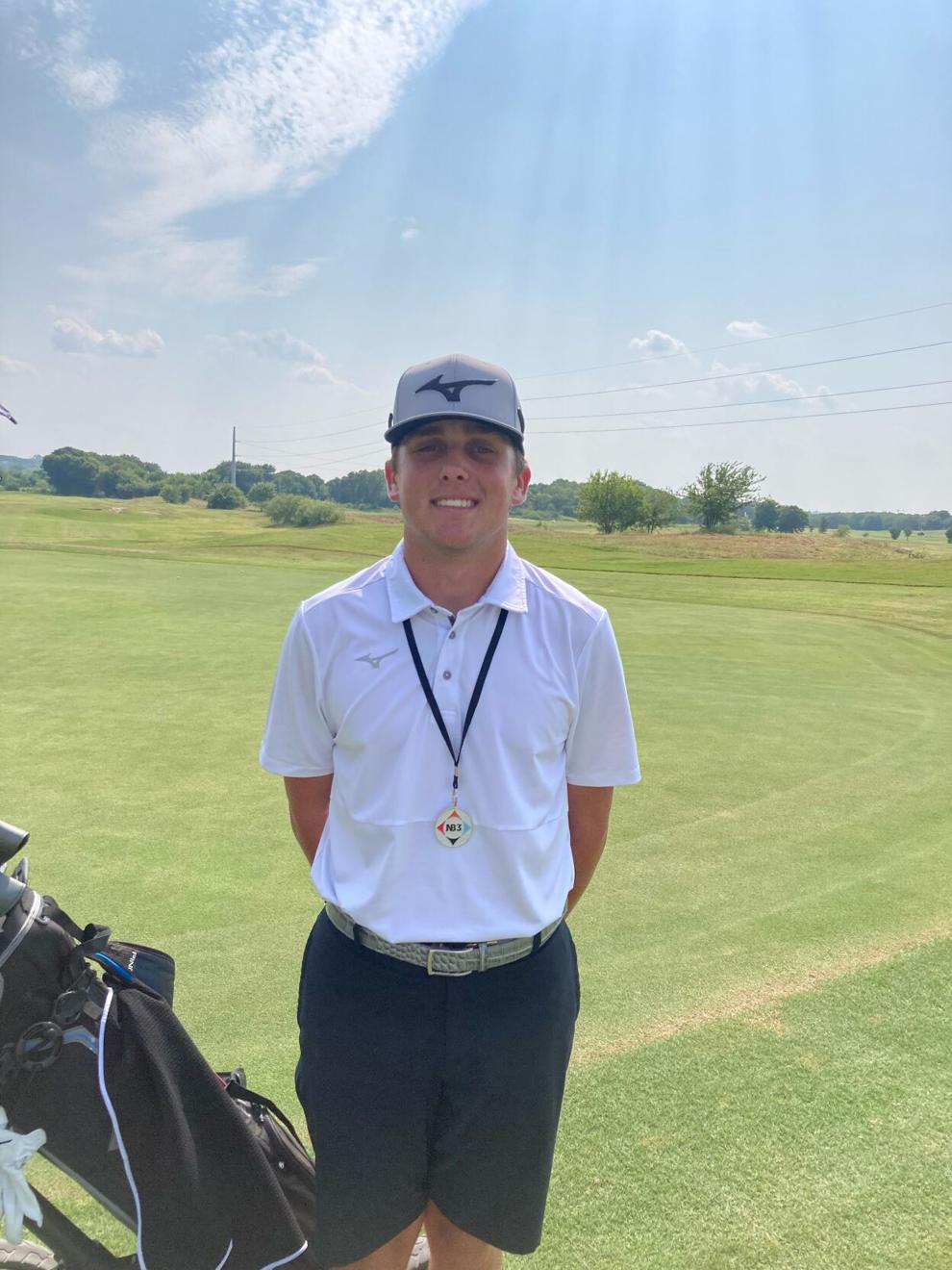 Bare, who committed to play golf at UTSA in June, qualified for the Notah Begay Junior Golf National Championship in November in Louisiana. It will be televised by the Golf Channel.
"I went two weeks without touching my clubs and then practiced for a couple of weeks before winning the qualifier," Bare said. "It was a nice mental break, and I came back fresh and stronger."
He said it was also a relief to finalize his college golf future prior to his senior year at Midway.
"That's taken a lot of pressure off and now I can play good golf. It was a real confidence boost to me," Bare said.
College golfers getting in swing of things
With colleges starting in the next few weeks, three of the Waco-area college programs have recently announced their schedules for the fall golf campaign.
The Baylor's men schedule is highlighted by the defense of their Big 12 Match Play Championship at The Clubs at Houston Oaks in Hockley this October. The Bears won the conference match play crown for the second time in 2020, and Mike McGraw said he is looking forward to a full fall schedule.
"I'm excited about this schedule as it will be one of the most competitive in the country," McGraw said. "If you're a competitor, you want to play against the best."
The Baylor women's team features a fall schedule highlighted by the new Stephens Cup at the ultra-exclusive Alotian Club outside of Little Rock, Arkansas. It will feature some of the top teams in the country and consist of 36 holes of qualifying stroke play, then two days of match play televised nationally by the Golf Channel.
"We got the invitation last year, and then the event got pushed back by the pandemic. We're super excited to be playing. With 80 percent of our team back this year, we feel like we have a lot of momentum going into the fall schedule," Baylor women's coach Jay Goble said.
The Lady Bears spent part of last spring ranked No. 1 in the nation after five consecutive tournament victories.
McLennan men's head coach Vince Clark said his fall schedule will be highlighted by the Bosque River Classic, which his Highlanders are hosting at their home course, Bear Ridge, Sept. 20-21. Last year's schedule was reduced by the pandemic, but Clark said he is looking forward to showcasing the Bear Ridge's course upgrades to a large group of schools.
"We feel the best way to learn how to compete is playing against the best," Clark said. "In the fall we play the schools we have to beat in the spring."
The MCC Foundation Fundraiser Tournament will be held Oct. 1 at Bear Ridge.