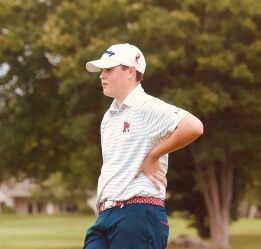 With the lifting of COVID-19 restrictions in Texas and nationwide, summer travel is full swing for Central Texas teenagers this year. They might choose the water park, beaches, amusement parks or mountain climbing, along with just chilling out at the neighborhood pool.
But this summer, like most of his summers over the past six years, 15-year-old Corbin Null, an incoming sophomore at Midway High School, chose to visit such exotic locales as Francisville, Louisiana; Columbia, Missouri; and Phoenix, Arizona, plus plenty of side trips to Austin.
Not for beaches, water or amusement parks, certainly not for mountains, but for golf. Specifically, Null sought out elite competitive golf tournaments held all over the country.
Like hundreds of other Texas kids and thousands nationwide, Null and his parents have dedicated a significant chunk of their household incomes to gain a future spot in college golf and possible professional PGA riches in the future.
"I want to play Division I college golf," Corbin has repeatedly informed his father Wes, a Vice Provost at Baylor University. "The only thing I will miss tournaments for are church camps and Baylor golf camps."
Last week, Corbin took a rare week off from playing to attend a church camp with First Baptist Woodway, but other than that it's all golf, all the time — at a considerable cost of time and money.
Baylor's head women's golf coach Jay Goble said many junior players will spend $10,000 a year traveling to tournaments, with the goal of playing elite competition, showing off their skills and catching the eye of a college coach who may offer a future Division I chance.
That's a figure Wes Null knows all too well from the last several years watching Corbin play, although he's not sure of the final total.
"I'm haven't done the math, because it might be frightening to me, but over the course of the year you could easily spend $10,000," Wes said.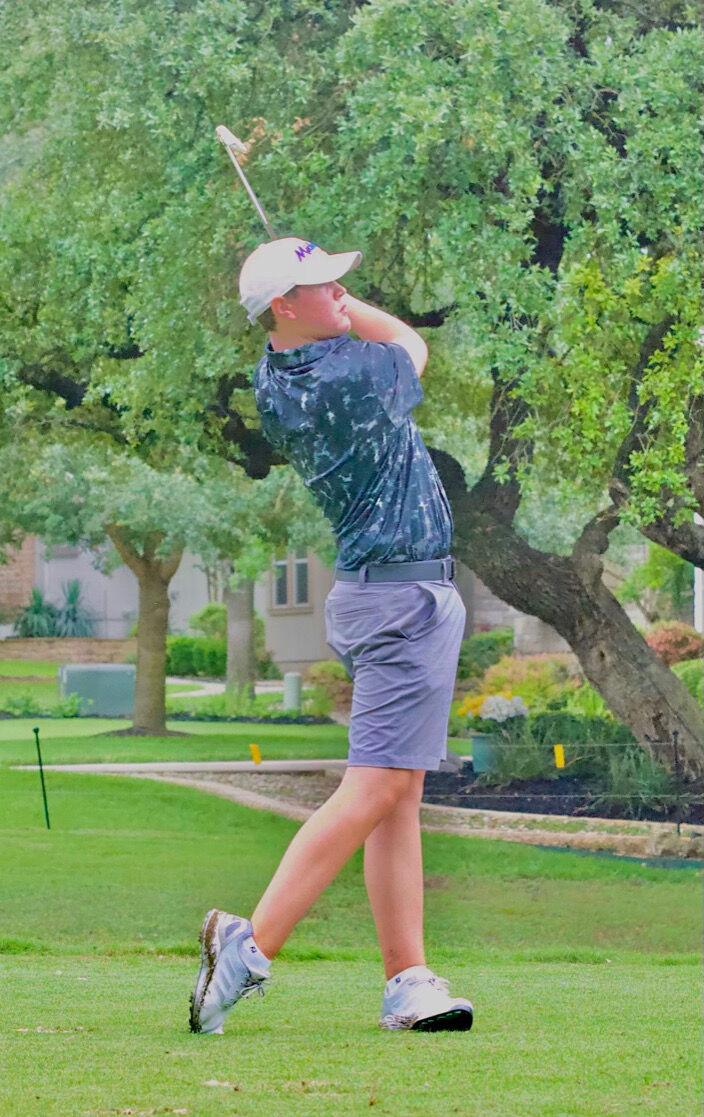 Already this summer, Wes and Corbin have flown to Phoenix to play golf and watch the NCAA Division I Championships. Another flight awaits to Carlsbad, Calif., to visit the Callaway fitting lab for some new Callaway clubs.
Next week, they will make the 10-hour car trip to Missouri for an AJGA (American Junior Golf Association) tournament. They also drove to Louisiana in June for an event. It's a pattern they have repeated every year since Corbin was 9.
That doesn't include regular trips to Austin, where Corbin works with Golf Digest Top 100 teacher Brech Spadley. Such private lessons can add another $4,000 to $5,000 a year to the annual financial toll.
"Junior golf can be very expensive, but there are groups like Northern Texas PGA (NTPGA) and the AJGA which have scholarship programs who can help players with the expense. I certainly know people who are struggling," Wes Null said.
So far this year, Corbin Null has played in 14 multi-day tournaments, including the Texas Shootout held at Waco's Ridgewood Country Club. That doesn't include his high school tournaments for Midway, where Null helped lead the Panthers to the state tournament in Georgetown.
"My goals for Corbin are, number one, have fun and continue to enjoy getting better, play against the best competition he can find, play a lot of different courses, and follow his interests. I never put pressure on him," Wes Null said.
NTPGA Executive Director Mark Harrison said the year-long competitive golf season can apply a lot of financial pressure on parents and kids. But he added that there are ways to ease that strain.
"I tell you, like I tell parents all the time, junior golf gets a bad rap for being too expensive, but it doesn't have to be," Harrison said. "Play all your tournaments in Texas, take one or two lessons a month and maybe make one or two trips outside the state a year. If you shoot good enough scores, the college coaches will find you and you don't have to spend a lot of money to do it."
Harrison should know. His son went through the junior golf routine for several years, played almost all of his tournaments in Texas, took a couple of lessons a month from a local Dallas teacher, and is now playing college golf at Rhodes College in Memphis, Tennessee.
Nevertheless, the tab can still grow heavy.
"The money you spend didn't really surprise me," said Null, who also has a daughter who is a sophomore at Baylor. "I was surprised how competitive Texas junior golf is. You have to decide your priorities as a family and decide what you are going to do.
"Maybe you don't get a new truck or a something new for the house, but as a parent, you have to allow them to follow their interests."