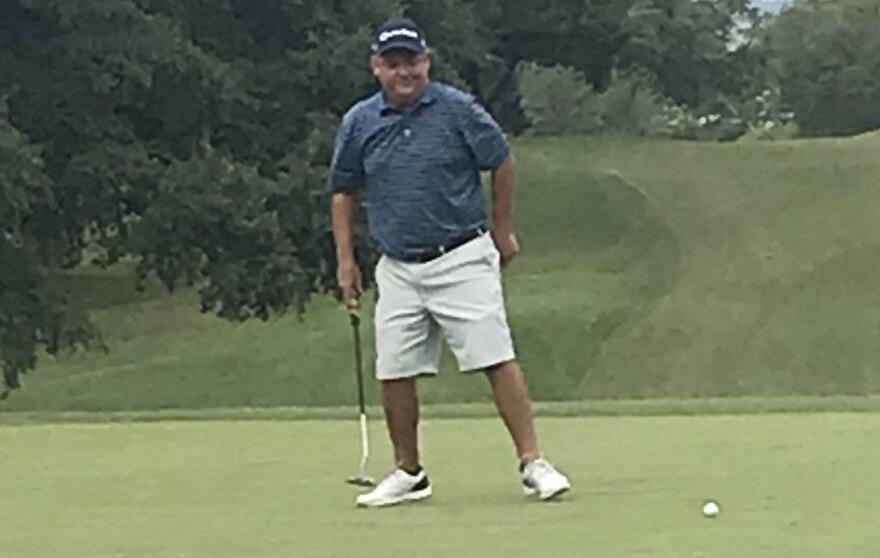 Waco native John Derrick has won the Ridgewood Country Club championship eight times and a host of other top senior amateur events, but dedicated his win Sunday for his most prestigious win, the 2020 Texas Senior Amateur, to someone who wasn't even there to watch his one-shot victory.
"My dad (Jesse) was instrumental in my golf game and getting me going more than anybody else," Derrick said after his round in an emotion-choked voice. "He passed away 37 years ago today and to win this state title at our course and club in his honor means more than anything."
Derrick, 56, overcame fierce winds off Lake Waco and tough course conditions to take a one-shot victory over Southlake's Mike Lohner with a final round 72 for a 217 total, seven-under par at the classic Waco country club layout. Derrick had rounds of 70-75-72 on the par 70 course.
Magnolia's Craig Hulbert, the No. 1 ranked amateur in the U.S., who held the lead after 36 holes, finished third, struggling to a final round 77 for a 219 total, two shots behind Derrick. Austin's Ed Brooks, the defending Texas Super Senior Championship at Ridgewood, was fourth at 220.
Derrick took the lead early in the round Sunday, but was tied with four other golfers after the par 5 10th hole. He regained the lead solo with a seven-foot birdie putt on the par 4 11th after a spectacular approach shot.
But the former MCC and Baylor golfer, who has lived here his entire life and played hundreds if not thousands of rounds at Ridgewood, still had plenty of nervous moments.
"The greens were really fast and it was a struggle today," he said. "10 years ago, I lost in the finals of the Texas Mid-Amateur and to get to where I am now in senior amateur golf is just incredible."
Derrick rolled in a clutch 20-foot par putt on the par-4 14th hole and while he bogeyed the 15th hole still held a slim cushion coming to the closing holes at Ridgewood.
"To be honest, I knew it was tight, but I didn't really know where I stood until the 17th hole when a high school teammate of mine said I had a one-shot lead."
Teeing off into the teeth of the wind which gusted to 20-30 miles per hour at times, he piped his drive down the left center of the fairway and put another brilliant approach on the green leading to a two-putt par.
"18 is really tough. I can't tell you how many times I bogeyed that hole in the past," Derrick said.
He put his drive in the middle of the 18th fairway and then left his approach shot on the left fringe of the green. Lohner, who was the only other player with a chance to force a playoff, put his approach shot short and left as well.
"This is a tremendous course with really hard greens," Lohner said. "Course knowledge means more here than just about any course I've played."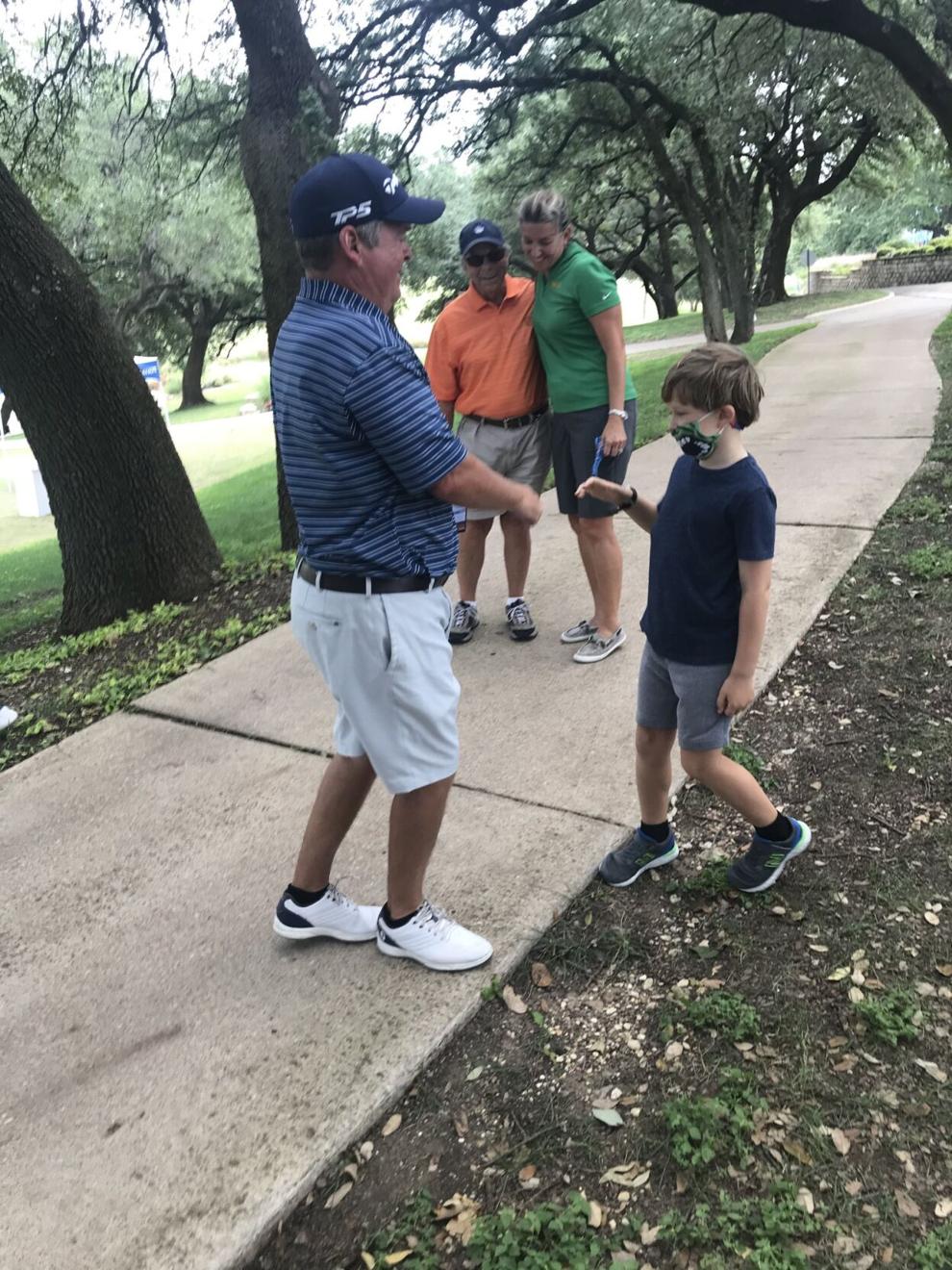 Both players made it on the green in three shots and both had par putts. Derrick went first and missed his eight-foot par putt to the right side. Lohner was up next and also missed his six-foot par putt, which would have forced a playoff, watching it barely slide by on the left.
"Up until the last hole, I really thought I had a chance to get him, but all credit to John for pulling out the win on a really good course," said Lohner.
A gallery of more than two dozen family, friends and Ridgewood members, including Derrick's wife Ellen, surrounded the 18th green to watch the hometown hero become the first Waco golfer to win the state senior amateur on the first-ever men's state amateur tournament held here.
"What a win and what a relief. I didn't want to let anybody down who came out to see me today and I'm glad I didn't," Derrick said.