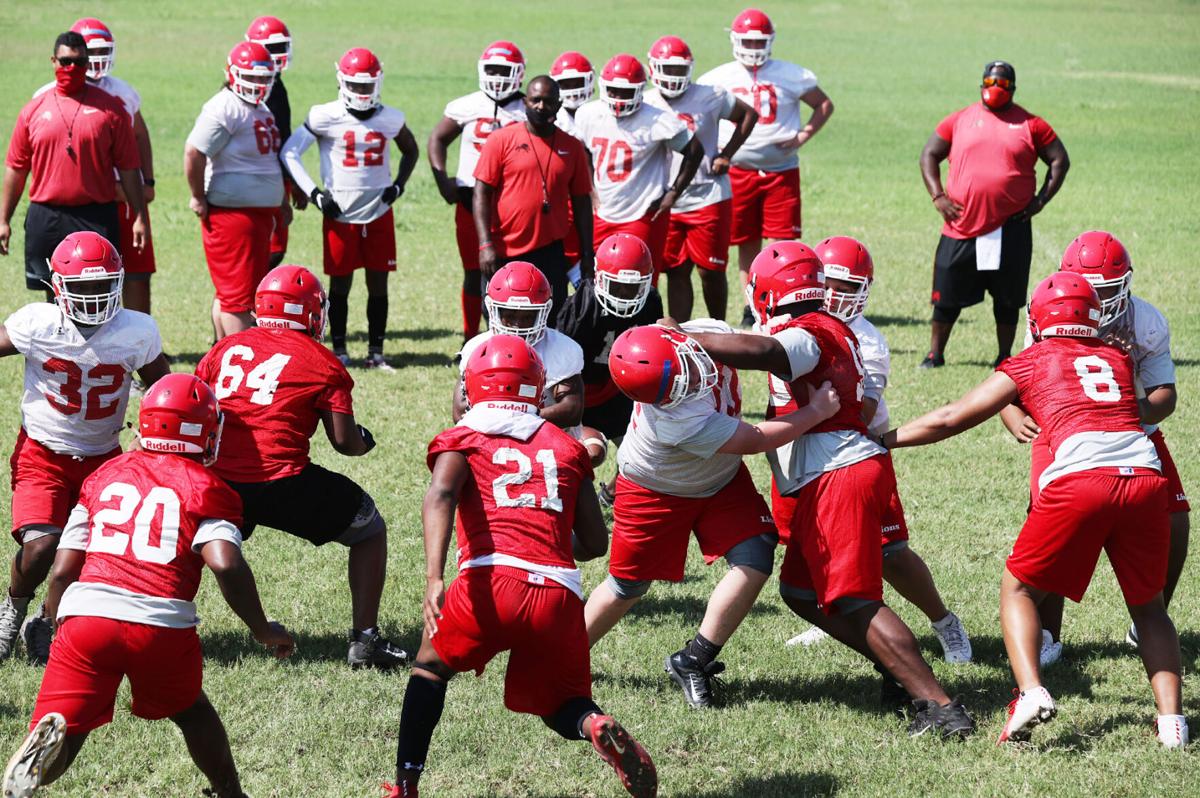 Like a lot of guys aged 40 and older, Kwame Cavil is a Bruce Lee fan.
Well, "fan" may be an understatement.
"Oh, come on — were you a Bruce Lee fan? If you weren't a Bruce Lee fan, I don't understand you," Cavil said. "I remember 'Enter the Dragon.' I watched 'Once Upon a Time in Hollywood,' where they portrayed a scene with him. That was cool. … When I was younger, I was just a fan, he's Bruce Lee. As you get older you just learn how deep and how human he was."
So, when ESPN aired a "30 for 30" documentary on the famed kung fu master this summer, Cavil considered it appointment television. The third-year Waco High football coach enjoyed learning more about Lee's background and upbringing, but it was the overall title and theme of the film that he soaked up like a sponge. That message? (Be) Like Water.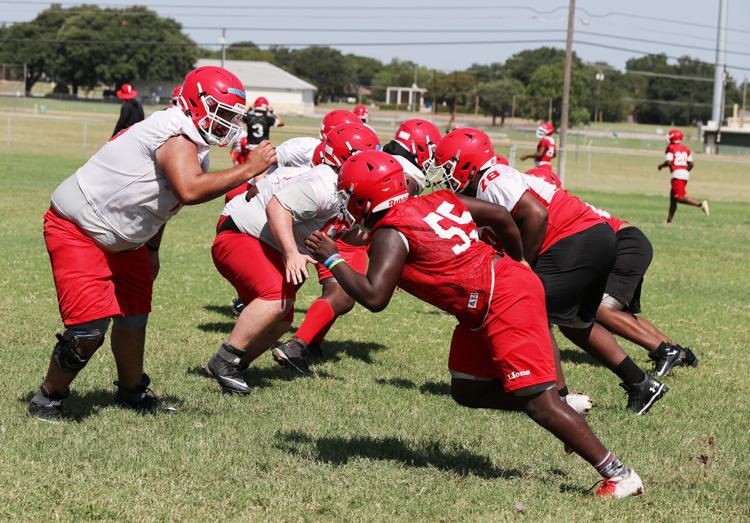 For Cavil's Lions, it's a more appropriate lesson than ever. In 2020, the players who can be flexible and fluid, who can adapt to the shape of their container, have lasting power.
"What I'm trying to do is get them in the preparation of preparing Monday, Tuesday, Wednesday," Cavil said. "Understanding that this game is more mental than anything. … You expect teenagers to be teenagers. You're not surprised by some of the stuff that they do. As far as my program in Year 3, I think they're understanding. A lot of these guys have been doing it for three years now. They understand Coach Cavil, they understand that game week I'm going to have a stick up my butt, I'm going to be talking to them about the little things, the details."
The details have sometimes eluded Waco High's focus over the past couple of seasons, leading to some devilish results. The Lions went 1-9 in 2019, their second straight one-win season. Only a 24-21 home triumph over Belton in Week 10 prevented a winless campaign.
The UIL didn't do Waco High any favors in realignment, placing the Lions and Midway in one of the toughest districts in the state, at least on paper. District 11-6A also features the likes of Duncanville, Cedar Hill and DeSoto, among others.
But you can only get kicked around so much before you snap and fight back with ferocity. Cavil sees that intensity bubbling up in his bunch.
"I just think our team is grinding. There's a different look about the team," he said. "Hell, I could be wrong. We could get our (butts) beat on Friday. But I just think this team wants to fight and wants to prove themselves. I think they're tired of people talking about them around here. They want to prove their worth."
The pride of the Lions isn't just a phrase slapped on the weight room wall or spoken as a chant in huddles. (Though it is that, too.) Waco High's seniors are familiar with the program's winning history, and they want to be the class that restores it to its past glory.
"We want to make the city proud, bring back the winning tradition," said defensive tackle Ivan Chappell. "Be better than last year for sure, and just do better overall."
The Lions are not devoid of playmakers. Cavil is especially high in his praise for defenders like linebacker Tyron Minnitt, defensive tackle Ja'Marcus Carprew and defensive back Jaelyn Rhynes, as well as returning offensive starters such as quarterback Nate Reyna and receiver Remond "Rich" O'Neal. He sees their teeming potential, even if some of it is untapped.
Where they have room for the most growth, Cavil said, again comes back to the details.
"As a program, we're babies. Each win is like learning how to walk," Cavil said. "Each touchdown, we're all learning as a unit. I'm learning as a coach, this team is learning. Each win is bigger than what it really is to my team."
That's why the coach harps on them about their schoolwork or their practice habits. The devil may be in the details, but so is the angel, because few things can make a football team feel more spirit-filled than a win on Friday night.
That's why in practice this week, Cavil had to hold a bit of a come-to-Jesus meeting. The players were busy working on special teams inside the gym on a rainy day. "We're about to do punt coverage, and if they mess this up, I'm going to have to let them have it," Cavil said to an observer prior to the punt session.
"Punt one!" the coach called out. The first team unit scrambled to the line, snapped the ball, and ran through the gym to "tackle" a mock ball carrier.
"Punt two!" Cavil called, and this time one of the second-team players was late getting into position. Cavil muttered in exasperation.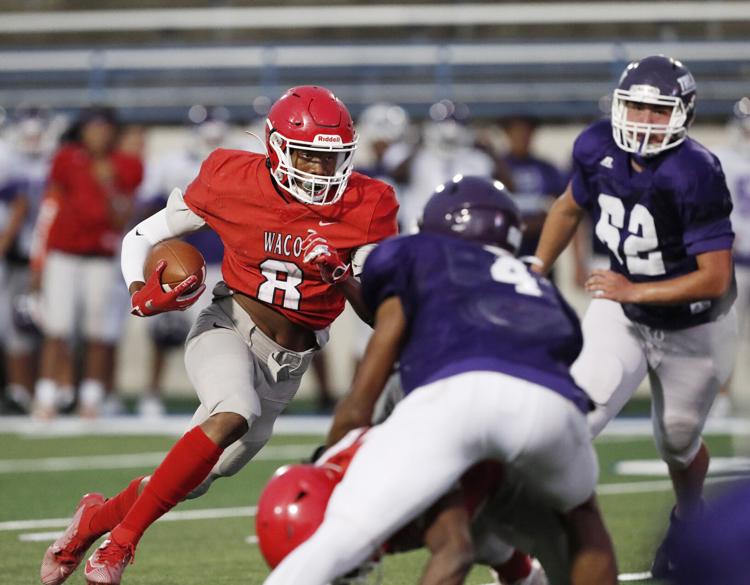 After a round of push-ups as punishment, the players ran through the drill without additional delay before sitting down on the bleachers as Cavil delivered an impassioned sermon.
He reminded them that special teams cost them a win last year against University, as the Trojans returned two kickoffs for touchdowns and blocked a Waco High kick. He talked to them about how fleeting time can be, calling over to his assistant coach Tevin Reese to ask if he'd like to have one more chance to play with his old teammate Robert Griffin III at Baylor. (Answer: Of course.) He lectured them on the importance of not squandering their opportunities.
As Cavil talked, every player sat in rapt attention. They made eye contact. They listened.
One of the best things about this bunch, Cavil said, is that they're committed. They want to learn. They want to win. They want to get the better. That showed through all the pandemic restrictions.
Sometimes, that's half the battle.
"It's just like what I was saying to them," Cavil said. "You get one shot to be the guy. You get one shot at doing something special. It's very rare that you get multiple chances of being successful. Sometimes God smiles on you."
Cavil will keep coaching them up as best he knows how. In addition to Bruce Lee, he borrows phrases and insights from all manner of other modern-day sources, from Kobe Bryant to Michael Jordan, from LeBron James to Nelson Mandela. He's not always sure if the lessons are sinking in, but he keeps preaching.
Chappell, one of his seniors, described the offseason — with its rules and limitations and its uncertainty over whether a season would happen — as "stressful." But he said that the players took Cavil's message to heart.
"We just learned perseverance and to be patient," Chappell said. "To flow like water."
Sitting nearby, Cavil couldn't help but overhear Chappell's comment. The coach's lips curled into a smile. He felt like a teacher whose heart leaps when his student finally grasps the concept that he's been tirelessly driving home in class for weeks.
"Hopefully these kids … what's funny is you never know if they really, truly got it until they say something back to you and you're like, 'Oh, you were listening? I didn't even know that,'" Cavil said. "I get that a lot. These kids will say something that I said two weeks ago and I'll say, 'You remember that? I don't even remember that.' … You learn so much, and it's my job to point that out."
Photos: Waco High-University scrimmage and more Week 4 high school football scenes
Waco High University scrimmage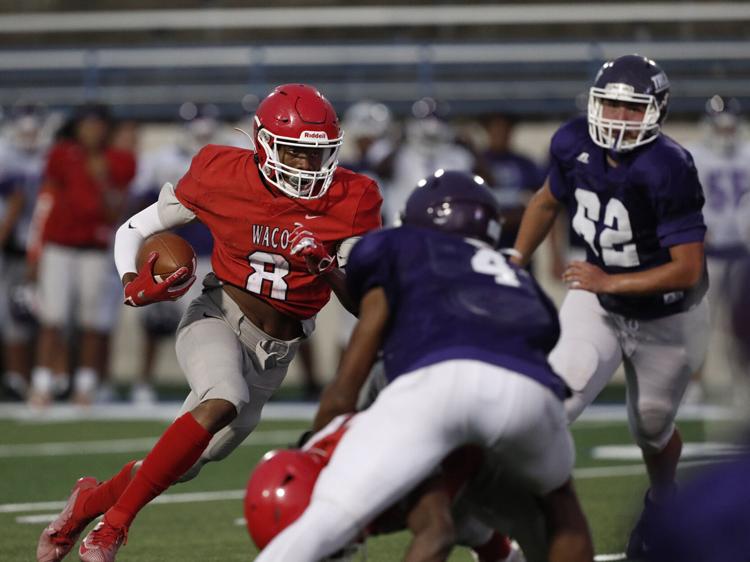 Waco High University scrimmage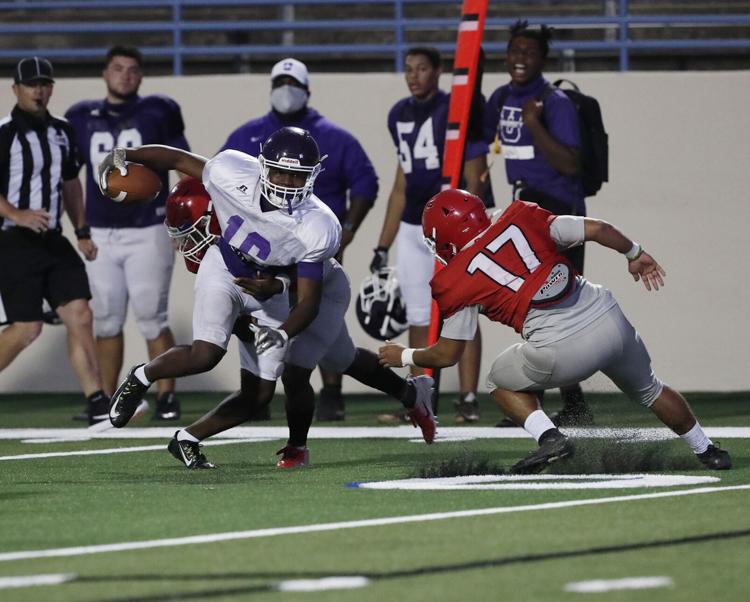 Waco High University scrimmage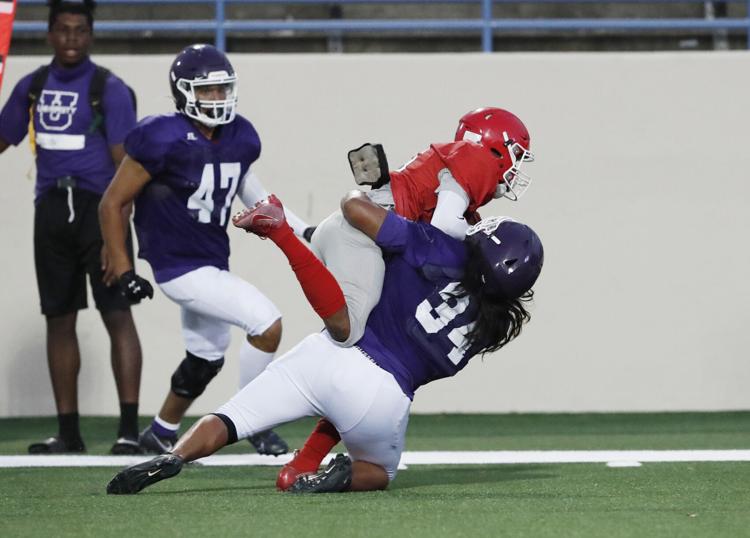 rieselbosqueville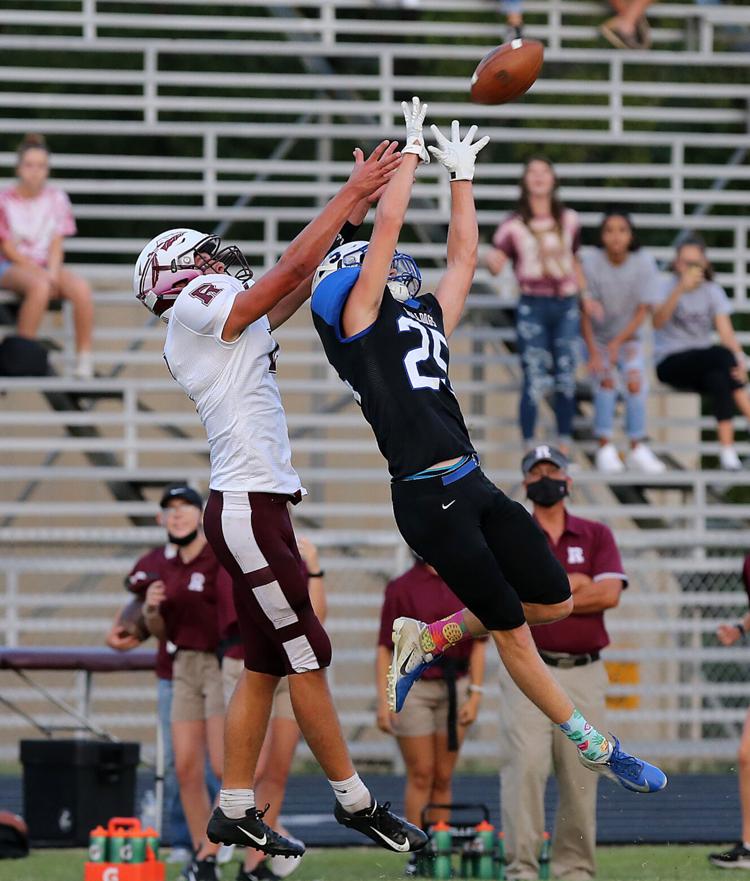 rieselbosqueville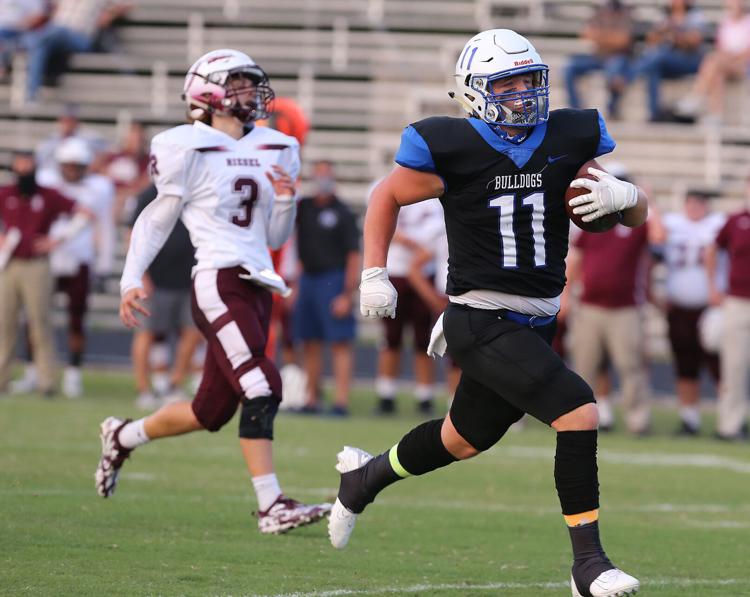 rieselbosqueville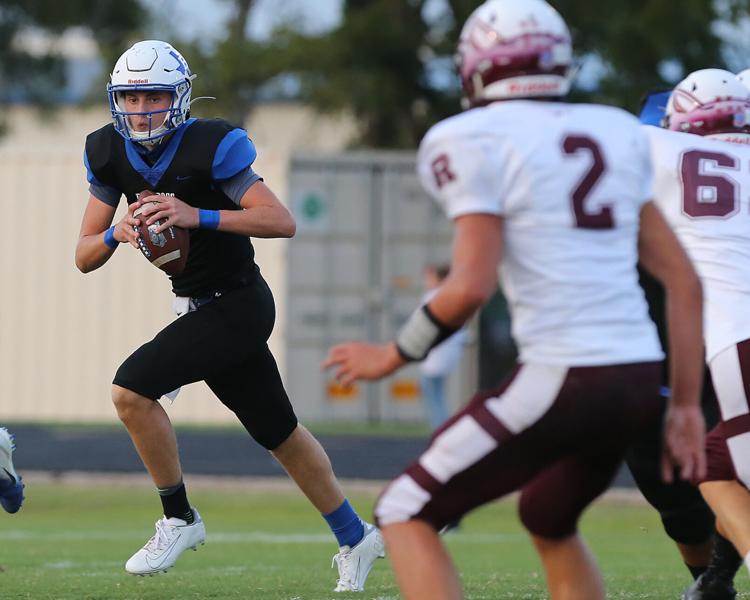 rieselbosqueville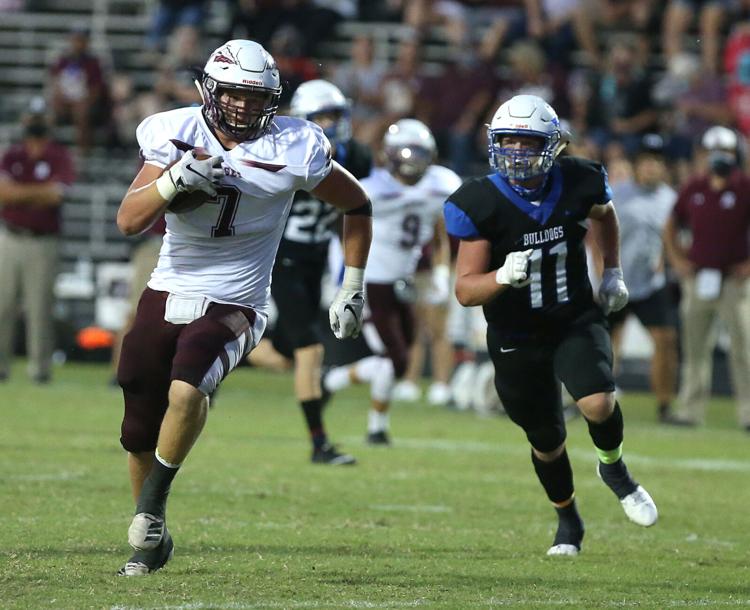 Connally Palestine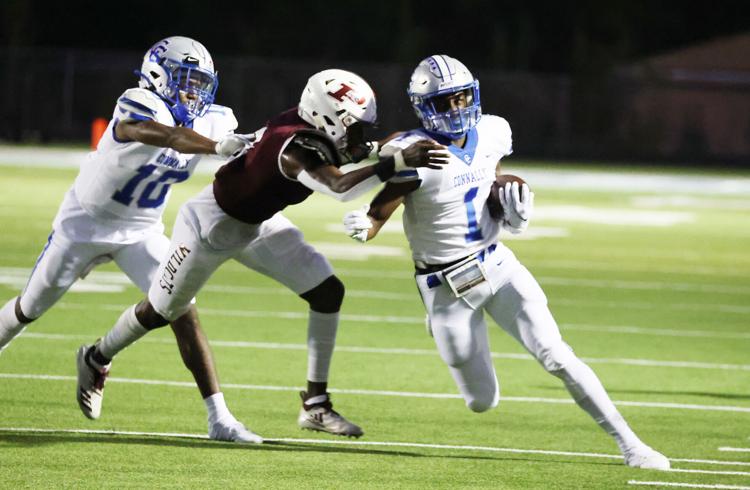 Connally Palestine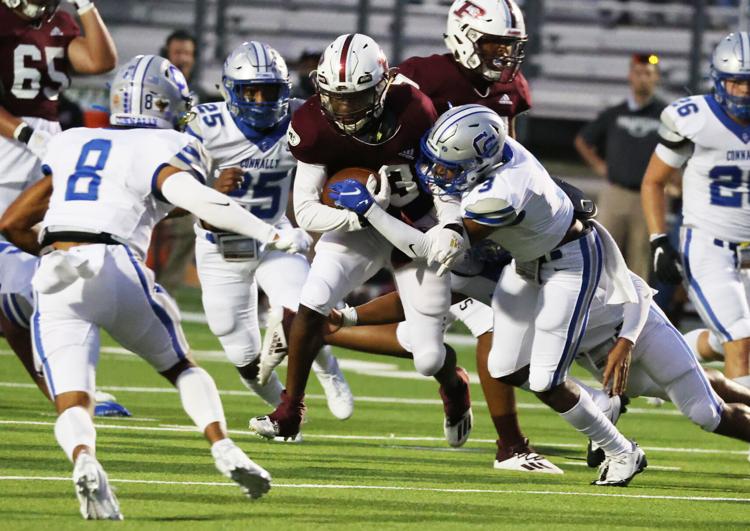 Connally Palestine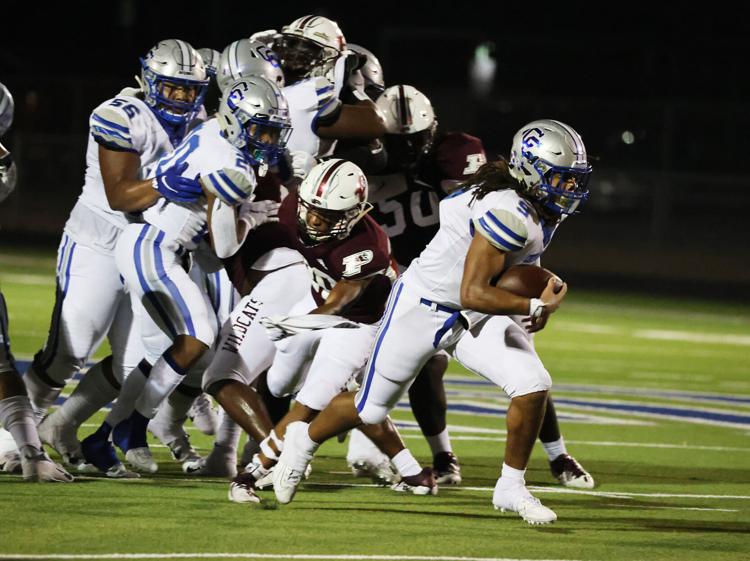 Connally Palestine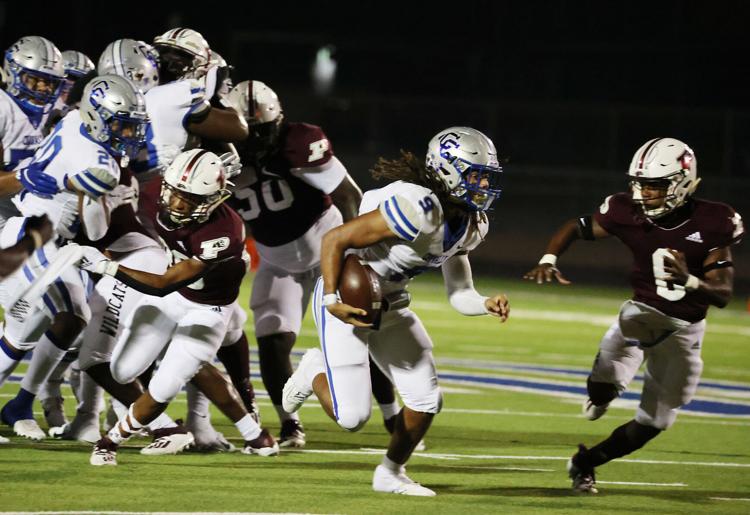 Connally Palestine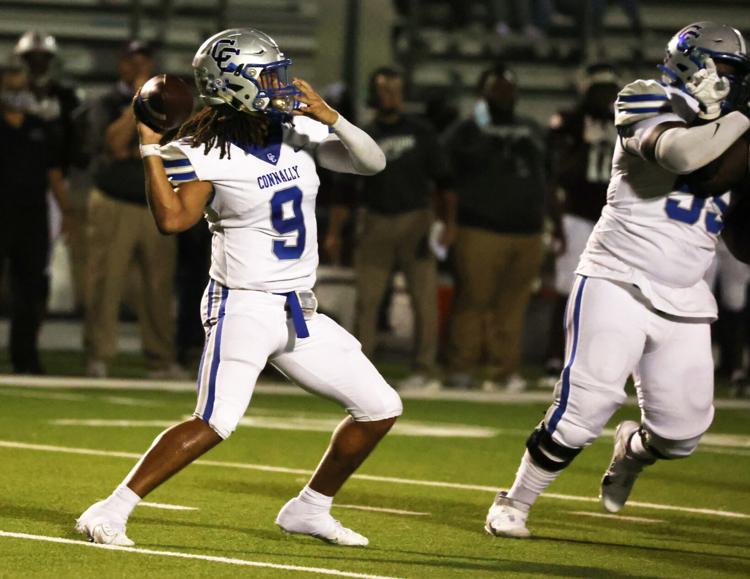 Connally Palestine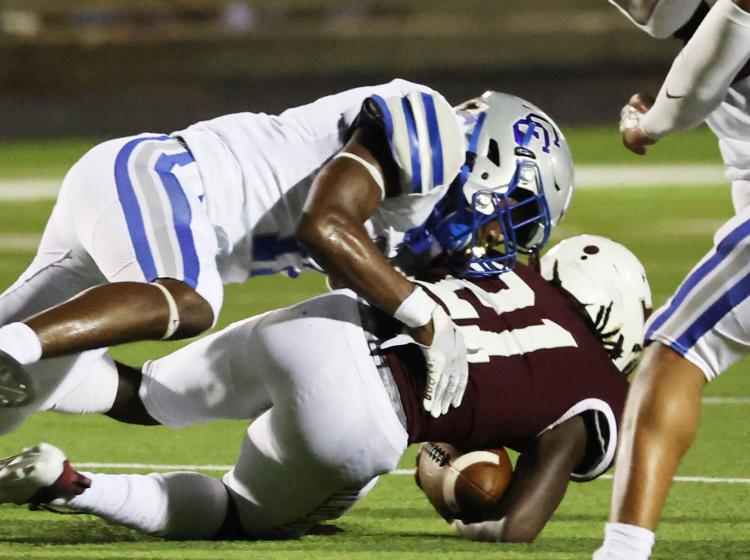 Connally Palestine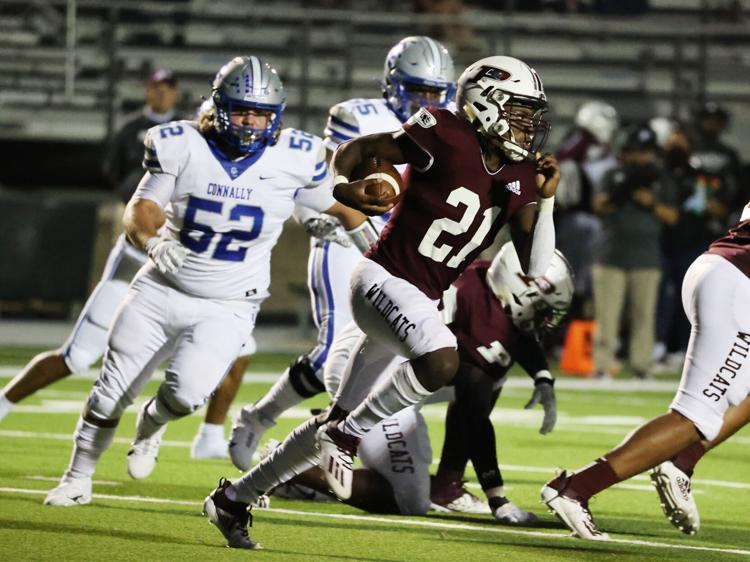 Argyle La Vega
La Vega Argyle
Argyle La Vega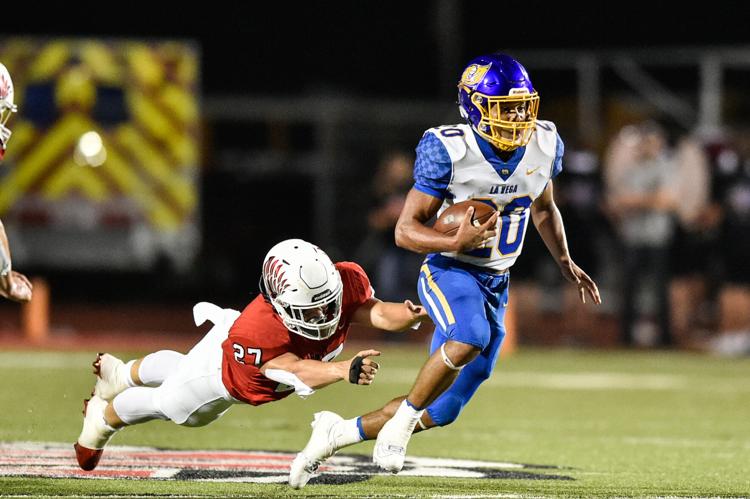 -- HIDE VERTICAL GALLERY ASSET TITLES (copy) -- (copy)
Be the first to know
Get local news delivered to your inbox!