SALADO — The Salado Eagles are running the Slot T almost to perfection and using it to run through District 9-4A Division II.
On Friday night, the No. 10 Eagles worked the ball control, ground-grinding offense to pull off an upset of No. 6 China Spring, 28-14, at Eagle Stadium.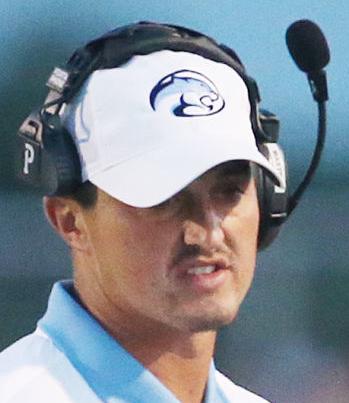 Although, China Spring coach Brian Bell said even before the game that the Salado underdog idea was misleading.
"They're a good ball team. I've been saying it all week," Bell said. "They've been playing this underdog story really hard and that's good for them. But they're a really good football team and we knew that coming in. They played better than we did tonight."
Salado piled up 346 rushing yards and effectively kept the ball away from the dangerous China Spring offense.
The Eagles (7-1, 3-0 in 9-4A D-II) were leading by a touchdown when they received the opening kickoff of the third quarter. They played the possession perfectly, moving 72 yards in 15 plays and taking the first 8:34 out of the second half. Eagles running back Wrook Brown scored on a two-yard dive to cap the march and gave Salado a 21-7 lead.
"That's big and that's what they do," Bell said. "It's a ball-control offense."
China Spring (6-1, 2-1) answered in less than two minutes.
Cougars quarterback Major Bowden got loose for a 52-yard run to the Salado 8-yard line. That set up running back Emmanuel Abdallah's two-yard touchdown on third-and-goal.
But that was China Spring's last score of the night.
Salado put together another time-consuming march in the middle of the fourth quarter. This time the Eagles took up 6:45 to go 58 yards for an icing touchdown. Running back Noah Mescher finished it with a one-yard plunge and a 28-14 lead with 2:40 remaining.
China Spring hastily moved into scoring position to try to stage a late rally. But the Salado defense batted away a Bowden pass on fourth-and-six from the Eagles 17 and the home team was able to run out the clock.
Bell said he told his team to keep their heads up going into the final two games of the regular season. The Cougars are still in prime position for a high seed in the playoffs.
But the district championship is Salado's for the taking at this point.
"We didn't make plays when we had to and that's part of it," Bell said. "I didn't do a very good job of calling plays on offense. We stalled out a couple times and it hurt us."
China Spring took the initial lead by working the edges of the Salado defense.
Bowden got around the right side for a 28-yard run that got the Cougars out of a hole at their own 15. Two plays later, the China Spring QB went to the same side for a 30-yard run that reached the Salado 24.
From there, Abdallah tested the left edge and ran for seven, then Jordan Nevarez took an option pitch from Bowden and sped 17 yards into the end zone. That gave China Spring a 7-0 lead with 6:05 left in the first quarter.
But Salado responded by scoring two touchdowns to push in front 14-7 at halftime.
The Eagles inflicted their four-yards-at-a-time Slot T punishment on the China Spring defense to cover 66 yards for their first score. Salado used 14 plays to go the distance. After the Eagles crossed the 50, their longest gain was a nine-yard late hit on the Cougars defenders who were a little too exuberant in escorting running back Reid Vincent out of bounds.
Mescher dived one yard for the touchdown to tie it at seven.
Just when China Spring seemed to figure out how to keep Salado from squeezing out just enough yards to keep the chains moving, the Eagles hit a big play.
Brown got the left side and out ran the Cougar defense for a 73-yard touchdown with 1:45 to go in the second quarter.
China Spring's chance to answer before the break bounced away when Bowden fumbled on the first play of the ensuing drive.
But the Cougars avoided falling farther behind by slowing down Salado and forcing a 35-yard field goal attempt, which Brown missed wide right as the first half expired.
---
---
Photo gallery: High school football this week
Crawford Rio Vista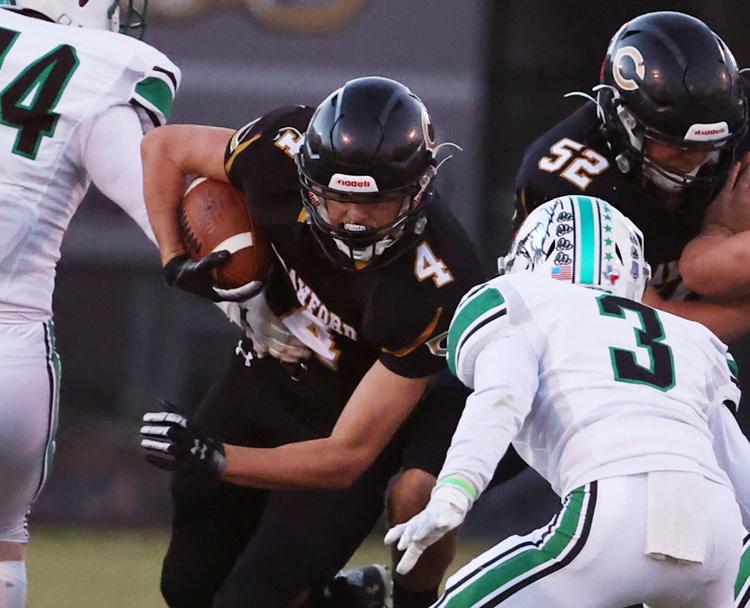 Crawford Rio Vista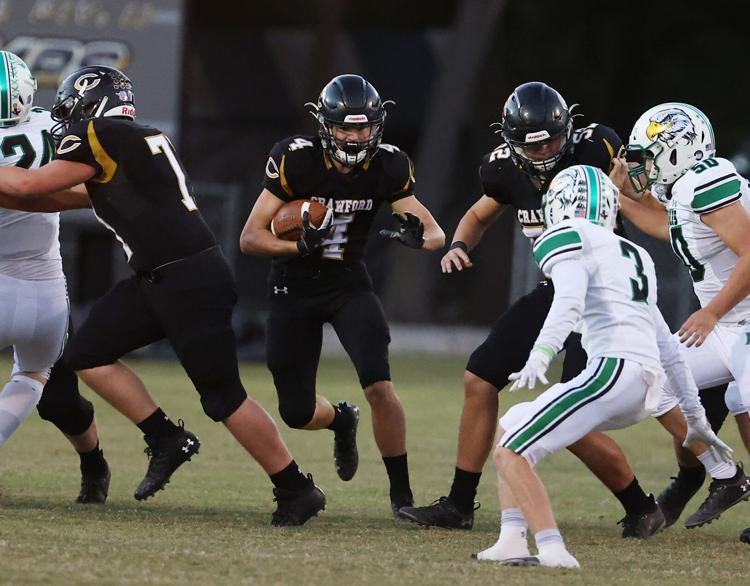 Crawford Rio Vista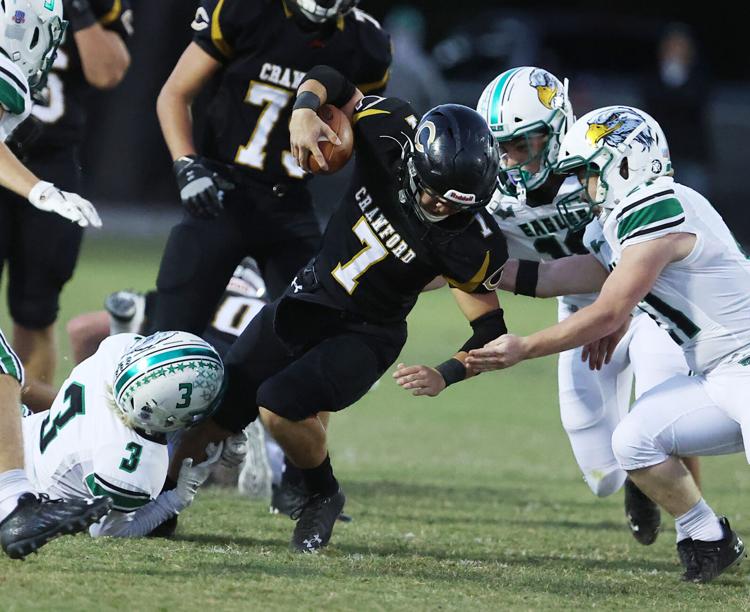 Crawford Rio Vista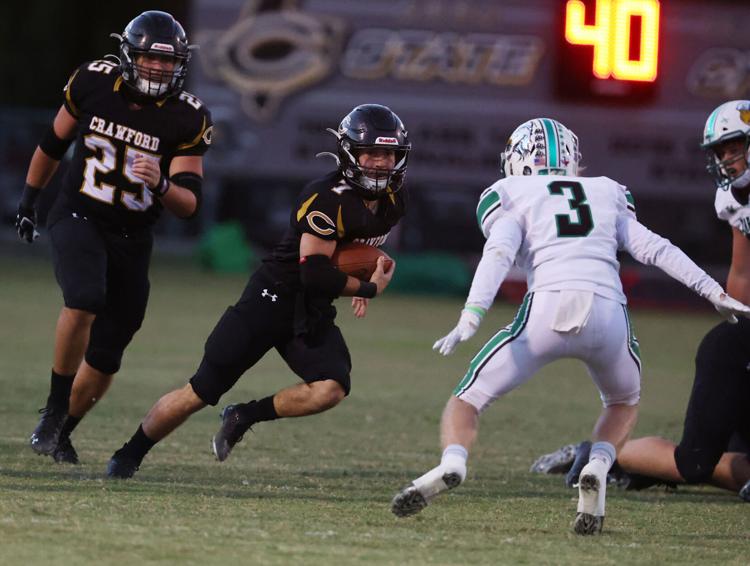 McGregor Lorena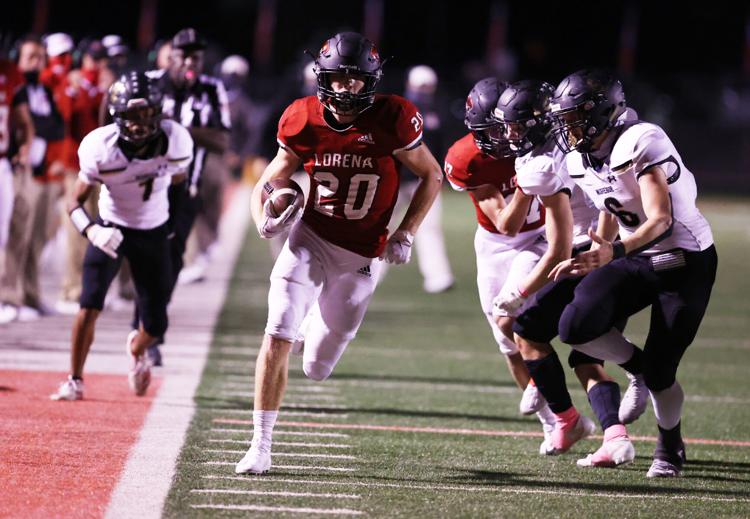 McGregor Lorena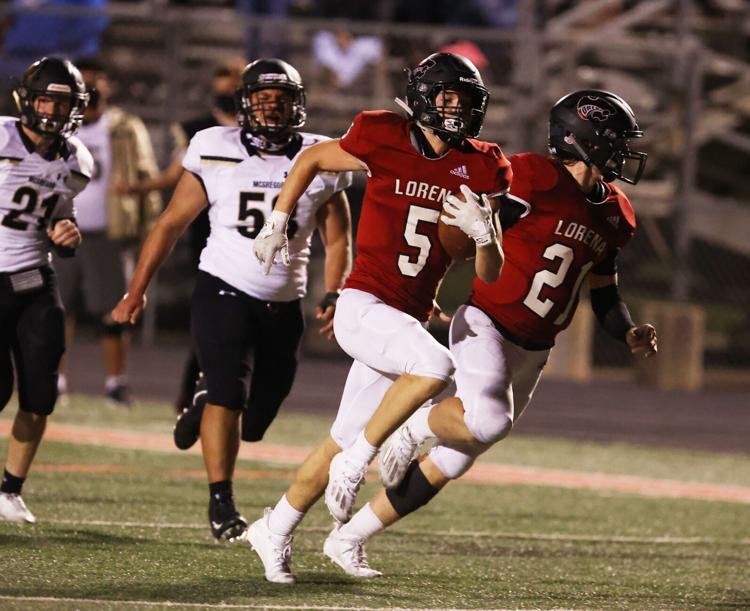 McGregor Lorena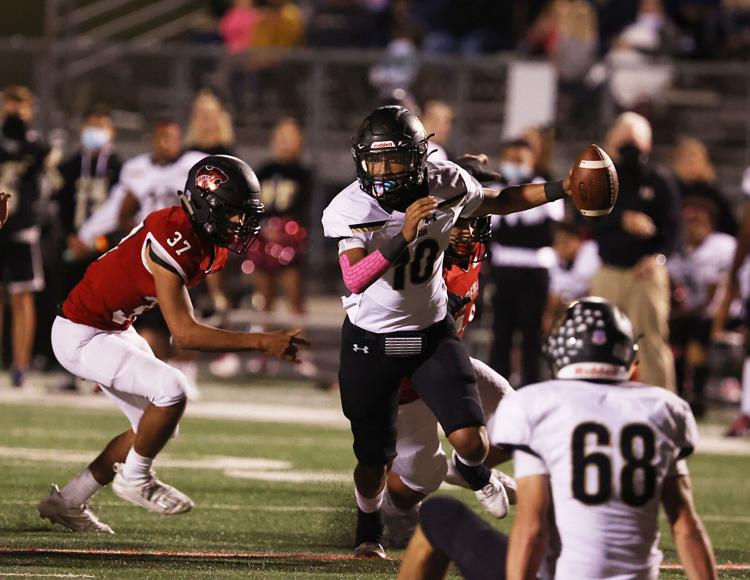 McGregor Lorena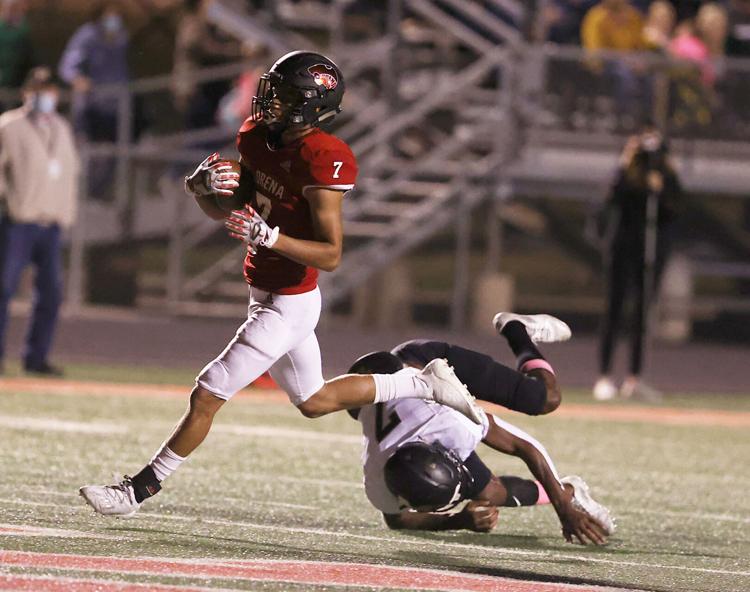 McGregor Lorena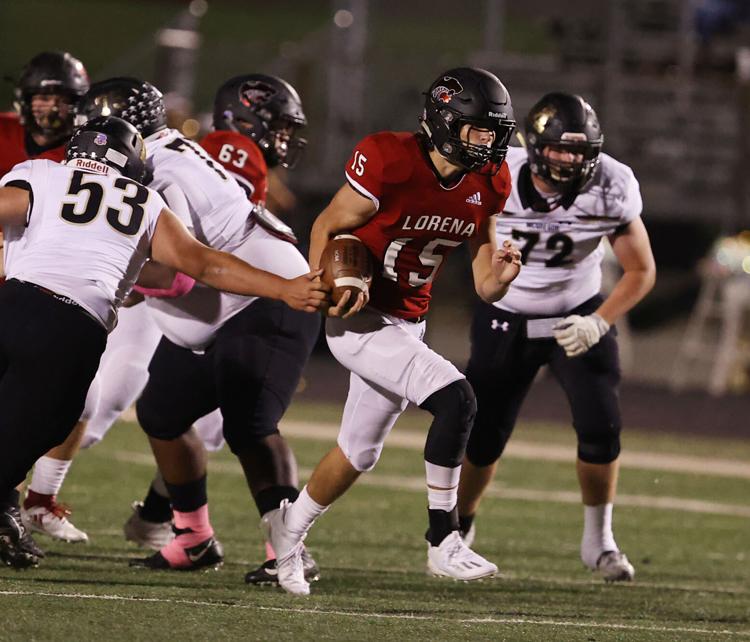 McGregor Lorena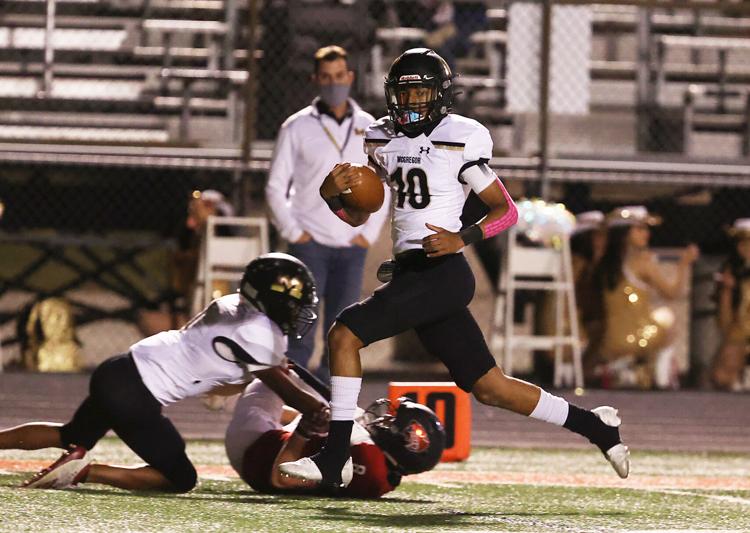 McGregor Lorena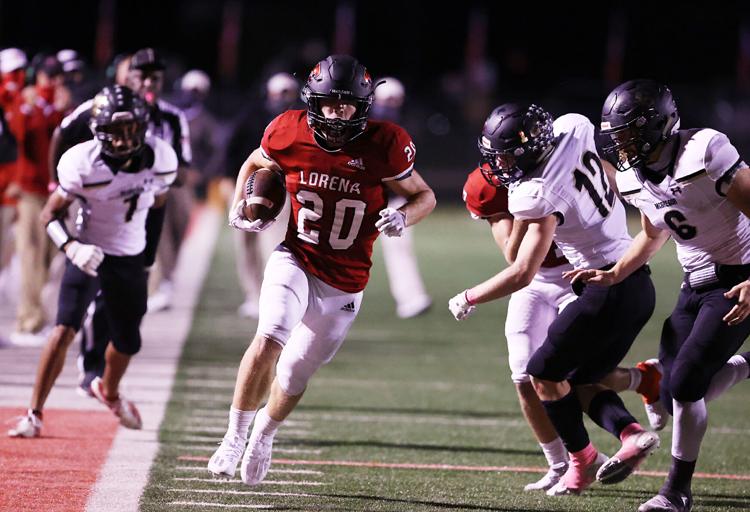 McGregor Lorena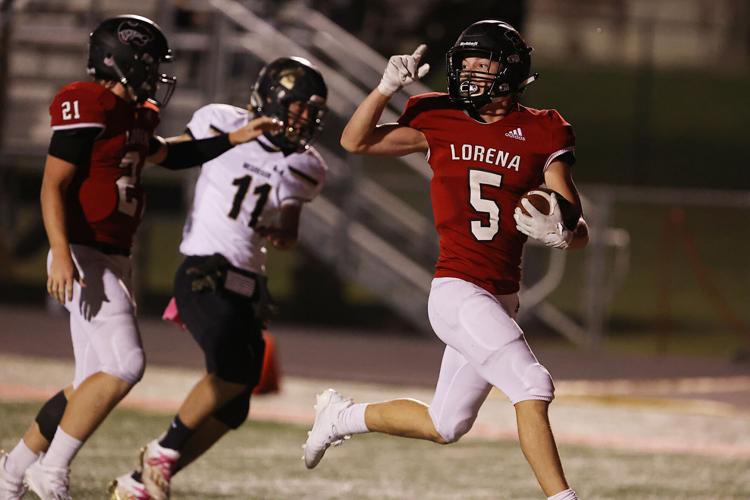 West Grandview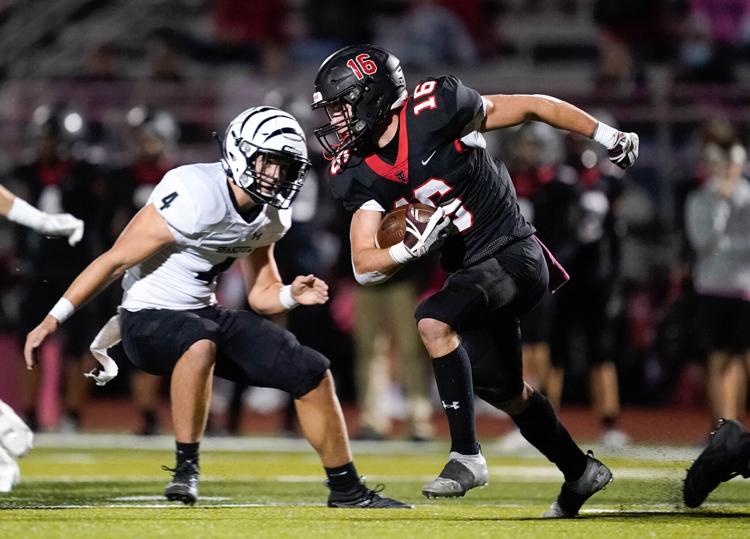 West Grandview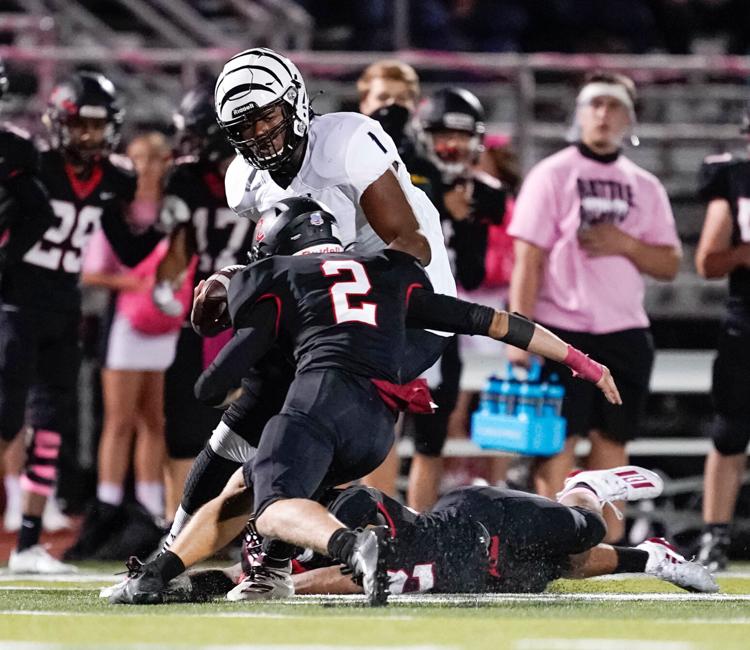 West Grandview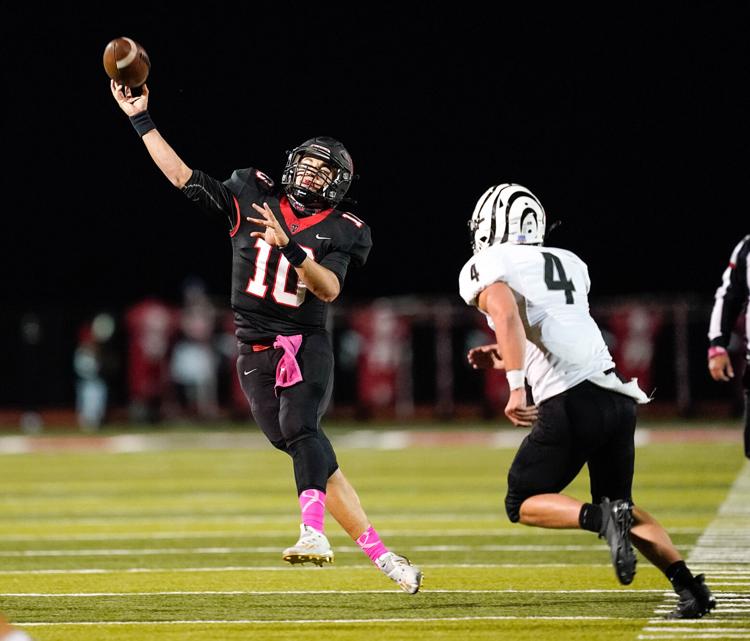 West Grandview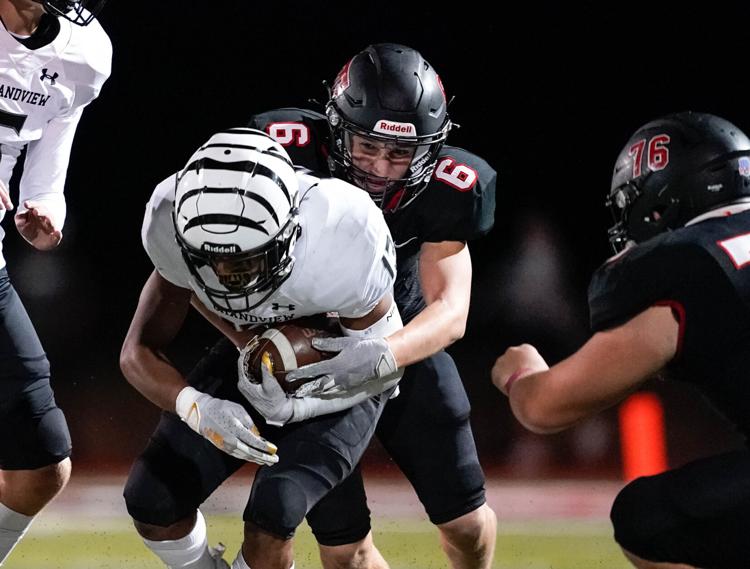 West Grandview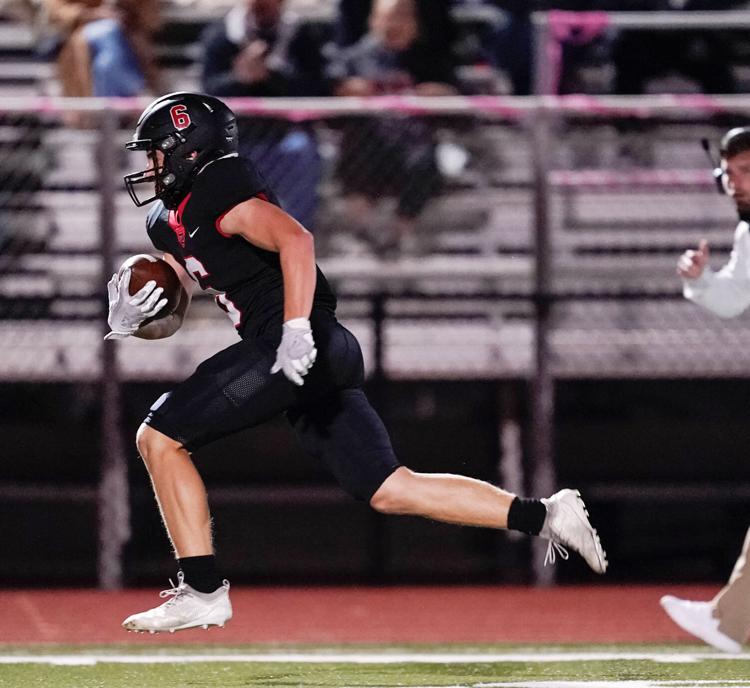 West Grandview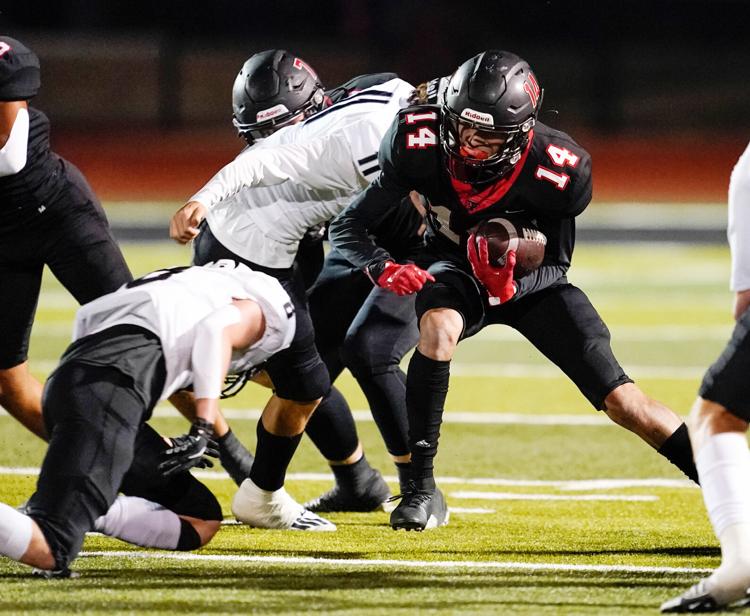 -- HIDE VERTICAL GALLERY ASSET TITLES (copy) -- (copy)
Be the first to know
Get local news delivered to your inbox!