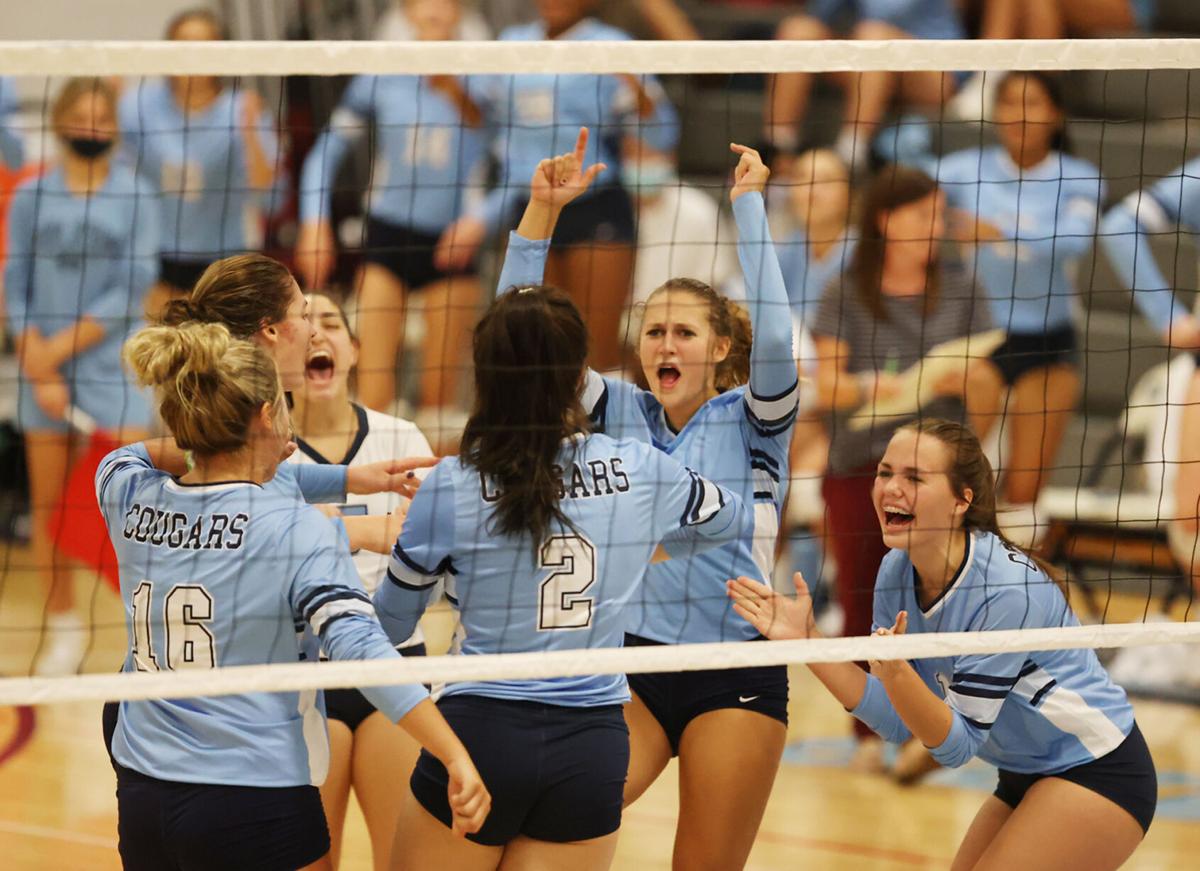 At this point, the streak should have taken on a life of its own. But it really hasn't.
It's still alive, of course, but the China Spring volleyball players and coaches barely talk about it. A 22-match winning streak to open the season? Yeah, that's nice. Who wouldn't be proud of that badge of honor?
But in the Lady Cougars' minds, they're not living out a season-long documentary. They're not consumed with a winning streak. That's so yesterday. On the contrary, they're starring on "The Today Show."
As in, what did we do today? How can we get better today? And, news flash, they didn't win 22 matches in a day.
"Our goal is to get better every day," China Spring head coach Melissa Cole said. "It's just to continue to grow and get better, and better ourselves. We always look at the big picture. We always look at what's coming. What does it take to get to the state tournament? I don't want to ever settle for, 'Oh, we just want to be this, or we just want to do this.' What's it going to take to get there?"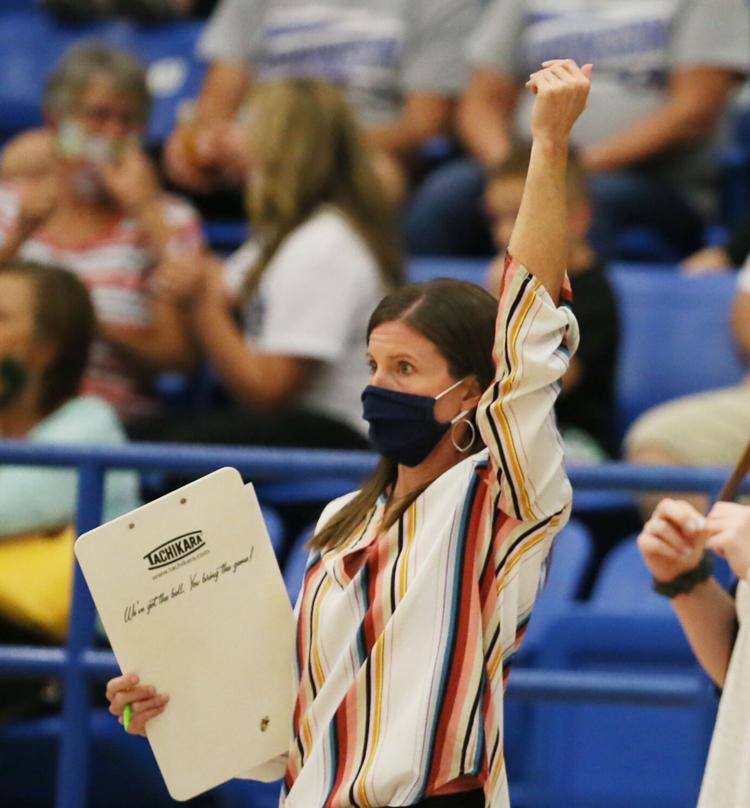 Cole sensed that it could be a special year in Cougar Country long before the first serve was ever whacked. She examined her roster and knew it was talented. Better yet, she spotted a bunch of competitive grinders, girls who would rather drink a shrapnel smoothie than lose a point, much less a match.
"We're learning how to compete with one another, and having the mentality of pushing each other to make each other better," said senior middle blocker Karley Baker. "I also think that all us girls play with an energy and a love for the sport that sort of just drives us throughout the game."
It's a bold strategy, Cotton, and it's working. China Spring has ascended to the No. 3 spot in the Class 4A state rankings, behind fellow unbeatens No. 1 Needville and No. 2 Lindale. At 7-0 in district play, the Lady Cougars own a two-game edge over their nearest challenger — Robinson and Madisonville are tied for second at 5-2 — with three regular-season matches to play.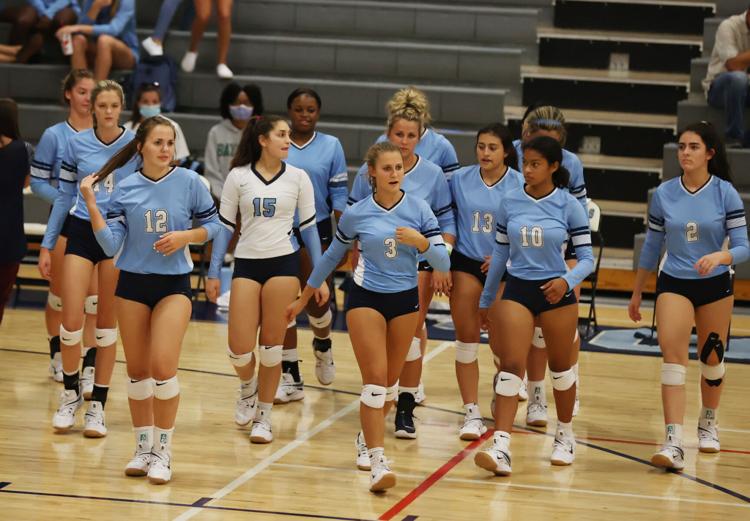 Some of China Spring's most intense matches don't play out on the normal Tuesdays and Fridays. They happen every other weekday, during practices at the Lady Cougars' gym. The players love each other, sure. But love won't prevent an instrasquad scrimmage from devolving into World War III.
"We have such a good, strong group of people, of individuals. We can battle each other, really make each other better," Cole said. "They'll look across and say, 'I'm blocking you today.' Our blockers want to make our hitters better, and our hitters want to make our defense better. Our defense wants to dig, so it all trickles. They're fighting to make each other a better team, and I think that's what is neat about it."
So when Robinson showed great gumption in pushing China Spring to the precipice of defeat in a five-set match Tuesday night, it wasn't anything the Lady Cougars hadn't seen before. True, before that night the team hadn't dropped so much as a set since a Sept. 18 win over Class 6A Copperas Cove. But they were used to heated competition. They'd seen it every day in practice.
"I definitely would say that our practices are as tough as the five-set (match), yeah," said senior libero Nikki Pirrello. "We're constantly pushing each other, making each other better."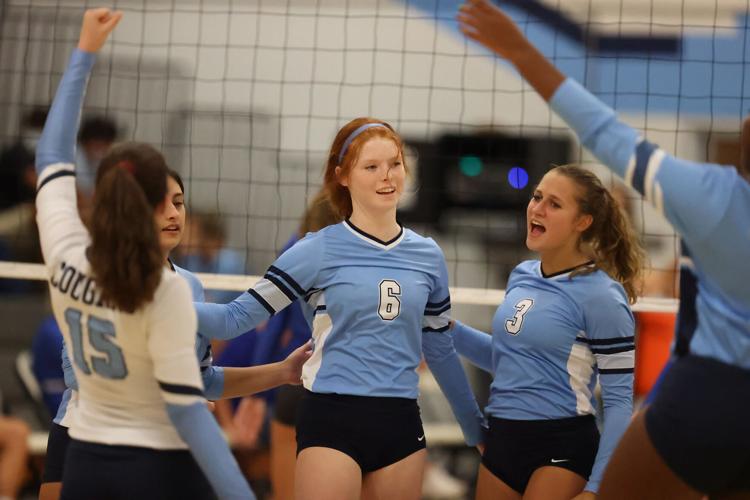 The action may have struck a similar chord. The end result was better, though. China Spring trailed the Rockets by set deficits of 1-0 and 2-1 in that best-of-five thriller, yet in the end the Lady Cougars hung together and pulled out a highly satisfying 22nd straight win.
"Pulling out a five-set (win) is definitely the most thrilling thing in the world, honestly," Pirrello said. "Just coming out on top pays off. We know how hard we work, and winning that five set really just made everything worth it."
Everything that makes China Spring a formidable state tournament contender was on full display in the Robinson match. The Lady Cougars are instinctive. They showed that during some lively, long volleys, as they were able to make rapid responses to the Rockets' attacks, saving the point with a punch or a poke or a dig.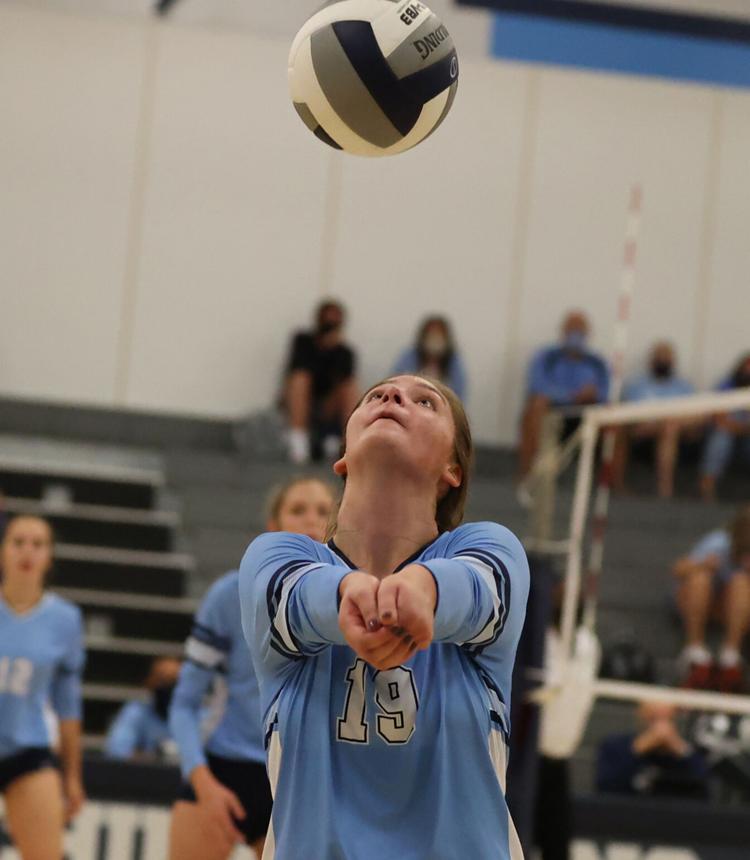 They're also flexible. Bendy, even. Juniors Kayla Peoples and Kadyne Emmot swapped off setting duties with equal effectiveness throughout the night. From a hitting standpoint, China Spring comes at you like the 1927 Yankees. The Lady Cougars have mashers everywhere, be they Emmot, Katie Cofer, Hayli Case, Lindsey Wilcox or Dylan Birkes, a returning Super Centex standout who thumps it as hard as anyone on the team.
"We have multiple kids who can do a lot. We're plentiful, that's for sure," Cole said.
Now, they're not going to win any matches walking off the bus. China Spring isn't particularly big, and won't intimidate anyone by sheer appearances. But they play like they're wearing invisible stilts. Case in point: Baker stands 5-foot-5, yet often heads up the team's blocking prowess.
"Honestly, when I'm on the court I don't feel as little as I am," Baker said. "Especially when I'm up there I feel a lot bigger than I am. I just try to forget how short I am, and play like a big person. Then it definitely carries the momentum when you get a good block."
Cole had coaching stints at Azle, Burleson, Grandview and Groesbeck prior to coming to China Spring before the 2017 season. She has 329 career wins to her credit, so she knows what it takes to get things done in the playoffs. A longtime Green Bay Packers fan, she has appreciated how Aaron Rodgers' team has benefited from a "win the day" approach this season. She figured, why not adopt that same live-in-the-moment focus to her own bunch?
"I watched as it was (the Packers') philosophy and mentality. You're always 0-0," Cole said. "So you want to end the day 1-0. That's what we talk about. Coach (Brian) Bell uses that a lot with his football program, so we want to come out of here 1-0 today. We're not looking at it as a winning streak, we're not looking at it that way. We're just wanting to come out ahead and on top."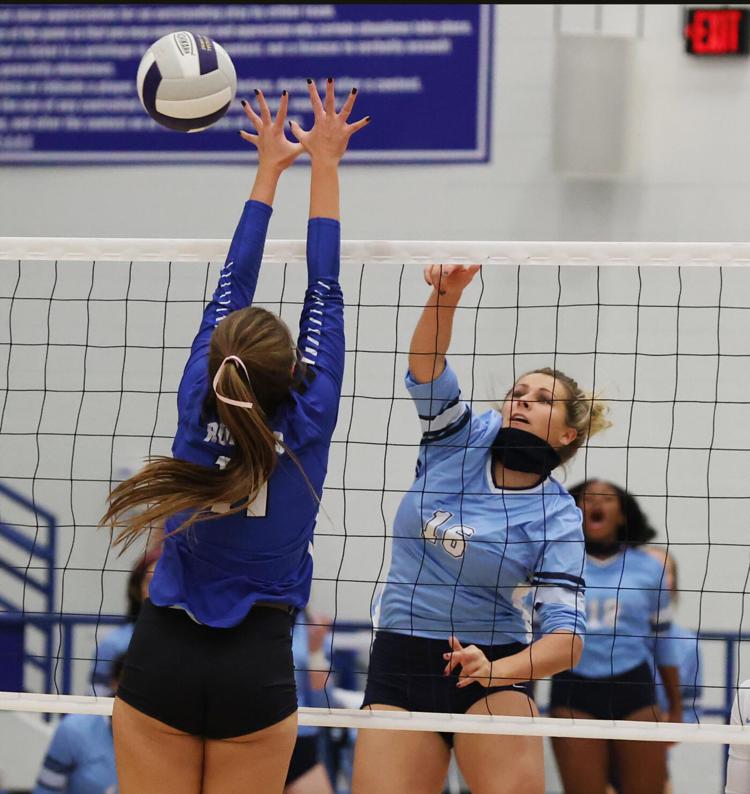 OK, so perhaps it's not the most unique perspective in the annals of sports. But it works. And it is a healthy perspective, especially in the COVID-19 age. Back in July, China Spring's players didn't even know if the season would happen. The schedule certainly has played out differently than most years — the UIL canceled all the usual early-season tournaments, to mitigate the risk of virus exposure.
The fact that they're sitting here in mid-October still playing meaningful volleyball is a victory in itself for the Lady Cougars.
Every day is a win to China Spring.
"I think that's also just motivated us to cherish every game and have fun with every game," Baker said. "The fact that no one knew what was going to happen this season. So, in preseason we were just getting after it, hoping we were going to get to play our next scheduled game. It's just really pushed us. Any game can be your last, so you might as well play hard and fight and have fun."
Be the first to know
Get local news delivered to your inbox!