SAN MARCOS — It didn't come down to one play, but it was that one play that put the game away.
Senior running back Jar'Quae Walton juked and jived his way to the end zone from 71 yards out with just under three minutes to play, putting No. 2-ranked La Vega up 21-13 over seventh-ranked Corpus Christi Calallen and locking up yet another win over a ranked opponent.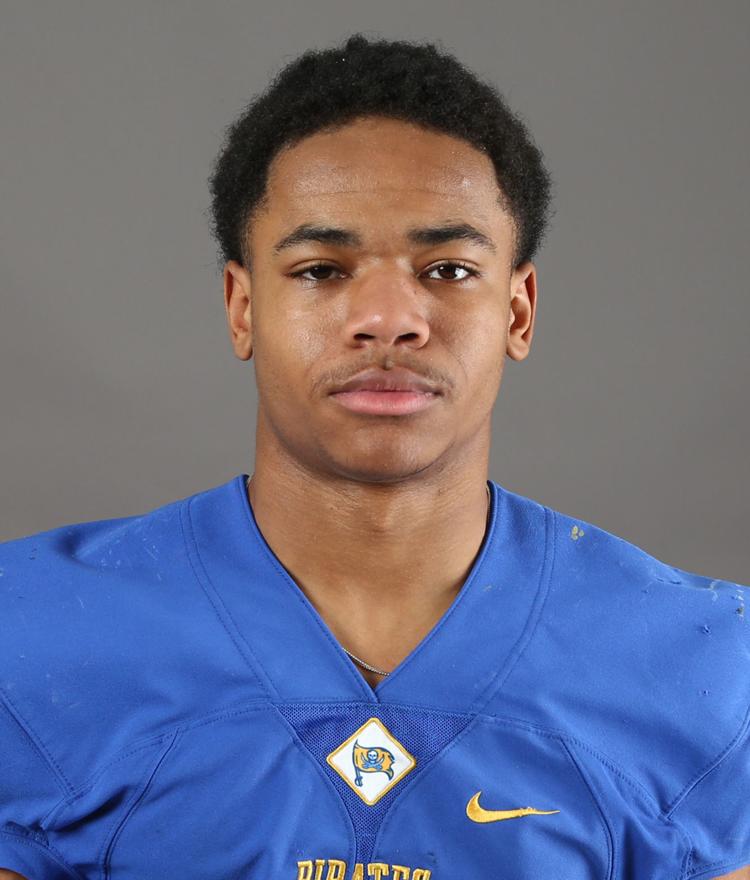 The eight-point victory comes on the heels of a win a week ago over then No. 7 Connally, preceded by a besting ot No. 4 Port Lavaca Calhoun. It's been a wild ride already for coach Don Hyde and his Pirates, but the play of Walton and the other Pirate seniors will leave a good taste in his squad's mouth heading into a matchup with top-ranked Argyle next week.
"That's Jar'Quae for you," Hyde said. "When it's time to make a play, he's going to make a play for you."
Seniors make big plays when big plays need making. And it was nothing new Friday night against Calallen in San Marcos.
Though 2-0, the Pirates were facing a bit of adversity. Starting quarterback Aras Rauls III underwent surgery this week for an arm injury suffered in La Vega's 13-10 win over rival Connally last week, putting the senior out for the foreseeable future. And though senior back-up Blaine Nickell was slated to start the game — and did — there were hints that senior safety Jordan Rodgers would get snaps. After the first drive led to a quick punt, it was time for a change.
As predicted, Rodgers took over under center for the Pirates for their second drive and the senior bullied his way down the field, carrying the ball six times for 44 yard and finishing the drive off with a one-yard score to put La Vega up 7-0.
But the Pirates weren't quite done offensively. On the Wildcats' first play of their next drive, Viontay Robinson scooped up a Marvin Beasley fumble in the backfield at the Calallen 24. After a nifty 22-yard dart from Walton set the Pirates up at the two, Jesse Majors-Sterling outran safety Jagger Wilson to put the Pirates on the board for the second time. Pavel Ramirez knocked his second extra point through the uprights for a 14-point La Vega lead.
The Wildcats, seeing momentum slowly slipping away, turned up the heat. Riding workhorse Jeremiah Earls, who rushed for 310 yards in Calallen's win last week over Jourdanton, Calallen marched down the field in a methodical 15-play, 75-yard drive that ate up over eight minutes off the clock. Quarterback Terik Harmon sneaked his way in from the one, cutting La Vega's lead in half. The senior signal-caller totaled 58 yards on the night.
"They're a good football team and they put you in a bind," Hyde said. "It's all about angles, you can't play sideways and you have to get downhill."
It was more of the same to start the second half. The Wildcats, seemingly finding something working for them offensively, poked and prodded and shifted their way down the field for another score, capping a 16-play drive that ate up an unfathomable 9:08 off the clock.
The extra point hold was muffed and led to a block, keeping the Pirates ahead at 14-13.
The Pirates had the makings of a drive on their next possession, but Rodgers fumbled and Calallen recovered on its own 36.
But another senior in Zamarion Johnson made an enormous tackle on third down to force the Wildcats to punt.
Calallen's next possession started deep in La Vega's territory, though, after the Pirates gave the Wildcats good possession after a short punt.
Facing a third-and-10, quarterback Terik Hickmon attempted to get outside, but another senior, Anthony Burns, stopped the speedster's momentum short of a first down. Walton found the end zone on the Pirates' next possession, putting the game to bed.
"We knew they were going to make plays and we were going to make plays," Hyde said. "We were just fortunate enough when it came time, we made more plays than they did."
Walton finished with 192 rushing yards on the night. Rodgers added 56, while Majors-Sterling carried the ball for 36 yards and a score.
La Vega heads to No. 1 Argyle next Friday. Argyle won over Celina, 35-21.
---
Photos: High school football Week 3 around Waco, Central Texas
Robinson Troy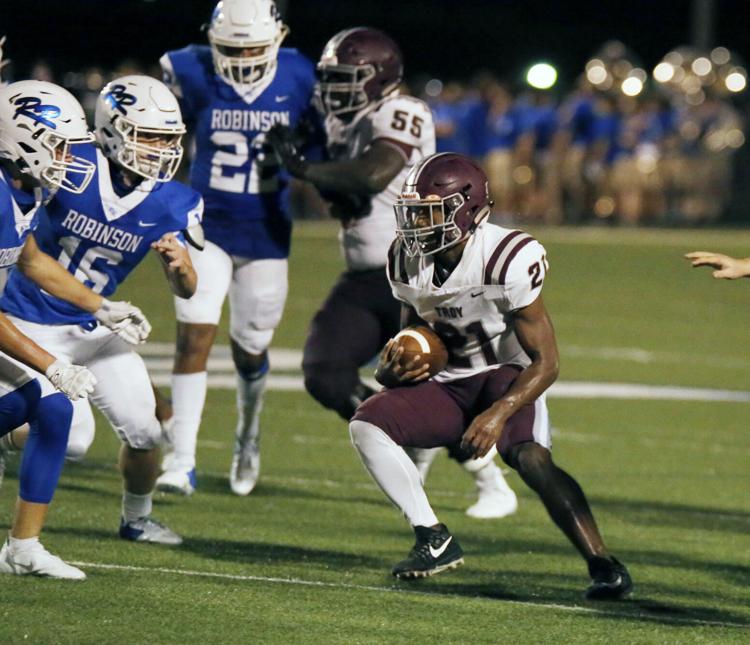 Robinson Troy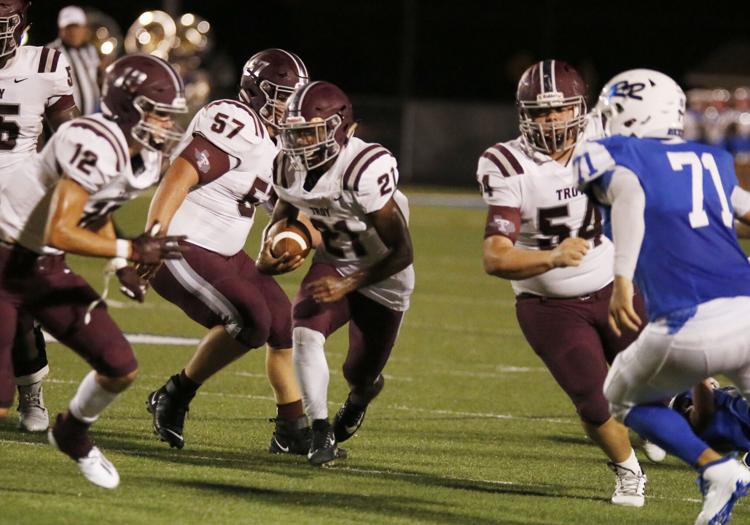 Robinson Troy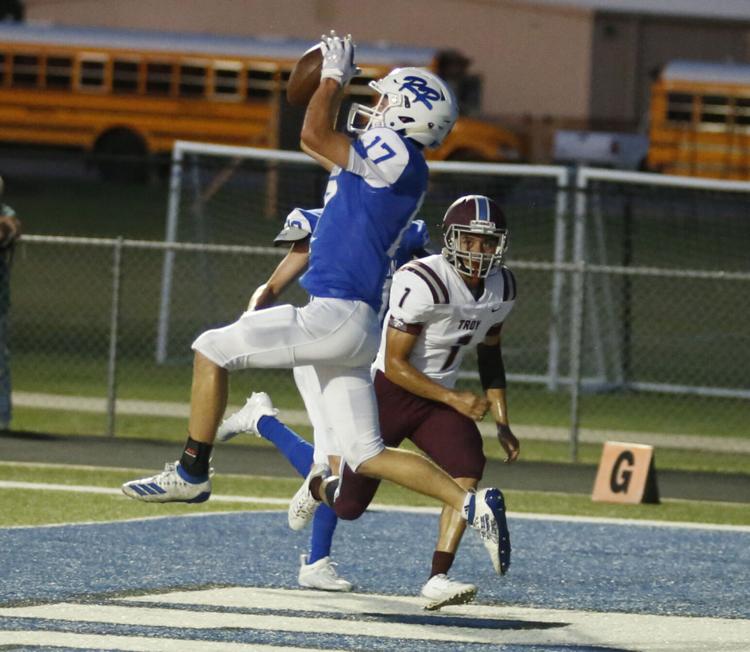 Robinson Troy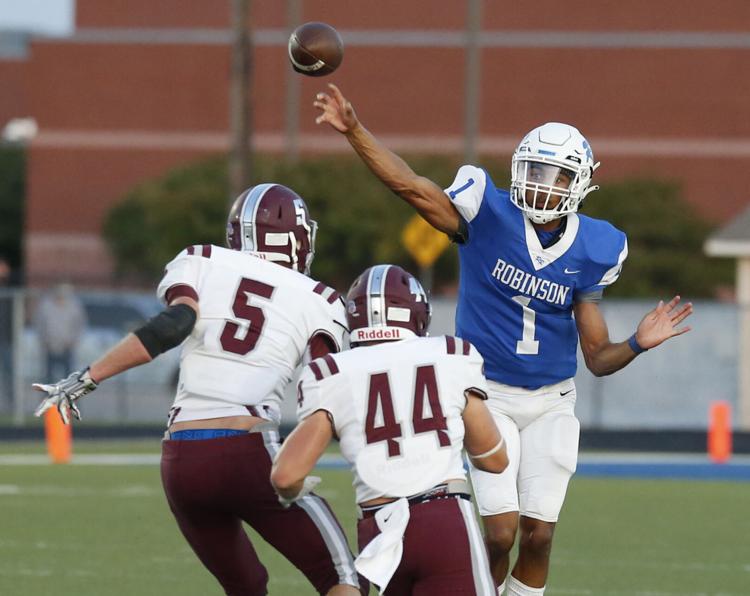 Robinson Troy
Robinson Troy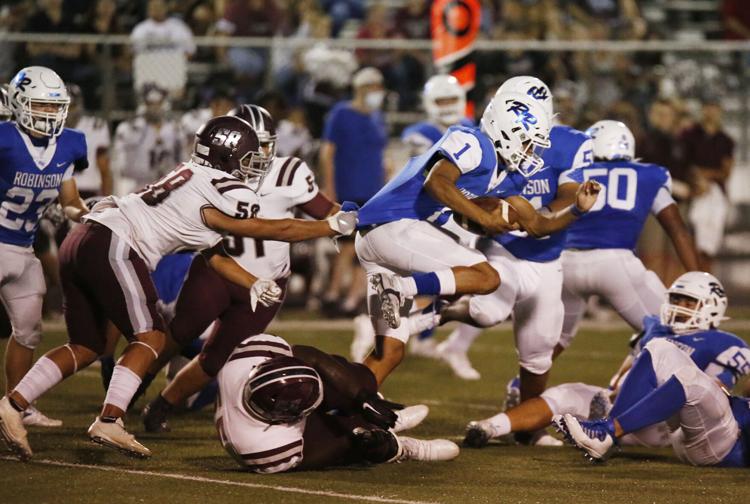 Robinson Troy
20200911 BREMOND V MILANO MM 02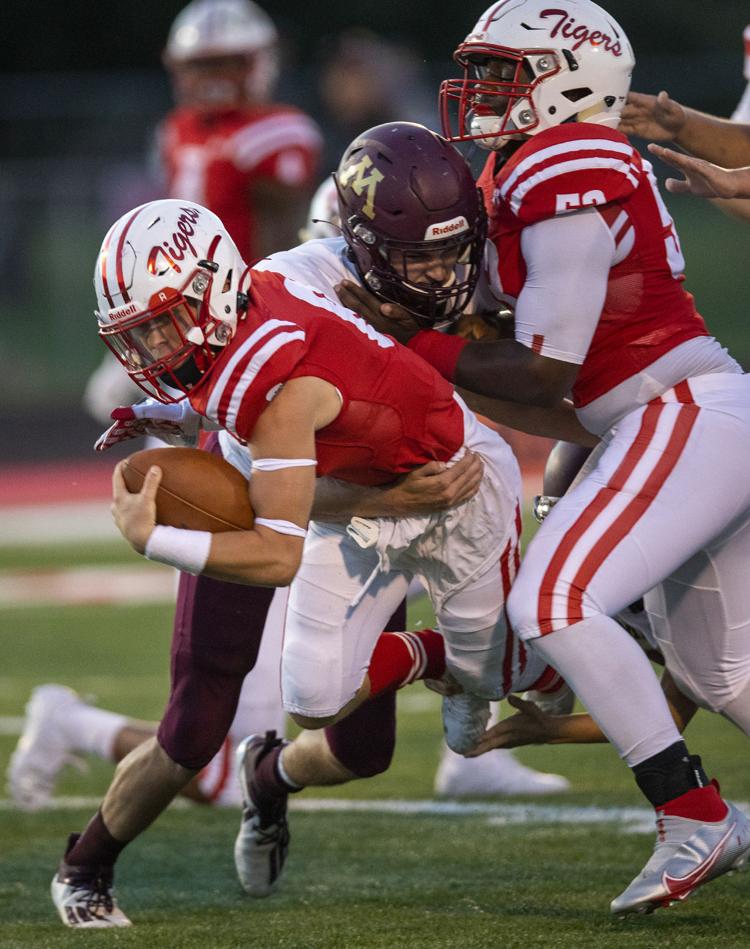 20200911 FRANKLIN V CAMERON MM 01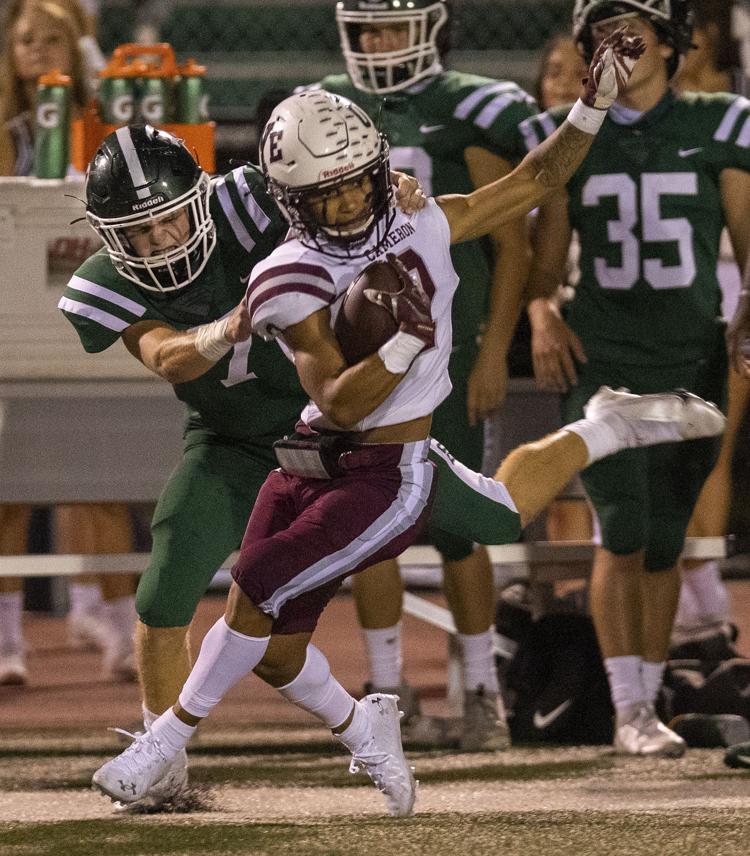 Connally Springtown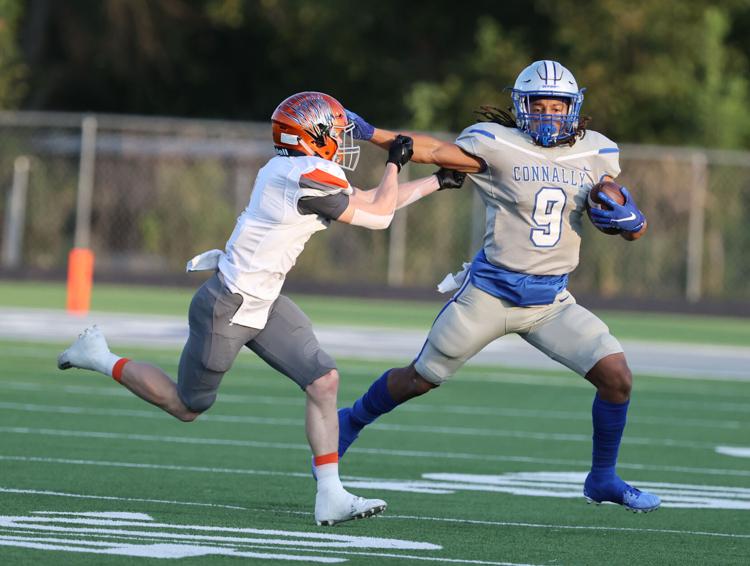 Connally Springtown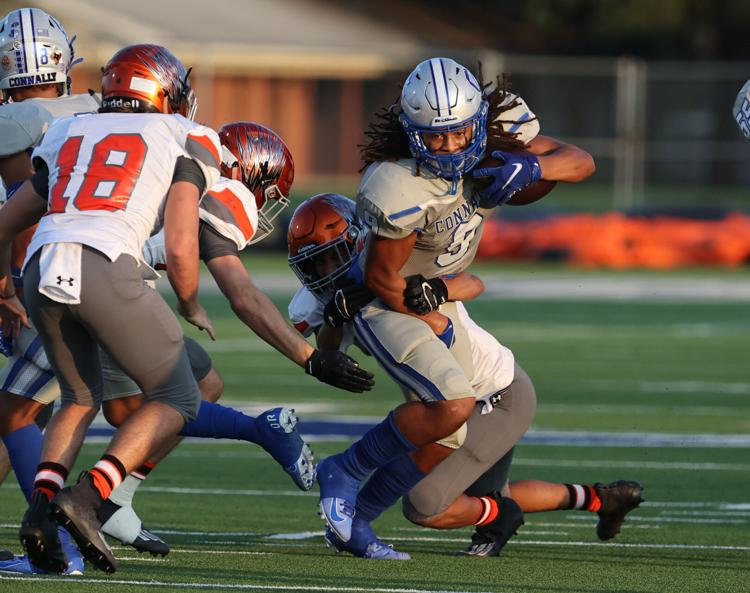 Connally Springtown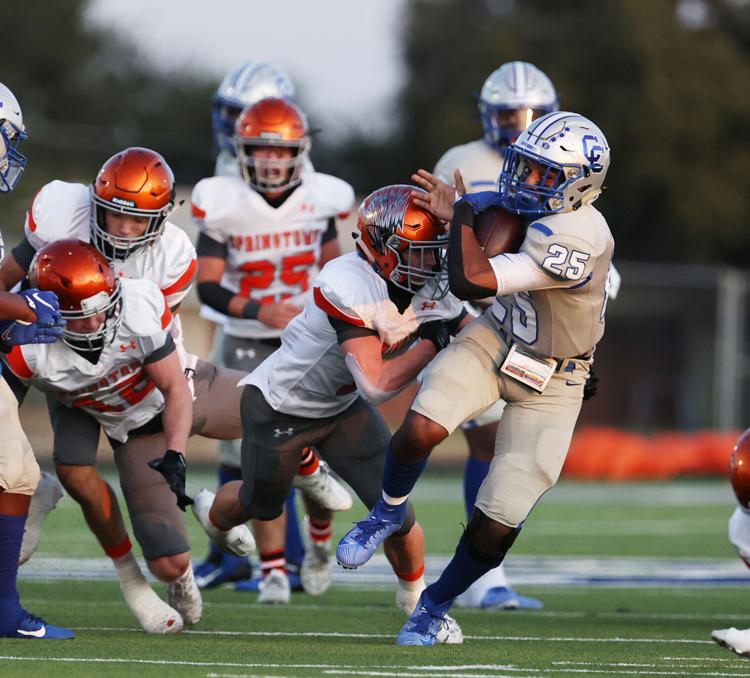 Connally Springtown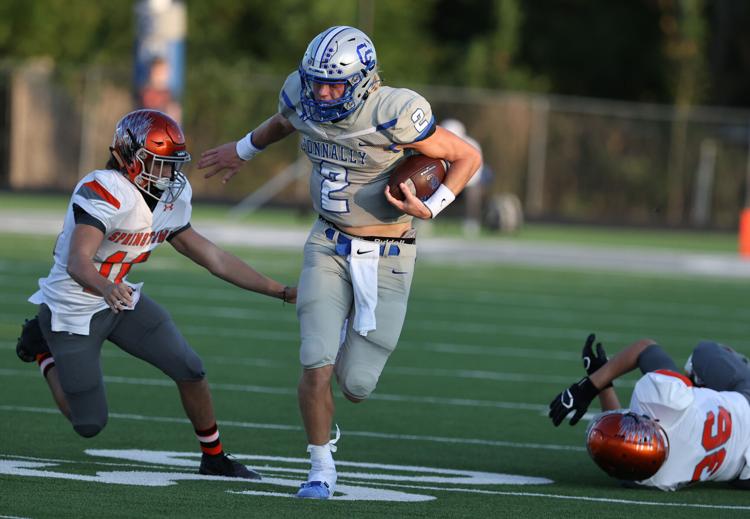 Connally Springtown
Connally Springtown
-- HIDE VERTICAL GALLERY ASSET TITLES (copy) -- (copy)
Be the first to know
Get local news delivered to your inbox!