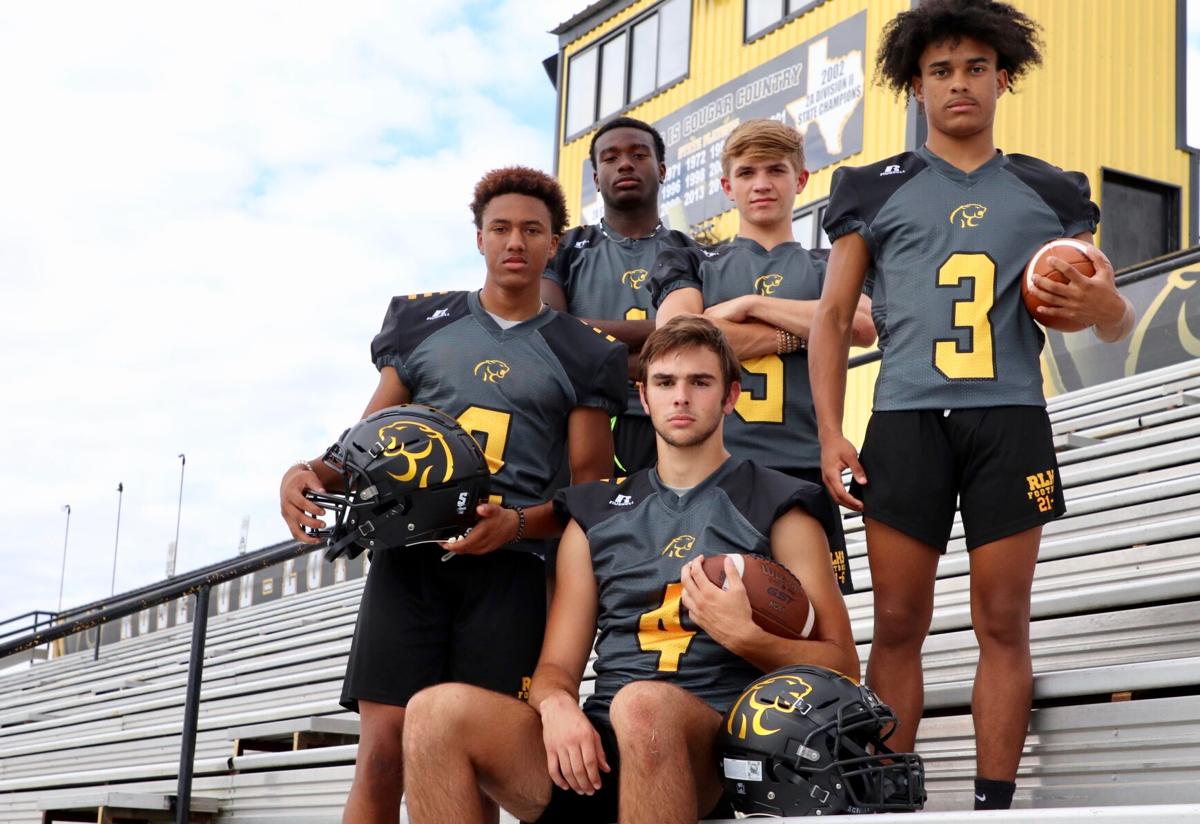 TRAVIS — In football, good offense begins with the five guys up front who perpetually get the least amount of glory.
You see big numbers attached to the names of quarterbacks, running backs and receivers. Meanwhile, when offensive linemen are nominated for awards, the most common words are "cleared the way for a running game that …" or else they're credited for not giving up sacks.
So it's not surprising that Rosebud-Lott head football coach Brandon Hicks lobbied for his big guys after practice one day this week.
"You think we could get a picture of the O-line too?" he asked.
Then, as the Trib photographer was searching for a diplomatic answer, Rosebud-Lott senior slot receiver Jordan Landrum spoke up.
"They'll be OK, Coach," Landrum said.
It's not that Landrum wanted to deprive the Cougar linemen — Easton Fulton, Ben Ford, Daniel Rodriguez, Nolan Kahlig, Preston Hering and others — of the spotlight. He just knew they were going to get praised anyway.
You can't help but appreciate what the Rosebud-Lott offensive linemen have been doing because of the numbers and accolades that have been piling up.
Twice in the last year, a Cougar has been singled out as the Built Ford Tough Class 2A Player of the Week — an award that's dominated by offensive backs and receivers. Landrum made plays at receiver, defensive back, punt returner and kick returner to win the award in mid-October last season. Two weeks ago, Rosebud-Lott quarterback Zane Zeinert was Built-Ford-Tough worthy after passing for 406 yards and six touchdowns in the Cougars' big win over Leon.
The crazy thing is that Rosebud-Lott just might not be done passing the award around its locker room. Through three games, Zeinert has passed for 1,100 yards and 10 touchdowns with each of the Cougars' four starting receivers catching at least one TD.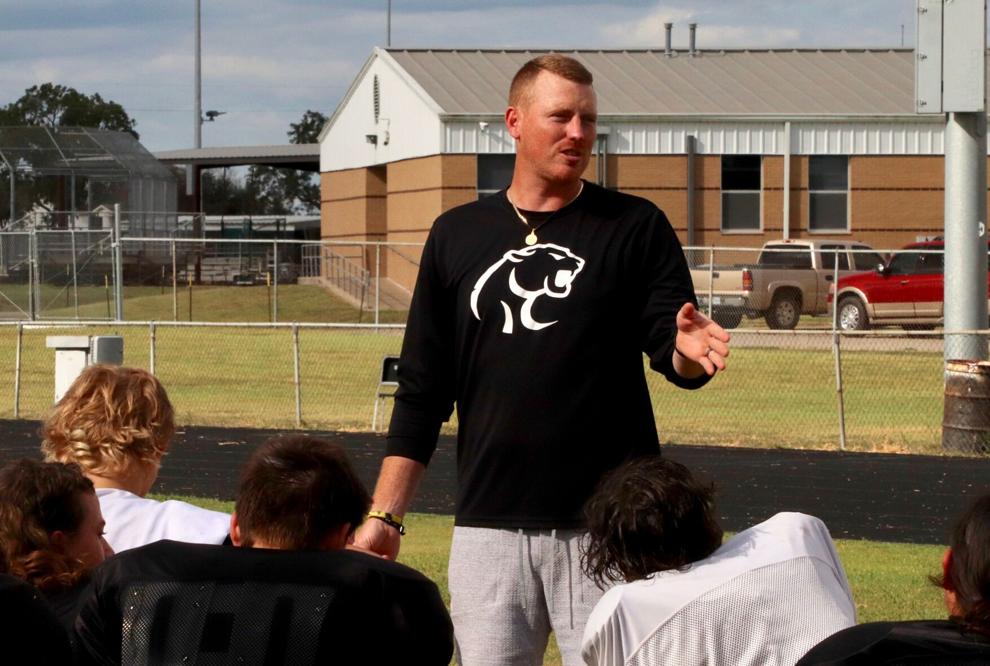 Jamarquis Johnson was Rosebud-Lott's quarterback in 2020. He was throwing the ball the night that Landrum did the work for his statewide honor. Now, since Zeinert came over from Cameron Yoe — his dad, Gary Zeinert was hired as the Cougars' offensive coordinator this spring — Johnson is racking up stats as a receiver and ball carrier.
"I knew it was going to help the team out, so I wasn't really too mad," Johnson said about moving positions. "I just get to show off my athleticism."
He's showing off by leading Rosebud-Lott in rushing (210 yards, 11.7 per carry) as well as receptions and receiving yards (15 for 335).
That's enough to worry anyone on the Cougars' schedule this season, if only it stopped there. But Rosebud-Lott receivers Breon Lewis and Clayton Doskocil are very much in the mix. Lewis is second on the team with 281 receiving yards and three touchdowns. Doskocil could be considered the possession receiver of the bunch with 14 catches for 181 yards. He averages 12.9 per catch, which is good but only fourth best among the Cougar starters.
"We have so many athletes. It's just pick whichever one I want to throw to, really," Zeinert said. "We have a great O-line. That gives me the opportunity to stand back and take my time and throw where I need to. All four of our starting receivers are good."
On Friday, Rosebud-Lott takes its offensive machine on the road to play Granger. The Cougars (3-0) will be trying to notch their fourth win of the season and surpass their three wins of the 2020 campaign.
When you look up at the black and yellow Rosebud-Lott press box at Cougar Stadium, you can't miss the signage celebrating the school's 2002 state championship and its many playoff teams. But it's been a different story lately. The Cougars didn't win a game in 2019 and, though they improved last fall, their young team still missed the playoffs.
Hicks, now in his second year, knew he had to teach his squad how to win along with the right way to block and tackle, throw and catch. Three wins in 2020 was plenty of inspiration.
"These kids busted their rear ends in the weight room all year long," Hicks said. "Then we had a lot of success in 7-on-7 this summer. Those kinds of things combined create a snowball effect. Winning is contagious and once it starts to become expected is when things get exciting."
In 2021, thrilling football shows up in the form of highlight reels on social media. In Rosebud-Lott's case, the film features an ensemble cast. Zeinert is spreading the ball around. Johnson said one of the first things he noticed about the Cougars' new quarterback was his ability to stand in the pocket and trust the O-line.